In the modest distance between Redington Road and Buehman Canyon the SunZia transmission line project will add ten 135 foot tall steel lattice towers, two tension pads and 5 new access roads – only a fraction of the additions the project will make to the San Pedro River Valley. It appears that the only remaining barrier in Arizona to SunZia's plan is a single lawsuit.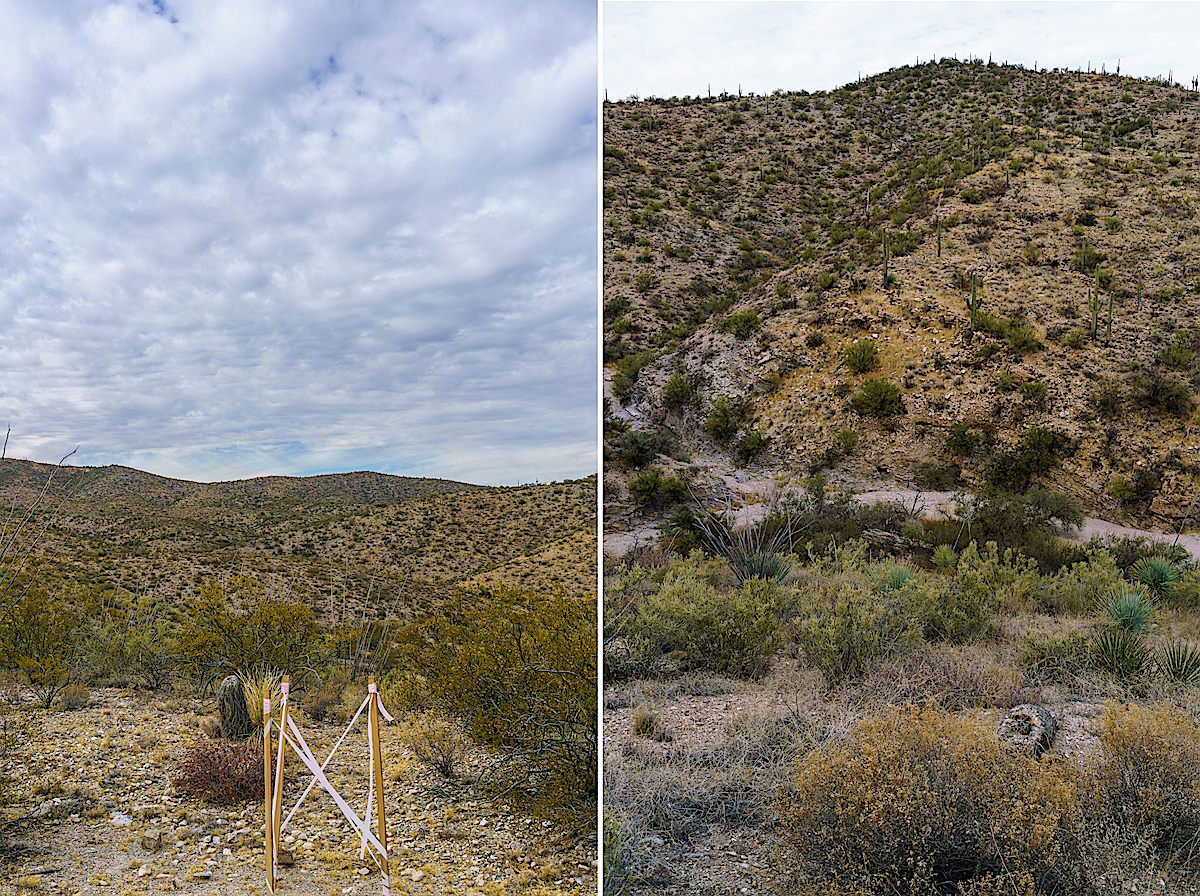 The San Pedro River Valley east of the Santa Catalina Mountains is far from pristine wilderness – farms, ranches, homes, utility lines, cattle, a gas pipeline and dirt roads cutting thru the desert… But that list obscures the truth that this area is something special, a part of Arizona that should be preserved as a welcome and important contrast to (and relief from) the dense development on the south and west side of the mountain. Giant steel towers looming over the valley and power lines imprisoning the sky don't belong here.

I walk north and imagine the towers and lines – the subtle rolling hills won't give them any place to hide, every time I look up I can see where they will create new shapes on skyline blocking the open sky – and every time I look down the variety of rocks and plants is amazing.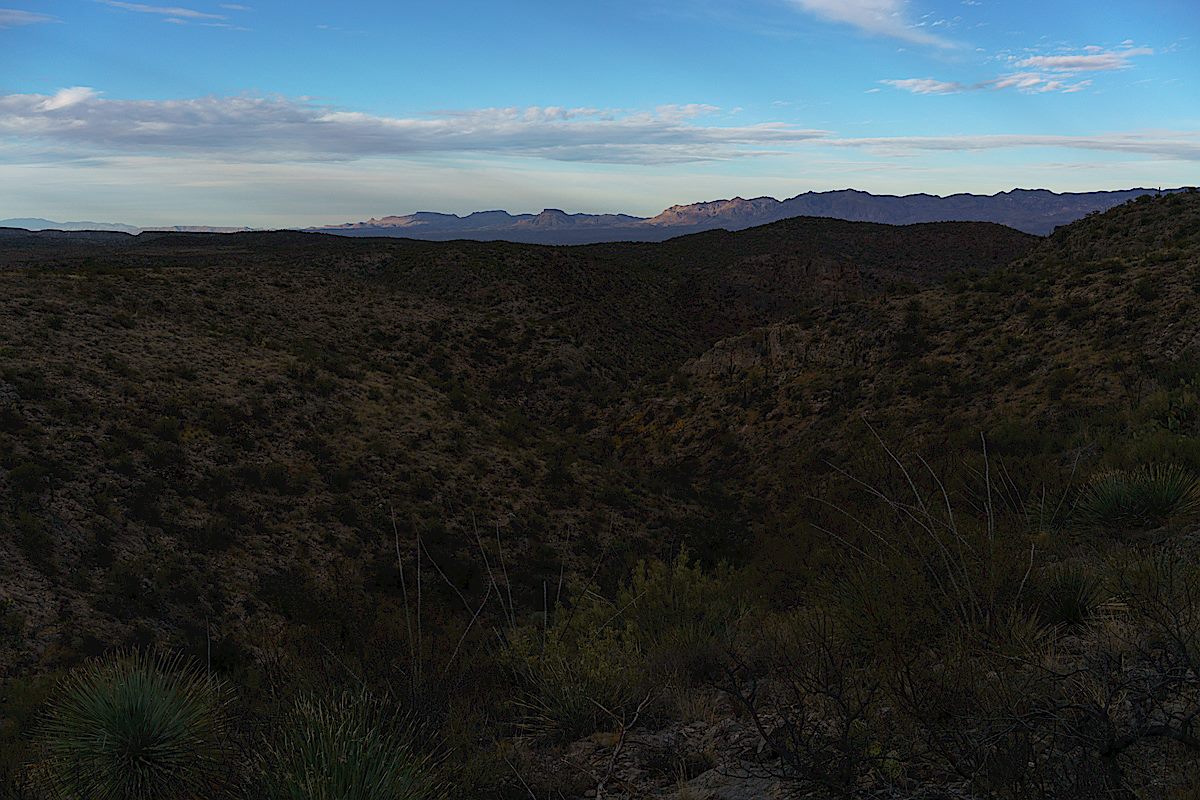 The terrain is steeper near Buehman Canyon and there is still fall color in the bottom of the canyon – beautiful to see this late in the season. The SunZia line will cross high above the canyon.
On a hillside east of the line the sunset comes into view – I wonder if this shot will be interrupted by towers and lines in the future…

Some SunZia reading material: