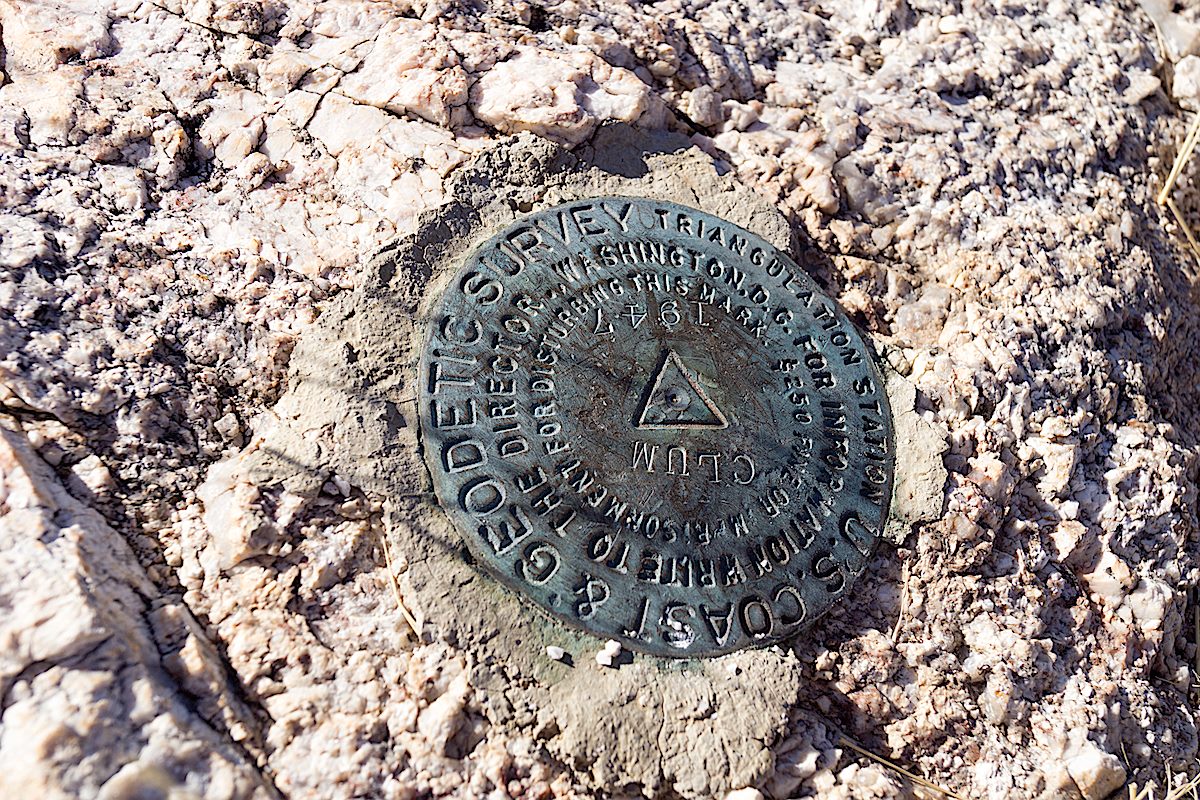 Overview
The Agua Caliente Hill Trail #46 takes you to the top of a high point perched between the Santa Catalina and Rincon mountains. Don't be fooled by the name – with 3000′ of elevation gain to the top of the 'Hill' the name may be a bit misleading…
Hike Stats
Out and Back

9 miles

3,000'

Elevation Gain

3,000'

Elevation Loss
Highest Elevation:

5,375'

Lowest Elevation:

2,915'
Details
Fee:

No

Dogs:

Yes

Bikes:

Yes
Drive
15.9 miles

from Speedway and Campbell

35 Minutes

from Speedway and Campbell
Vehicle Access: Paved Roads/Passenger Car
Driving Directions
Google Maps Directions from the Speedway and Campbell intersection in Tucson to Agua Caliente Hill South Trailhead.
Quick version:
East on Speedway (5.0 miles)
Left on Wilmot and continue on Tanque Verde (7.9 miles)
Left on Soldier Trail (1.0 mile)
Right on Fort Lowell (1.0 mile)
Continue onto Camino Ancho (0.3 miles)
Turn left onto Camino Remuda (0.4 miles)
Left on Camino Cantil (Note that there is not a street sign at this intersection (2/14/2015) - if the pavement ends and/or you reach a closed gate you have passed the turn onto Camino Cantil, turn around and look for a turn to the right.) (0.2 miles)
The trailhead is on the right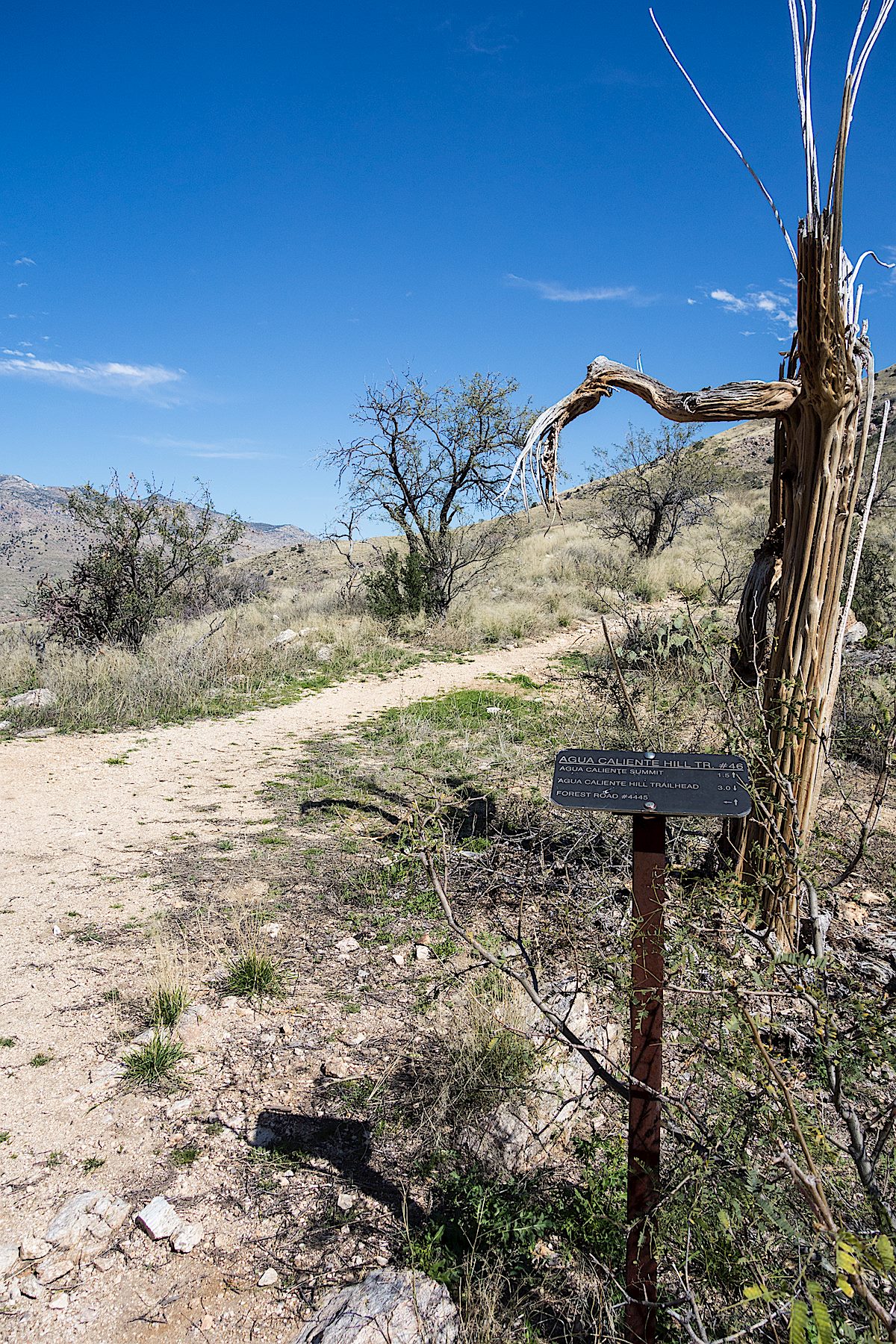 Trail Notes
The mileages and elevations below are approximate (don't expect the values below to match your GPS exactly).
0.0 miles, 2900′: Start at the Agua Caliente Hill South Trailhead – the trail starts at several signs and immediately passes a gate. [Waypoint thachs]
The trail works thru the desert and then up onto the ridge east of the trailhead.
1.7 miles, 3610′: The trail descends down to Cat Track Tank. [Waypoint ctt]
2.7 miles, 4000′: After climbing to the ridge south of Agua Caliente Canyon the trail reaches a signed junction with Forest Road 4445 [Waypoint acg-fr4445] – the Agua Caliente Hill Trail continues to the east. To the north-west FR4445 continues downhill to a junction with the Agua Caliente Canyon Trail.
From the junction with Forest Road 4445 you will see the trail climbing to an obvious highpoint, in a moment of optimism you might think this is Agua Caliente Hill, but it is actually Point 4773 – often referred to as False Hope Hill!
After passing below False Hope Hill enjoy the grassy slopes and big views – this is an amazing area during sunset. There is a steep final climb to the summit.
4.5 miles, 5369′: Agua Caliente Hill – enjoy the view! [Waypoint ach] There is a survey marker on the top and you should be able to find a summit register.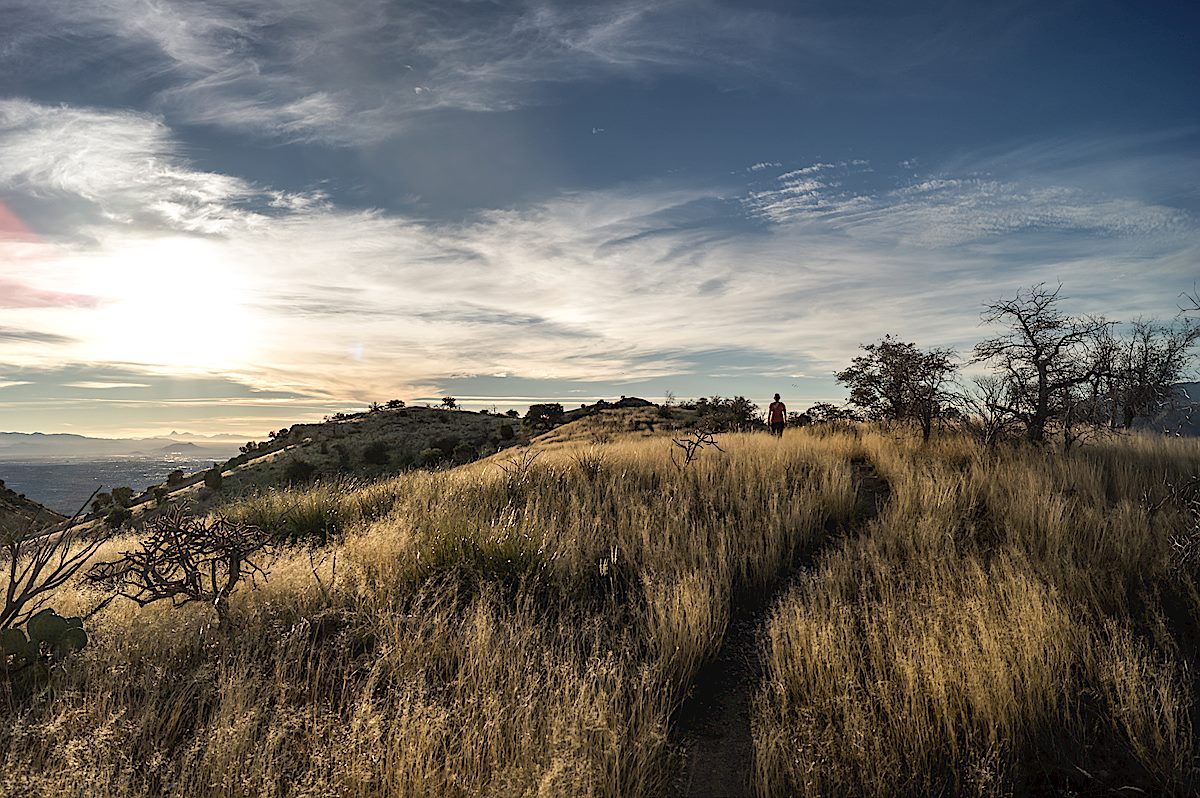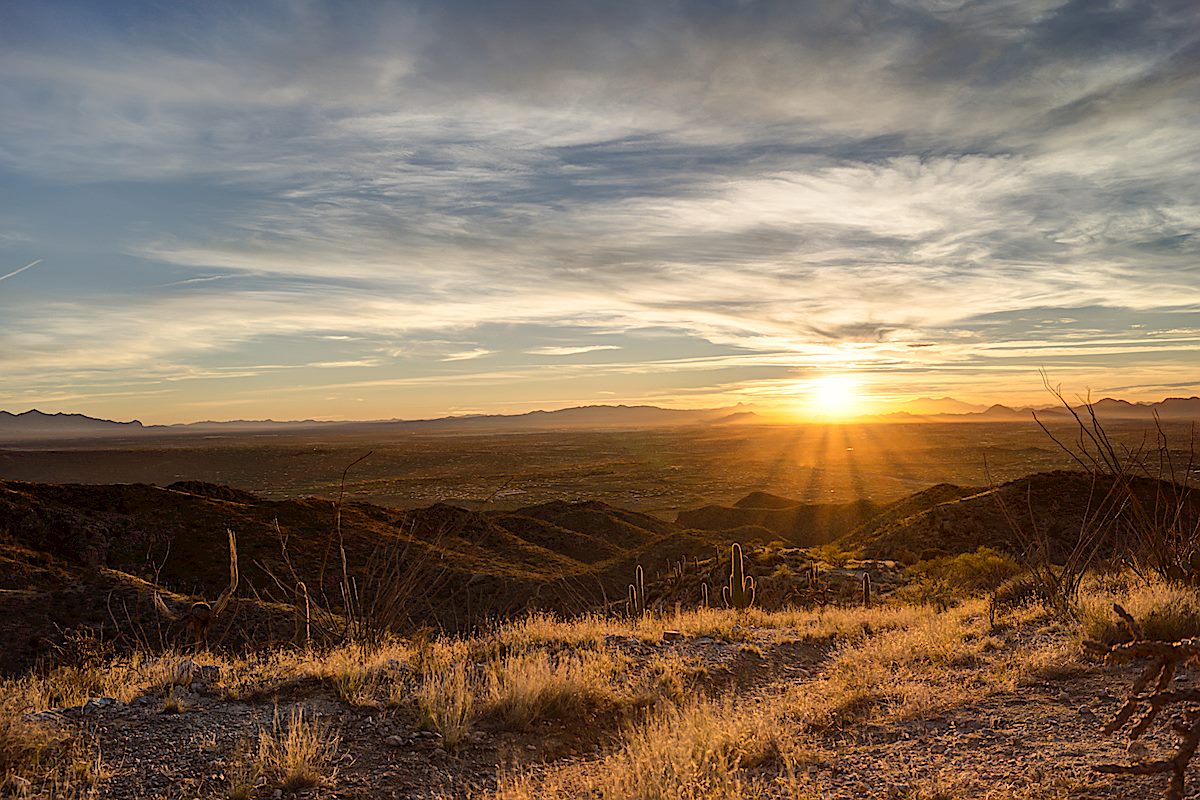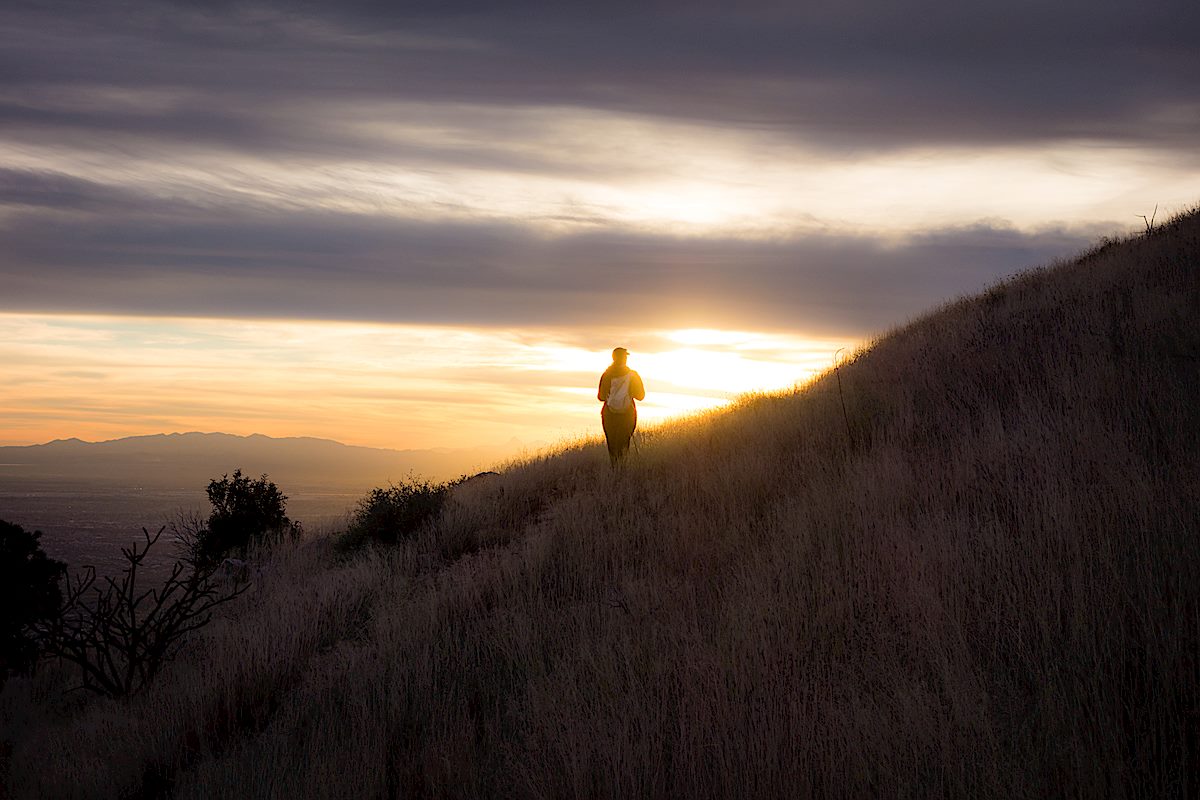 Pictures
2015 February Agua Caliente Hill and Ridge Loop
2014 December Molino Basin to Agua Caliente Hill
2013 December Agua Caliente Hill
2012 Feb Agua Caliente Hill
Update Notes
2017/8/14 – Add HikeLemmon posts to Resources
2017/7/27 – Update to srcset images
2015/2/16 – Initial version