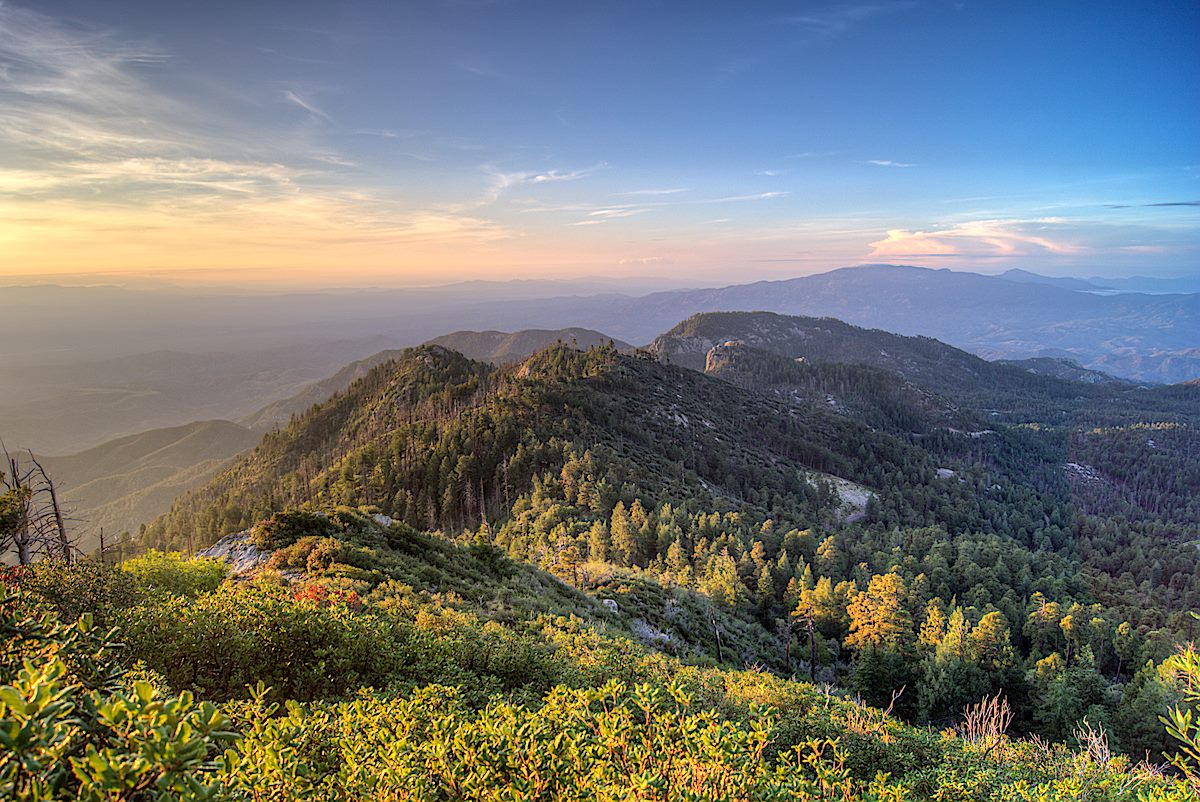 Overview
This lovely trail connects the hills and ridges between San Pedro Vista and Mount Bigelow with views into the San Pedro River Valley and across the Santa Catalina Mountains down into Tucson – well worth hiking! And perhaps worth visiting multiple times because – for more experienced hikers, who are comfortable off-trail – this trail offers access to Peak 7954 above Barnum Rock, Leopold Point and Kellogg Mountain.
Hike Stats
Out and Back

5.3 miles

1,600'

Elevation Gain

1,600'

Elevation Loss
Highest Elevation:

8,450'

Lowest Elevation:

7,350'
Details
Fee:

No

Dogs:

Yes

Bikes:

Yes
Drive
31.3 miles

from Speedway and Campbell

1 hour

from Speedway and Campbell
Vehicle Access: Paved Roads/Passenger Car (Mountain Road - be careful of weather conditions!)
Driving Directions
Google Maps Directions from the Speedway and Campbell intersection in Tucson to San Pedro Vista.
Quick version:
Drive East on Speedway (5.0 miles)
Left on Wilmot and continue on Tanque Verde (4.3 miles)
Left on Catalina Highway (21.9 miles)
Signs will help you find this vista on the up-mountain side of the Highway.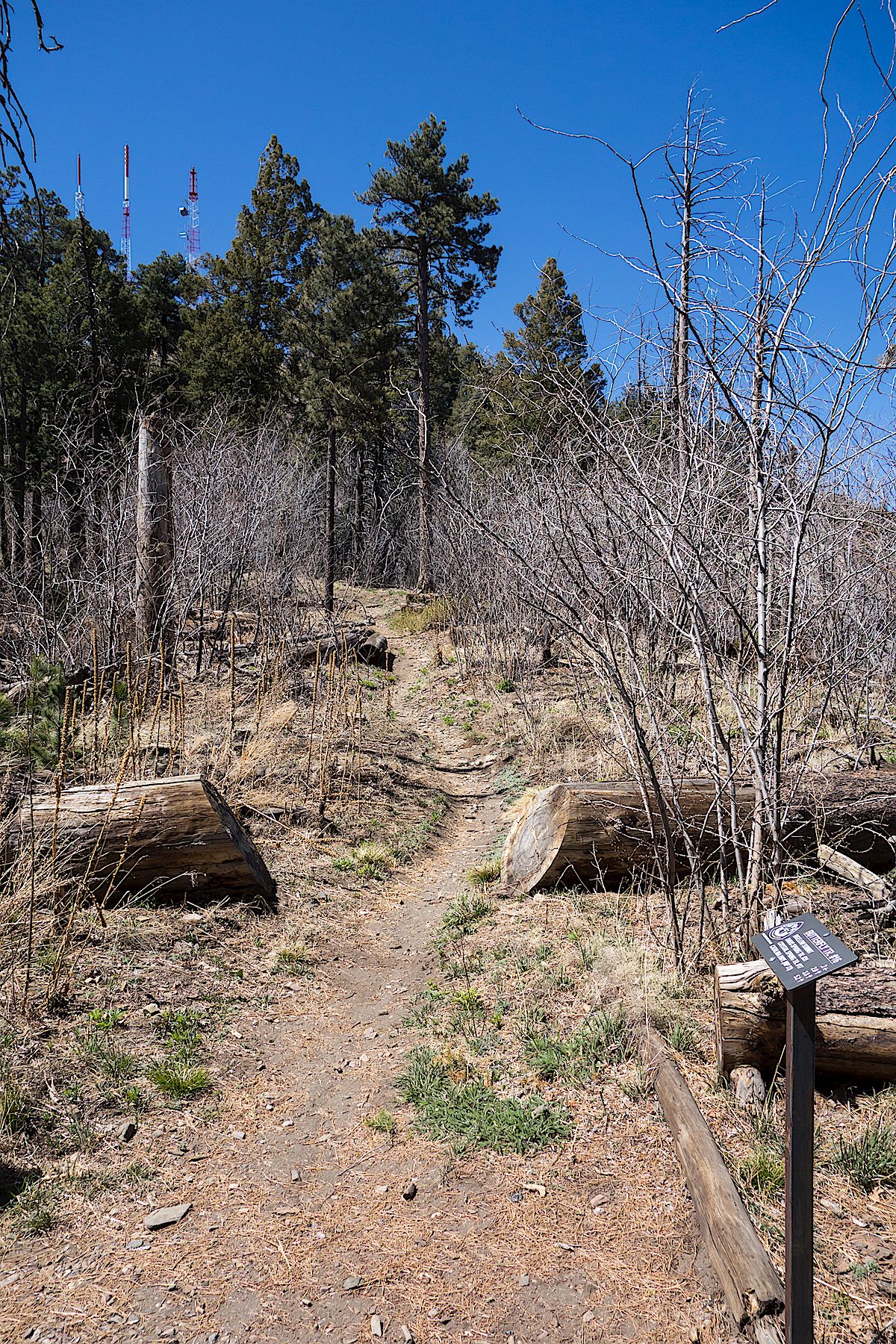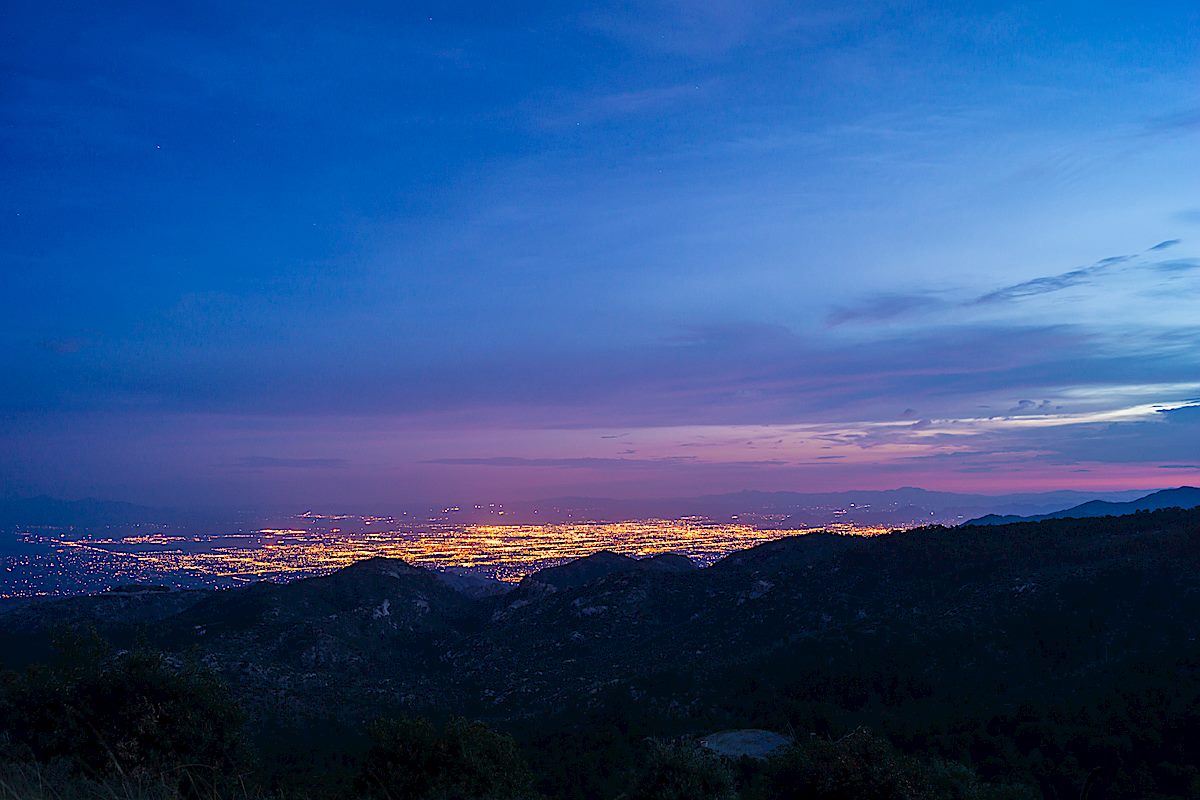 Pictures
2014 September Ridgeline Parking to Mount Bigelow
2014 July Incinerator Ridge
2014 August Oracle Ridge to San Pedro – Crystal Spring, Butterfly, Kellogg
2013 July Kellogg Mountain and Barnum Rock
2013 July Incinerator Ridge, Kellogg Mountain Trail, Mount Bigelow
2012 May Kellogg Mountain and Mount Bigelow
Update Notes
2017/8/15 – HikeLemmon posts added to resources
2017/8/12 – Description updated, Pusch Ridge Wilderness Bypass linked, links added to the hike description, small hike updates, Img Srcset update.
2014/9/23 – New Flickr Album added
2014/6/28 – Added several new pictures, updated format, fixed broken link to the Ridgeline Parking Pullout
2014/3/4 – WordPress update
2014/2/27 – Adding driving directions section, added elevation profile, updated format, added picture dates.