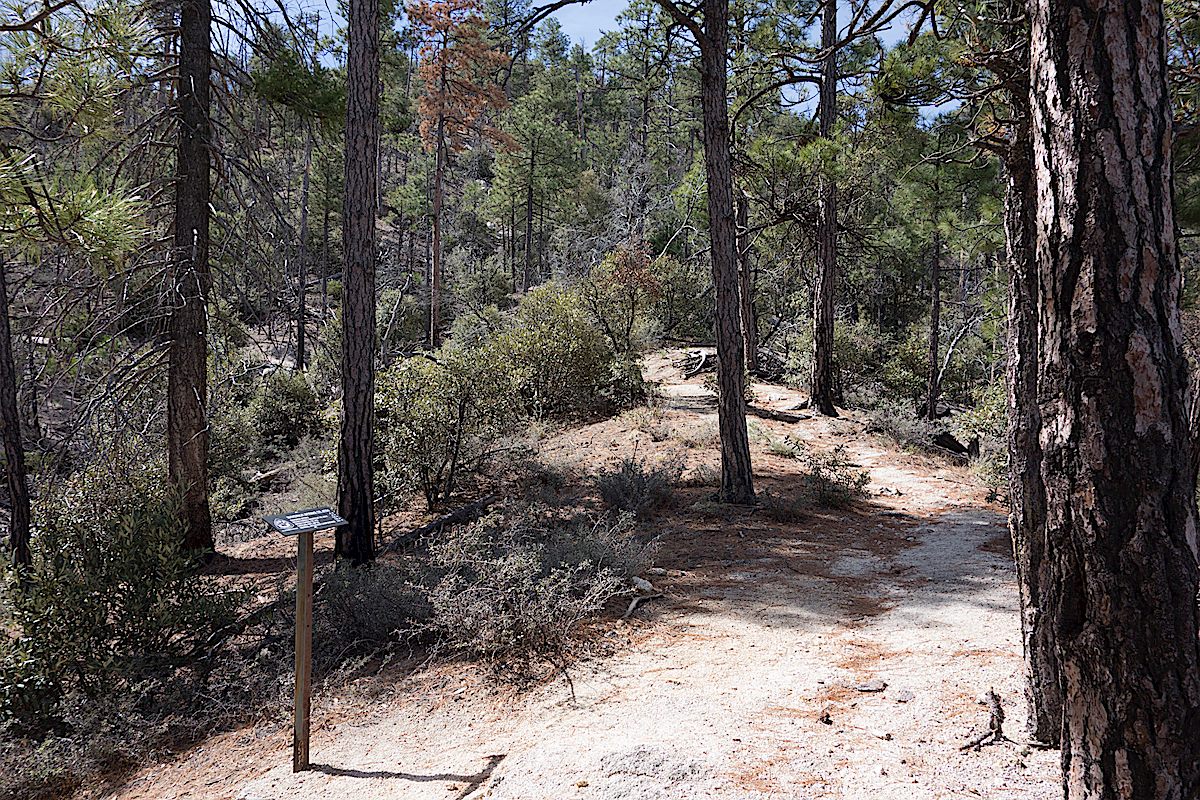 The junction of the Green Mountain Trail and the Maverick Spring Trail. March 2013.
Overview
The Maverick Spring Trail #704 is an interesting side trip off the Green Mountain Trail. This short trail descends to the Maverick Spring Tank – which often has water – and then fades… A nearby drainage – often with a trickle of water – is a nice distraction before heading back to the Green Mountain Trail.
Hike Stats
Out and Back

0.8 miles

250'

Elevation Gain

250'

Elevation Loss
Highest Elevation:

6,675'

Lowest Elevation:

6,625'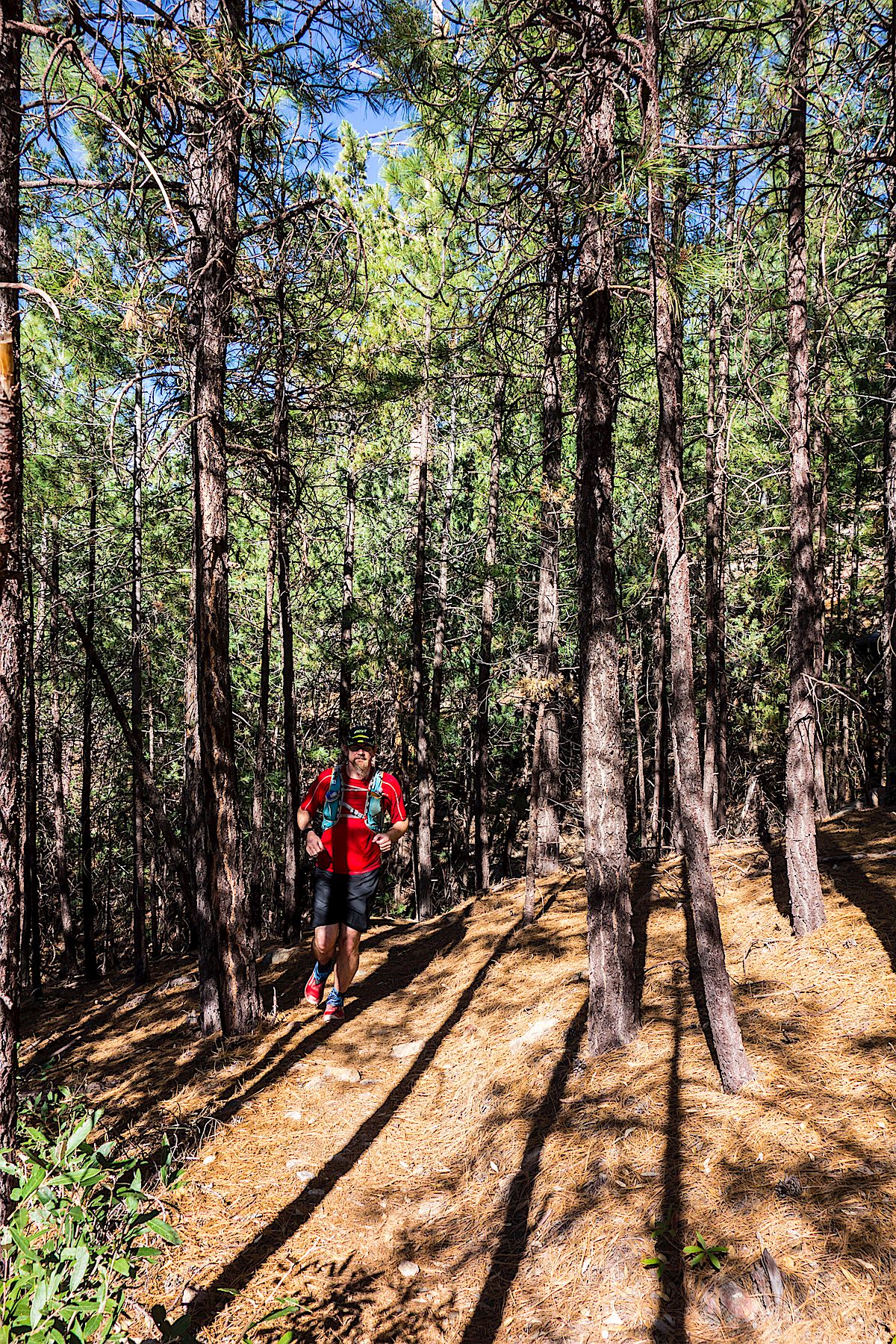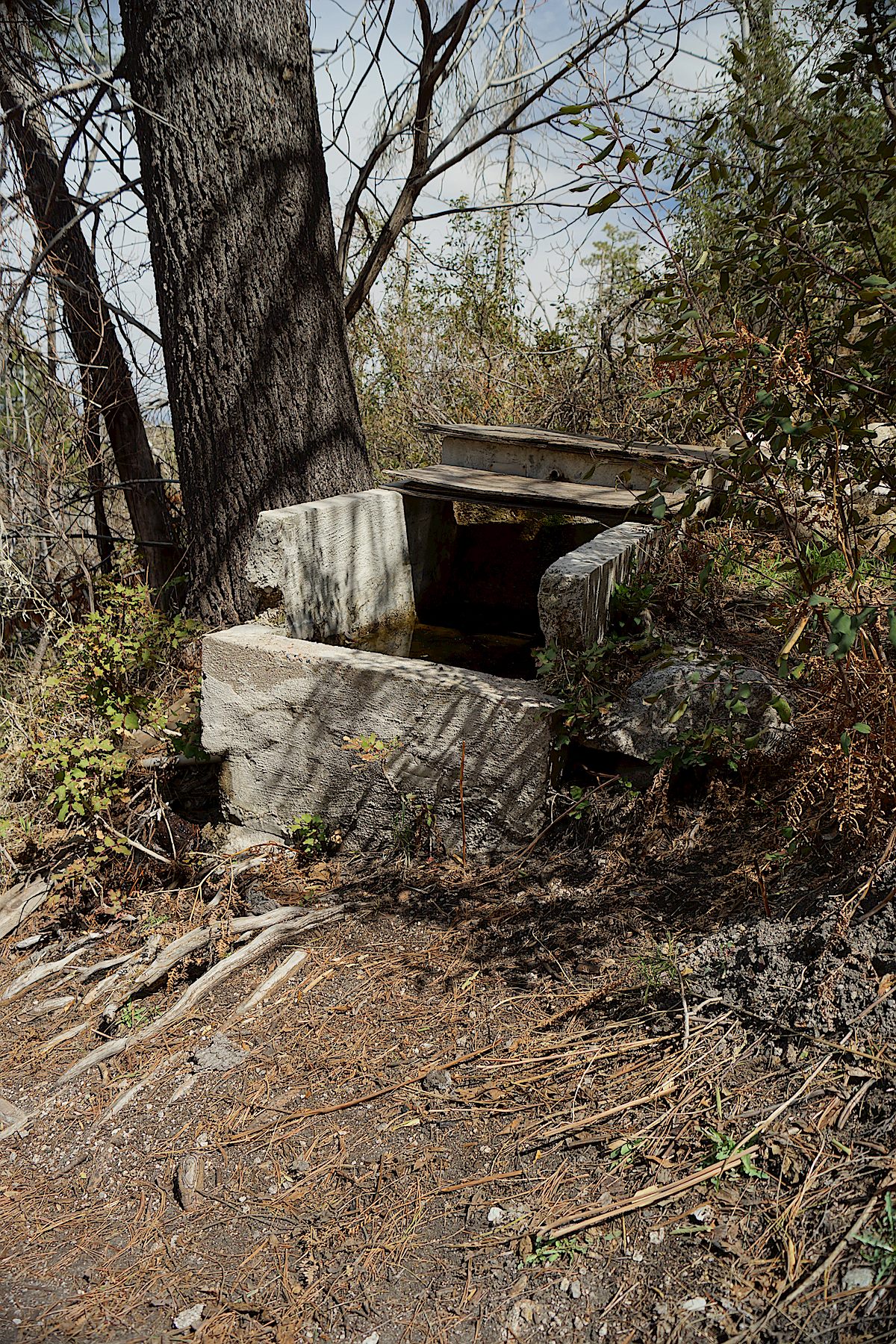 Left: Running up the Maverick Spring Trail. July 2014.
Right: Maverick Spring - Cement Tank. March 2013.
Trail Notes
The mileages and elevations below are approximate (don't expect the values below to match your GPS exactly).
0.0 miles, 6875′: Start at the signed junction with the Green Mountain Trail (approximately 2.4 miles up the trail from the Lower Green Mountain Trailhead, 1.8 miles down the trail from the Upper Green Mountain Trailhead) [Waypoint J GM MS]
Follow the trail – mostly downhill… Close to the spring area the trail reaches several steep, sometimes loose, steps down – take care from here.
0.4 miles, 6625′: There is a cement tank to the right of the trail [Waypoint MS] – often with water – the trail continues but becomes less distinct.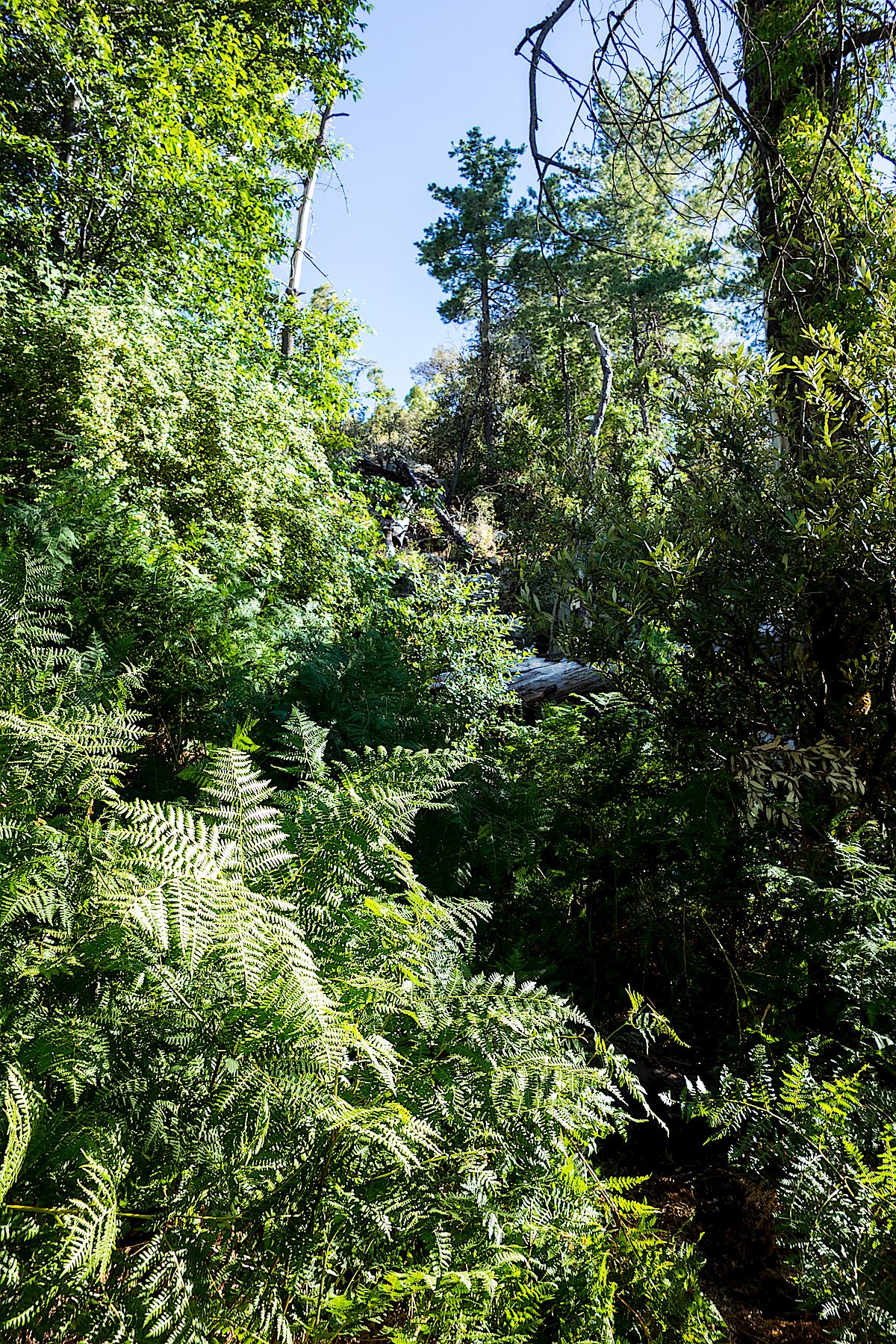 July - Maverick Spring Area. July 2014.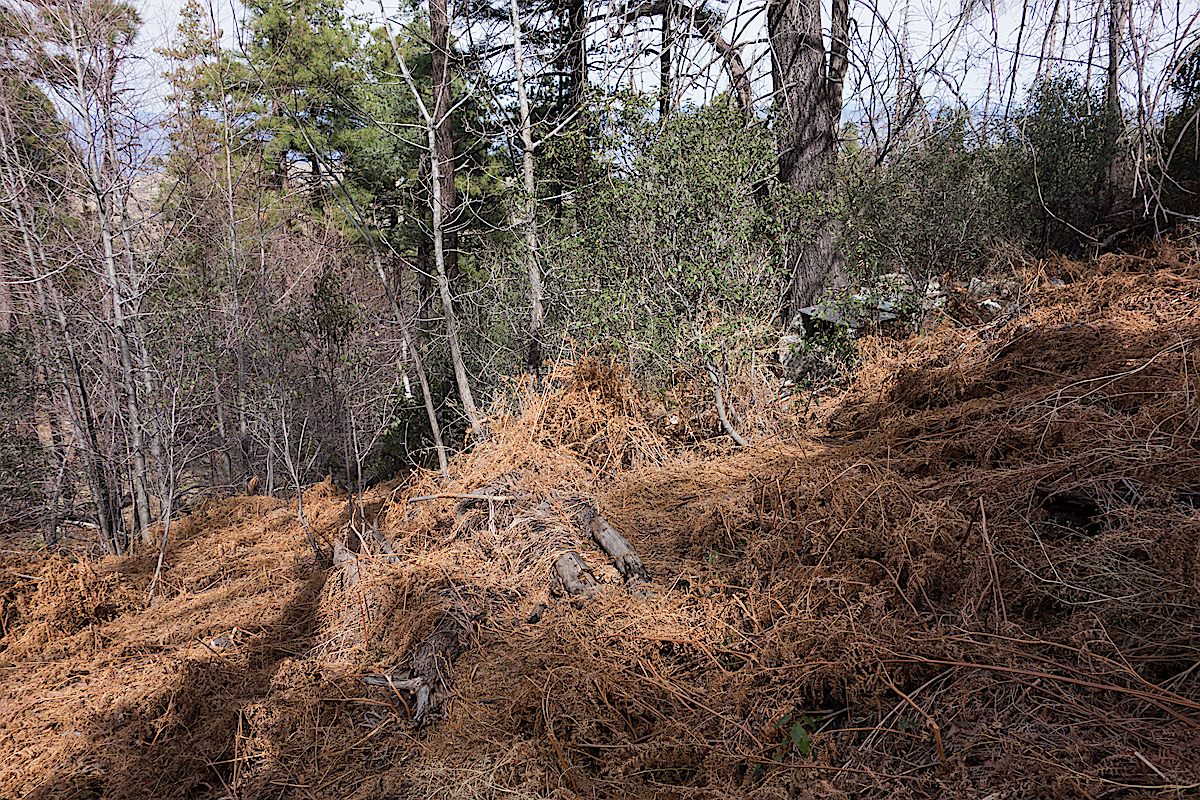 March - Maverick Spring Area . March 2014.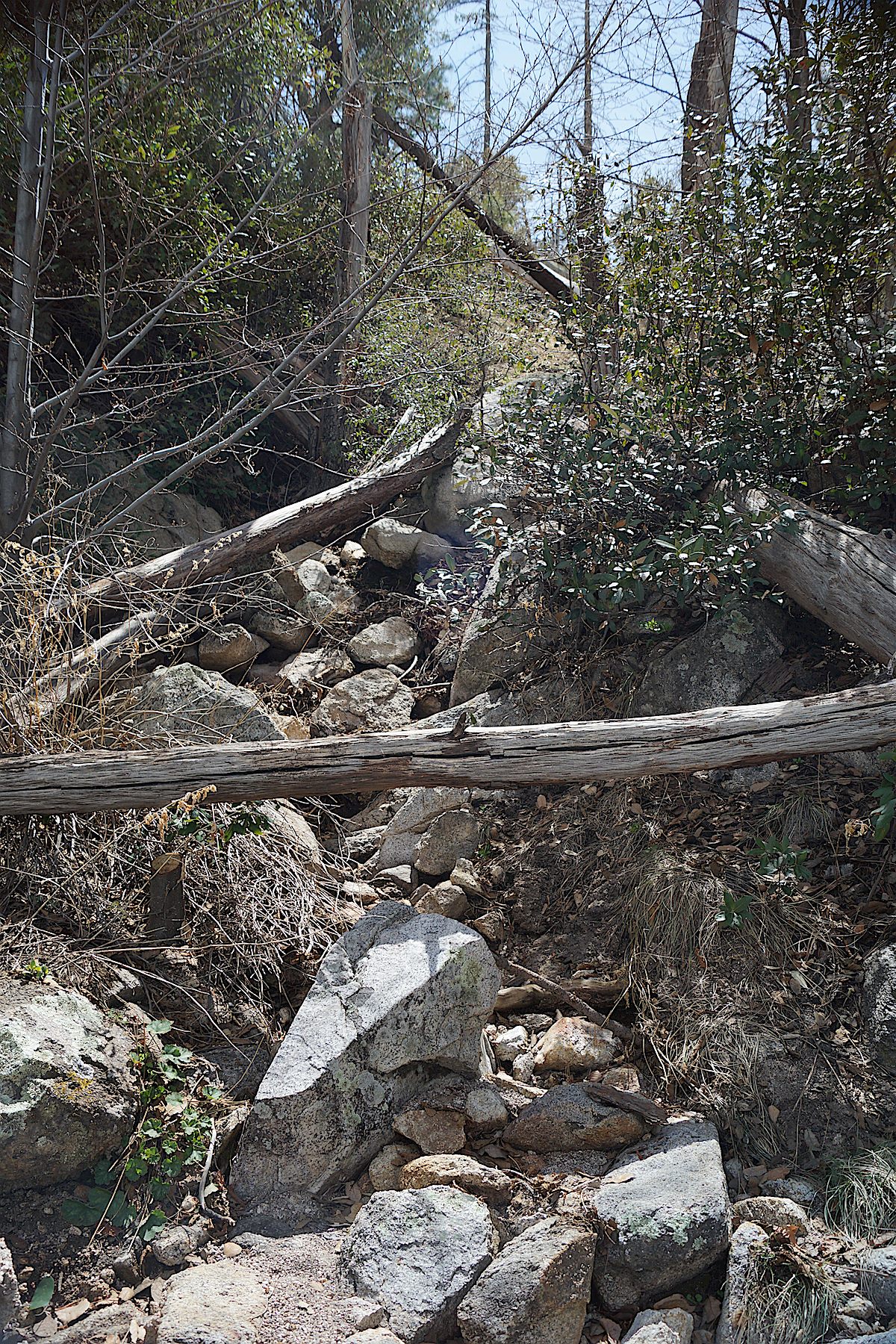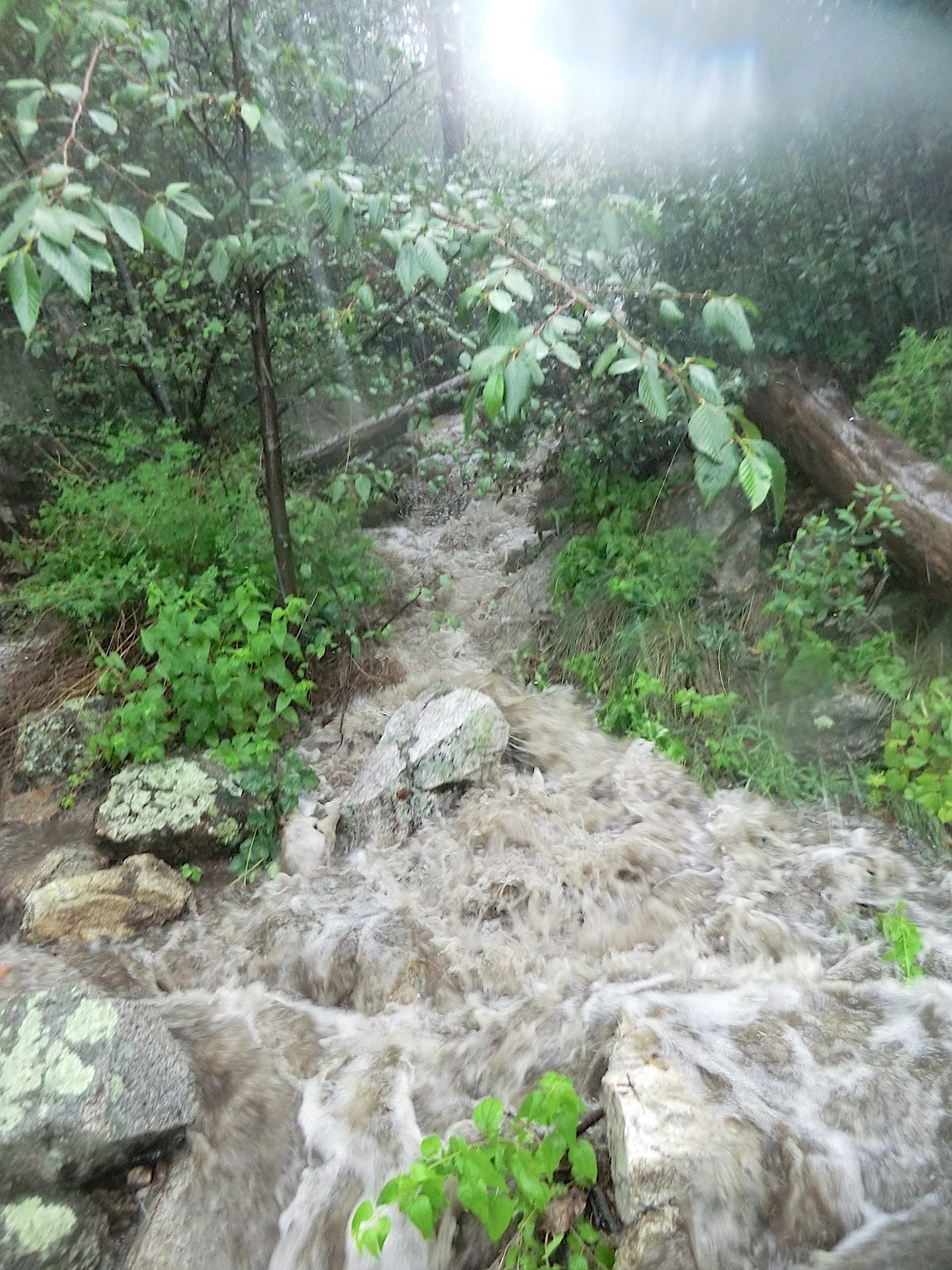 Left: The drainage above - dry. March 2013.
Right: Rushing water from a storm in the drainage near Maverick Spring. September 2012.
Pictures
2014 July Brush Corral Loop and Maverick Spring
2014 March Guthrie Ridge to Point 6925 and Maverick Spring
2013 March Maverick Spring and Guthrie Mountain
2012 Sept Lower Green Mountain Trail to Near Maverick Spring
Update Notes
2017/8/17 – Add HikeLemmon posts to resources
2014/7/22 – Added several new pictures, new picture set, tweaked links.
2014/7/11 – Format Update.
2014/3/24 – Page Created.