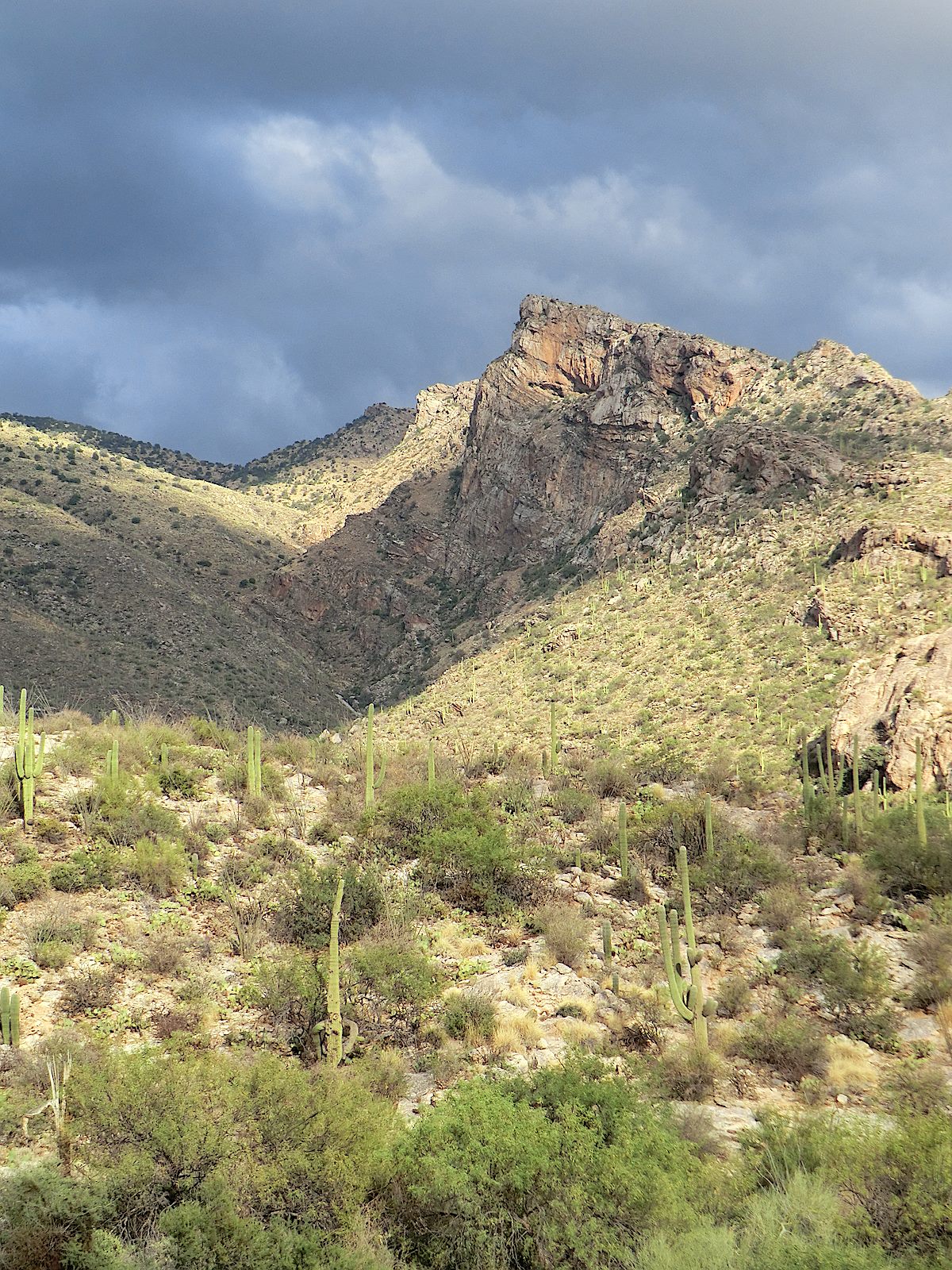 Pontatoc Ridge rising above the the east side of Pontatoc Canyon. November 2012.
Overview
Close to Tucson the Pontatoc Ridge Trail #411 climbs quickly/aggressively up Pontatoc Ridge with great views of Tucson, the dramatic cliffs and formations that make up Finger Rock and Prominent Point and the Pontatoc Cliffs!
Hike Stats
Out and Back

4.3 miles

1,500'

Elevation Gain

1,500'

Elevation Loss
Highest Elevation:

4,400'

Lowest Elevation:

3,050'
Drive
8.4 miles

from Speedway and Campbell

20 Minutes

from Speedway and Campbell
Vehicle Access: Paved Roads/Passenger Car
Driving Directions
Driving Directions from the Speedway and Campbell intersection in Tucson - Richard McKee Finger Rock Trailhead:
North on Campbell (6.4 miles)
Right onto Skyline (0.4 miles)
Left to continue on Skyline (0.7 miles)
Left on North Alvernon Way (0.9 miles)
The trailhead is on the left/west side of the road.