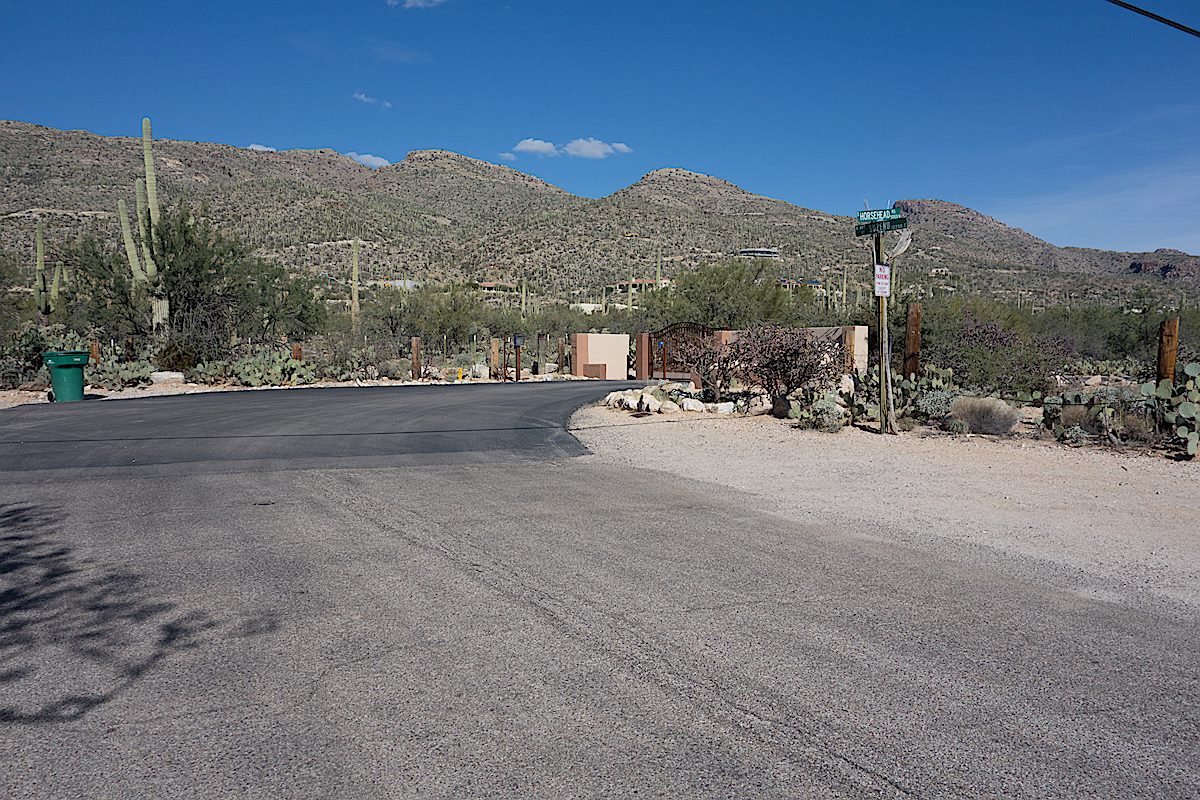 Overview
Driving Time and Distance
35 Minutes

from Speedway and Campbell

14.6 miles

from Speedway and Campbell
Vehicle Access:

Paved Roads/Passenger Car
Fees and Services
Fee:

No

Restrooms:

No

Water:

No
Additional Notes
The parking for this trailhead is off the side of the road on Suzenu south of it's intersection with Horsehead Road. The only sign hinting that this is a trailhead is a small 'Private Easement' sign - but this parking area/easement is well known and frequently used.
Signs indicate "No Parking 9pm to 5am".
The first part of any hike from this trailhead is to walk east, thru the gate, along Horsehead Road for approximately 0.6 miles - motor vehicle access to this section of Horsehead road is open only to residents and their guests.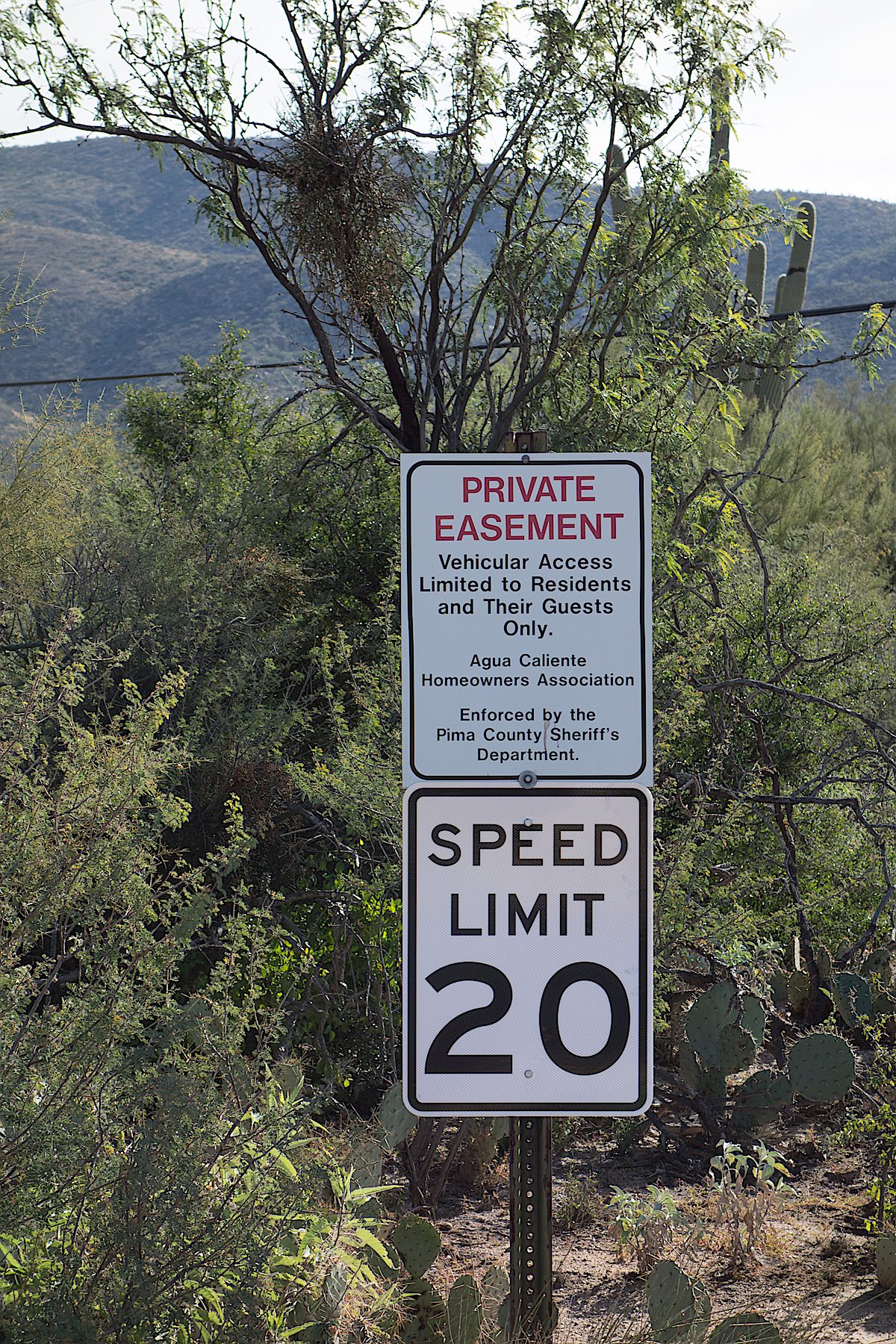 Driving Directions
Google Maps Directions from the Speedway and Campbell intersection in Tucson to Avenida de Suzenu Trailhead.
Quick version:
East on Speedway (5.0 miles)
Left on Wilmot and continue on Tanque Verde (4.3 miles)
Left on Catalina Highway (3.7 miles)
Right on Snyder (1.3 miles)
Left on Avenida De Suzenu (0.3 miles)
The parking is the dirt shoulder on the side of Suzenu south of Horsehead Road.
All Trailheads - Map
Agua Caliente Hill South Trailhead
American Flag Trailhead
Avenida de Suzenu Trailhead
Babad Do'ag Observation Site and Trailhead Parking
Bear Canyon Trailhead
Bigelow Trailhead
Box Camp Trailhead
Bug Spring Trailhead
Catalina State Park Trailhead
Charouleau Gap Trailhead
Davis Spring Trailhead
Golder Ranch Road Parking Area
Gordon Hirabayashi Recreation Site End of the Road Parking Circle
Gordon Hirabayashi Recreation Site Upper Parking Area
Hairpin Turn
Incinerator Ridge Parking Area
Iris Dewhirst Pima Canyon Trailhead
Italian Spring Trailhead
Linda Vista Trailhead
Lizard Rock Parking Pullout
Lower Green Mountain Trailhead
Lower Oracle Ridge Trailhead
Marshall Gulch Trailhead
Milepost 0
Mint Spring Trailhead
Molino Basin Parking Area
Mount Bigelow Butterfly Trailhead
Mount Lemmon Recreation Area
Oracle Ridge Trailhead
Palisade Trailhead
Red Ridge Trailhead
Redington Pass Backcountry Touring Area
Richard McKee Finger Rock Trailhead
Ridgeline Parking Pullout
Sabino Canyon Visitor Center
San Pedro Vista
Soldier Trail Trailhead
Summit Trailheads
Sunset Trailhead
The Lake Trailhead
Update Notes
2017/8/4 – The Pima County Trailheads page no longer lists this location – in an email they indicated that it is not listed because it is just an off-the-pavement parking area (maybe better called an access point) without any current or planned facilities but they also indicated that they are very interested in keeping this access open and available to the public. An very easy/quick way to contact the department about any issues is by using the 'Send Department Feedback' button on the Pima County Website.
2017/7/28 – Img Srcset update, Removed a broken link