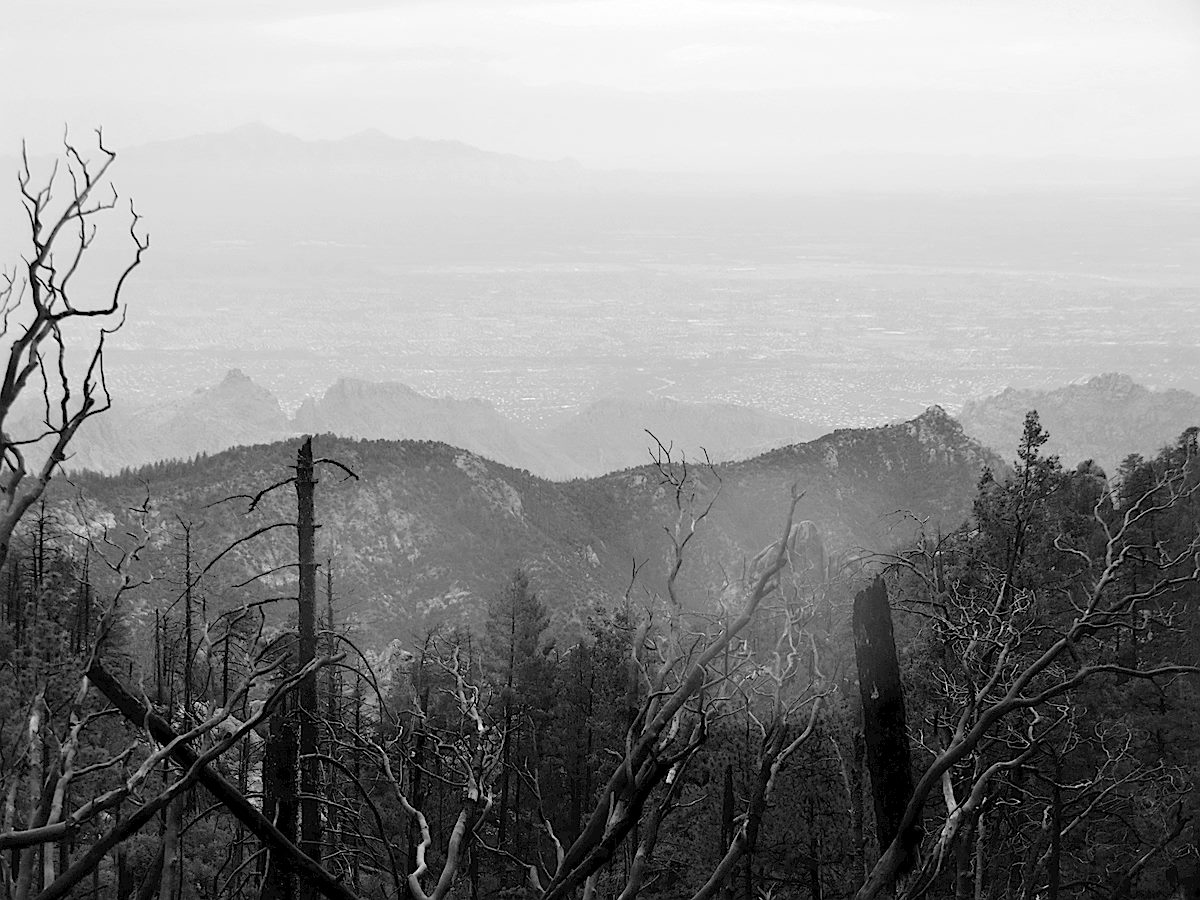 Overview
Brinkley Point is a small rocky point perched on the ridge south of Sabino Canyon – from Brinkley Point you can look south into the 'inner basin' of the Santa Catalina Mountains, see all the way into Tucson and be surrounded by the mountains. This is an off-trail destination without a well established trail – but for those comfortable with off-trail travel/navigation in the Santa Catalina Mountains the views are a joy!
Hike Stats
Out and Back

6.8 miles

2,400'

Elevation Gain

2,400'

Elevation Loss
Highest Elevation:

8,150'

Lowest Elevation:

7,000'
Details
Fee:

No

Dogs:

Yes

Bikes: No (Pusch Ridge Wilderness)
Off-trail hiking in the Santa Catalina Mountains can be hazardous and challenging - make sure you understand the skills you need to stay safe, be cautious and know your limits!
Drive
35.3 miles

from Speedway and Campbell

1 hour and 10 minutes

from Speedway and Campbell
Vehicle Access: Paved Roads/Passenger Car (Mountain Road - be careful of weather conditions!)
Driving Directions
Google Maps Directions from the Speedway and Campbell intersection in Tucson to Box Camp Trailhead.
Quick version:
Drive East on Speedway (5.0 miles)
Left on Wilmot and continue on Tanque Verde (4.3 miles)
Left on Catalina Highway (26 miles)
Signs for the trailhead will help you find this trailhead on the down-mountain side of the Highway.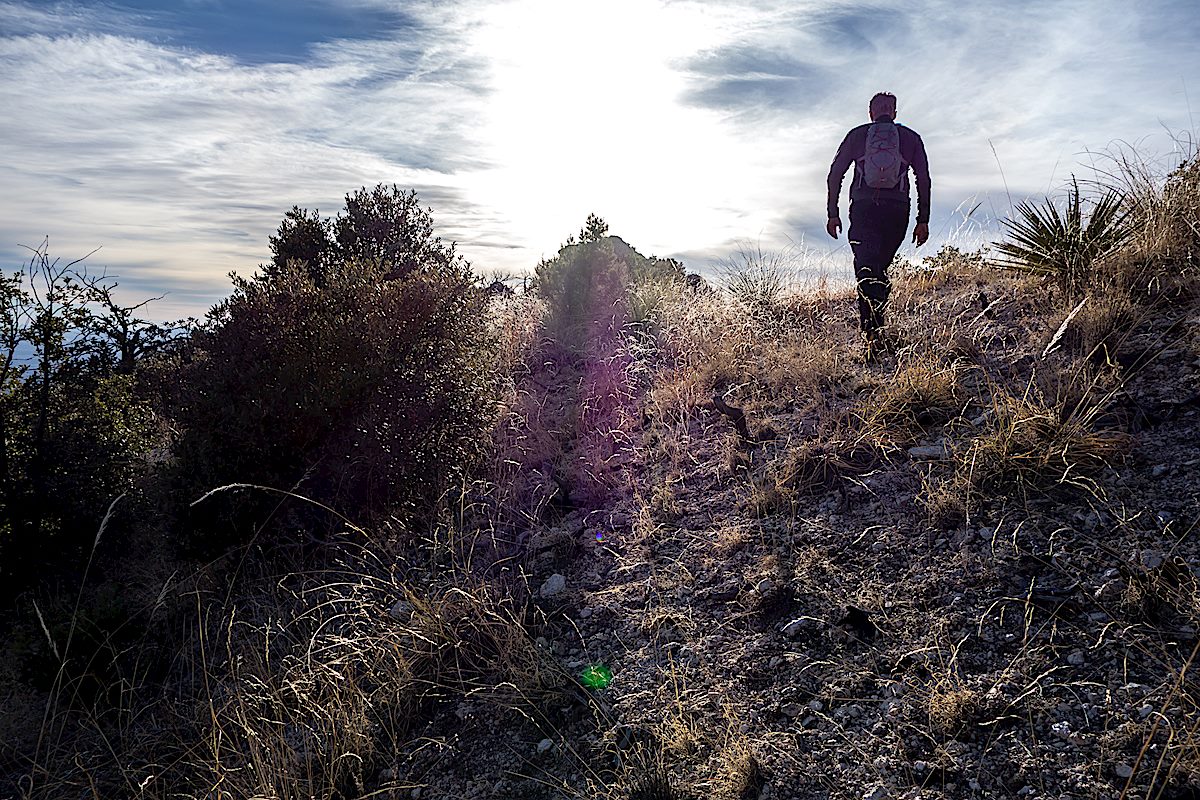 Trail Notes
The mileages and elevations below are approximate (don't expect the values below to match your GPS exactly).
Park at the Box Camp Trailhead
Take the Box Camp Trail and then turn onto the Box Spring Trail (to the right – this junction is usually marked with cairns, in previous years there was a metal trail sign marking this junction (2006 and 2009) but it has since been removed)
Take care following the Box Spring Trail, it is reasonably easy to follow but is slightly obscure in places as it moves thru an area burned in the Aspen Fire.
At the small saddle before the Box Spring Trail heads down to Sabino Canyon leave the official trail and head south-east along the ridge
There are some cairns and decent trail along the route – but we certainly wandered in places, do NOT expect to follow a 'trail', while the ridge makes navigation fairly easy this is an off-trail adventure – expect to encounter several steep/overgrown sections.
Certainly leave time to hang out at Brinkley Point!
I assume that Brinkley Point is named for John Brinkley although I do not know if the peak has any special event/significance/story. John Brinkley came to the Santa Catalina Mountains in 1945 and was a Forest Ranger. He lived with his wife at the Palisades Ranger Station from 1950 to 1957. Firefighting and Search and Rescue were among his duties – a newspaper article noted his "uncanny ability to find people who become lost". A brief, and poignant, account of his time on the mountain is found in Frog Mountain Blues on pp. 82-86 – a picture of him and a few more details are found in Look to the Mountains, An in-depth look into the lives and times of the people who shaped the history of the Catalina Mountains on pp. 155, 226-227.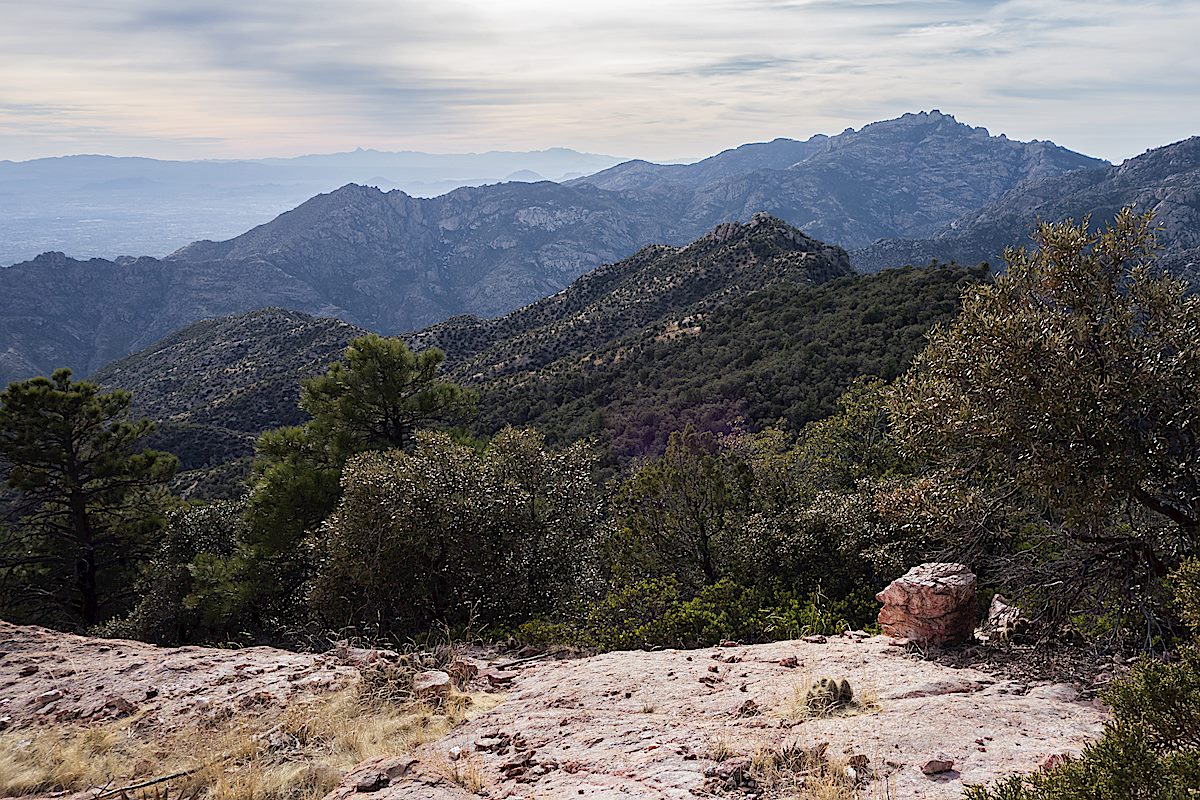 Maps
The Green Trails and USGS maps below do not label Brinkley Point like the SAHC map does – but they do show Point 7099 which is essentially Brinkley Point (note the USGS Benchmark on Brinkley Point lists an elevation of 7073 (the elevation noted on the SAHC map)).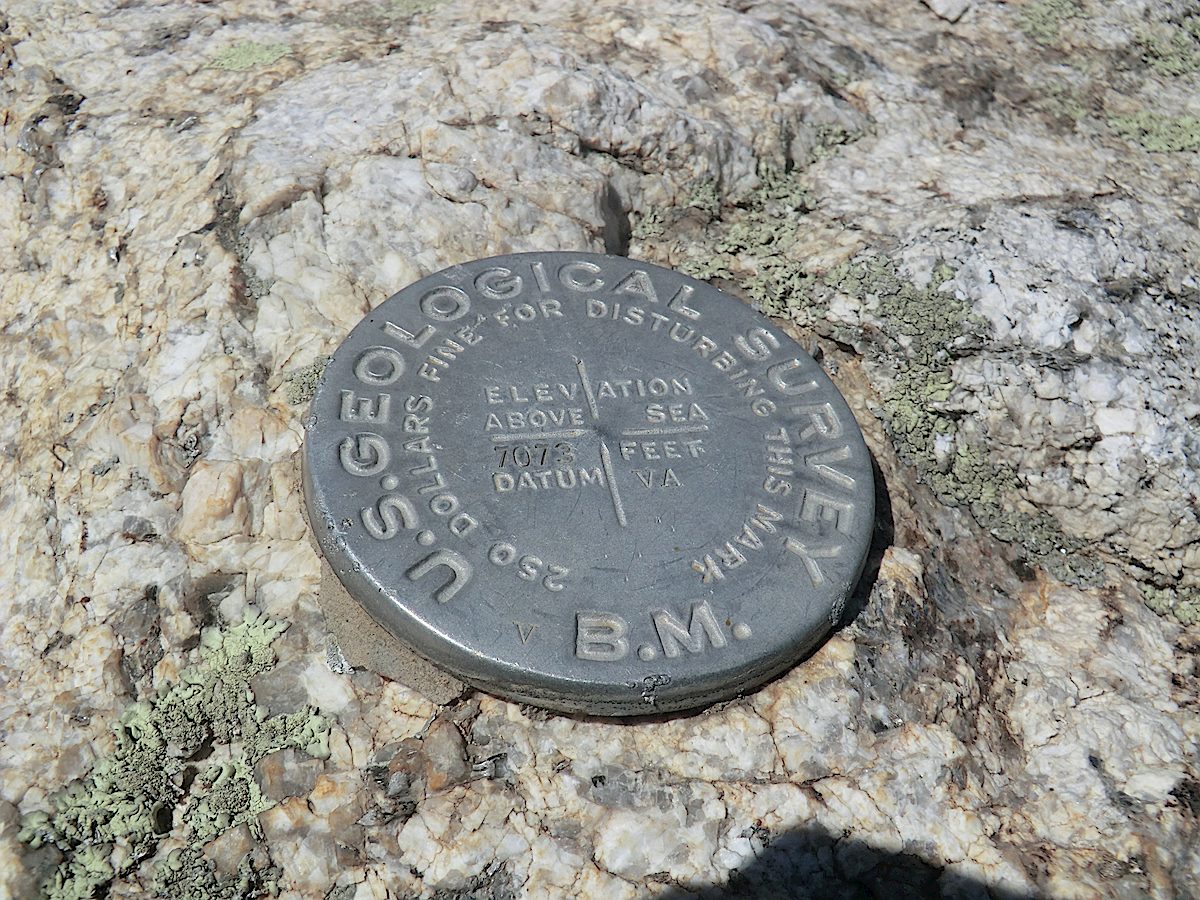 Pictures
2014 January Brinkley Point
2012 May Brinkley Point
Update Notes
2017/8/15 – HikeLemmon posts added to resources
2017/7/31 – Img Srcset update
2017/4/28 – Broken links removed
2014/3/2 – Move and update
2014/2/22 – Format update including: elevation profile, driving directions, new overview, additional pictures…