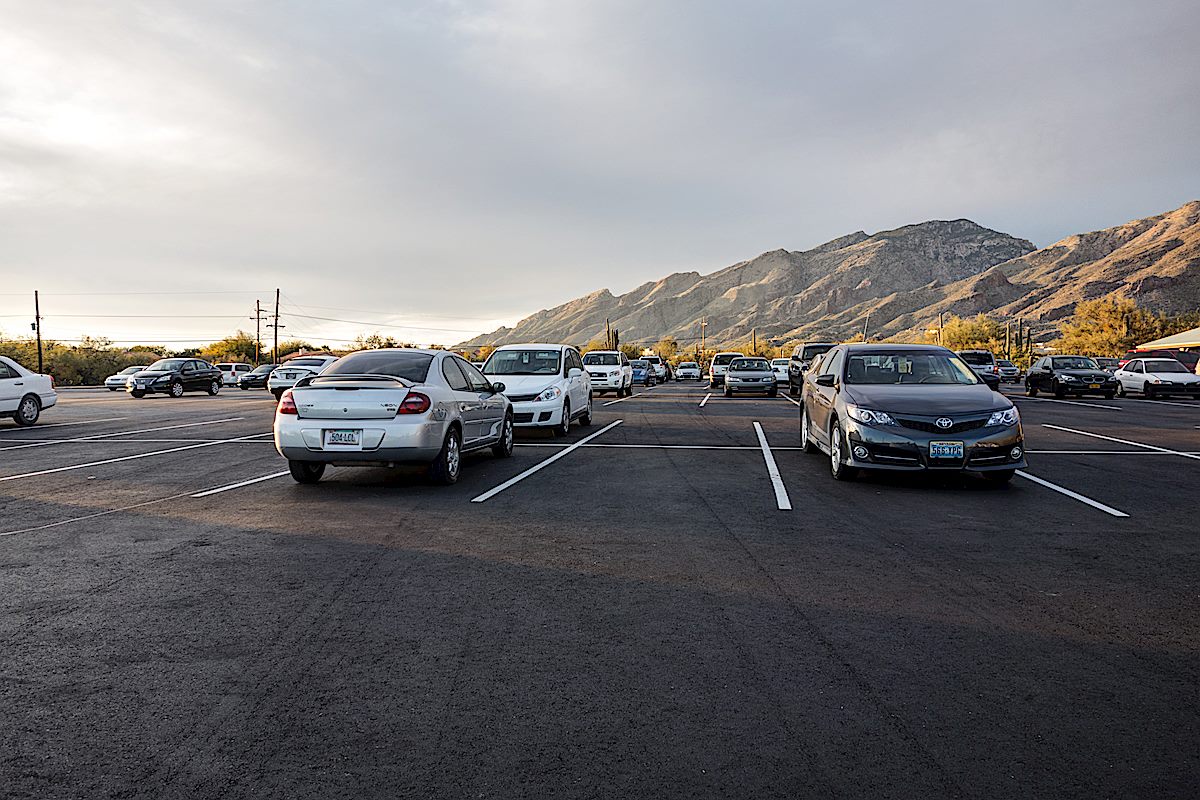 Sabino Canyon Parking Area - looking towards Pontatoc Ridge. January 2014.
Overview
Location
Driving Time and Distance
Driving Time from Speedway/Campbell:

25 Minutes

Driving Distance from Speedway/Campbell:

11.3 miles

Vehicle Access:

Paved Roads/Passenger Car
Fees
Trails and Trailheads
At This Trailhead: Sabino Canyon Road and Tram, Phoneline Trail, Bear Canyon Trail, Blackett's Ridge, Esperero Trail, Sabino Canyon, Miner's Pool
Nearby Trailheads and Parking: West Ventana Canyon Trailhead
Services
Resources
Driving Directions
Google Maps Directions from the Speedway and Campbell intersection in Tucson to Sabino Canyon Visitor Center.
Quick version:
East on Speedway (3.0 miles)
Left onto Swan (5.0 miles)
Right onto Sunrise (4.1 miles)
Left onto Sabino Canyon Road - the Sabino Canyon Visitor Center is just after the turn on the right. This is a busy area and on popular days the parking area can be completely full (if the parking lot is full it can be tempting to park on the wide shoulder of Sabino Canyon Road north of the parking lot - but that area is signed as 'No Parking' and the Pima Country Sheriff's Department does occasionally ticket cars parked along Sabino Canyon Road).