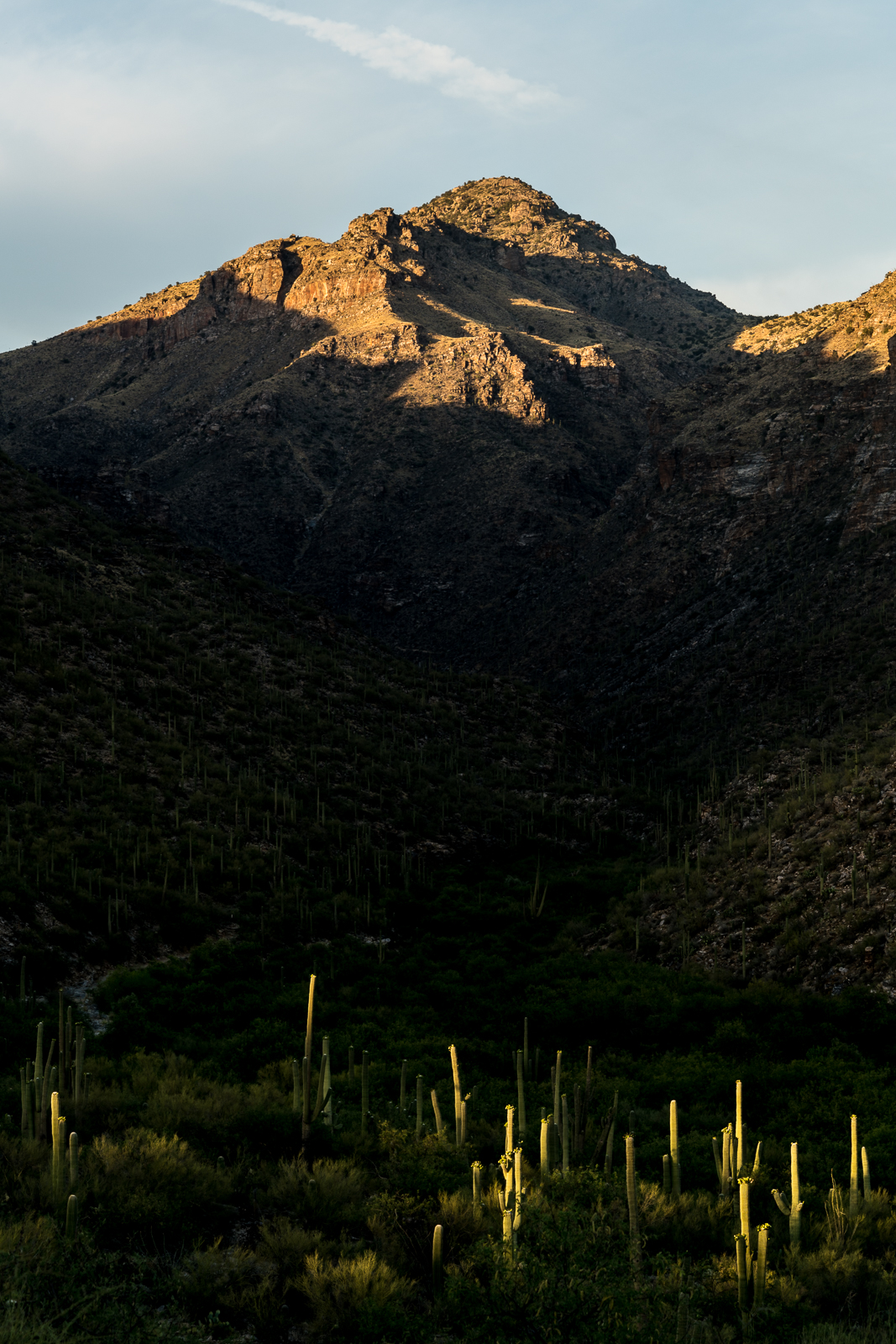 The Santa Catalina Bighorn Sheep Reintroduction Project update for the period ending May 25th was released today:
Ewe #39552 was killed early on 4/28 by a mountain lion that was pursued and killed (this is the 7th Mountain Lion 'lethally removed' as part of the re-introduction effort).
Ewe #37446 died on 5/21 – disease is suspected.
36 collared sheep are known to be alive – the report states: "There could be as many as 45 uncollared sheep in this population as well, bringing the total potential population to 81 bighorn sheep."
THE 46 SUMMITS OF THE SANTA CATALINA MOUNTAINS, TUCSON ARIZONA (PDF) – Old Adit, Andy Martin – I was recently reminded of Andy Martin's work on a summits/high-points list for the Santa Catalina Mountains. This is a great list, especially if you love maps and the Santa Catalina Mountains, and unless you have looked thru it (or similar lists) it is likely to have at least a couple interesting summits that you have never thought about/noticed!
Green Mountain Trail offers lush summer color – Arizona Daily Star: A nice overview of the Green Mountain Trail including a nice tip – 'The best bet for finding mountain wildflowers this early in the season is along the lower mile or two of the route.'
Hittin' the Trails 4 You: The Pontatoc Ridge Trail – Hittin' the Trails 4 You: Pima Canyon Trail in the Catalina Foothills – Short segments on the Pontatoc Ridge Trail and the Pima Canyon Trail.
Forest Officials: Too Many Unattended Campfires – Arizona Public Media: Unfortunately in recent weeks "crews in the Coronado National Forest's Santa Catalina Ranger District have spotted about 15 unattended campfires" – significant human caused fires have burned in the Santa Catalina Mountains and there is certainly a risk that unattended campfires can cause a wildfire. From the article – "You want to drown the fire out… That means pouring plenty of water on the fire, stirring the embers around in the water, and repeating as necessary." Also related: Coronado National Forest Warning Of Memorial Day Weekend Fire Danger – KJZZ,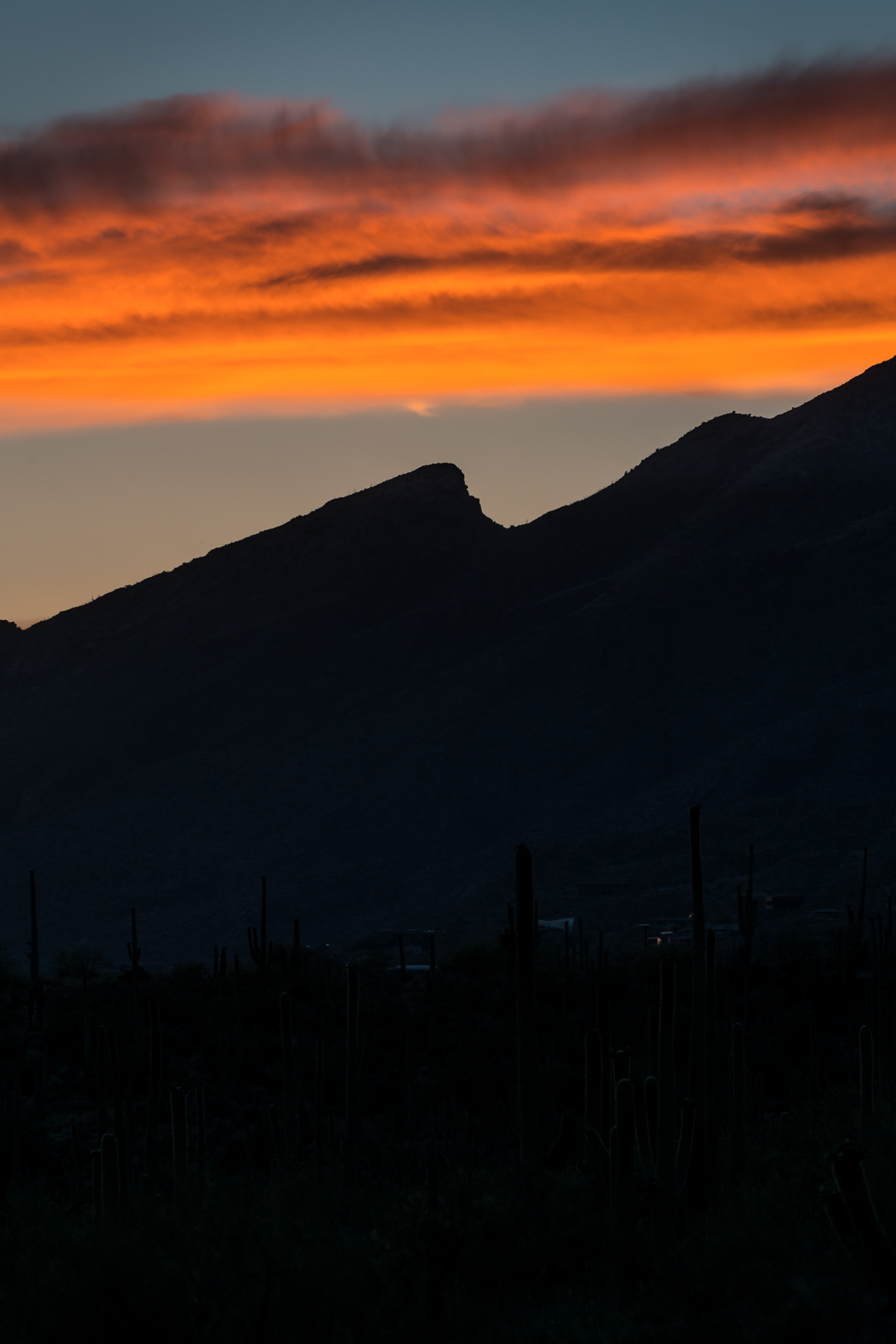 Night in the desert under the full moon is amazing – if hiking at night in Sabino Canyon is not something you want to, or can, do consider a tour of Sabino Canyon at night on the Tram! Sabino Canyon gives moonlight tours (Arizona Daily Star)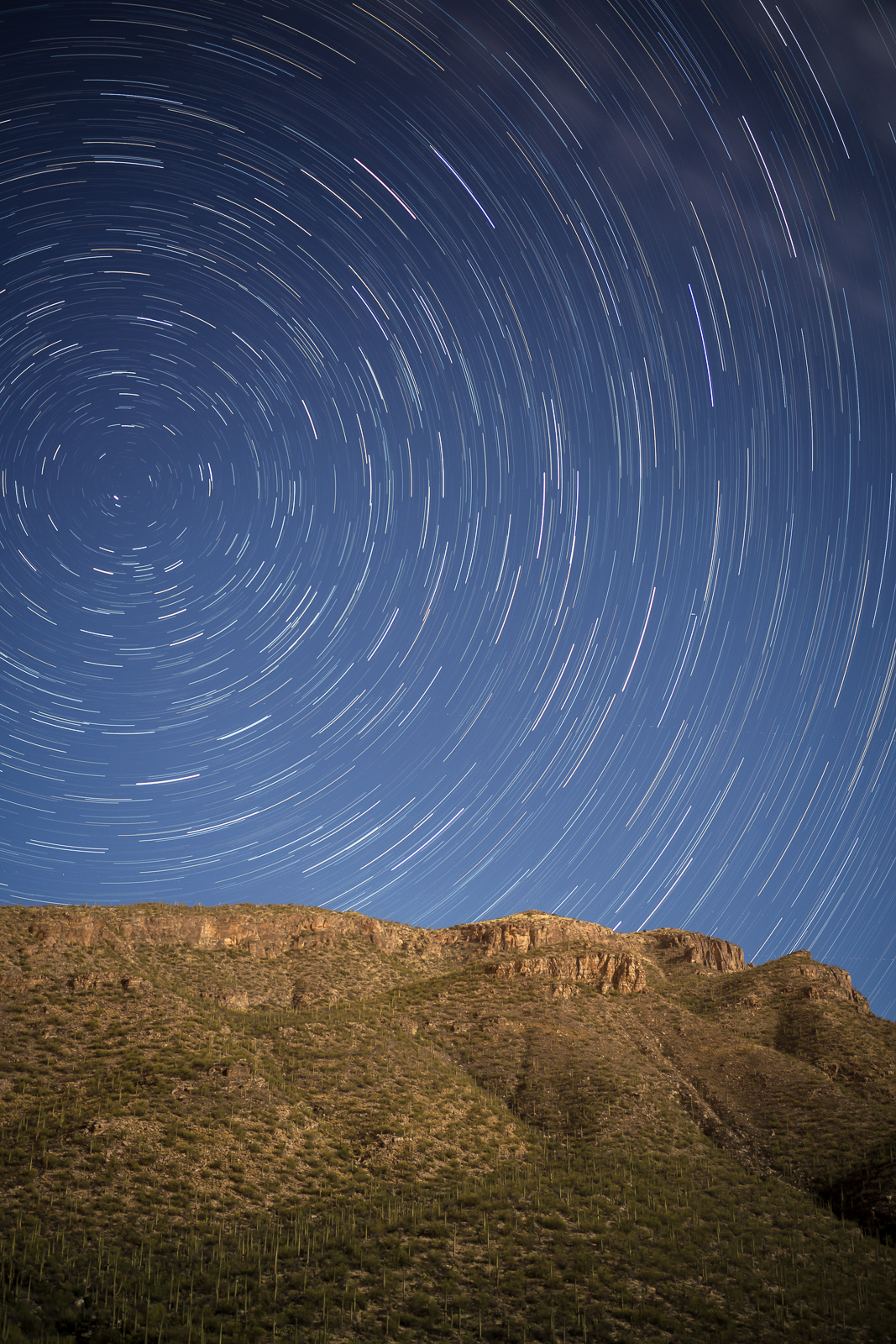 Bee alerts at Sabino Canyon – Tucson News Now: Two very informative quotes from Coronado National Forest spokeswoman Heidi Schewel about Bee alerts on the Stars, Death, Trails, Bees, Unattended Campfires, Summits - 5/28/2016: 
"Currently we have two hives … off of the Blackett's Ridge Trail. They're in the wilderness and they're a ways from the trail. So we have put up signs just advising people of the activity in the area so they know and they can make a decision: 'Well, do I want to go this way or do I want to take one of the other trails'"
"If we get a report, we'll go check it out and if it's something that's really benign like a ball of bees hanging that's resting, we'll put up signs so people know to stay out of the area and let them rest up and move on their way. If there's a hive we may direct traffic around it, [or] close an area"
Rescues/Accidents/Incidents including information from the SARCI Newsletter:
Pontatoc Canyon 4/2/2016 – A hiker tried to traverse from Pontatoc Canyon to the Finger Rock Trail but called for help before completing the traverse and hiked out Pontatoc Canyon with SARA teams. Note: I believe that off-trail travel in the area between the Pontatoc and Finger Rock Canyons is prohibited in April due to Bighorn Sheep Restrictions.
Sabino Canyon Stop 9 4/4/2016 – Leg injury while hiking up from the stream.
Romero Canyon Trail 4/17/2016 – Ankle injury – able to walk out slowly.
Seven Falls 4/22/2016 – An exhausted hiker returning from Seven Falls was helped out on horse back.
Finger Rock Trail 4/23/2016 – A hiker called for help on the way down from Mount Kimball – after resting the hiker was able to continue to the trailhead.