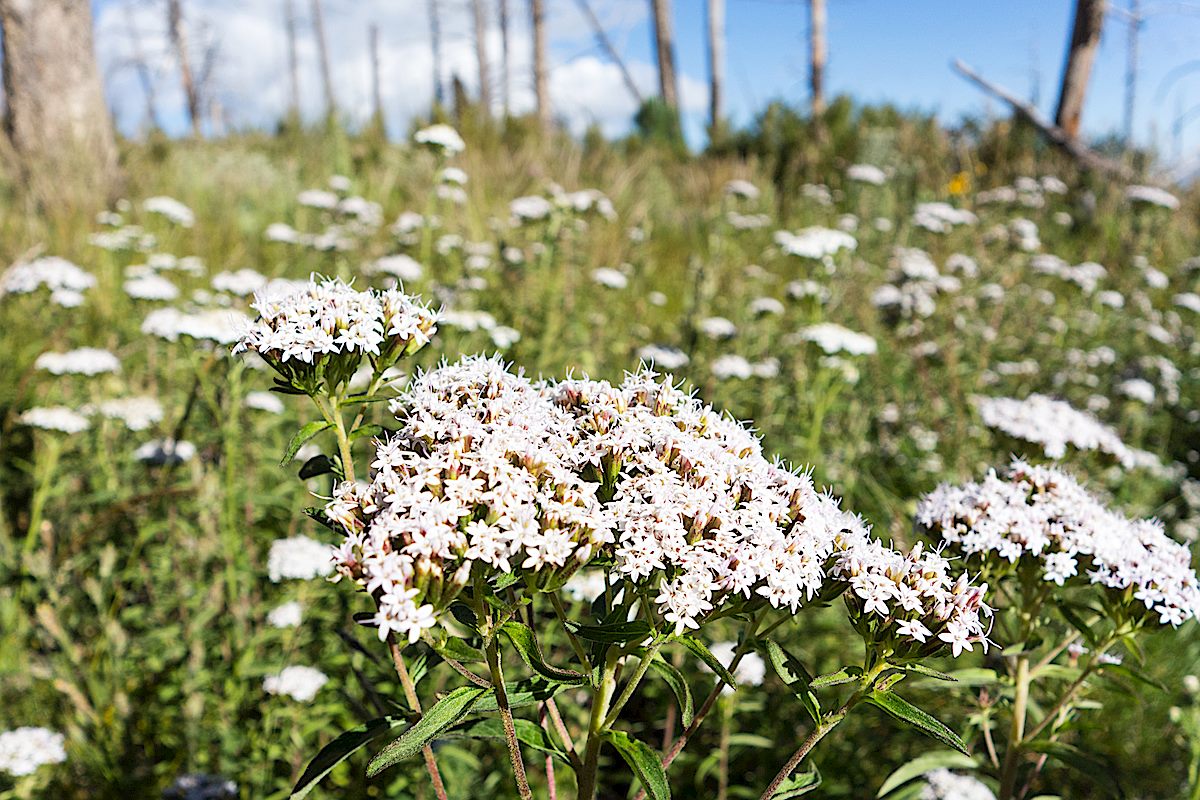 Overview
There are a number of amazing trails on the top of the mountain, but most of them plunge quickly down the mountain and become quite a workout – thrilling, but there are days when something a bit more mellow is called for. The Meadow Trail #5A leaves from the Mount Lemmon Recreation Area and wanders out into an area of big trees, small meadows and great views before ending at a junction with the Mount Lemmon Trail.
Hike Stats
Loop

1.8 miles

400'

Elevation Gain

400'

Elevation Loss
Highest Elevation:

9,090'

Lowest Elevation:

8,760'
Drive
41.6 miles

from Speedway and Campbell

1 hour and 25 minutes

from Speedway and Campbell
Vehicle Access: Paved Roads/Passenger Car (Mountain Road - be careful of weather conditions!). Closed to motor vehicles in winter (December 15 to March 1 - dates subject to change depending on weather/conditions).
Driving Directions
Driving Directions from the Speedway and Campbell intersection in Tucson - Mount Lemmon Recreation Area:
Drive East on Speedway (5.0 miles)
Left on Wilmot and continue on Tanque Verde (4.3 miles)
Left on Catalina Highway (29.1 miles)
Turn right on Ski Run Road (2.7 miles). Note that 1.4 miles up Ski Run Road at Ski Valley and the Iron Door Restaurant there is a gate that is closed seasonally that blocks the last 1.7 miles of the road (Lemmon Rock Road) - when the gate is closed foot traffic up the road is still allowed but consider using the Aspen Draw Trail to access this area (it won't save you time compared to walking the road but has good parking in Summerhaven and is very beautiful!)
Continue 0.2 miles past the Summit Trailhead (a gravel parking area on the down-mountain side of the road) to the Mount Lemmon Recreation Area. The trailhead is near a fenced in power station - there is a (normally) closed gate into the Mount Lemon Observatory Area just after the turn for the trailhead - if you drive into the fenced in Mount Lemon Observatory Area you have gone too far...