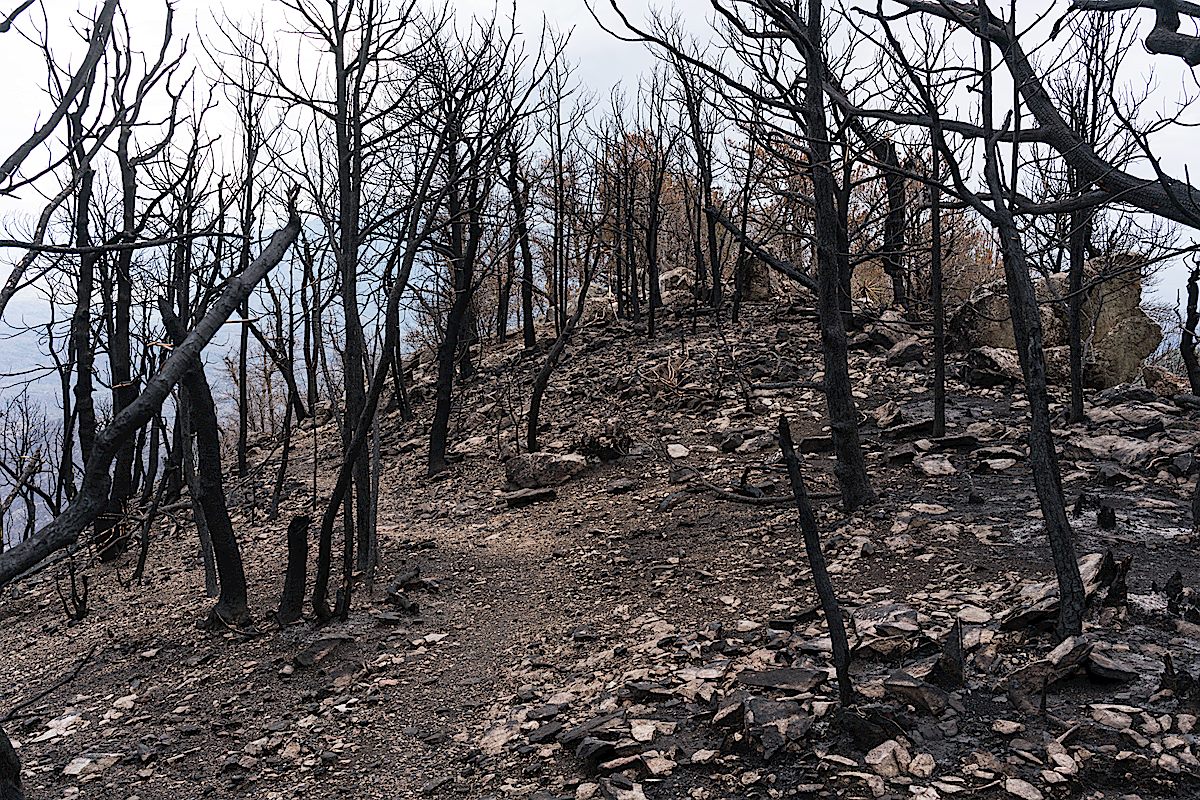 Overview
Guthrie Mountain is an understated peak – unless you know it you are unlikely to pick it out on the skyline – but beautiful trails and good views from the top make it well worth the hike.
Until 2017 the summit, and slopes, of Guthrie Mountain were covered with trees. In July of 2017 the Burro Fire burned 27,000 acres in the Santa Catalina Mountains including the Guthrie Mountain. While the summit has changed, and it will be many years before it is again covered in trees, the views are still amazing and it is still well worth a visit!!
An interesting detail for anyone who loves trivia is that there are several interpretations of where the summit of Guthrie Mountain actually is…
Hike Stats
Out and Back

6.2 miles

2,000'

Elevation Gain

2,000'

Elevation Loss
Highest Elevation:

7,400'

Lowest Elevation:

6,600'
Details
Fee:

No

Dogs:

Yes

Bikes:

Yes
Drive
31.1 miles

from Speedway and Campbell

1 hour

from Speedway and Campbell
Vehicle Access: Paved Roads/Passenger Car (Mountain Road - be careful of weather conditions!)
Driving Directions
Driving Directions from the Speedway and Campbell intersection in Tucson - Upper Green Mountain Trailhead:
Drive East on Speedway (5.0 miles)
Left on Wilmot and continue on Tanque Verde (4.3 miles)
Left on Catalina Highway (21.7 miles)
Signs will help you find the turn into this trailhead.