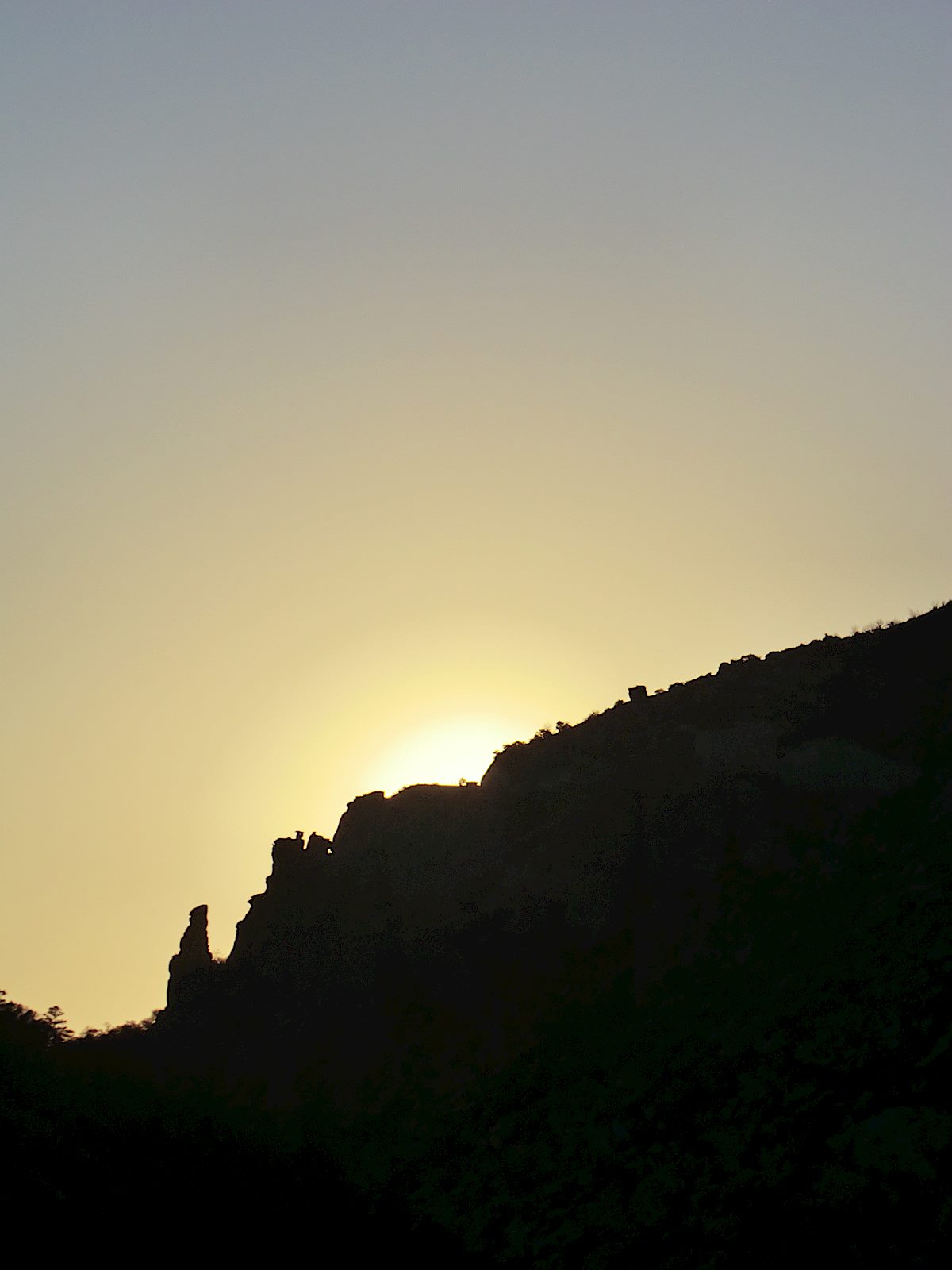 Hike Stats
Out and Back

9.3 miles

2,000'

Elevation Gain

2,000'

Elevation Loss
Highest Elevation:

6,275'

Lowest Elevation:

4,950'
Drive
21.6 miles

from Speedway and Campbell

45 Minutes

from Speedway and Campbell
Vehicle Access: Paved Roads/Passenger Car (Mountain Road - be careful of weather conditions!)
Driving Directions
Google Maps Directions from the Speedway and Campbell intersection in Tucson to Bug Spring Trailhead.
Quick version:
Drive East on Speedway (5.0 miles)
Left on Wilmot and continue on Tanque Verde (4.3 miles)
Left on Catalina Highway (12.2 miles)
Signs will help you find the turn into this trailhead.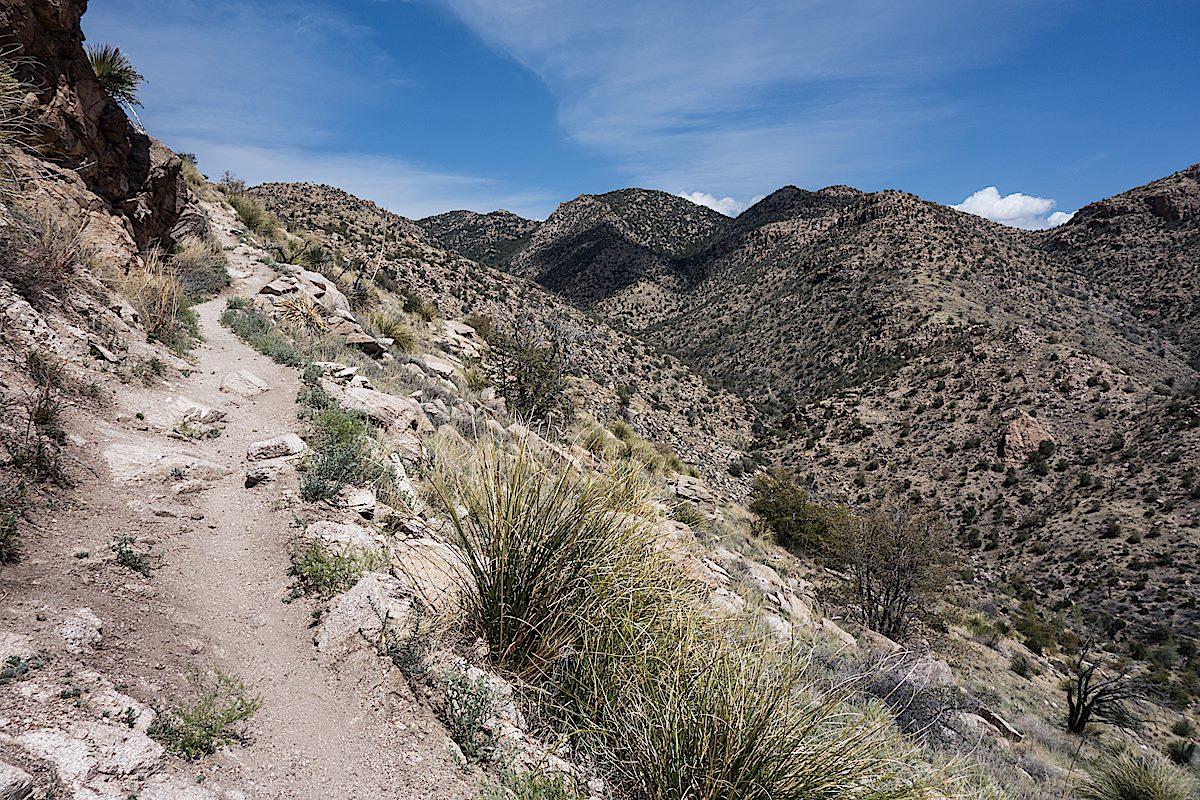 Trail Notes
The mileages and elevations below are approximate (don't expect the values below to match your GPS exactly).
0.0 miles, 4950′: Park at the Bug Spring Trailhead (Alternative: There is a connecter trail that leaves the Gordon Hirabayashi Recreation Site near the upper parking area at a large Forest Service Trail Sign).
0.05 miles, 4950′: Signed junction of the Bug Spring Trail and the connecter trail to the Gordon Hirabayashi Recreation Site – this connecter is part of the Arizona Trail Wilderness Bypass.
1.3 miles, 5500′: The trail crosses a canyon, there is a small waterfall/drop down canyon that is visible from the highway [Waypoint BST01].
2.4 miles, 5950′: The trail leaves the ridge and descends north into the canyon [Waypoint BST02].
2.7 miles, 5800′: Trail arrives at the bottom of the canyon east of Bear Canyon – the trail runs along stream (seasonal) crossing several times [Waypoint BST03].
3.5 miles, 5900′: The trail switchbacks up from the canyon bottom and then continues along the hillside of the canyon [Waypoint BST04]
4.0 miles, 6275′: The highpoint of the trail along the ridge east of Bear Canyon – from here the trail descends into Bear Canyon [Waypoint BST05].
4.5 miles, 5900′: Arrive at the Lower Green Mountain (Upper Bug Spring) Trailhead. There are not any services at this trailhead but there are bathrooms at the picnic area down the highway.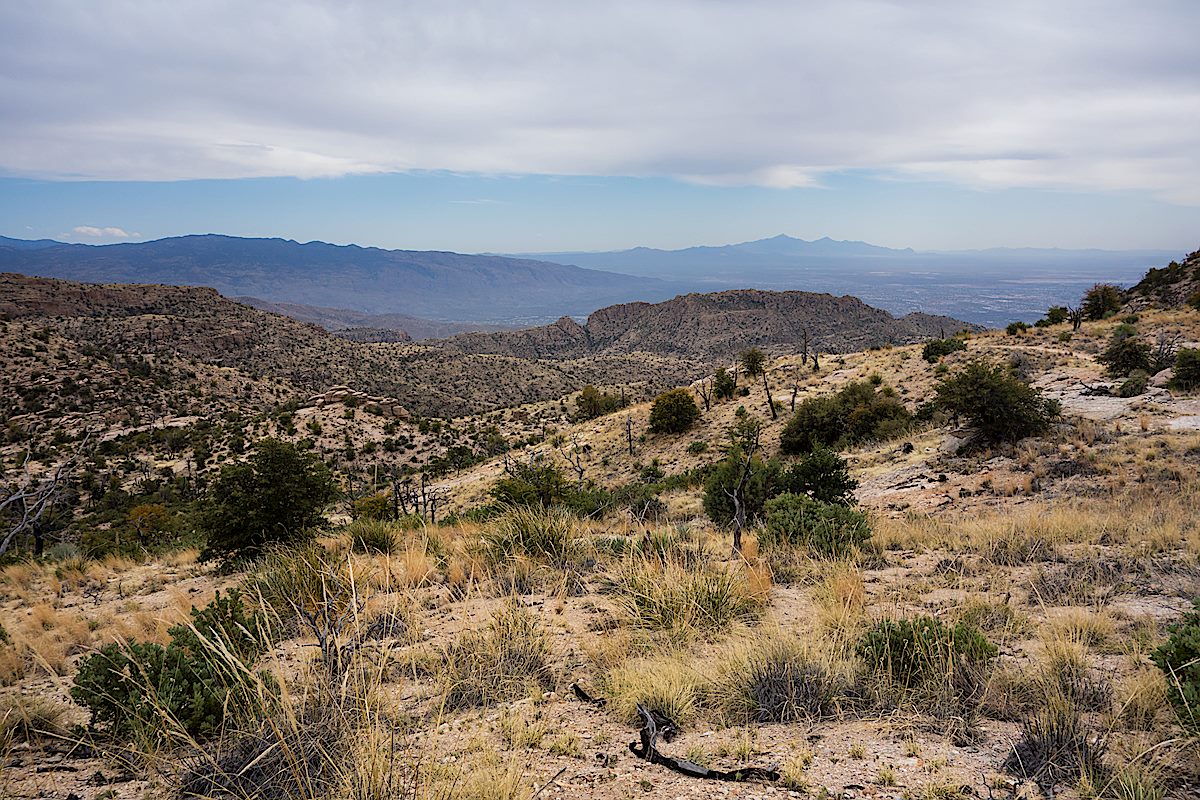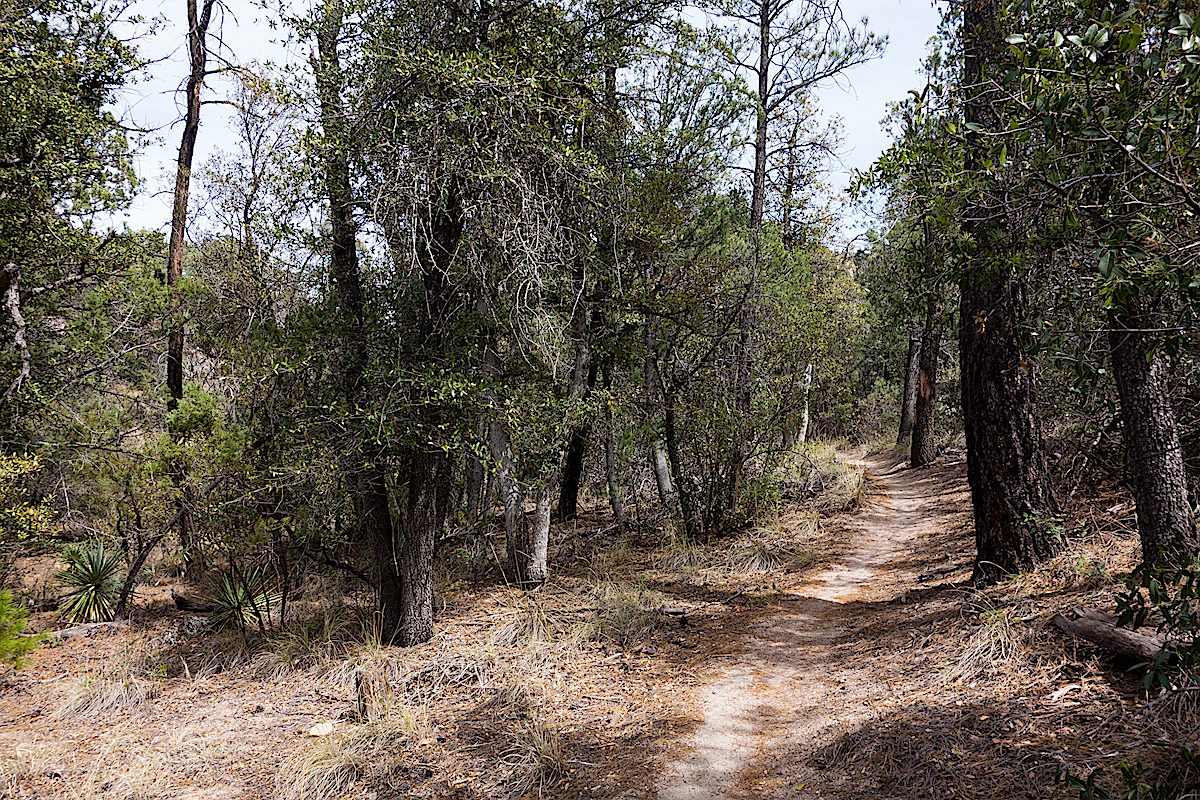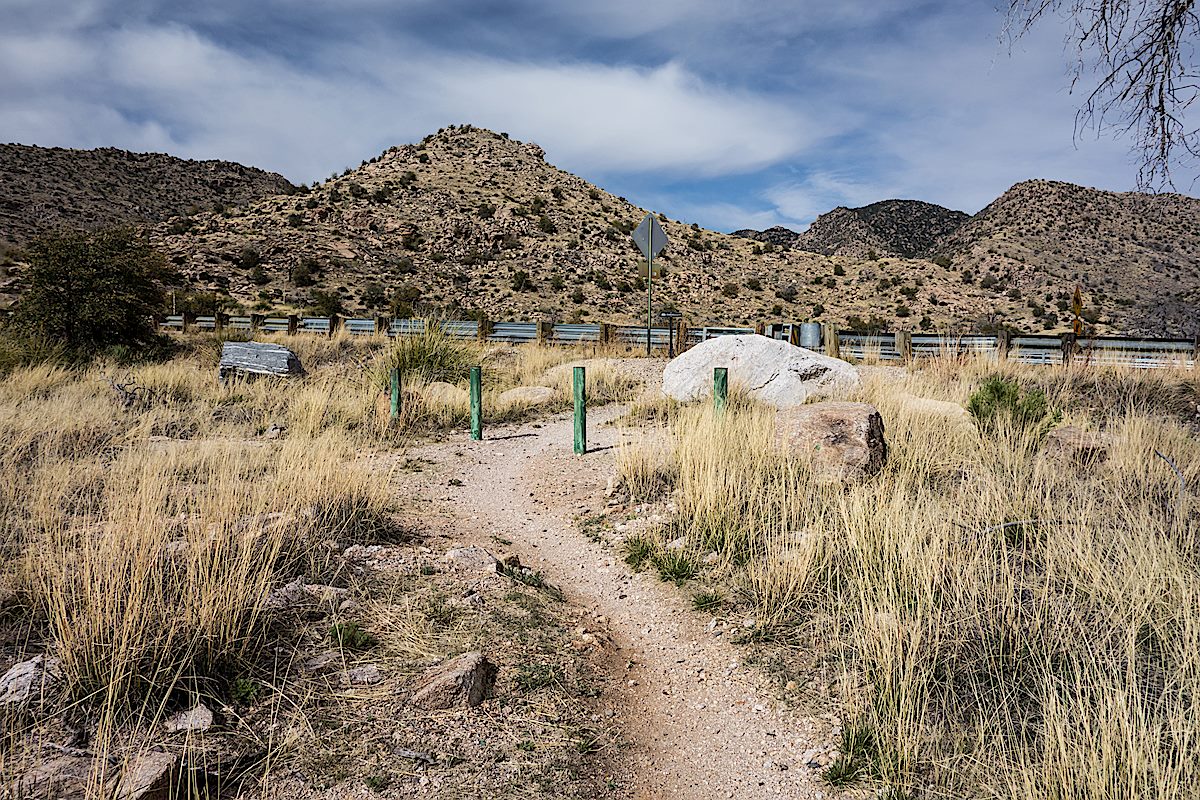 Update Notes
2017/8/15 – HikeLemmon posts added to Resources
2017/7/31 – Img Srcset update, fix two typos in picture captions
2017/4/28 – Broken links removed
2014/3/27 – improved the GPX and map notes, improved hiking notes, added pictures
2014/3/2 – Updated format and converted to WordPress