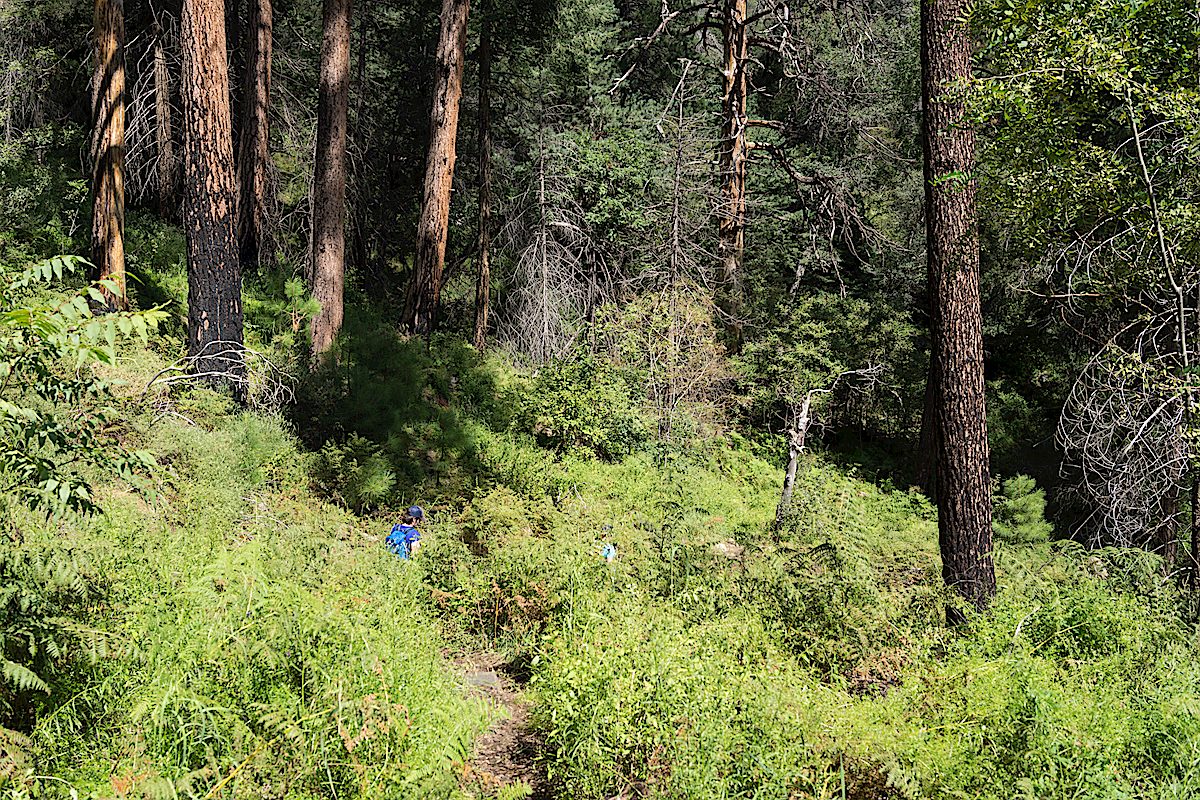 Overview
The Butterfly Trail #16 winds in and out of big trees and open sections as it makes it's way past Novio Falls, a side trail to the wreckage from a plane crash and eventually up to Mount Bigelow.
Hike Stats
Out and Back

10.8 miles

3,600'

Elevation Gain

3,600'

Elevation Loss
Highest Elevation:

8,500'

Lowest Elevation:

6,480'
Drive
36.4 miles

from Speedway and Campbell

1 hour and 10 minutes

from Speedway and Campbell
Vehicle Access: Paved Roads/Passenger Car (Mountain Road - be careful of weather conditions!)
Driving Directions
Driving Directions from the Speedway and Campbell intersection in Tucson - Upper Butterfly Trailhead:
Drive East on Speedway (5.0 miles)
Left on Wilmot and continue on Tanque Verde (4.3 miles)
Left on Catalina Highway (27 miles)
Signs mark the turn into the Butterfly Trailhead on the up-mountain side of the Highway.