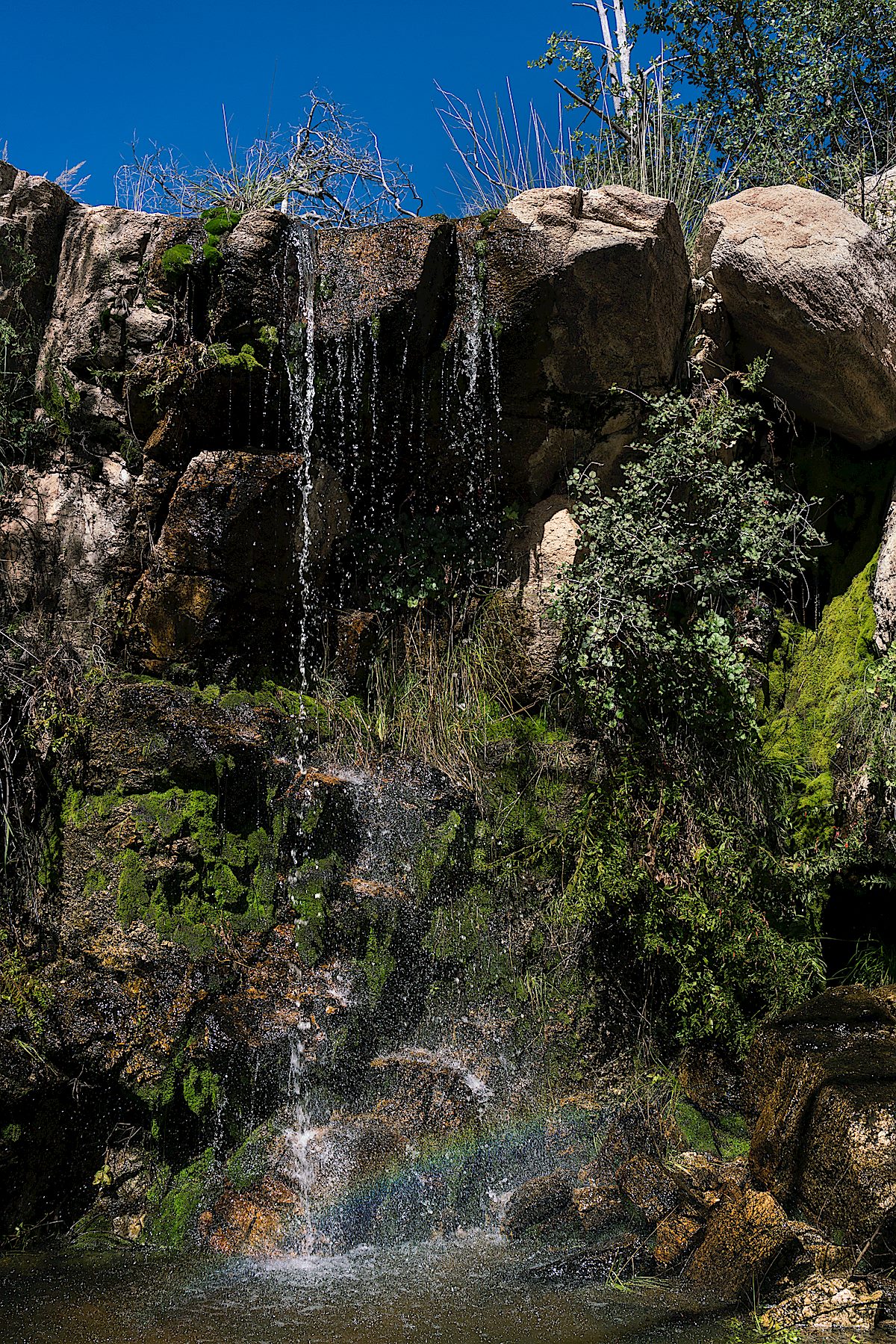 Overview
The route up the canyon to Bug Spring largely follows pipes that used to carry water down to the Prison Camp area – in places the route is fading and either difficult to find, or too grown over to be worth finding… But if you are willing to wander and explore this is a great area – the canyon is lovely, the area is lightly used and you will probably find water somewhere in the canyon!
Hike Stats
Out and Back

2.1 miles

450'

Elevation Gain

450'

Elevation Loss
Highest Elevation:

5,200'

Lowest Elevation:

4,850'
Details
Fee:

No

Dogs:

Yes

Bikes:

Yes

As far as I know this trail is no longer maintained and is best considered an off-trail adventure. Off-trail hiking in the Santa Catalina Mountains can be hazardous and challenging - make sure you understand the skills you need to stay safe, be cautious and know your limits!.
Drive
21.3 miles

from Speedway and Campbell

45 Minutes

from Speedway and Campbell
Vehicle Access: Most of the drive is Paved Roads/Passenger Car (Mountain Road - be careful of weather conditions!) - the drive to the end of the road parking area is on a dirt road that is generally in good condition and passenger car friendly.
Driving Directions
Driving Directions from the Speedway and Campbell intersection in Tucson - Gordon Hirabayashi Recreation Site:
Drive East on Speedway (5.0 miles)
Left on Wilmot and continue on Tanque Verde (4.3 miles)
Left on Catalina Highway (11.8 miles)
Signs mark the turn into the Gordon Hirabayashi Recreation Site on the down-mountain side of the Highway.
If the gate is closed: park in the paved upper parking or one of the dirt pullouts and walk to the parking area at the end of the dirt road (this will add to the total mileage of your hike). If the gate is open: drive the 0.3 miles to the parking area at the end of the dirt road. Restrooms are located just before the parking circle at the end of the road (the restrooms may be closed seasonally) – no water is available.