Overview
Driving Time and Distance from Tucson
1 hour and 30 minutes

from Speedway and Campbell

26.4 miles

from Speedway and Campbell
Vehicle Access:

A high clearance vehicle is needed for FR36 and recommended for Redington Road.
Fees and Services
Fee:

No

Restrooms:

No

Water:

No (While there is no ready-to-drink water at the trailhead 'The Lake' is nearby and could provide water if you treat/filter the water before drinking. (Water at The Lake is seasonal...))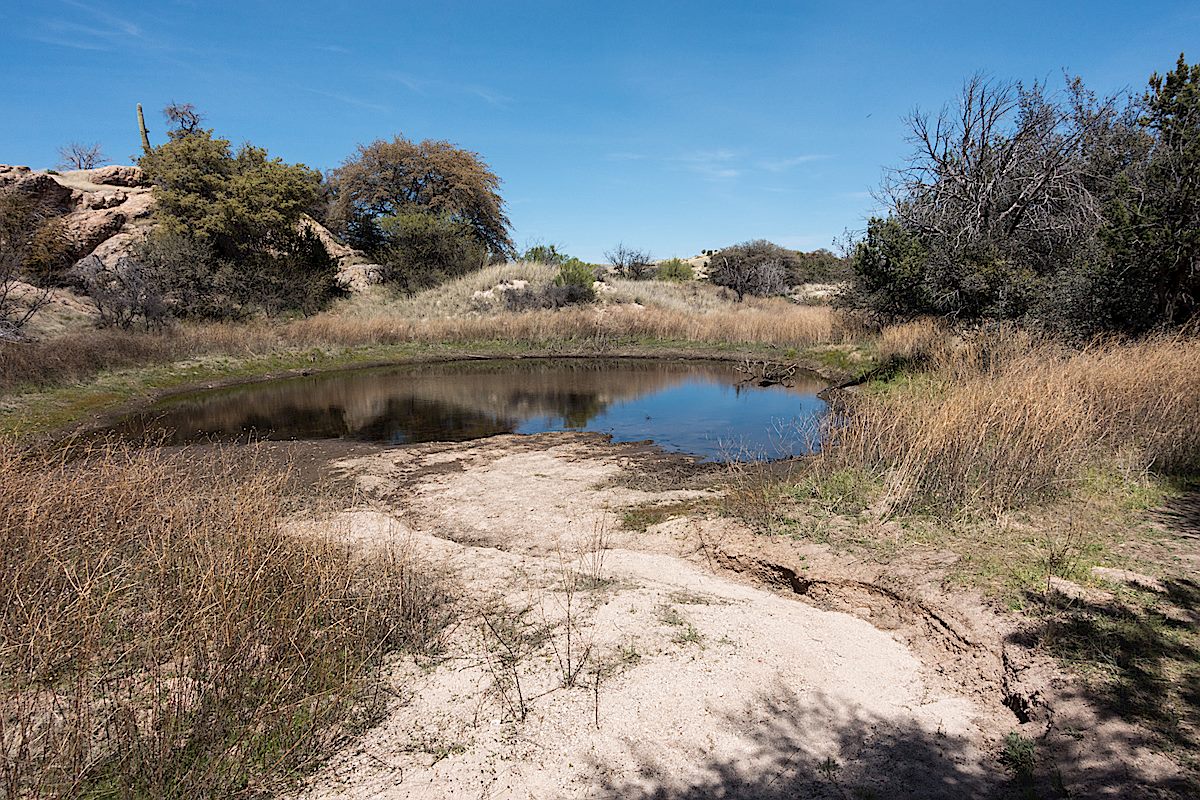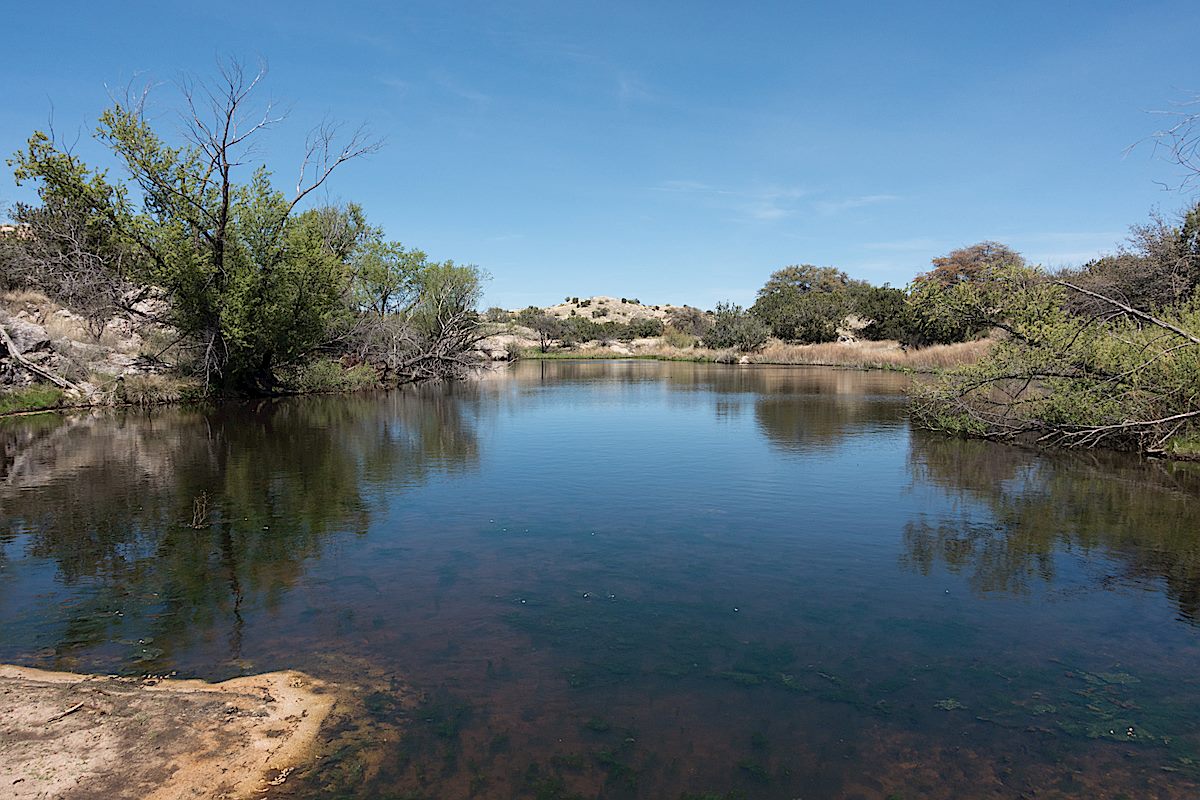 Left: Water near the trail signs west of FR36 - note there is a larger pool of water north of the trail. March 2017.
Right: 'The Lake' - located off the trail to the north this pool is larger than the one that forms near the trail signs. March 2017.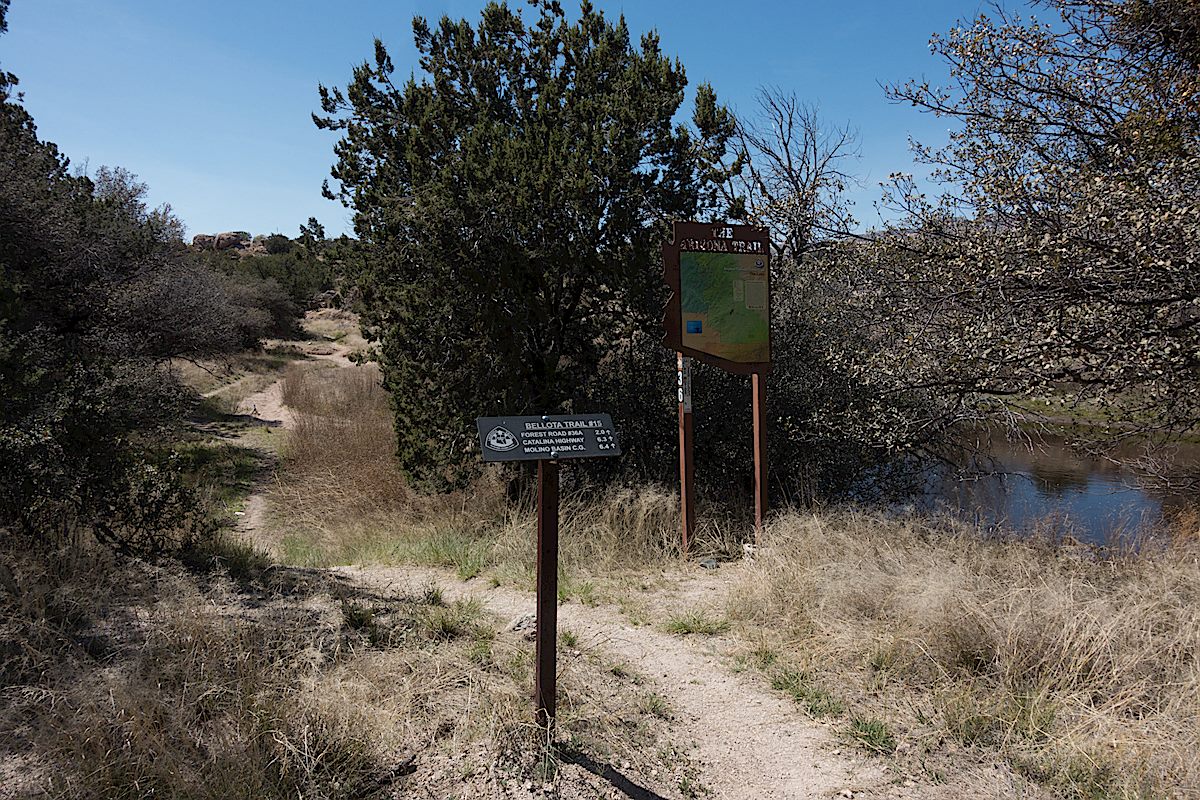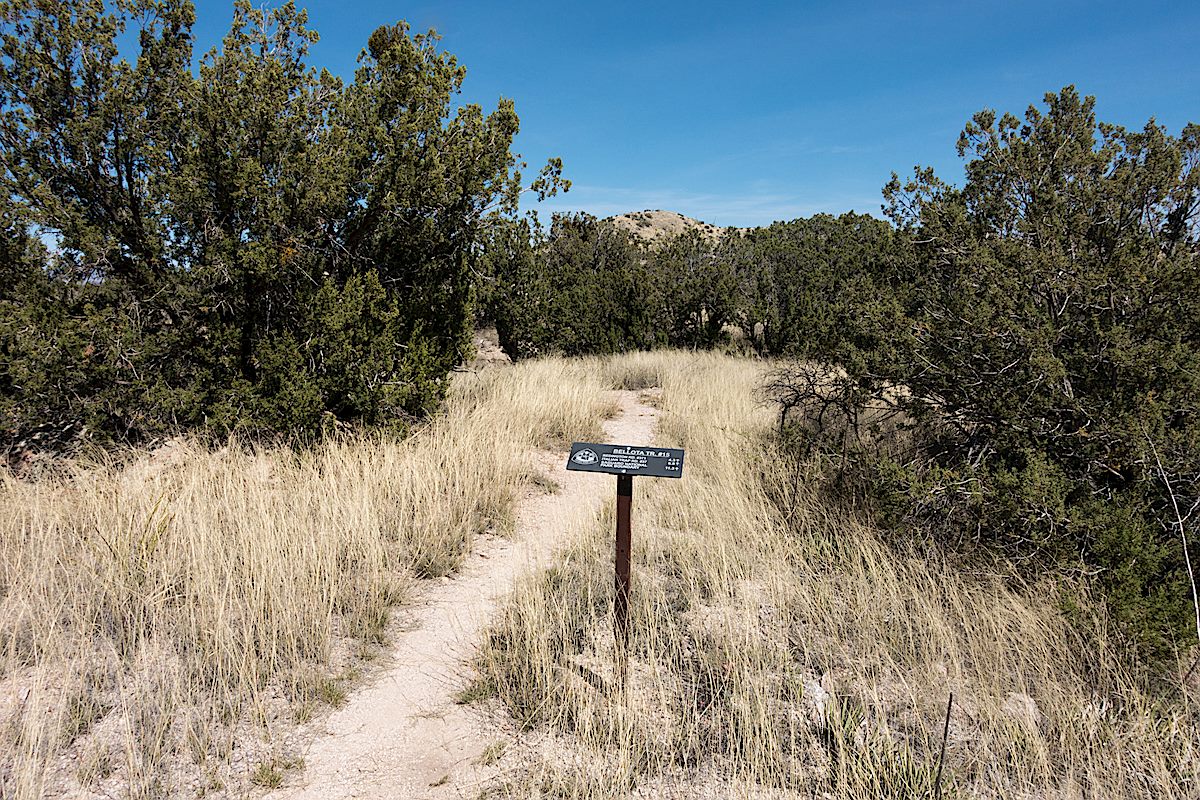 Left: Trailhead signs for The Lake - these are not visible from the road, they are located a short walk west along the trail. March 2017.
Right: The Bellota Trail leaving FR36 a short walk northeast along the road from the wash crossing where this page suggests parking. March 2017.
Resources
Driving Directions
Driving Directions from the Speedway and Campbell intersection in Tucson - The Lake Trailhead:
North on Campbell Avenue (1.0 mile)
Right on Grant Road (5.6 miles)
Left on Tanque Verde Road - Tanque Verde becomes Redington Road, after several miles the the pavement ends. Approximately 7 miles after the pavement ends FR36 leaves Redington Road on the left - this road is rougher and narrower than Redington Road (18.3 miles) (If you reach the Italian Spring Trailhead you have gone too far.)
Turn left onto FR36 (2.1 miles)
The trailhead is located at a wash crossing - the only markers visible from the road will be small Arizona Trail Signs on the left where the Bellota/AZ Trail come thru a fence and join FR36. Parking is not specifically marked but is easy to find. (if pass an Arizona Trail marker on your right you have gone too far - head back to the wash crossing).