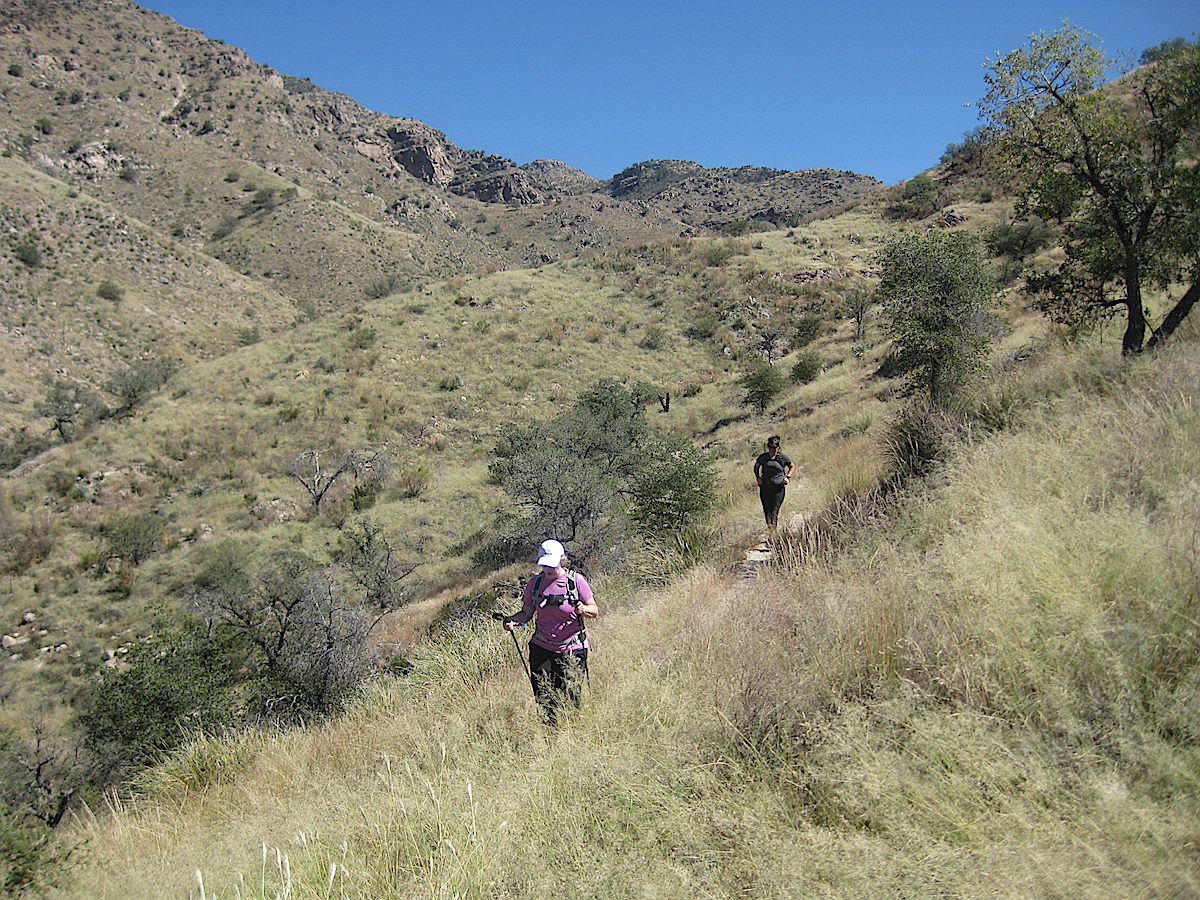 Overview
The East Fork Trail #24A is a lovely trail in the interior of the Santa Catalina Mountains that can be used to connect a number of trails and routes.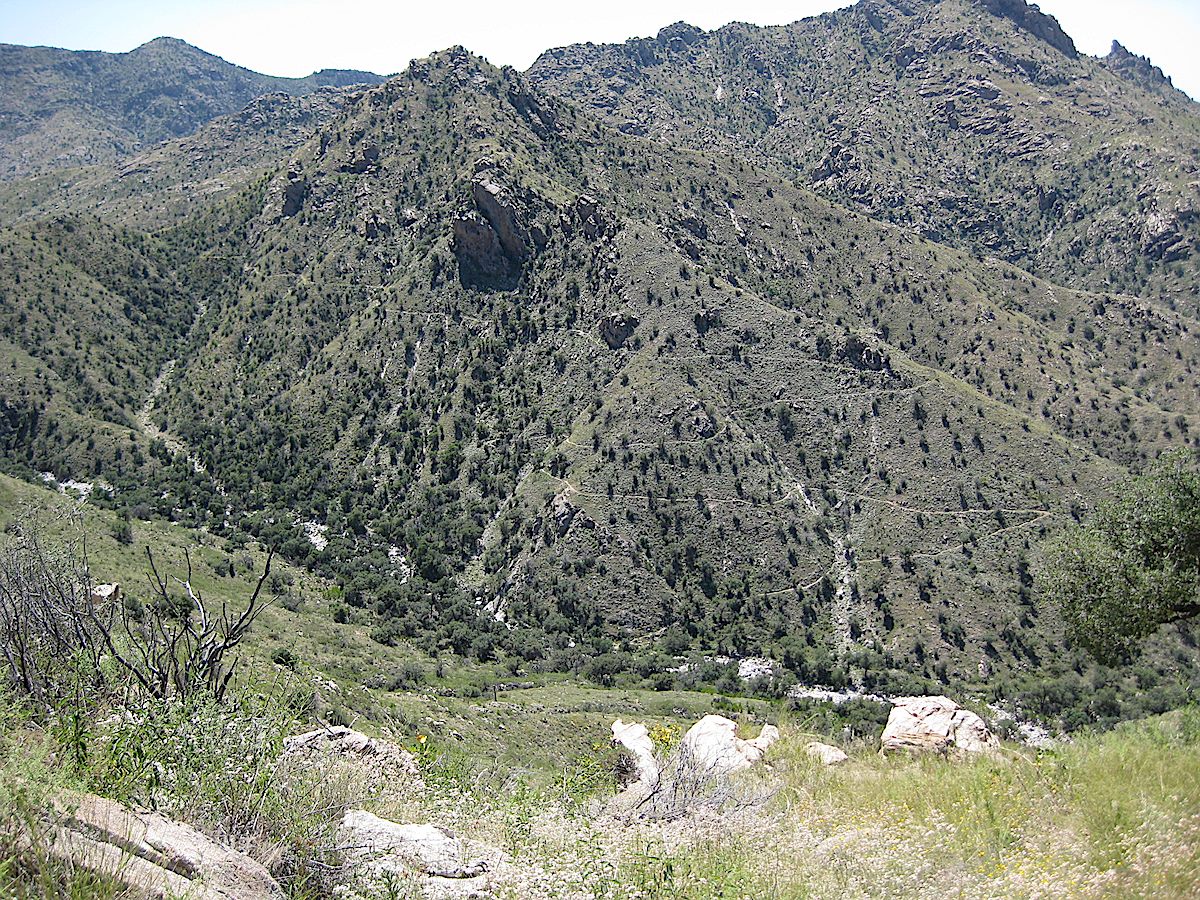 Trail Notes
This description starts from the eastern end of the trail where it connects to the Sycamore Reservoir Trail and the Bear Canyon Trail.
The mileages and elevations below are approximate (don't expect the values below to match your GPS exactly).
0.0 miles, 4600′: At it's eastern end the East Fork Trail connects with the Bear Canyon Trail and Sycamore Reservoir Trail at a signed junction.
1.0 miles, 4150′: Signed junction with the Palisade Trail – the East Fork continues along the south side of the canyon.
1.95, 3750′: Signed junction with the Box Camp Trail – the Box Camp Trail comes in from the north.
2.0 miles, 3700′: The western end of the East Fork Trail – signed junction with the Sabino Canyon Trail and West Fork Trail.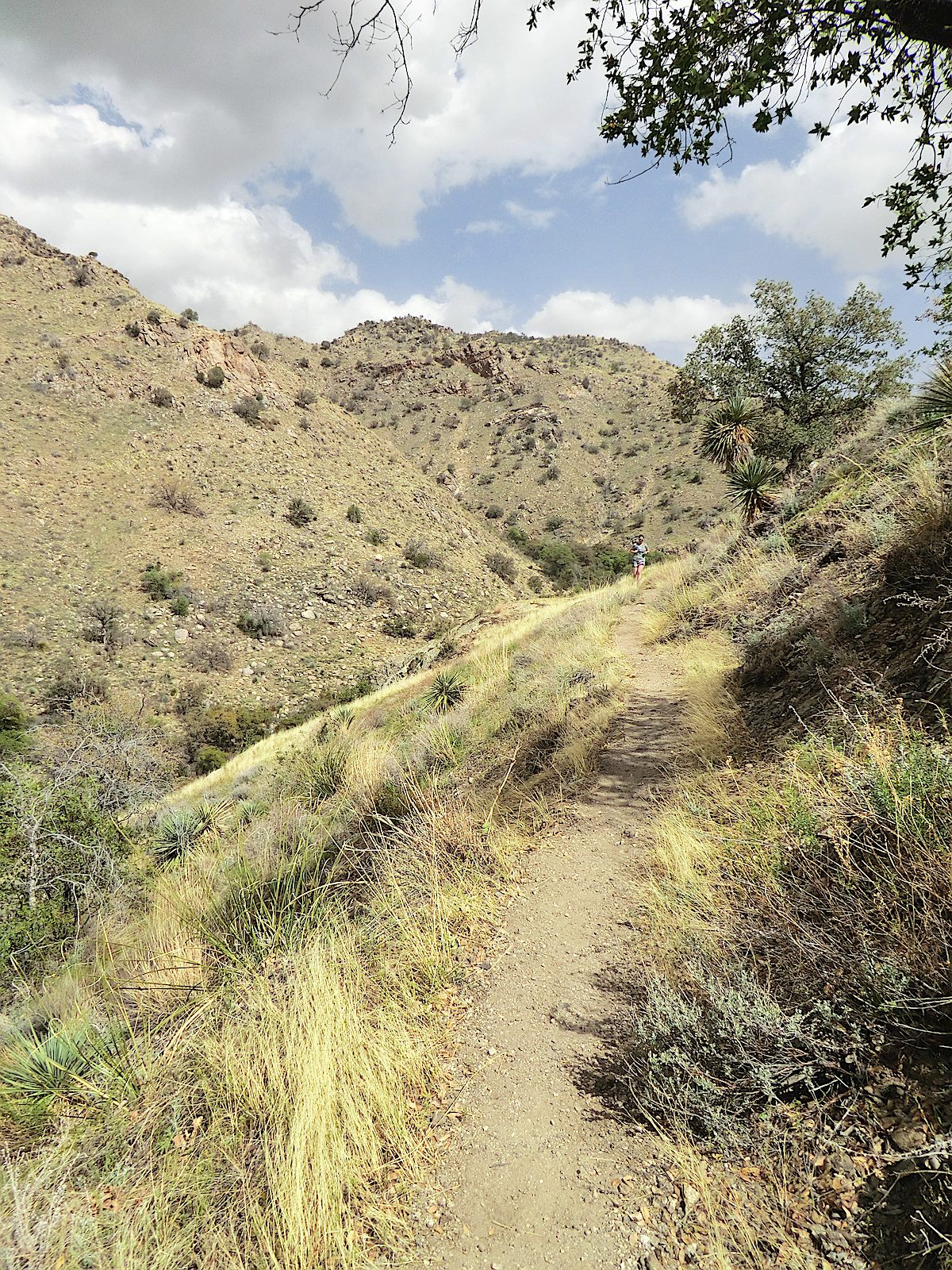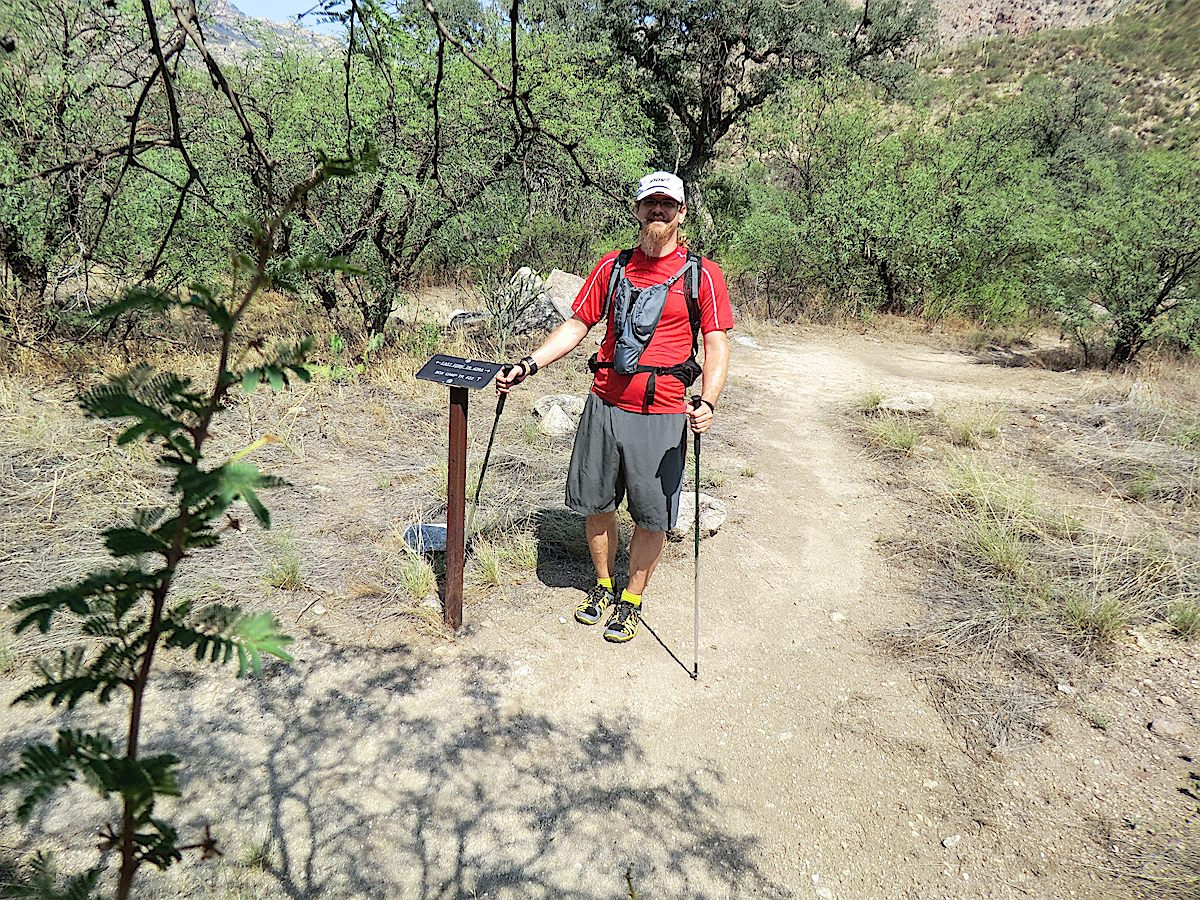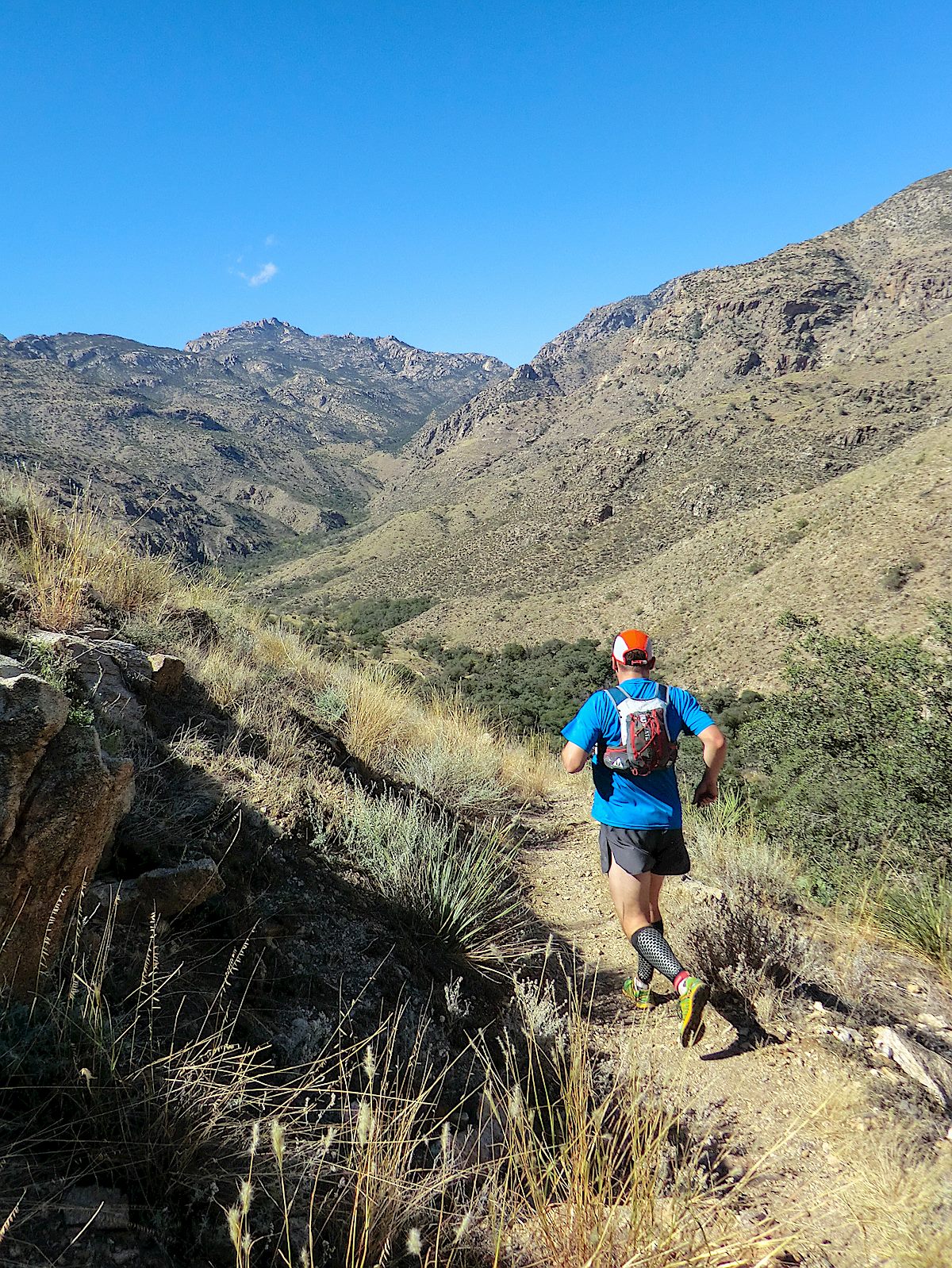 Pictures
2014 September Prison Camp to Sabino Canyon
Update Notes
2017/8/3 – Img Srcset update
2014/7/12 – Small Track Edits, Palisade and Box Camp junction waypoints, format update
2014/2/24 – Move to hikelemmon