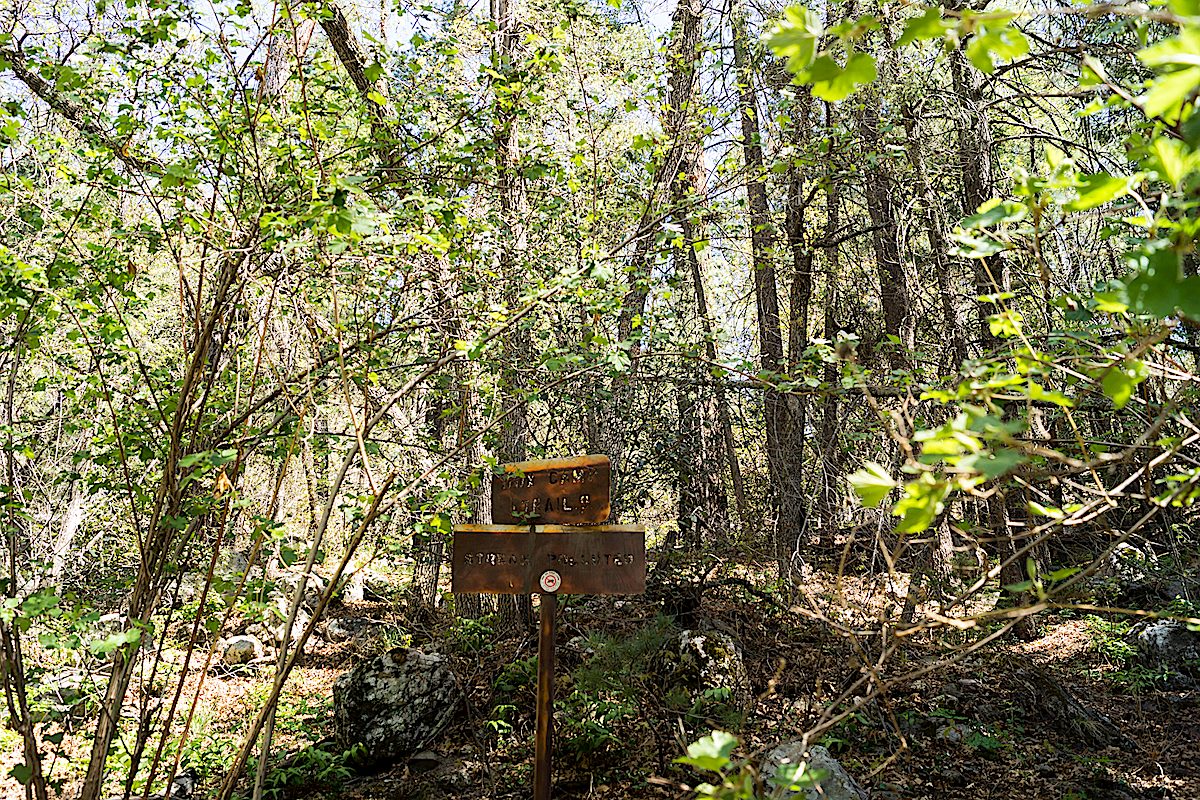 Overview
The water of Sabino Canyon is an attractive destination – if you study the current trail maps for the Santa Catalina Mountains you might think that the Box Spring Trail will provide easy access to an interesting part of Sabino Canyon… But the journey down to Sabino Canyon via the Box Spring Trail is currently an off-trail route! If you are up for an off-trail adventure this route will almost certainly reward you with solitude along a lovely stretch of Sabino Canyon.
Hike Stats
Out and Back

5.5 miles

2,600'

Elevation Gain

2,600'

Elevation Loss
Highest Elevation:

8,100'

Lowest Elevation:

6,600'
Details
Fee:

No

Dogs:

Yes

Bikes: No (Pusch Ridge Wilderness)
The Box Spring Trail no longer exists as it is shown on many maps - most of this hike is an off-trail route! Off-trail hiking in the Santa Catalina Mountains can be hazardous and challenging - make sure you understand the skills you need to stay safe, be cautious and know your limits!
Drive
35.3 miles

from Speedway and Campbell

1 hour and 10 minutes

from Speedway and Campbell
Vehicle Access: Paved Roads/Passenger Car (Mountain Road - be careful of weather conditions!)
Driving Directions
Driving Directions from the Speedway and Campbell intersection in Tucson - Box Camp Trailhead:
Drive East on Speedway (5.0 miles)
Left on Wilmot and continue on Tanque Verde (4.3 miles)
Left on Catalina Highway (26 miles)
Signs for the trailhead will help you find this trailhead on the down-mountain side of the Highway.