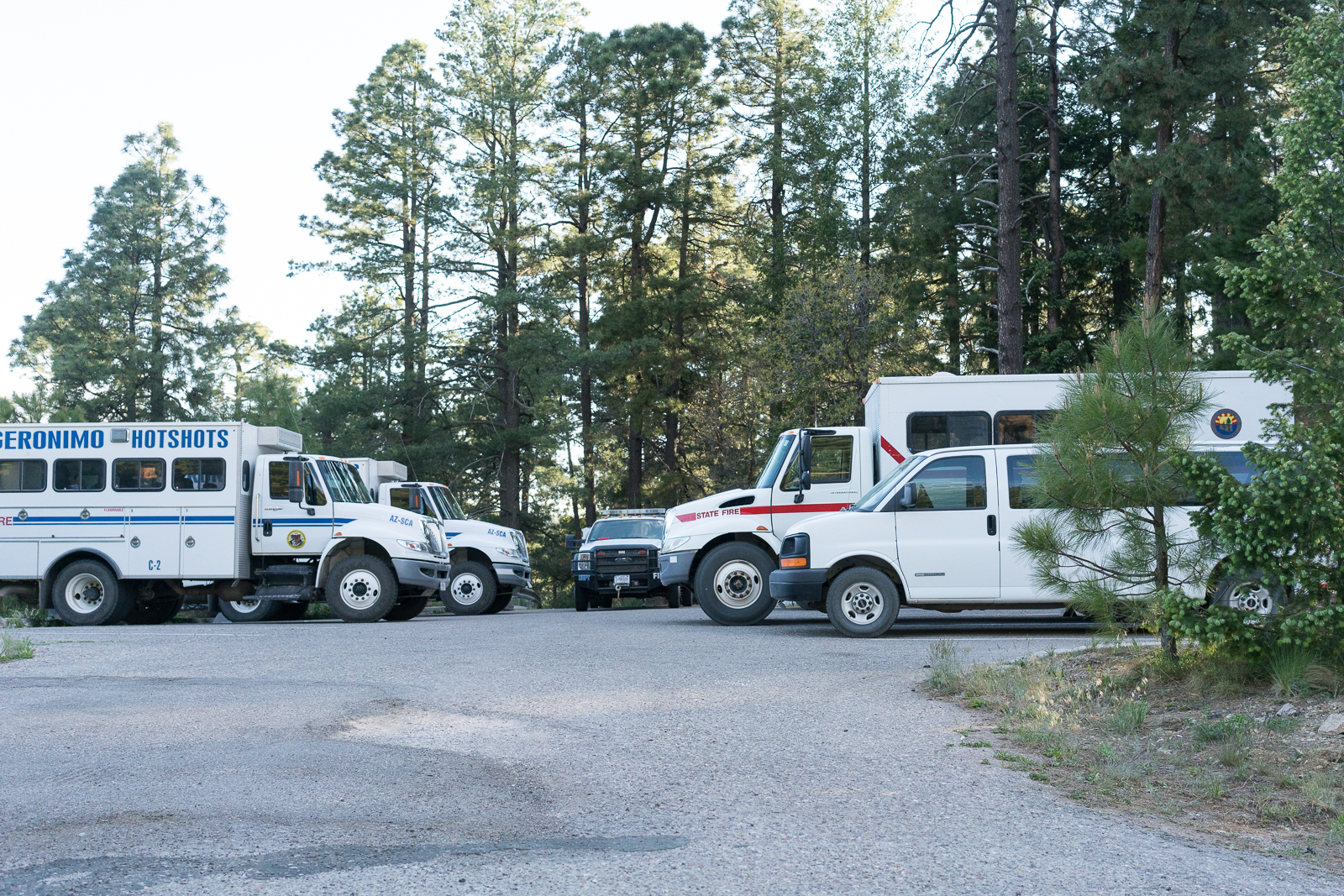 Update 5/17/2016: What looks like the end of the Montrose Fire – from InciWeb:
No smoke has not been observed over the Montrose Fire for two days. Fire managers will continue monitoring the fire area over the next several weeks.
This will be the last update for the Montrose Fire unless circumstances change.
Update 5/15/2016, 4:30PM: The Montrose Fire continues to be listed as 80% contained, from a recent update:
The Montrose Fire, first discovered May 12, on the Coronado National Forest Catalina District, remains 80% contained. It is located near Box Spring 3 miles northwest of Rose Canyon Lake. One hotshot crew remains on the incident. With high winds in the Santa Catalina Mountains, their diligence is intended to prevent the fire from again becoming active. No smoke has been detected today. The crew will spend the remainder of the day and this evening monitoring the fire to ensure the perimeter is secure.

Rose Canyon Lake has been reopened for recreationists. Rose Canyon Campground is also open.
5/14/2016:
The Montrose Fire started on 5/12/2016 and, unlike the Finger Rock Fire in 2015 that was allowed to burn, there was a very prompt effort to suppress the fire – undoubtedly due to it's proximity to homes and infrastructure on the mountain.