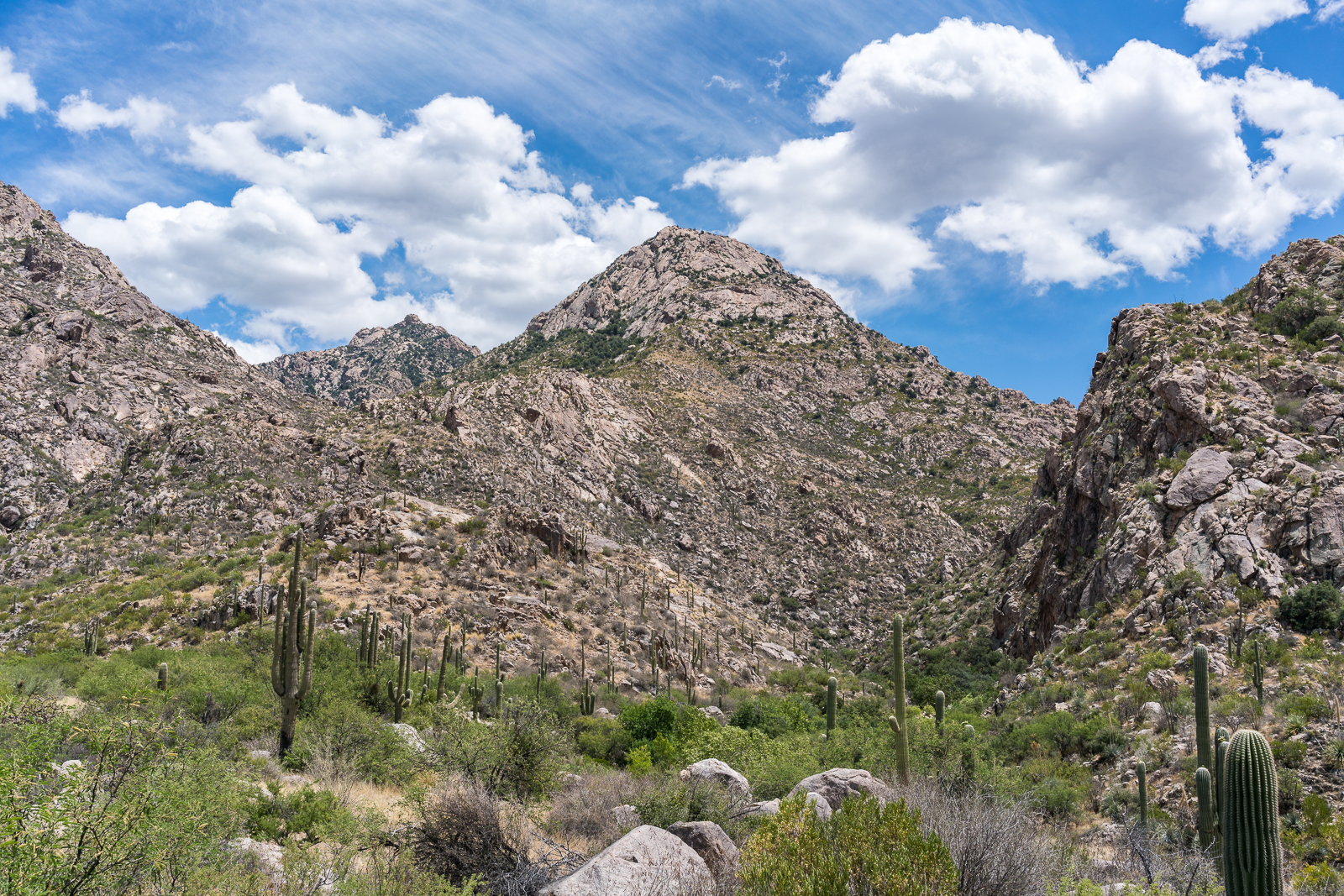 With the Bighorn Sheep Closure over for the year we took advantage of a not-too-hot day to wander out of Catalina State Park and into Romero Canyon, just inside the Pusch Ridge Wilderness. Romero Canyon was completely dry in some places while other spots had trickling flow and pools of water.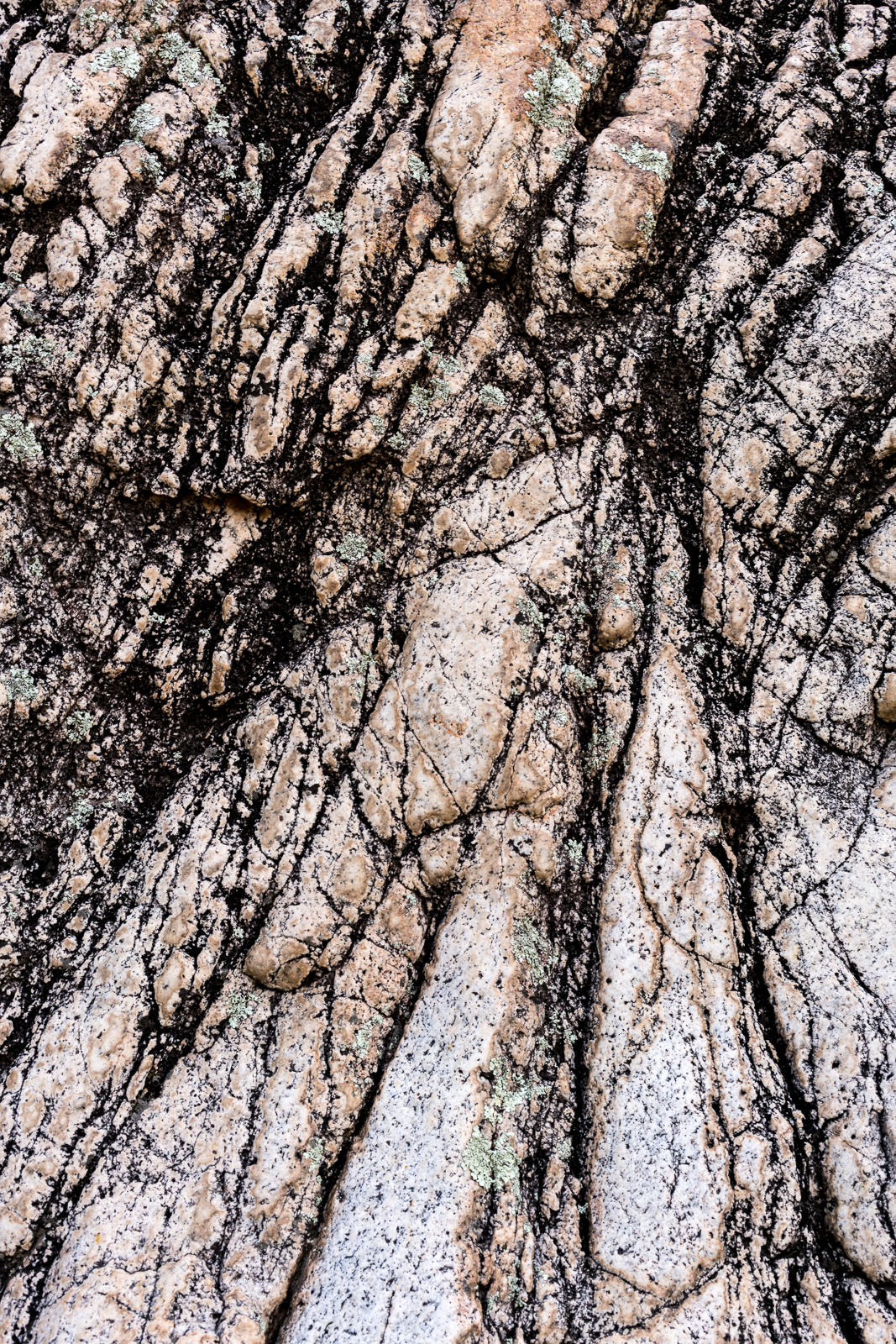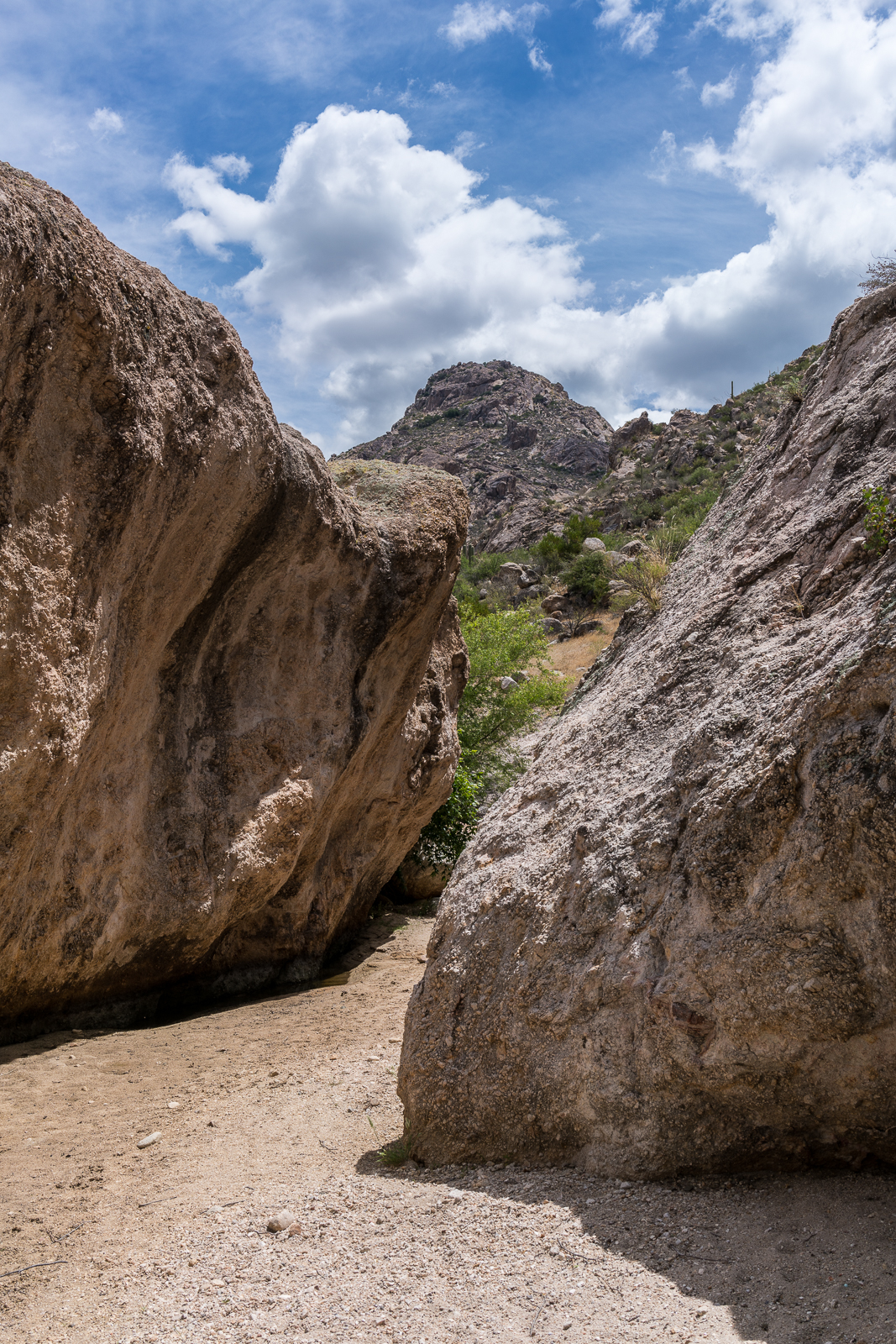 Near the mouth of Romero Canyon there is an brief, but fascinating, section of canyon where canyon walls of an unusual rock close in tightly. This section of canyon is just below the prominent green colored Breccia Hill and the rock is mentioned in A Guide to the Geology of Catalina State Park and the Western Santa Catalina Mountains (p. 29):
Tremendous friction is generated as fault surfaces slide together. This grinding action produced a zone of powdered rock (fault gouge) and highly broken rock (fault breccia) that can be observed here at Breccia Hill and at other locations where the Cañada del Oro has exposed the fault surface … Movement on the Pirate Fault is thought to have occurred six to twelve million years ago. This demonstrates how an ancient geologic structure, in this case a fault, can control modern landscapes.