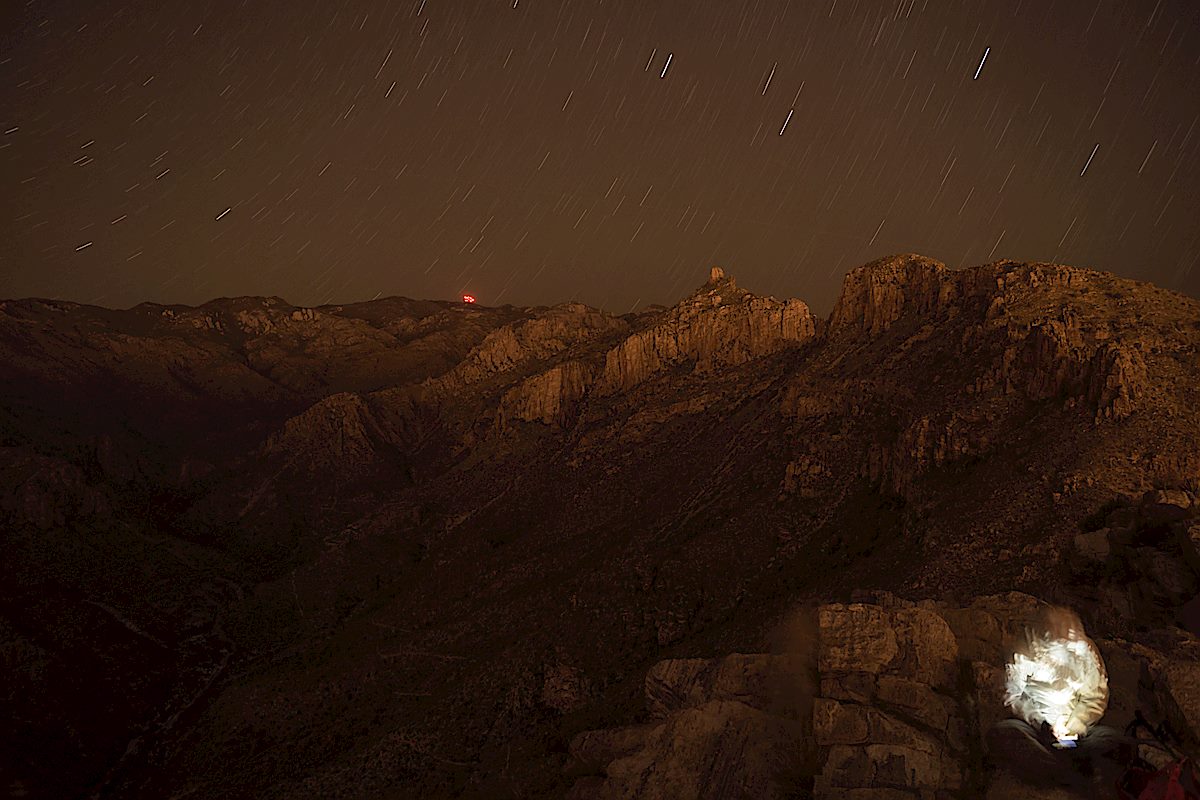 Overview
The Blackett's Ridge trail takes you to an incredible position on the ridge between Sabino Canyon and Bear Canyon with views of both canyons, Mount Bigelow, Saddleback, Thimble Peak and more! But this trail is certainly more than a casual stroll – starting from the popular Sabino Canyon Visitor Center this hike has 1700′ of elevation gain/loss in just under 6 miles of hiking! Enough to make this a slow 6 miles for most hikers…
Hike Stats
Out and Back

5.9 miles

1,700'

Elevation Gain

1,700'

Elevation Loss
Highest Elevation:

4,300'

Lowest Elevation:

2,650'
Drive
11.3 miles

from Speedway and Campbell

25 Minutes

from Speedway and Campbell
Vehicle Access: Paved Roads/Passenger Car
Driving Directions
Google Maps Directions from the Speedway and Campbell intersection in Tucson to Sabino Canyon Visitor Center.
Quick version:
East on Speedway (3.0 miles)
Left onto Swan (5.0 miles)
Right onto Sunrise (4.1 miles)
Left onto Sabino Canyon Road - the Sabino Canyon Visitor Center is just after the turn on the right. This is a busy area and on popular days the parking area can be completely full (if the parking lot is full it can be tempting to park on the wide shoulder of Sabino Canyon Road north of the parking lot - but that area is signed as 'No Parking' and the Pima Country Sheriff's Department does occasionally ticket cars parked along Sabino Canyon Road).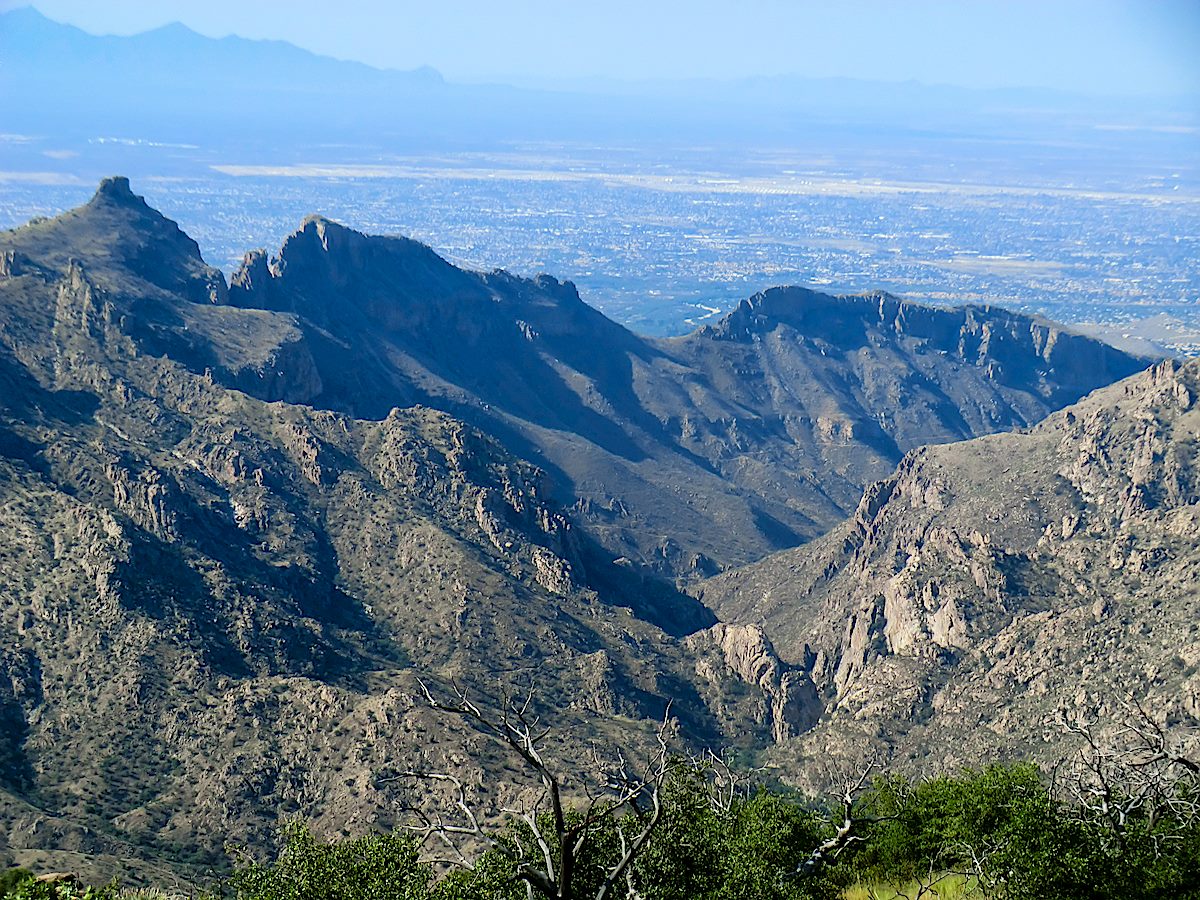 Trail Notes
The mileages and elevations below are approximate (don't expect the values below to match your GPS exactly).
Park at the Sabino Canyon Visitor Center
On the east side of the parking lot there is a small walled area that marks the start of the hike – take the obvious/wide dirt path east from this spot – some trail signs will help you along the way.
When you reach the paved road take a right (note that you can use trails that parallel the road, but I prefer just using the road…)
At the first paved intersection take a right (just before a set of bathrooms), this will take you over a bridge.
At the next junction go across the road onto a trail
You will quickly reach a trail junction – take a left onto the Phoneline Trail (a right will take you onto the Bear Canyon Trail towards Seven Falls).
After about .5 miles the Blackett's Ridge Trail splits off to the right/east from the Phoneline Trail
From here follow the trail to the top!
If it is your first time know that the trail is quite a workout after you turn off of the Phonline Trail – and that the first several times (at least) you think you see the 'top' it is not really the top!
The name Blackett's Ridge has been in use since the late 1930s when Don Everett, an English and Latin Teacher at the Southern Arizona School for Boys, named the route for student Hill Blackett, Jr. – but the name does not appear on the USGS maps for the area. (Don Everett is also responsible for naming at least one other well know landmark in the Santa Catalina Mountain – 'Hutch's Pool', which is also named for a student.)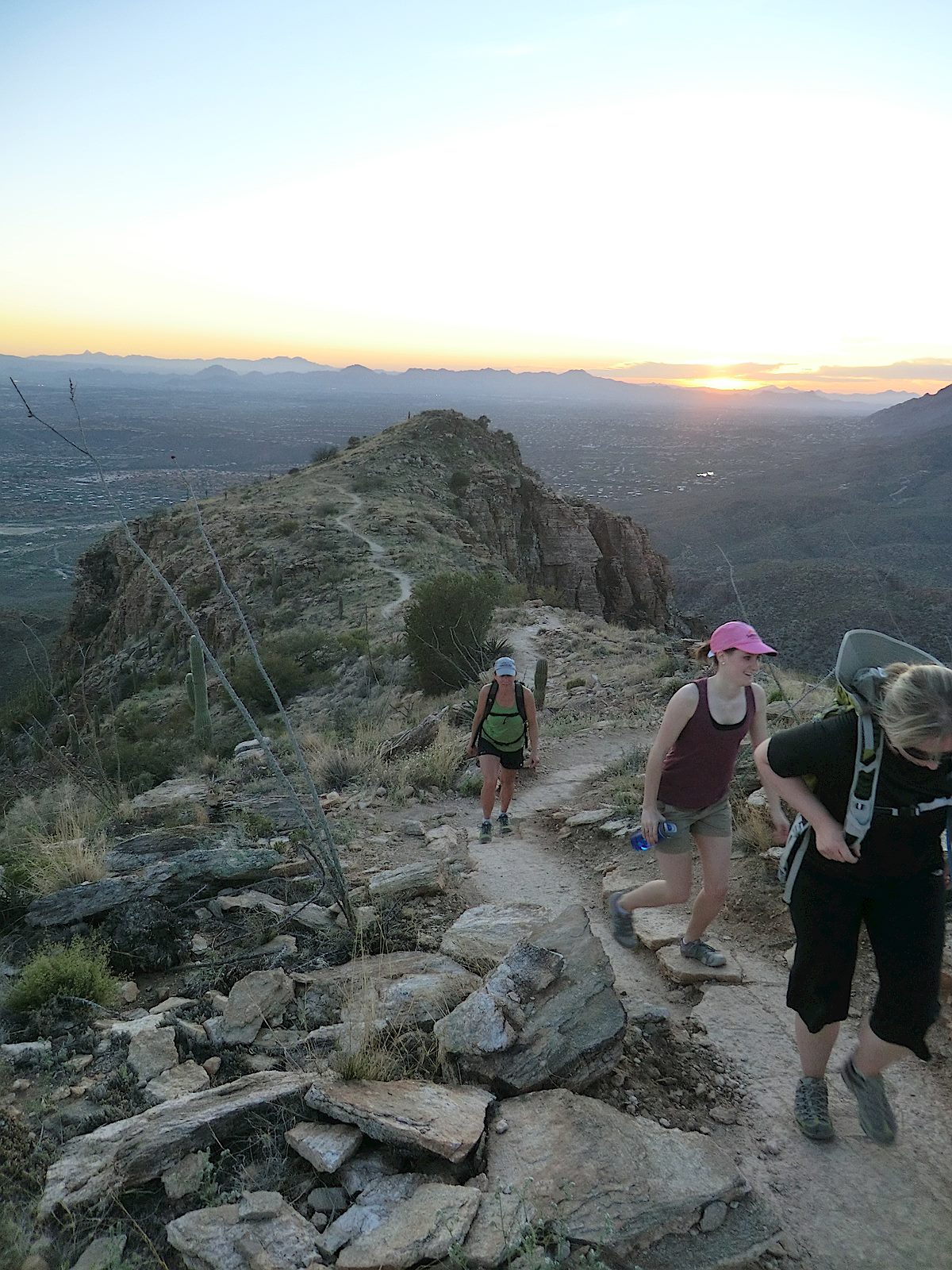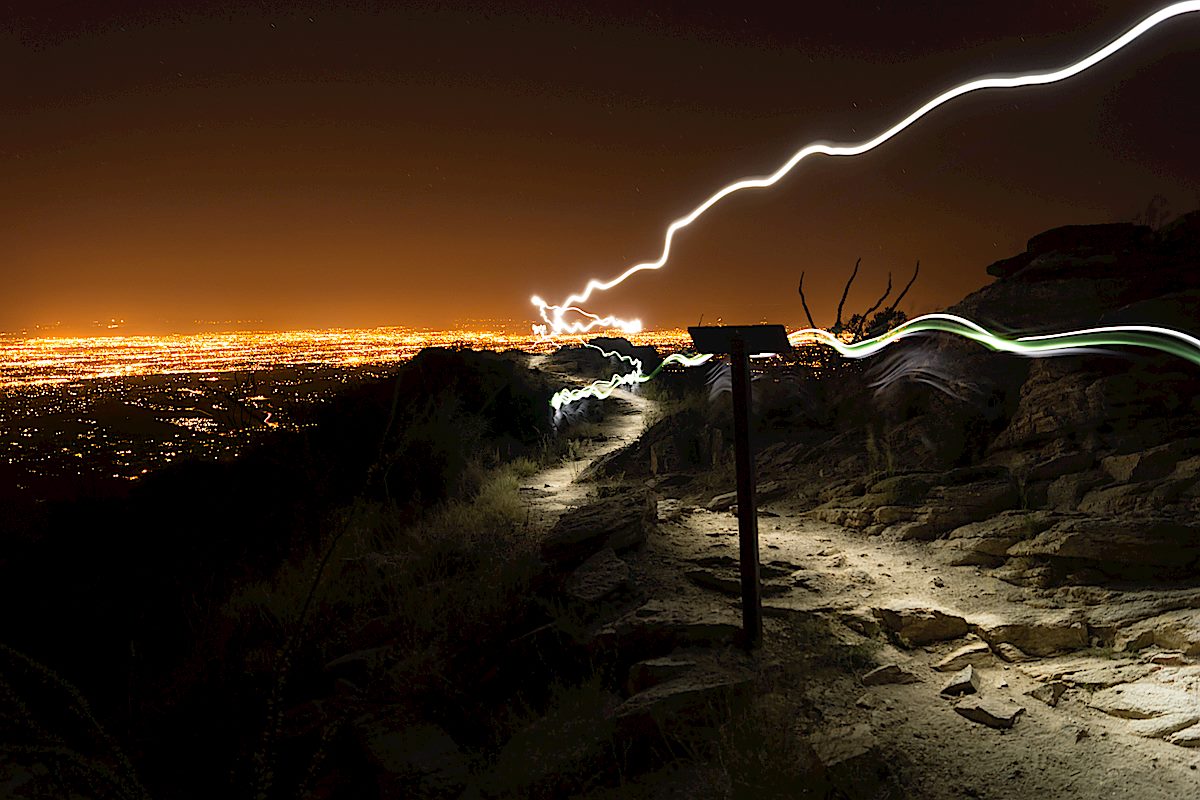 Pictures
2014 March Blackett's Ridge for the Last Full Moon of Winter
2013 September Midnight on Blacketts Ridge
2012 March Blackett's Ridge
Update Notes
2017/8/14 – Add HikeLemmon posts to Resources
2017/7/31 – Img Srcset Update
2014/7/27 – Format update
2013/3/24 – Added picture set, resources and pictures format changed to list
2014/3/8 – Added elevation profile
2014/3/1 – Changes for move to WordPress
2014/2/22 – Added dates to the pictures, updated the directions format, added restrictions and cautions.
2013/11/24 – Format work (Overview) and history/name info