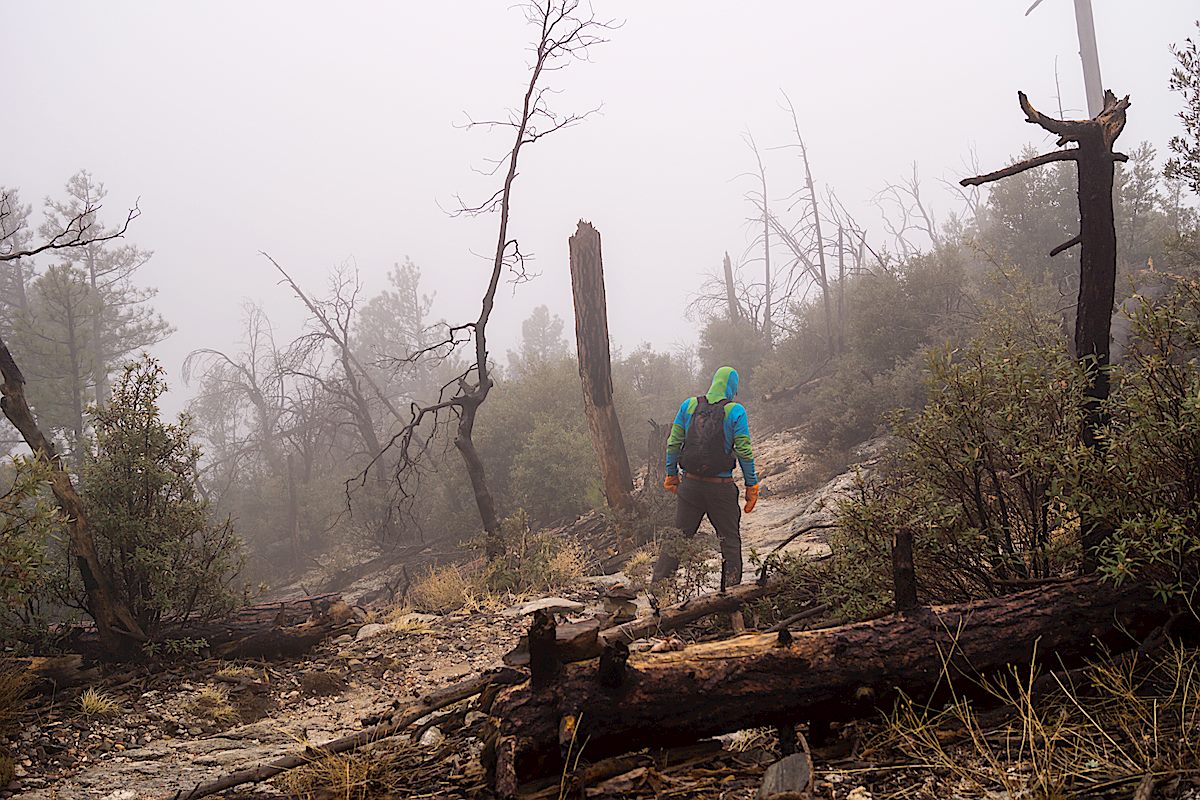 Storm. February 2014.
Hike Stats
Hike Type:

Out and Back

Hiking Distance:

2.6 miles

Elevation Gain:

500'

Elevation Loss:

500'

Highest Elevation:

7,800'

Lowest Elevation:

7,450'
Location
Drive
Driving Distance from Speedway Campbell:

36.5 miles

Driving Time from Speedway Campbell:

1 hour and 10 minutes

Vehicle Access: Paved Roads/Passenger Car (Mountain Road - be careful of weather conditions!)
Details
Fee:

No

Dogs:

Yes

Bikes:

Yes
Driving Directions
Google Maps Directions from the Speedway and Campbell intersection in Tucson to Sunset Trailhead.
Quick version:
Drive East on Speedway (5.0 miles)
Left on Wilmot and continue on Tanque Verde (4.3 miles)
Left on Catalina Highway (27.1 miles)
Signs will help you find this trailhead on the down-mountain side of the Highway.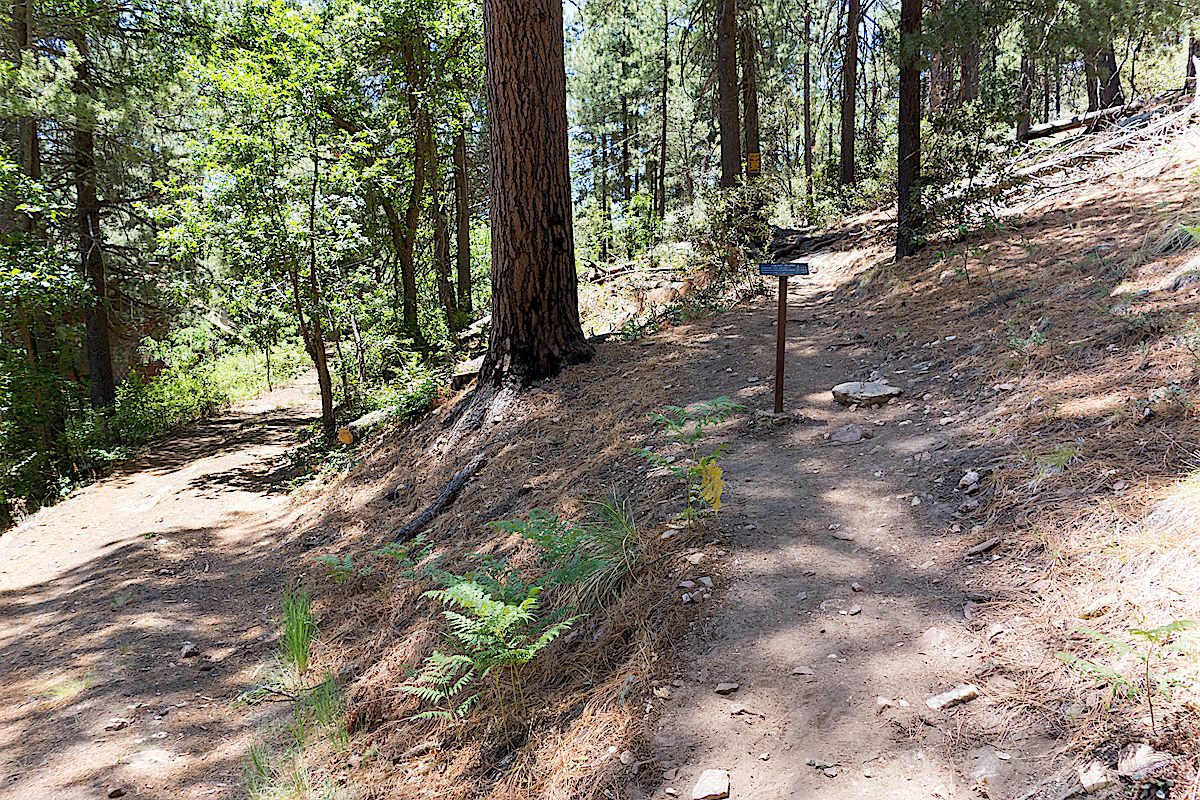 The start of the Sunset Trail. June 2014.
Trail Notes
The mileages and elevations below are approximate (don't expect the values below to match your GPS exactly).
0.0 miles, 7750′: Start from the Sunset Trailhead [Waypoint TH SS]
From the trailhead take the lower road (to the left) – there is usually a trail sign here to help you start on the correct road. If you cross a gate or head immediately uphill you have taken the wrong road… The road soon becomes dirt.
At the first intersection/parking area stay right/on the 'main' road.
0.25 miles, 7800′: At a junction take road 8A to the left.  [Waypoint J 8A 8B]
0.35 miles, 7750′: At a signed junction the trail leaves the dirt road to the right. [Waypoint J FR8A SS]
1.0 miles, 7500′: The trail makes a sharp turn as it crosses a drainage – be careful not to follow the unofficial trail up the drainage. [Waypoint SS01]
The trail soon enters Sabino Canyon, in places it can be difficult to discern the 'official' trail but all the possibilities stay in or near the canyon bottom.
1.3 miles, 7450′: The trail ends at the south end of the Marshall Gulch Trailhead. The Aspen Trail and Marshall Gulch Trail both leave from this trailhead. [Waypoint MG TH]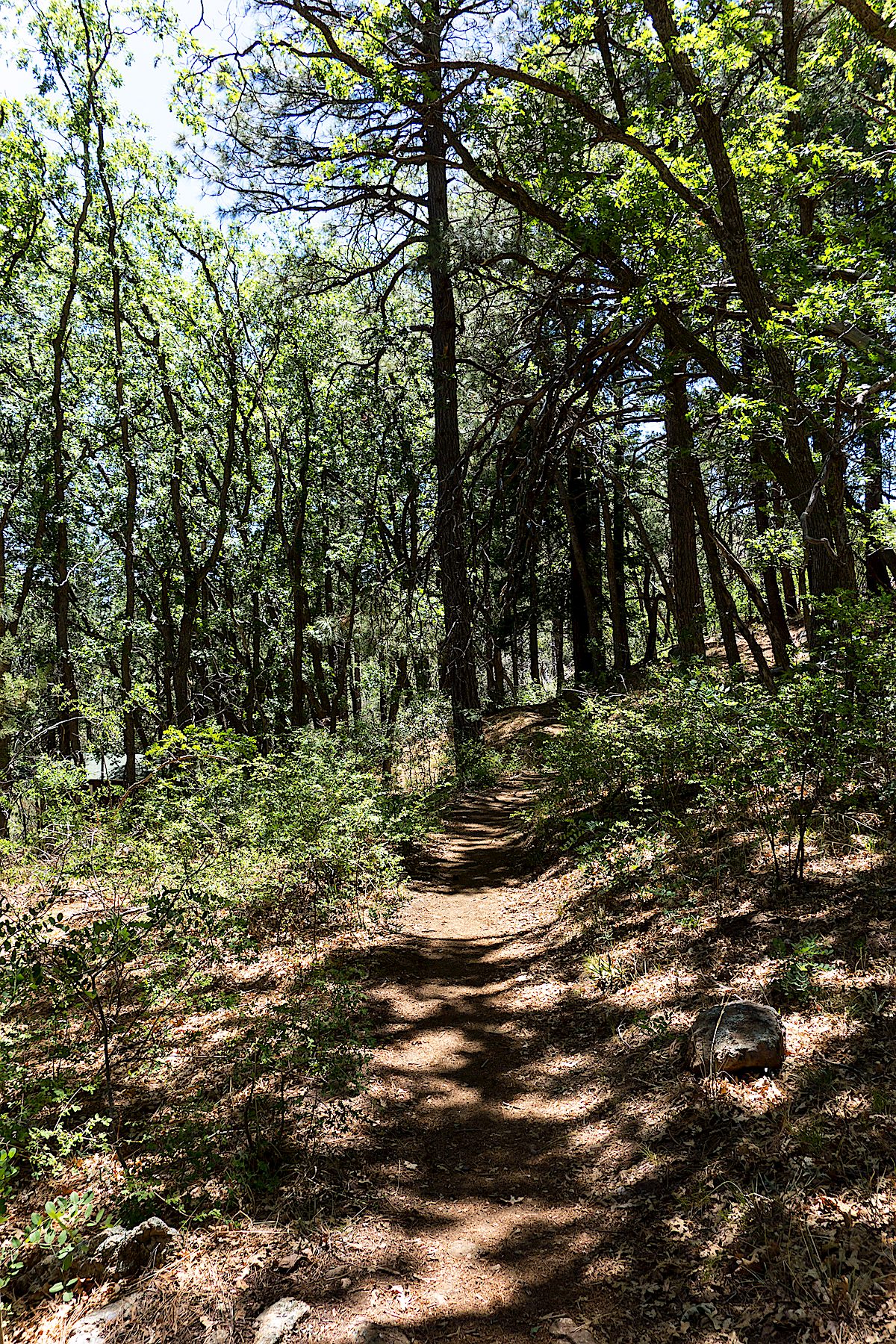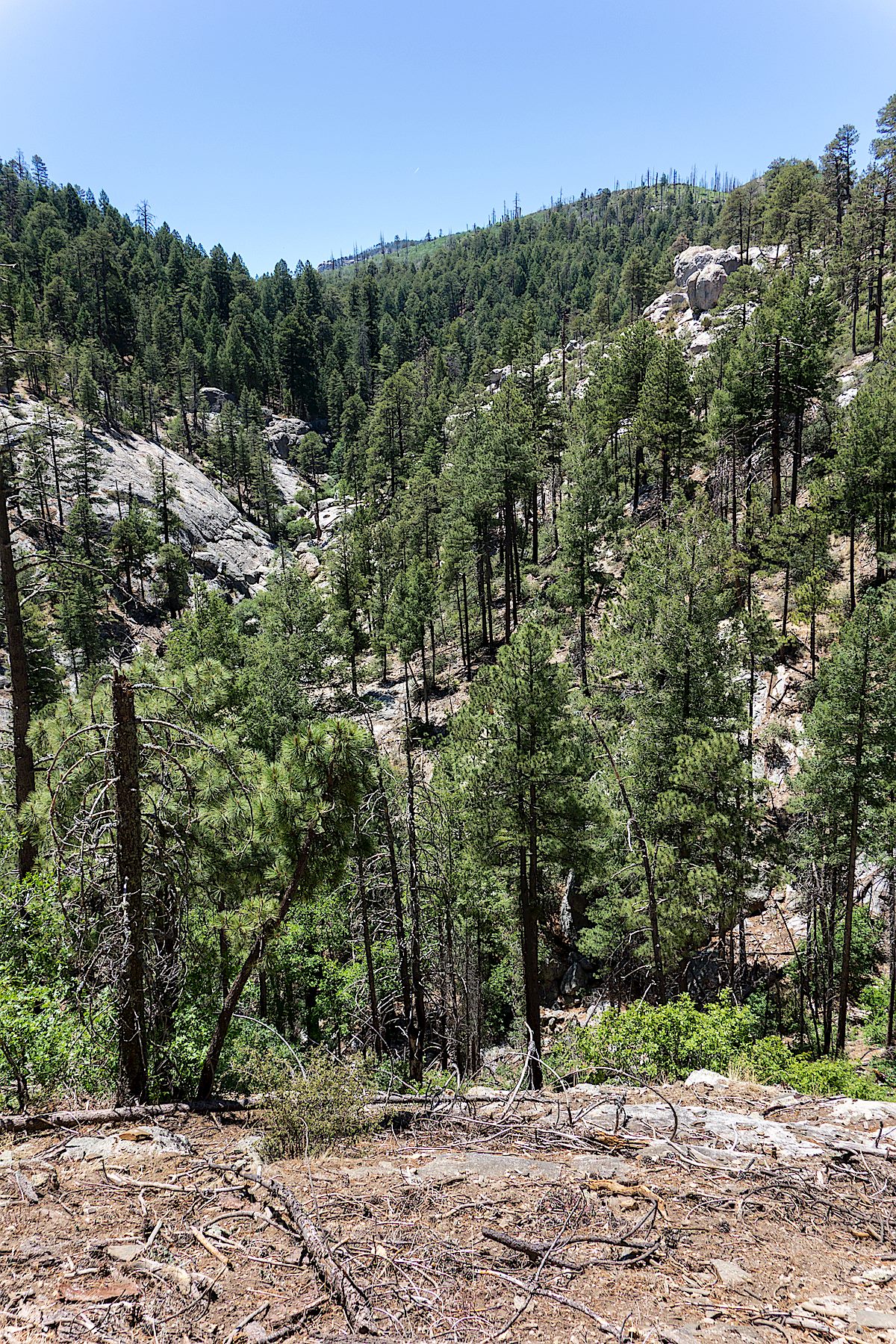 Left: Trees and shade near the start of the Sunset Trail. June 2014.
Right: Looking up Sabino Canyon towards Marshall Gulch. June 2014.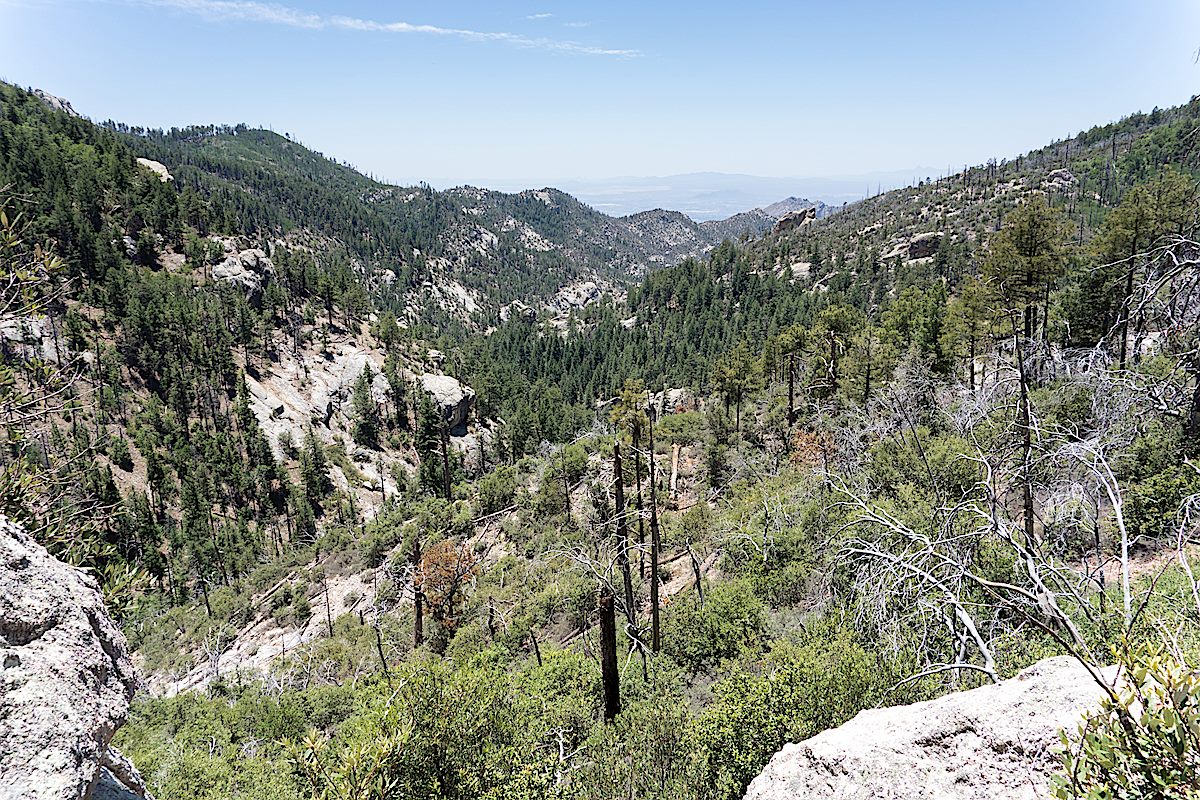 Looking down Sabino Canyon from the Sunset Trail. June 2014.
Pictures
2014 June Sunset and Marshall Gulch
2014 March Sunset Trail Storm
Update Notes
2017/8/15 – HikeLemmon posts added to resources
2017/8/7 – Img Srcset update, add several missing links
2014/6/25 – Initial page