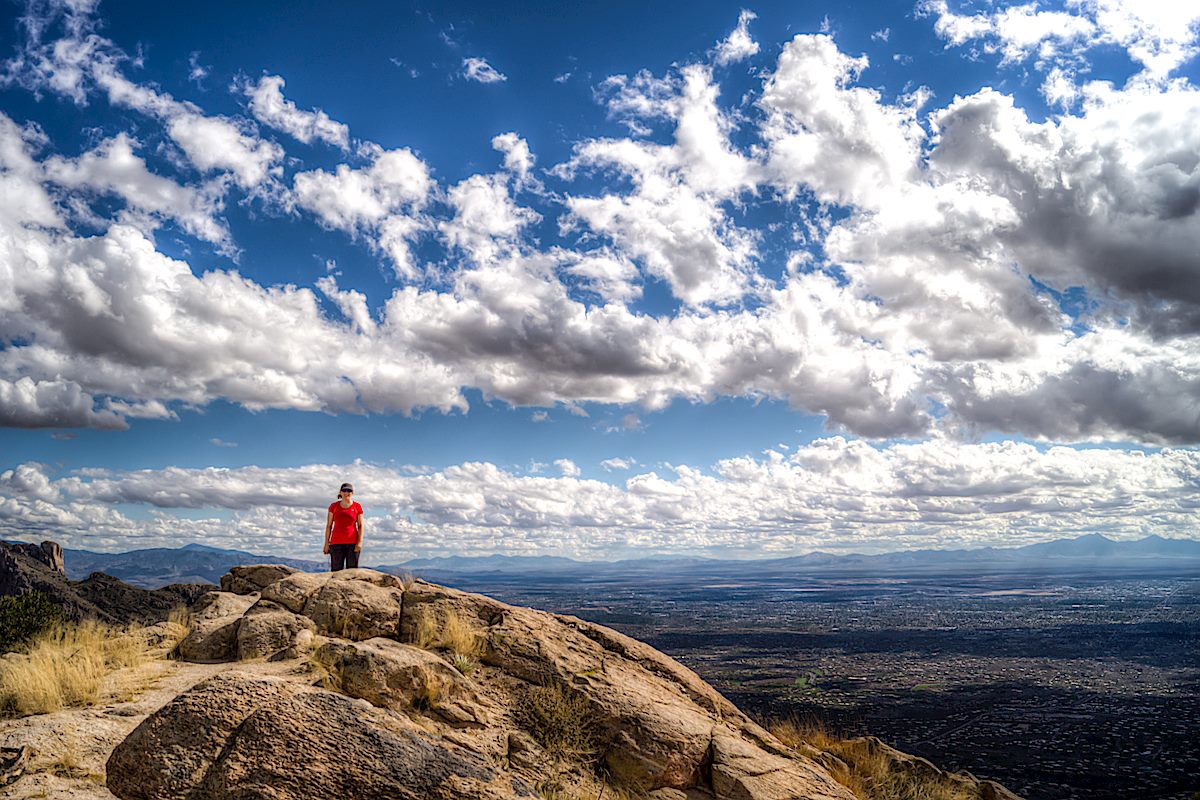 Overview
Pusch Peak rises steeply from the desert floor marking the southwest corner of the Santa Catalina Mountains. It's distinct shape is visible from quite a few locations in and around Tucson and the views from the top are superb – made all the better by the effort it takes to get to the top… There is not an official trail to the top of Pusch Peak but this route is very popular and well used.
Hike Stats
Out and Back

4.1 miles

2,500'

Elevation Gain

2,500'

Elevation Loss
Highest Elevation:

5,360'

Lowest Elevation:

2,700'
Details
Fee:

No

Dogs: No (Bighorn Sheep Restrictions)
Bikes: No (Pusch Ridge Wilderness)
Off-trail hiking in the Santa Catalina Mountains can be hazardous and challenging - make sure you understand the skills you need to stay safe, be cautious and know your limits!
Pusch Ridge Wilderness: Motorized and mechanized vehicles and equipment, including mountain bikes, are not permitted in Wilderness.
Bighorn Sheep Restrictions: January 1 to April 30: Travel more than 400′ off of designated Forest Service Trails is prohibited. All year: Dogs are prohibited (except for seeing-eye dogs and handi-dogs), the maximum day use group size is 15 and the maximum overnight group size is 6.
The trailhead is officially open from dawn to dusk - overnight parking is not permitted.
Drive
11.9 miles

from Speedway and Campbell

25 Minutes

from Speedway and Campbell
Vehicle Access: Paved Roads/Passenger Car
Driving Directions
Driving Directions from the Speedway and Campbell intersection in Tucson - Linda Vista Trailhead:
Drive West on Speedway (2.0 miles)
Turn right onto N Main Avenue and continue on N Oracle Road (10.1 miles)
Turn right onto Linda Vista Boulevard, the trailhead is on the right (0.2 miles)