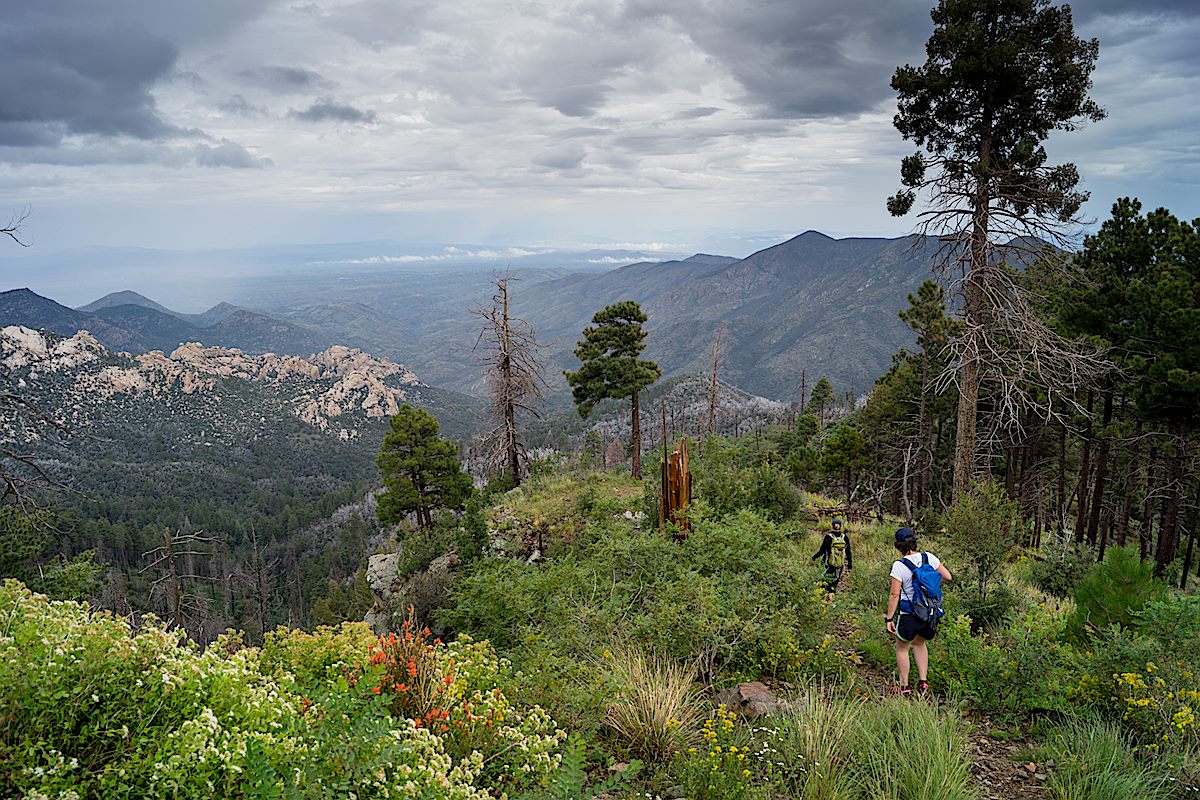 Overview
The Red Ridge Trail is almost certainly named for the red color of the rocks and soil along sections of the ridge, but going up this trail I can not help but think of the other reds this trail offers – the red hot sun blazing down and the red faces struggling with the elevation gain… As usual the effort is worth it – great views of all the other great North Ridges of the Santa Catalina Mountains (Samaniego Ridge, Reef of Rock, Oracle Ridge) and, at least some parts of the year, flowing water in both the East Fork of the Canada del Oro and the Canada del Oro proper!
Hike Stats
Out and Back

9.5 miles

3,400'

Elevation Gain

3,400'

Elevation Loss
Highest Elevation:

8,100'

Lowest Elevation:

5,200'
Details
Fee:

No

Dogs:

Yes

Bikes:

Yes

Fires cleared large trees from the upper portion of the ridge - while it will be cooler on this trail than it is down in Tucson it can be quite hot on a sunny summer day. The lower 2+ miles of the trailer are at a lower elevation - hotter - and very exposed to the sun.
Drive
39.2 miles

from Speedway and Campbell

1 hour and 20 minutes

from Speedway and Campbell
Vehicle Access: Paved Roads/Passenger Car (Mountain Road - be careful of weather conditions!)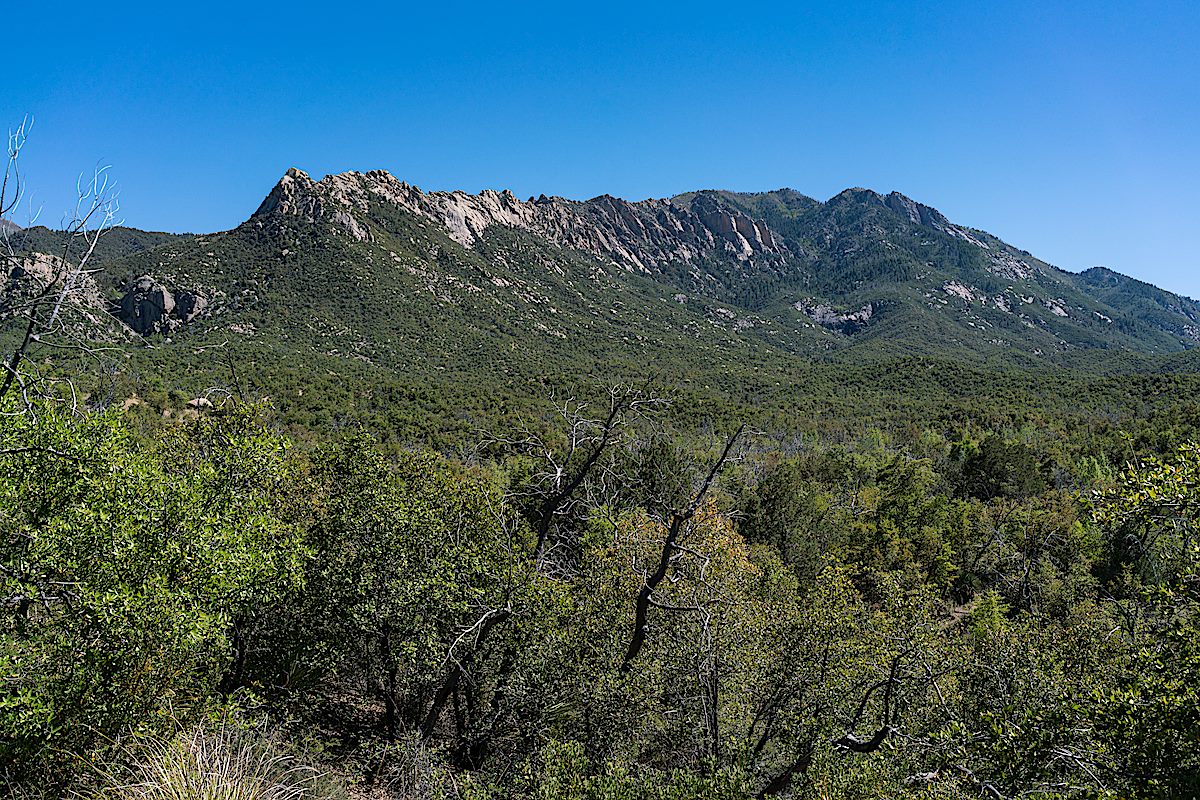 Driving Directions
Driving Directions from the Speedway and Campbell intersection in Tucson - Red Ridge Trailhead:
Drive East on Speedway (5.0 miles)
Left on Wilmot and continue on Tanque Verde (4.3 miles)
Left on Catalina Highway (29.1)
Right on Ski Run Road (0.7 miles)
The Red Ridge Trailhead will be on the right (up-mountain side of the road) - the trailhead is a small dirt pull-thru, it may be easier to park at the paved parking pullout on the left/down-mountain side of the road past the trailhead.