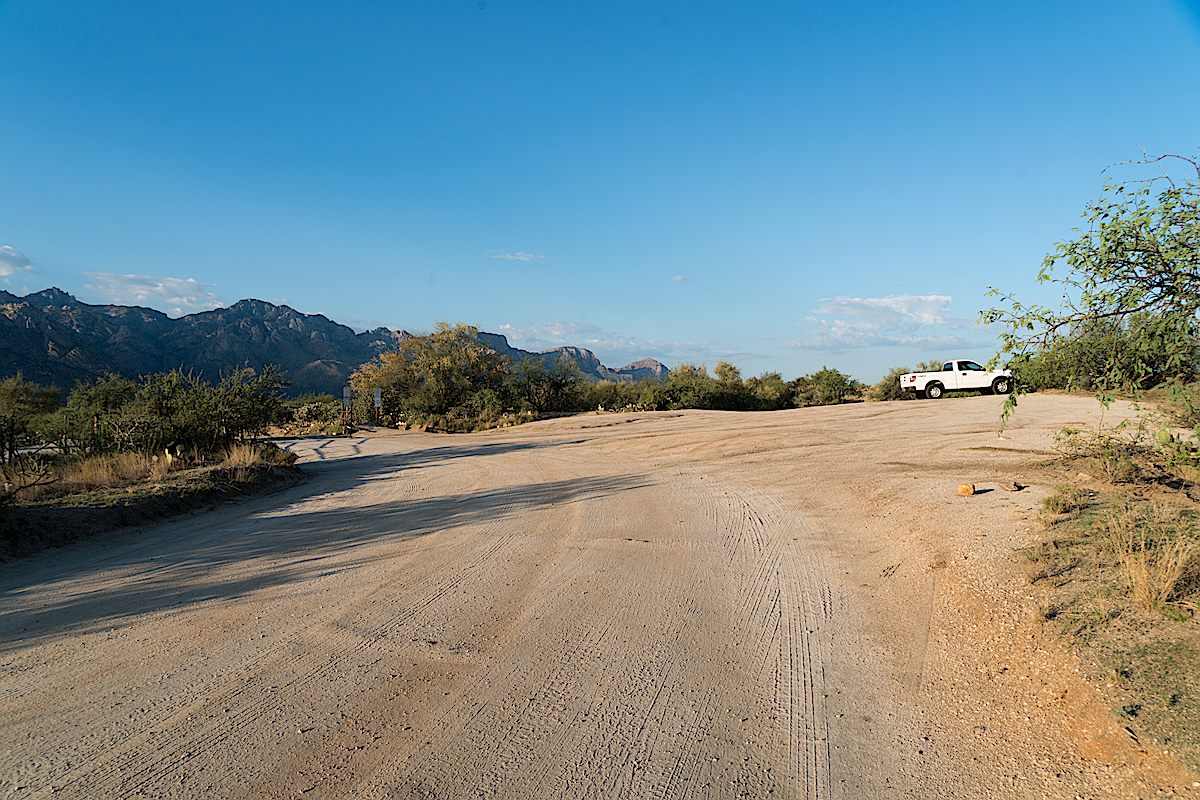 Overview
Driving Time and Distance from Tucson
40 Minutes

from Speedway and Campbell

21.3 miles

from Speedway and Campbell
Vehicle Access:

Passenger Car/Paved Roads/Short Section of Passenger Car Friendly Dirt Road - take care pulling into the parking area, the entrance to the parking area is sometimes in rough condition.
Fees and Services
Fee:

No (There is no fee required at the parking area but the surrounding land is State Trust Land where a permit is required.)

Restrooms:

No

Water:

No
Additional Notes
The directions/mileage given here are for the largest/most popular/easiest to reach Golder Ranch area parking - there are other parking areas along the dirt roads in the area, some of which require high-clearance/4wd vehicles to reach.
Driving Directions
Driving Directions from the Speedway and Campbell intersection in Tucson - Golder Ranch Parking Area:
North on Campbell (3.5 miles)
Left on River Road (2.2 miles)
Right on Oracle/AZ-77 (13.7 miles)
Right on East Golder Ranch Road (1.9 miles)
Just before the parking area the pavement ends and the road bends to the right, the unsigned parking area is a large dirt area on the right (the parking area is before the cattle guard).