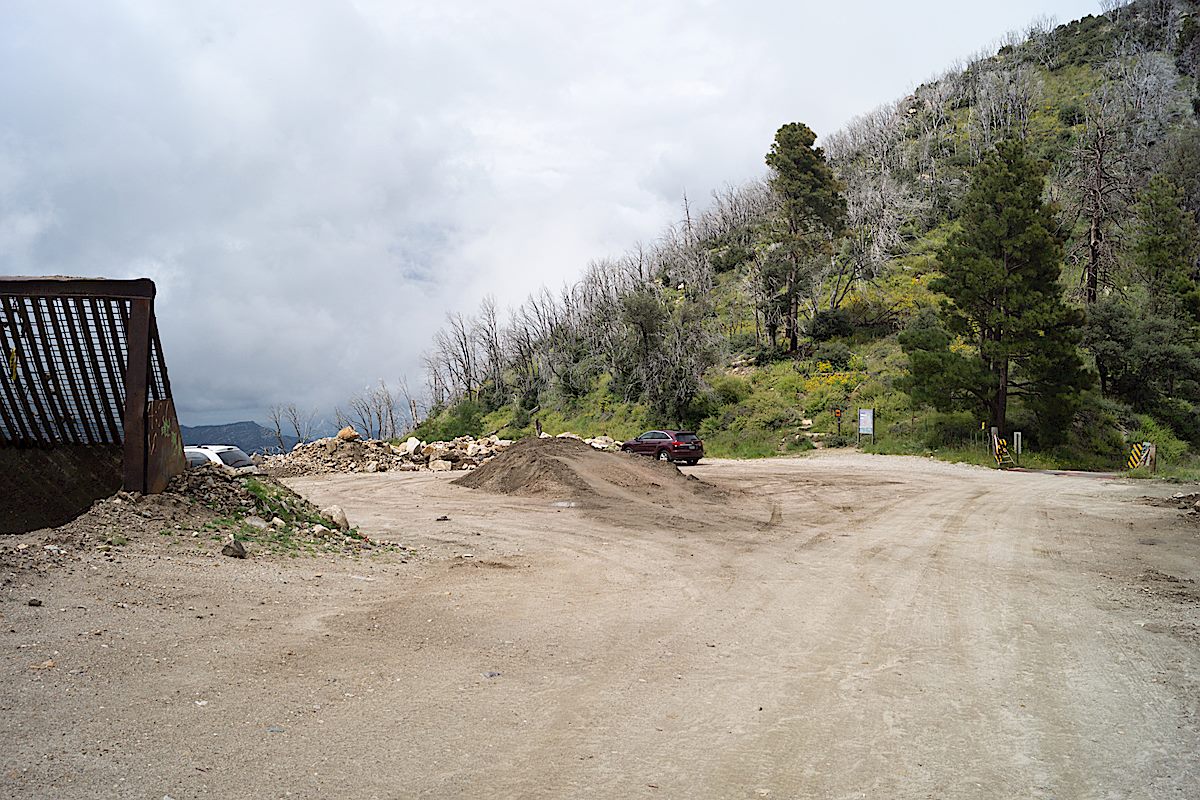 Oracle Ridge Trailhead. September 2013.
Overview
Location
Driving Time and Distance
Driving Time from Speedway/Campbell:

1 hour and 15 minutes

Driving Distance from Speedway/Campbell:

38.5 miles

Miles up Highway:

24.4 miles

Side of the Highway:

Down-mountain

Vehicle Access:

Most of the drive is Paved Roads/Passenger Car (Mountain Road - be careful of weather conditions!) - the last .25 miles to the Trailhead is on a dirt road - this .25 miles section is usually passenger car friendly (low clearance cars not recommended), but
Fees
Trails and Trailheads
Services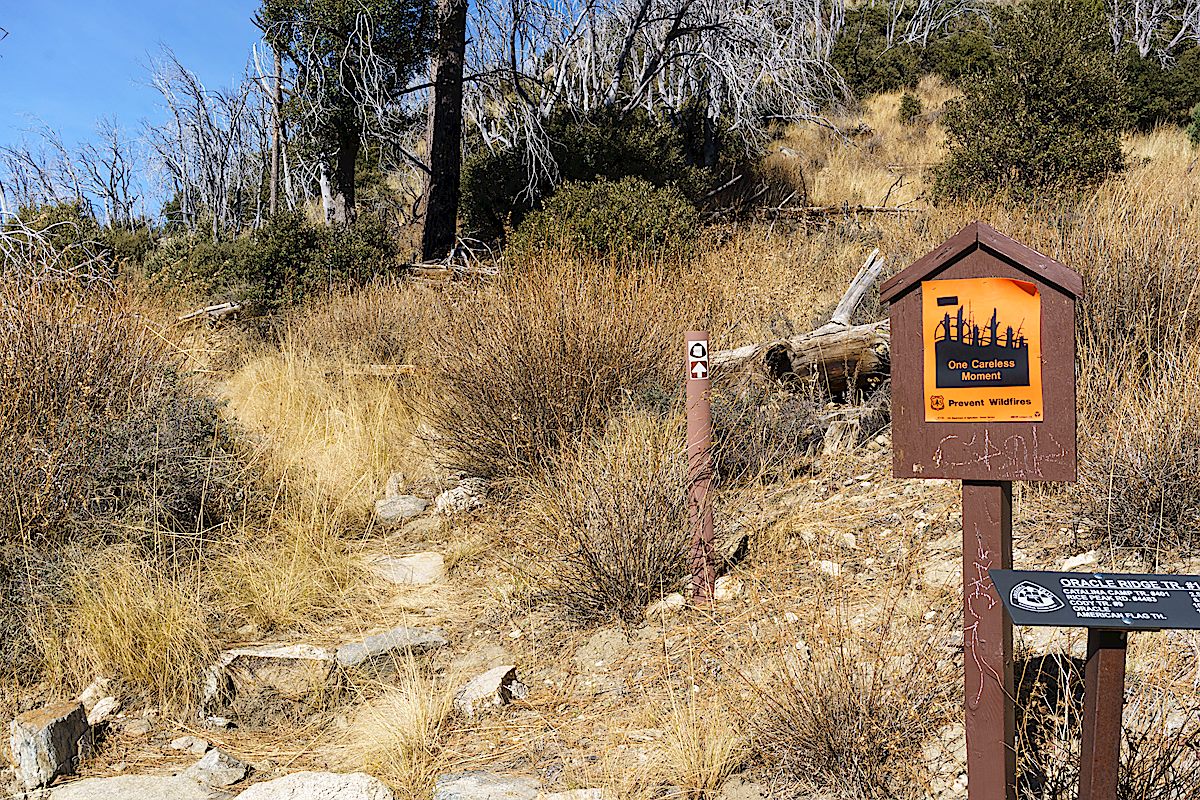 The start of the Oracle Ridge Trail at the Oracle Ridge Trailhead with an Arizona Trail Marker visible. December 2016.
Driving Directions
Google Maps Directions from the Speedway and Campbell intersection in Tucson to Oracle Ridge Trailhead.
Quick version:
Drive East on Speedway (5.0 miles)
Left on Wilmot and continue on Tanque Verde (4.3 miles)
Left on Catalina Highway (28.9 miles)
Right onto the Control Road - signs for the trailhead and Control Road will help you find this turn (0.2 miles). The Control Road is a dirt road and not recommended for passenger cars - but the 0.2 miles is usually passenger car friendly, of course conditions may vary, use good judgement.