Overview
Driving Time and Distance from Tucson
1 hour and 25 minutes

from Speedway and Campbell

39.4 miles

from Speedway and Campbell
Miles up Highway:

25.5 miles

Side of the Highway:

N/A

Vehicle Access:

Paved Roads/Passenger Car (Mountain Road - be careful of weather conditions!)
Fees and Services
Fee:

No

Restrooms:

No

Water:

No
Additional Notes
The Mint Spring Trailhead sometimes offers uncrowded parking on days when parking at the Marshall Gulch Trailhead or in Summerhaven is crowded and difficult. The Marshall Gulch Trailhead has picnic areas, nearby streams and restrooms - none of which the Mint Spring Trailhead offers, but the Mint Spring Trail is accessible from this trailhead and leads into the same network of trails!
After winter storms pass the highway up the mountain is generally cleared and maintained so that travel into Summerhaven is easy for almost any vehicle - however side streets like Carter Canyon Road often do not receive the same level of maintenance and could still be snowy/icy even when the highway is clear.
The Mint Spring Trail leaves from this trailhead – to get to the trail: from the paved parking area continue West a short distance on a dirt road (towards, but not onto, private property) and look for the trail leaving to the south (marked with a brown trail marker) – there is a large trail sign, but it is set back from the road and can be hard to see.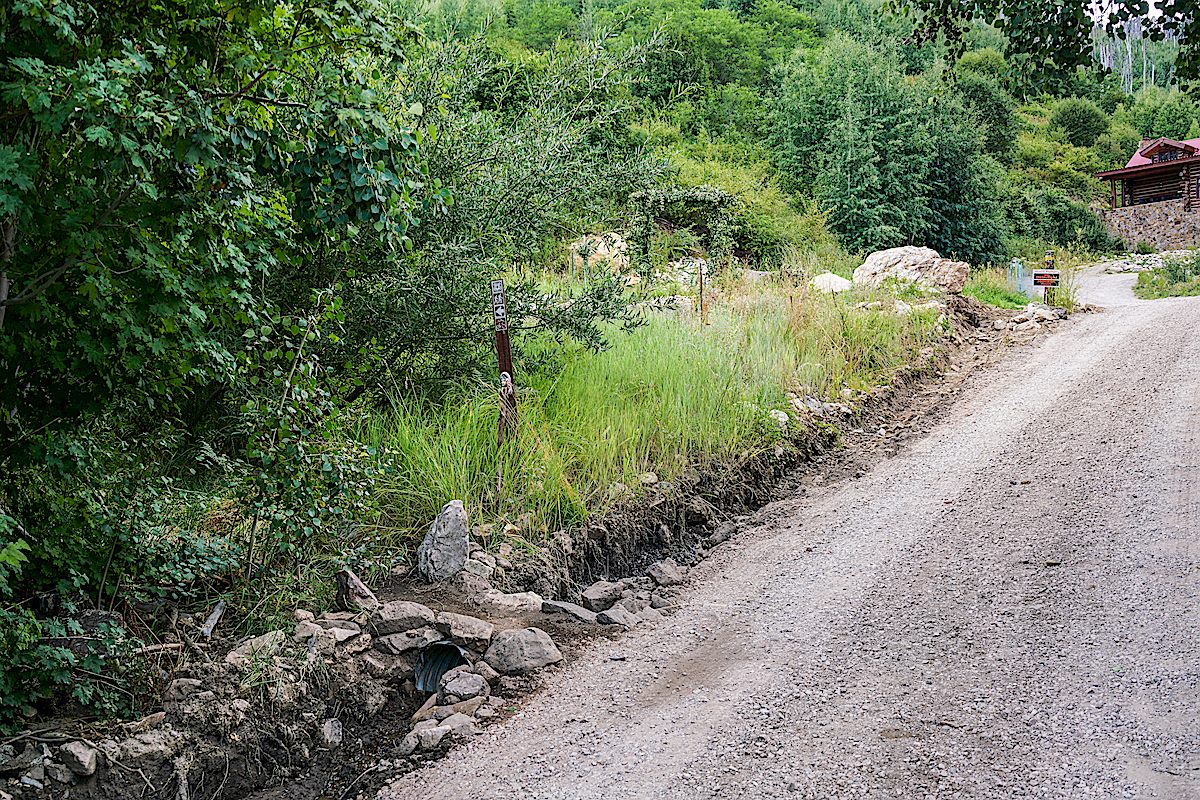 Driving Directions
Driving Directions from the Speedway and Campbell intersection in Tucson - Mint Spring Trailhead:
Drive East on Speedway (5.0 miles)
Left on Wilmot and continue on Tanque Verde (4.3 miles)
Left on Catalina Highway (29.3 miles)
Continue into Summerhaven on Sabino Canyon Parkway (0.3 miles)
Right on Carter Canyon Road (there is a brown sign for Mint Spring which should help you find the turn) (0.5 miles)
The paved road ends at the parking area and the road becomes a private driveway.