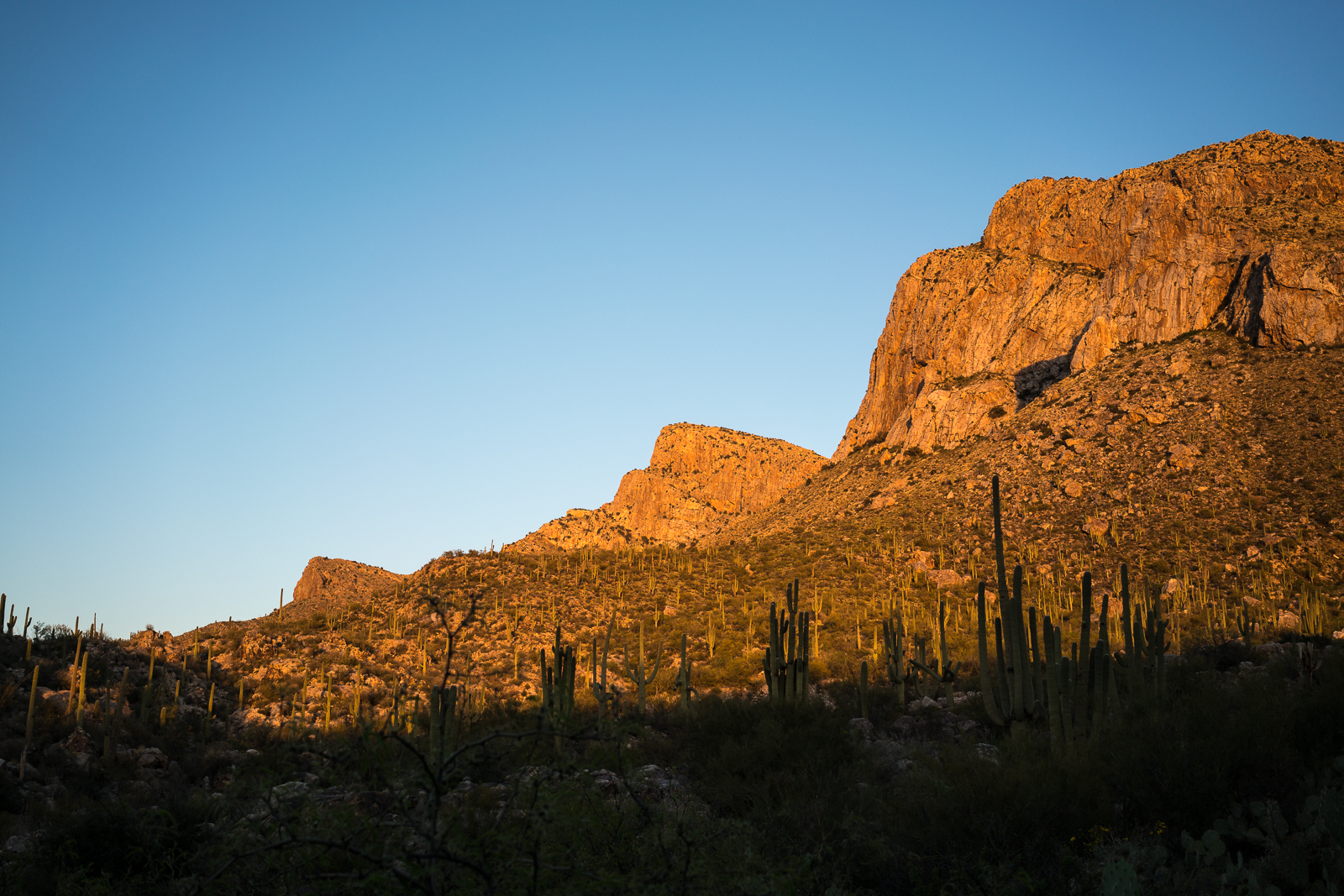 The Santa Catalina Bighorn Sheep Reintroduction Project update for the period ending March 9 was released earlier in the month – it reports that 19 lambs have now been observed this season and estimates the population could be up to 87 sheep! However the most fascinating Bighorn news for the month was probably Domestic sheep, goats pose threat to Catalina bighorns from the Arizona Daily Star. Signs have been posted at several trailheads warning that domestic sheep and goats can transmit diseases to bighorns – apparently there was a report of someone walking a goat on the Finger Rock Trail. Walking the goat is legal – the signs are meant to discourage people from unknowingly endangering the bighorn sheep in the area.
Hiker with medical issue dies at Seven Falls, Arizona Daily Star: A 62-year-old hiker died on a trip to Seven Falls.
Firefighters extinguish small brush fire on Mt. Lemmon – TucsonNewsNow: A human caused fire near the Butterfly Trail was put out by Mount Lemmon Fire District Crews – a camp grill left burning and unattended has been indicated as the cause.
The plans for Improvements at the Marshall Gulch Trailhead and Picnic Area – "replace restrooms, renovate picnic sites and trailheads, install vehicular bridges over stream, naturalize stream channel, and improve roads and parking areas" – is now listed as expected in July 2016 – Schedule of Proposed Actions for the Coronado National Forest.
Partners continue Lower Bear Canyon restoration – Coronado National Forest: "The Santa Catalina Ranger District, Coronado National Forest and the Sky Island Alliance will continue work on a project in Lower Bear Canyon to remove invasive fountain grass and restore native plants for pollinators and other wildlife. The year-long project is funded by the National Forest Foundation, and is expected to continue through May."
Some seasonally-closed gates reopen on Mt. Lemmon – Coronado National Forest: This release was from the beginning of March and notes some gates as still closed – while these gates may be open now this is a good reminder that there are a number of gates that close seasonally and warm weather in Tucson may not always be a good indicator about the ice/snow/conditions of road thousands of feet higher up the mountain.
7 runs: Break a sweat, enjoy the party, Arizona Daily Star: A schedule of selected runs including a long running, and quite fun, trail run in Catalina State Park.
A colorful spectacle: Canyons in bloom, Arizona Daily Star: Great wildflower pictures and a call out for the flowers along the Ventana Canyon Trail.
Brief snowstorm blankets Mount Lemmon, KVOA.com – Despite overnight snowfall, Catalina Highway is open, TucsonNewsNow: In early March there was a wonderful storm that, briefly, brought new snow to the mountain!
Introduce the family to camping in a state park, TucsonNewsNow: The Arizona Family Campout Program is taking place in Catalina State Park April 16 and 17 – the program is for families that have little or no camping experience, families are asked to bring some equipment but tents, sleeping mats, chairs, help, knowledge and activities are provided! Registration is required – see the Arizona Family Campout Program page for information.