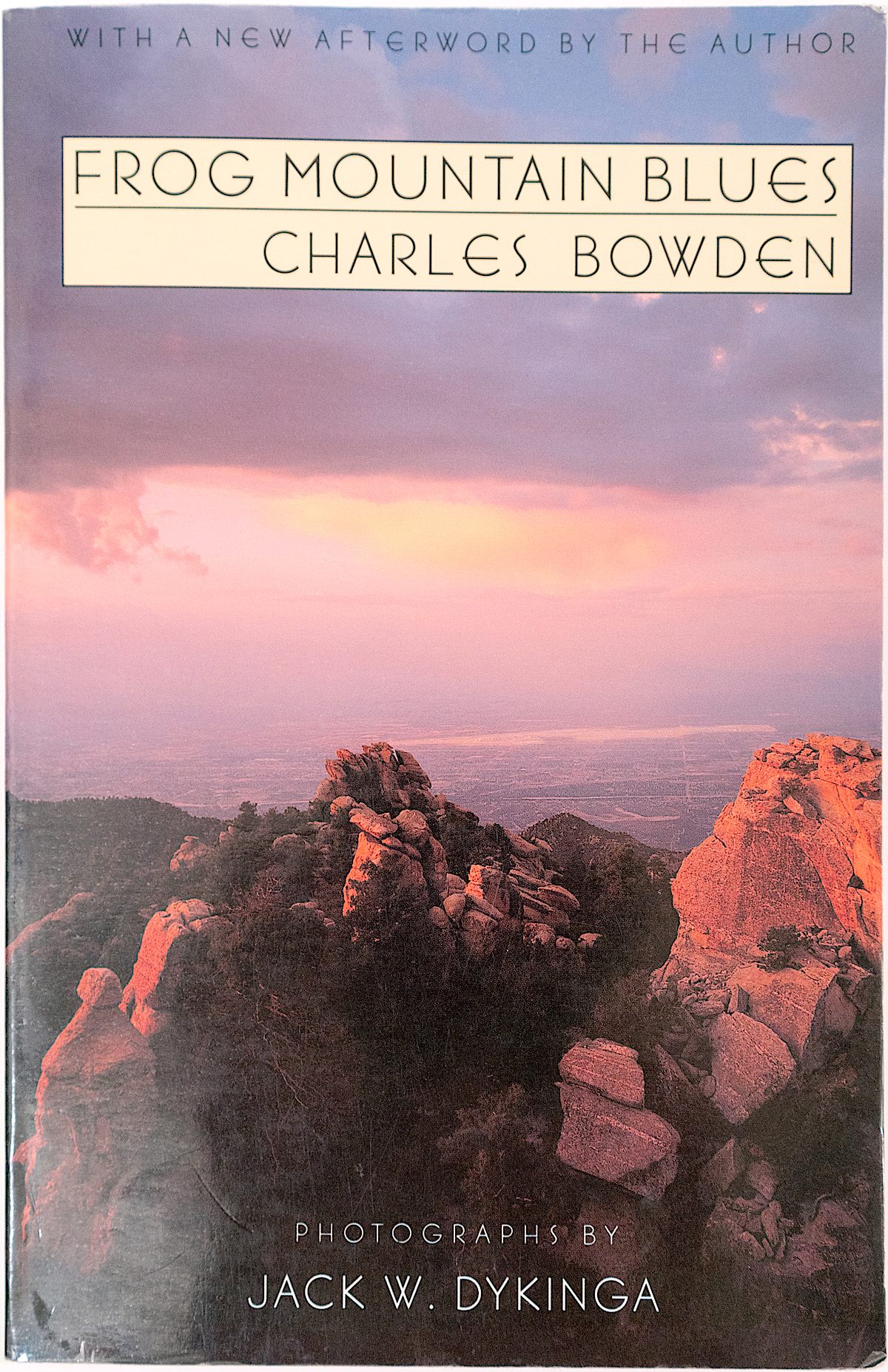 Frog Mountain Blues by Charles Bowden is a magical – and sad – book about the Catalina Mountains. There are personal remembrances and experiences, history, interviews and pictures mixed together to form a story about the Mountain and the changes to it over time. You may not agree with all of Bowden's views – but regardless this is a powerful story largely about what we have, or may, loose because of the way we have treated/used the Santa Catalina Mountains.
Frog Mountain Blues features pictures by Pulitzer Prize winning photographer Jack Dykinga who is well known for his stunning pictures of Arizona.
Charles Bowden with Photographs by Jack W. Dykinga
The University of Arizona Press, 1987, 1994
ISBN 0-8165-1501-8
Google Books – Frog Mountain Blues – this is a notable resource because it includes Google's 'Search Inside' feature which makes it possible to search the text (this book does not have an index…).