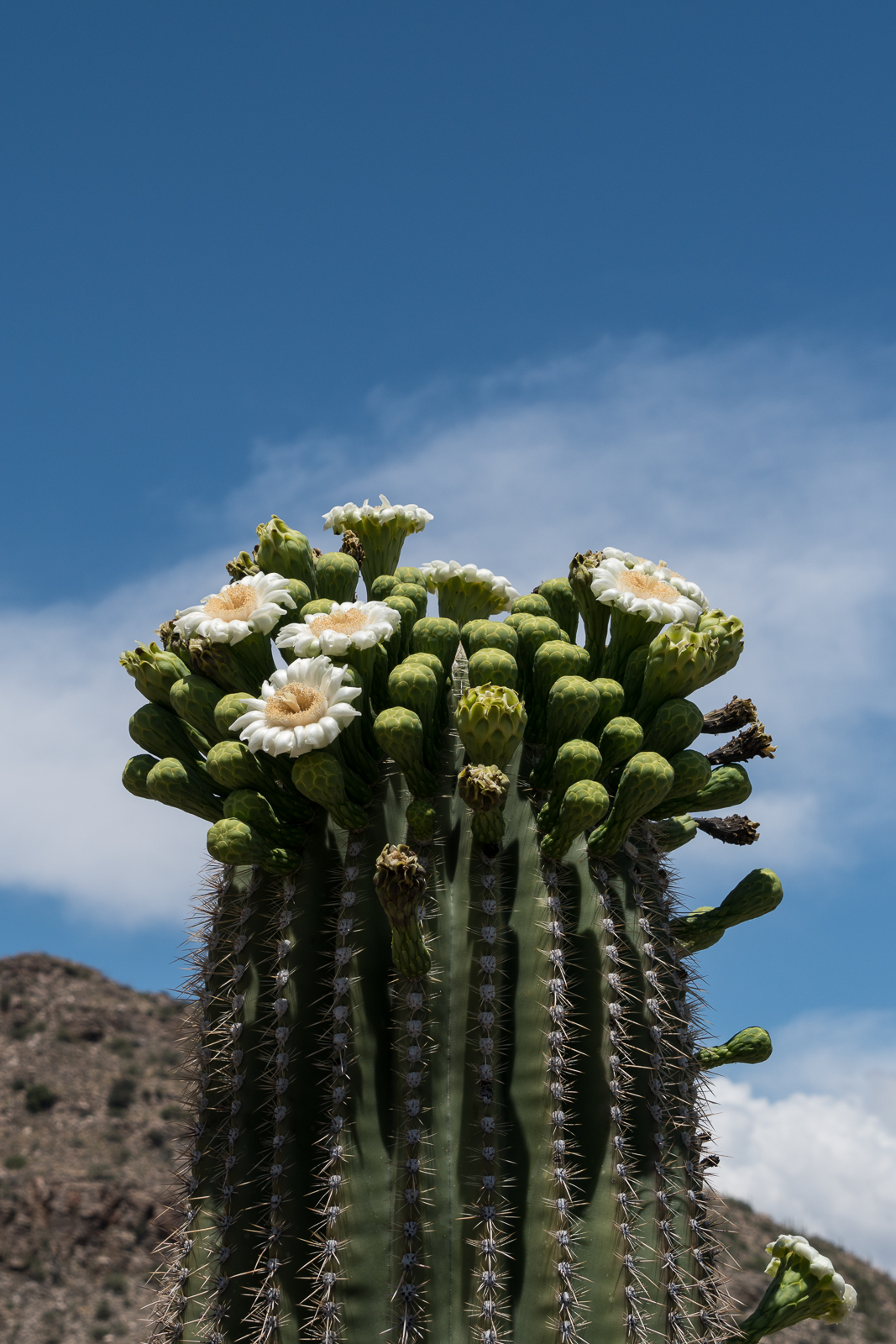 The drive up to San Pedro Vista was slightly slower than normal – both because I couldn't resist stopping and photographing Saguaros near the highway and because a film crew was set up at Windy Point filling part of the parking lot with trailers and vehicles and occasionally stopping traffic. I didn't see what they were filming – but the motorcycles in a pop-up tent and drone hovering off the side of the highway on my way down did make me a bit curious…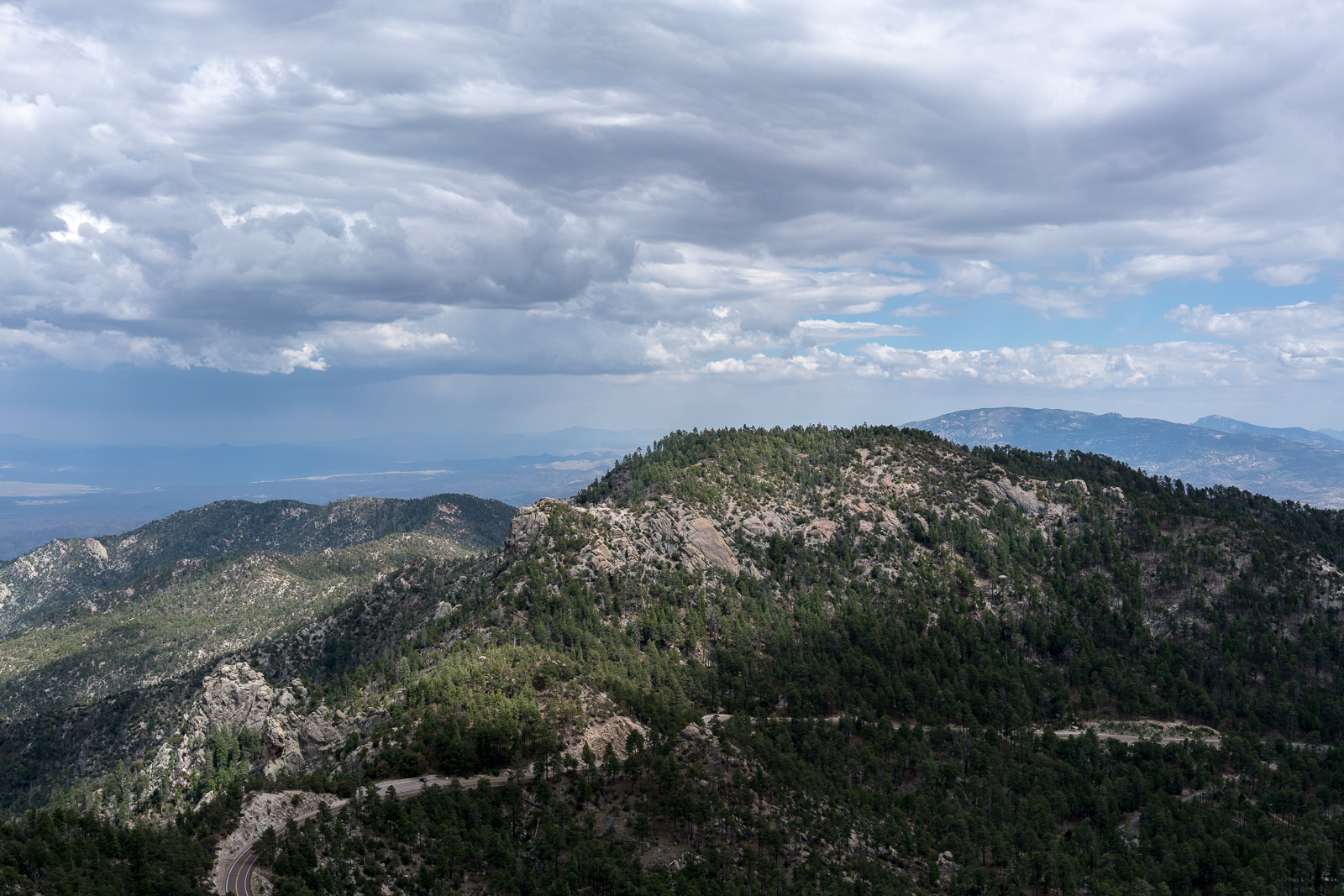 From San Pedro Vista I intended to take the Incinerator Ridge Trail and Kellogg Trail up to Mount Bigelow – my idea was a good workout with great views – but the views quickly won out over the workout – I sat on the top of Barnum Rock and watched the sun and clouds create shapes of light and shadow on Green and Guthrie Mountains and then admired Kellogg Mountain, Mount Bigelow and the San Pedro Valley from Leopold Point.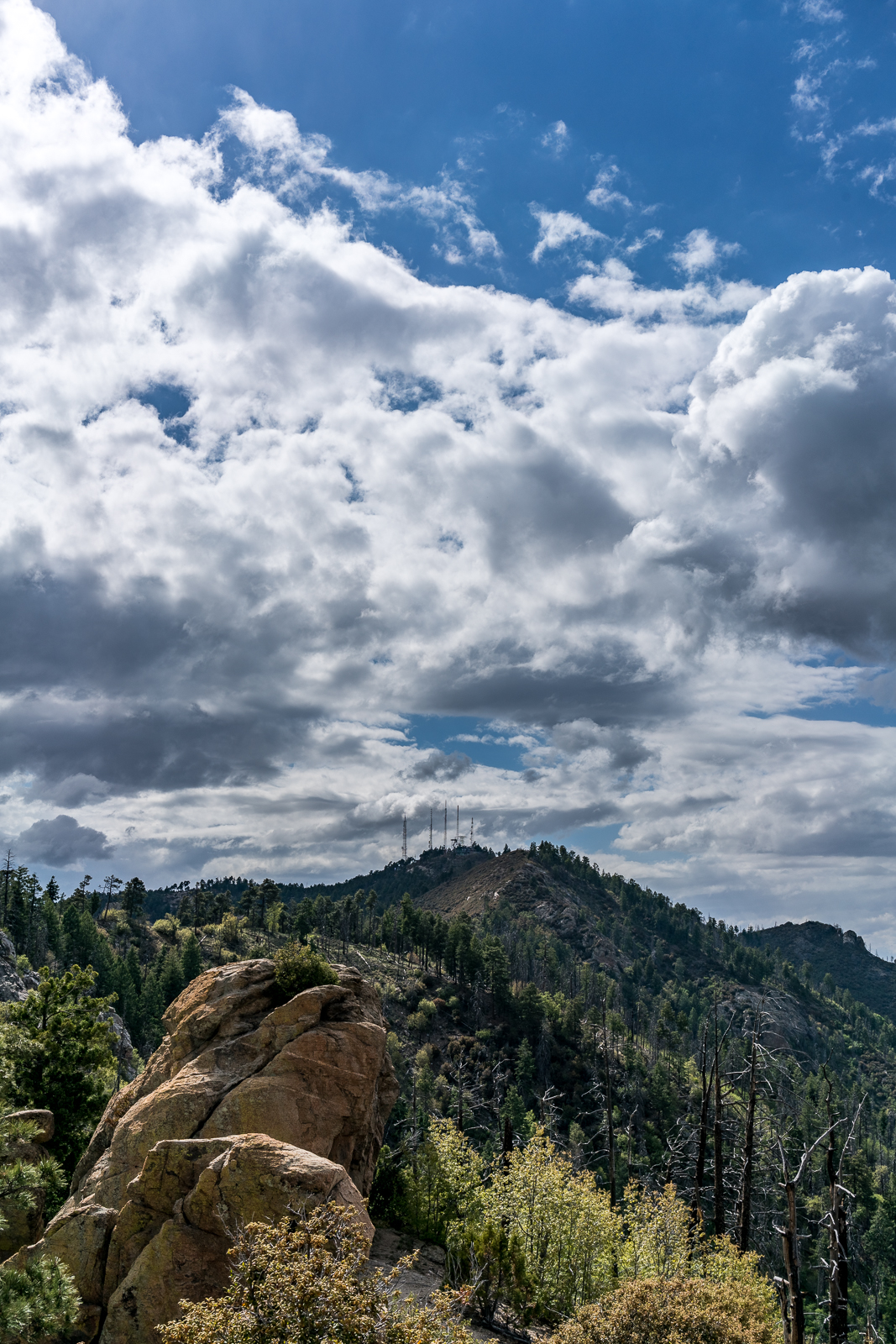 The Mount Lemmon Skycenter Facebook page recently featured a number of images of the recent transit of Mercury across the sun – a number of them were collected by Tucson News Now in Mercury images from Mt. Lemmon SkyCenter.
Rider Carol Fontana and her horse Tiki passed thru the Santa Catalina Mountains in May as part of their thru-ride of the Arizona Trail – see more about their journey on SaddleUpAz. The ride is to support and raise awareness of the Prescott Area Shelter Services whose mission is "serve homeless women, families, and veterans by providing temporary shelter, resources, individualized case management, and a pathway to permanent housing."
Bighorns spotted, photographed, on Pontatoc Ridge – Arizona Daily Star: A local hiker had a great encounter with two Bighorn Sheep on the Pontatoc Ridge Trail!