Grass, grass and more grass – the Bellota Trail is covered in grass – hiding the trail and occasionally making the footing…interesting… Water is flowing at West Spring Tank and we almost get our feet wet at the junction with the La Milagrosa Trail.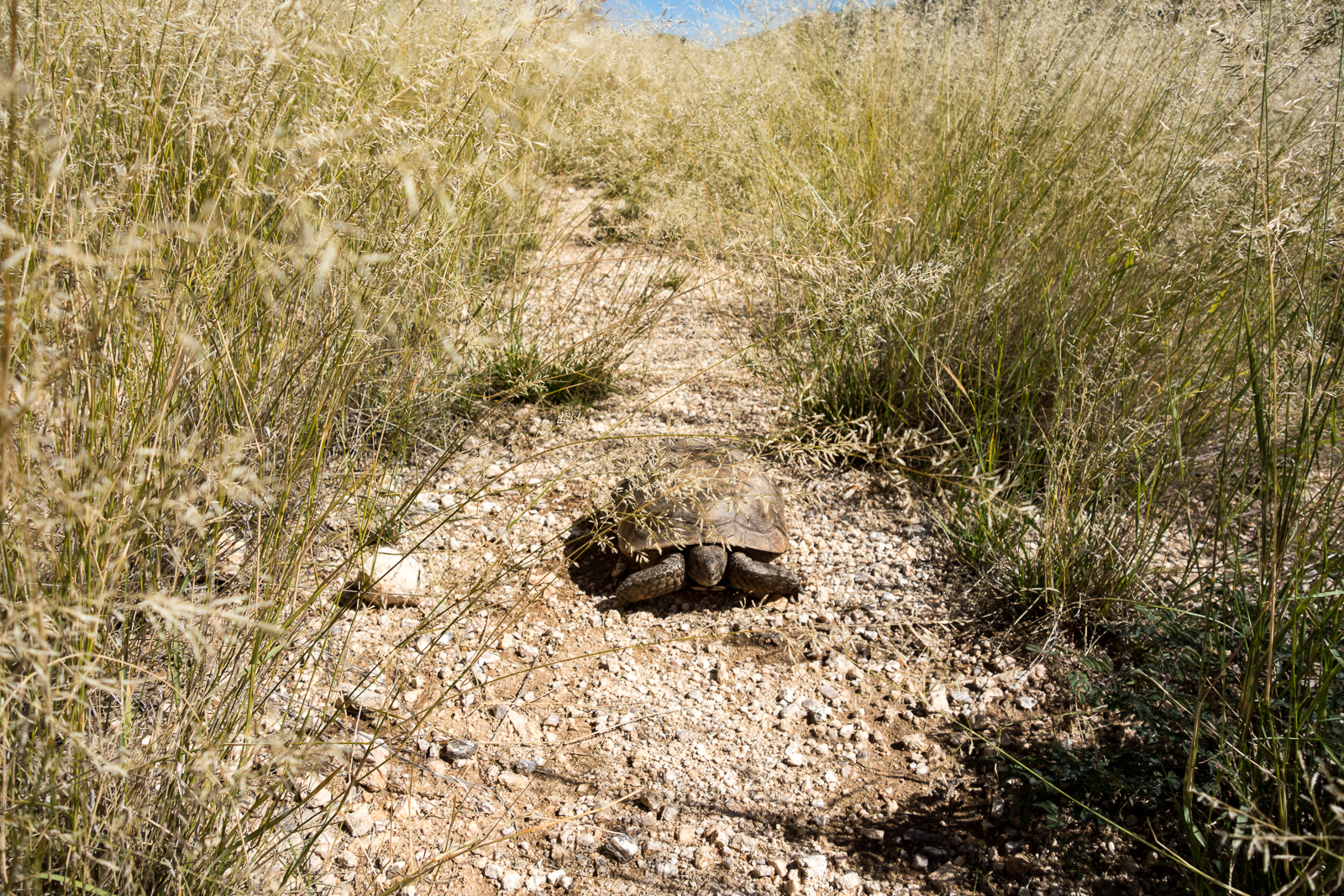 Not long after turning onto FR4445 and beginning the descent into Agua Caliente Canyon we find a desert tortoise – perhaps enjoying a break from the tall grass?
Plentiful flowing water in Agua Caliente Canyon! A nice reason to pause before the long climb up to the Agua Caliente Hill Trail, past False Hope Hill and to the summit!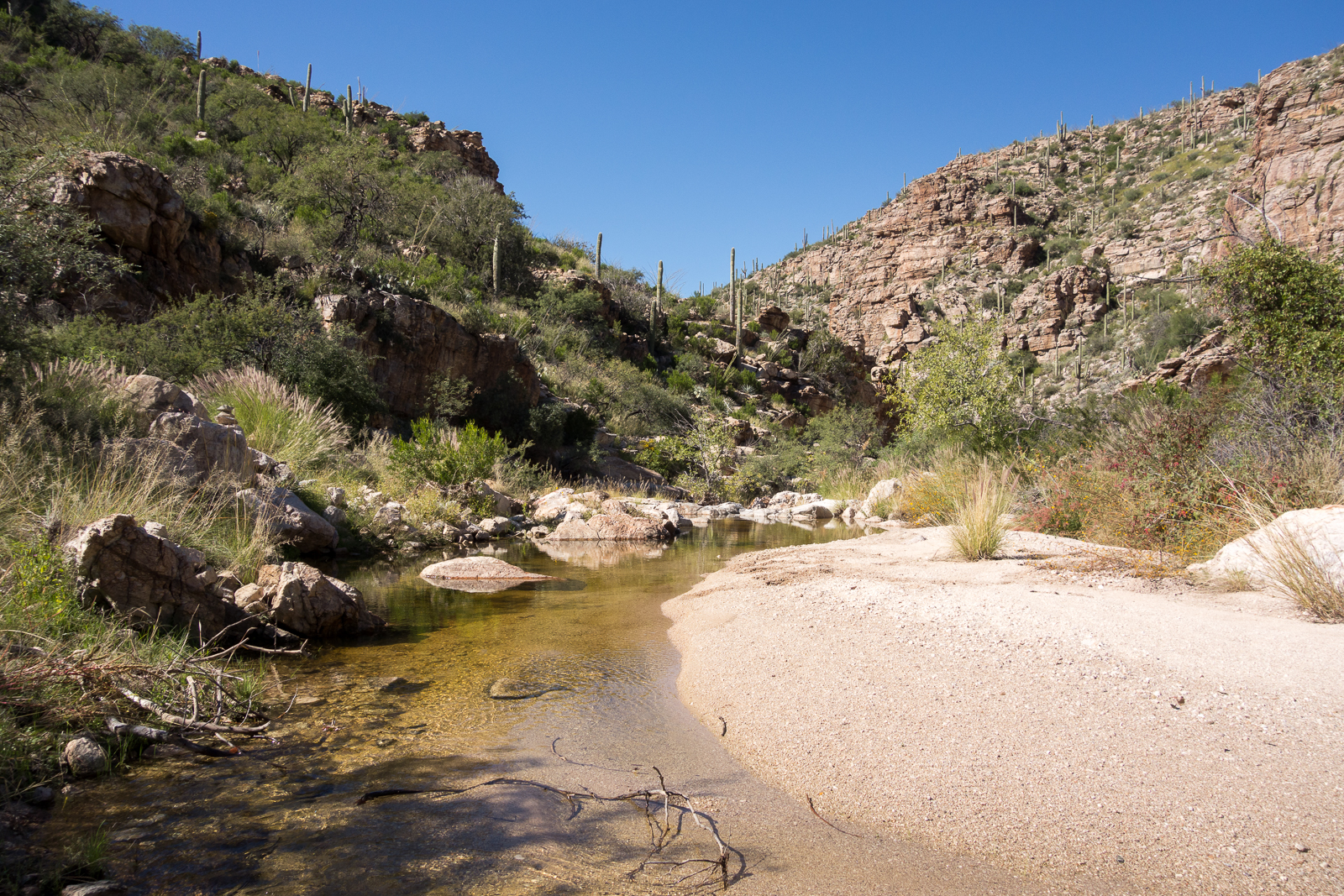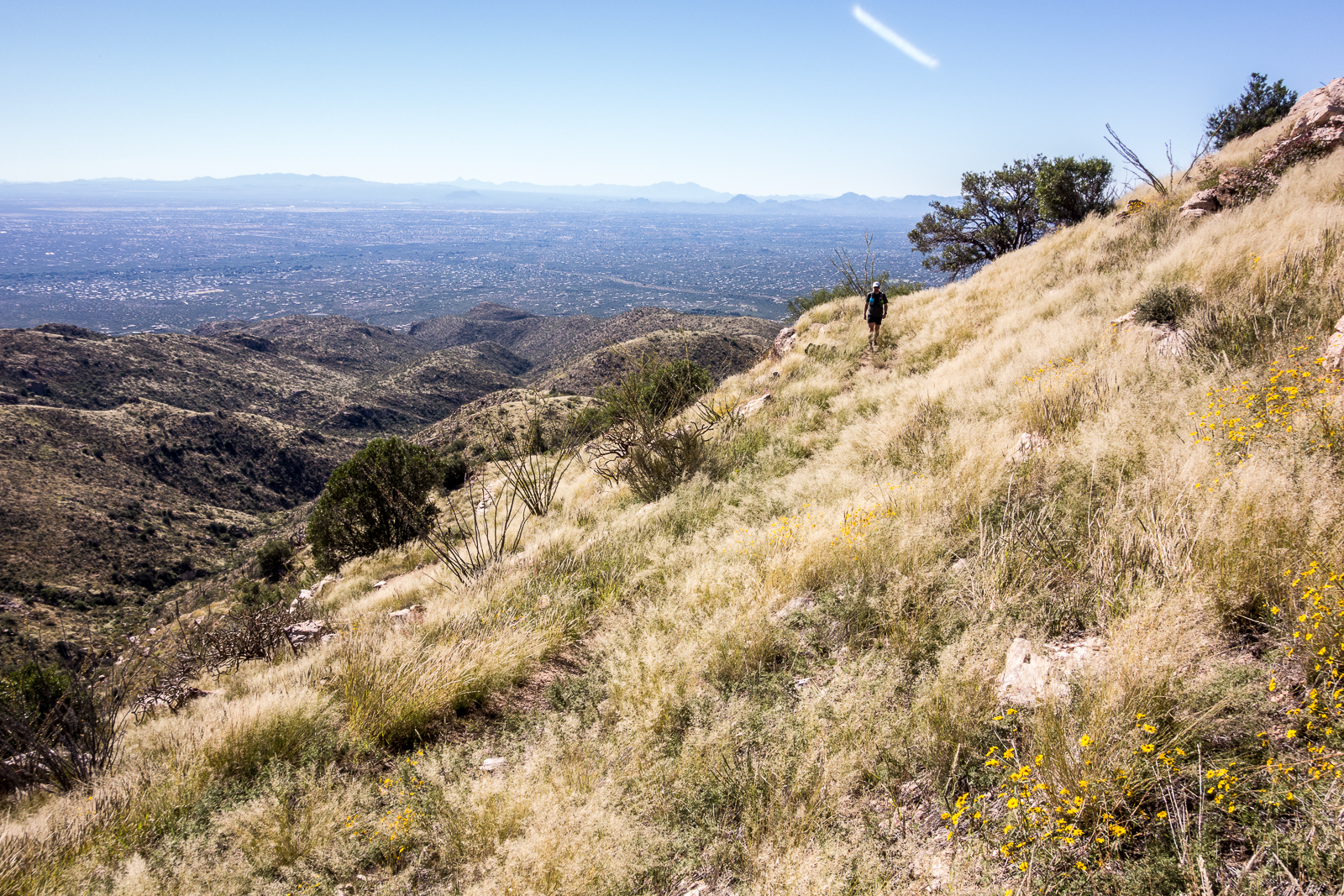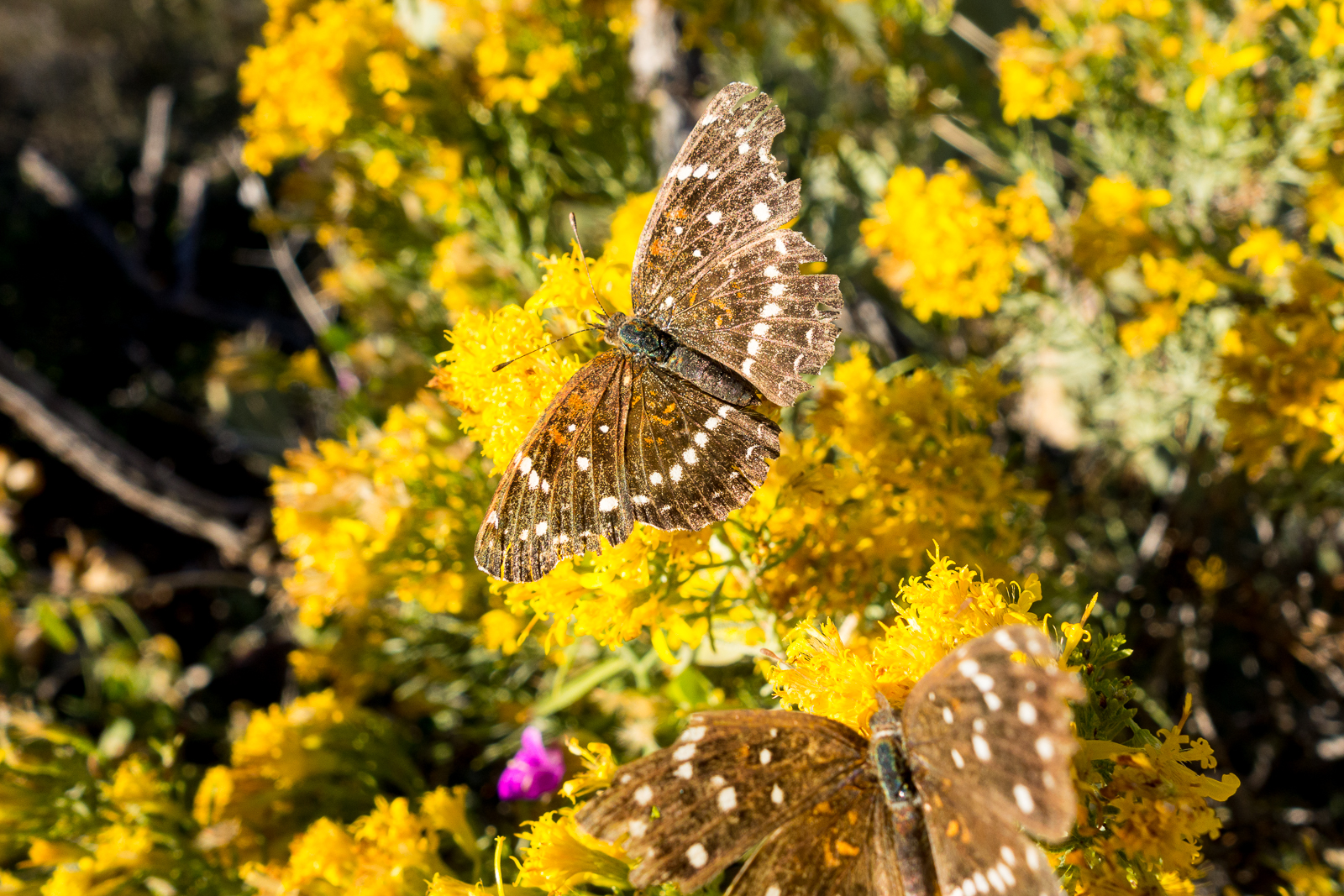 Molino Basin Parking Area, Bellota Trail, La Milagrosa Trail, FR4445, Agua Caliente Hill Trail, Agua Caliente Hill South Trailhead – 13.8 miles, +3200'/-4500′ of elevation gain/loss.