The Santa Catalina Mountains had a fantastic Winter Storm early this week – over two inches of snow! The weather has already warmed up this week so we will have to wait for later storms to bring lasting snow to the mountain. Greg McGowan posted my favorite picture from this storm on his Facebook page, PCSD: Catalina Highway closed at base of Mt. Lemmon (of course, now open…) – Tucson News Now, 'Winter Wonderland' after snowstorm hits Mt. Lemmon – KVOA.com, A great shot of driving conditions from the PCSD.
While the snow didn't hang around it will add to the water flowing on the mountain, the canyons should be beautiful! A quick shot from Soldier Canyon, not far from Hairpin Turn: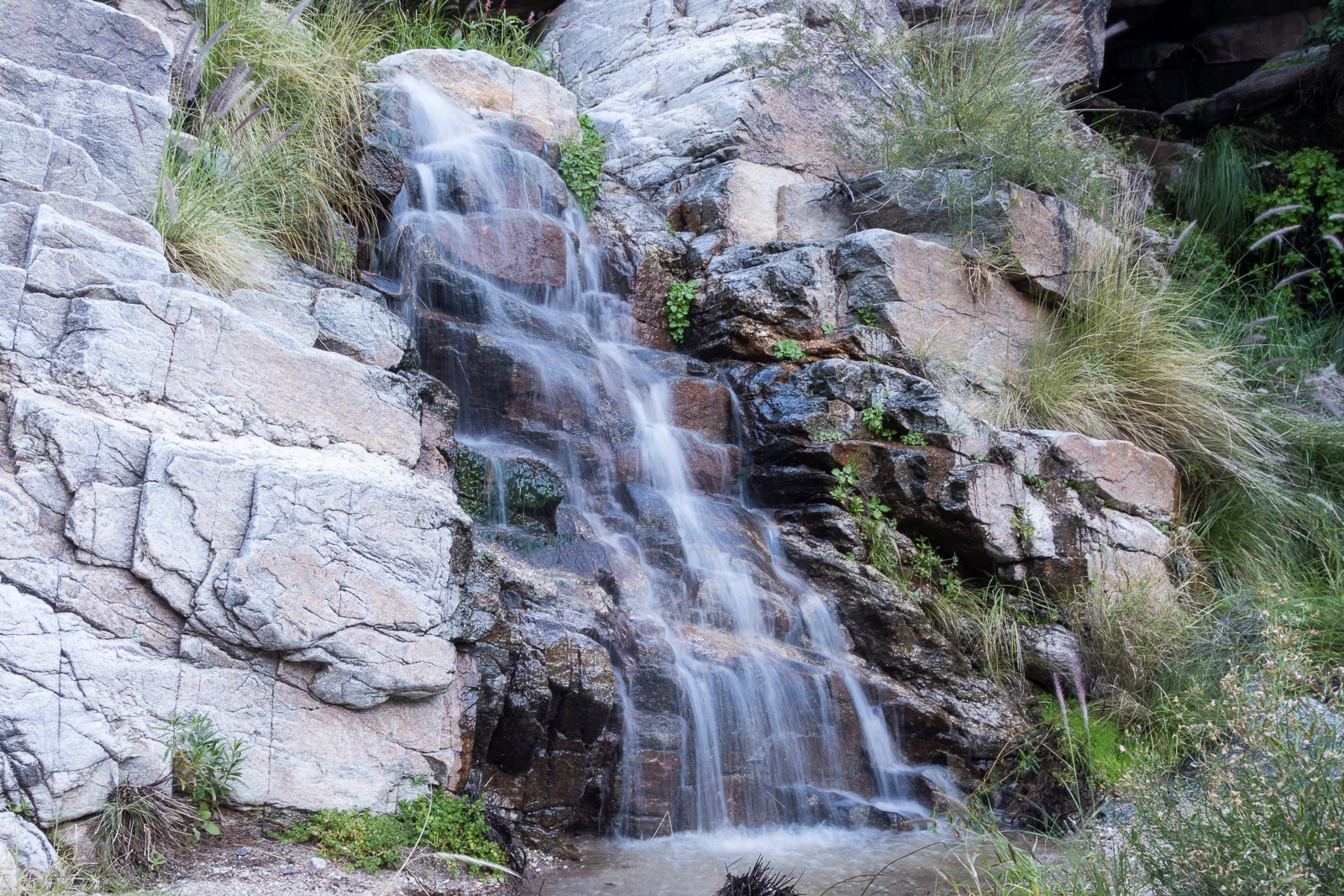 29 Bighorn Sheep from the Yuma area were released into the Santa Catalina Mountains on Monday 11/16/2015 – one captured Bighorn was not released and as of Monday was in a clinic in Phoenix due to possible "capture exhaustion" – probably the most interesting quote was from the AZGF Facebook page:
This was the last of the three planned releases to restore the historic herd that once existed in the area. Department biologists and the advisory committee that oversees the project will now monitor the population to determine if it can become self-sustaining on its own.
29 More Desert Bighorn Sheep Released in Santa Catalinas – AZPM, More bighorn sheep released in Catalinas today – Arizona Daily Star.