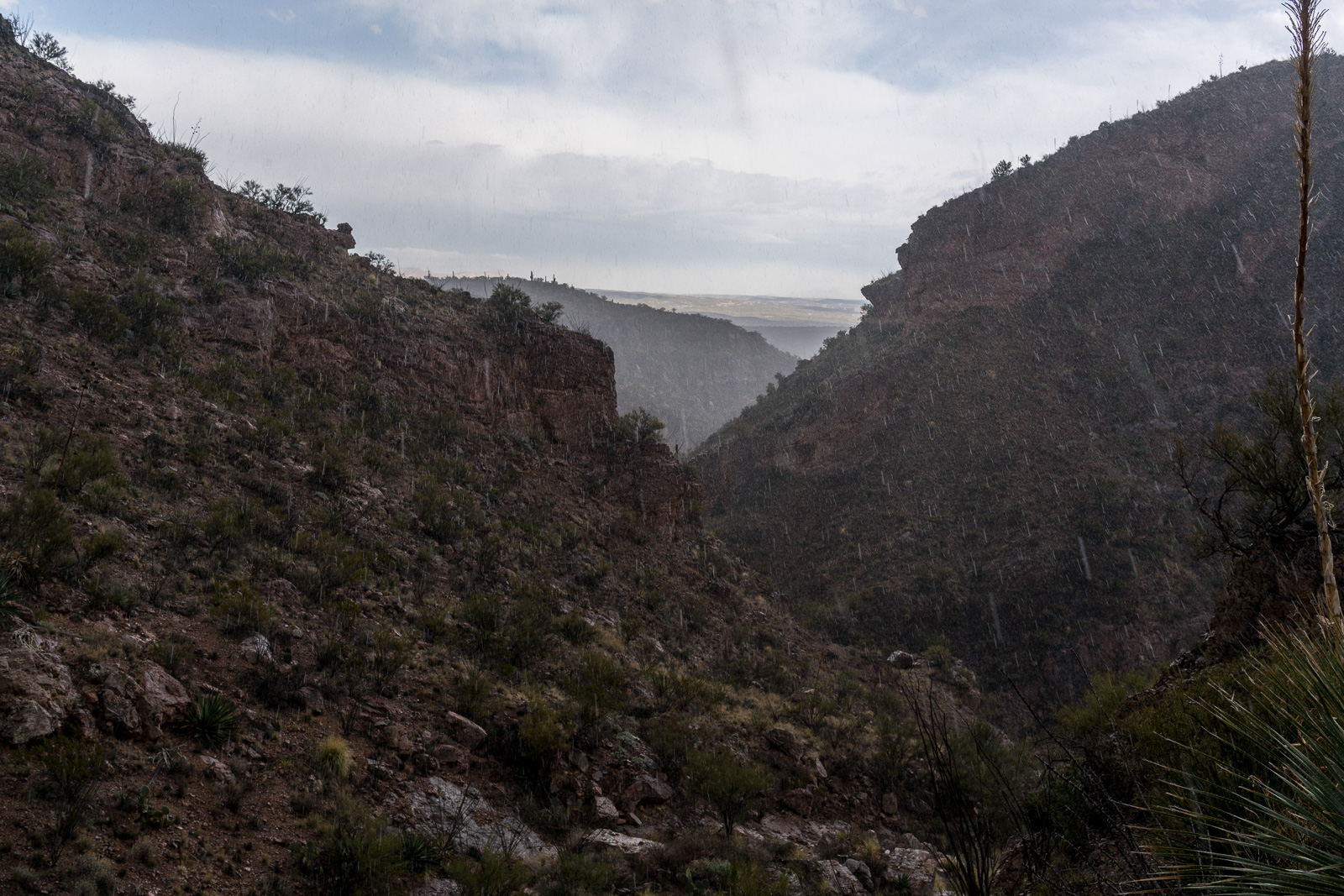 The rain is making streaks across my photos – I am half way up a small side canyon finishing a too-short loop in Buehman Canyon. Often I would welcome the weather – but today, parked on a dirt road I barely know and in a section of canyon I have never visited before, an early exit due to the weather seems like a smart decision and, reluctantly, I continue upwards.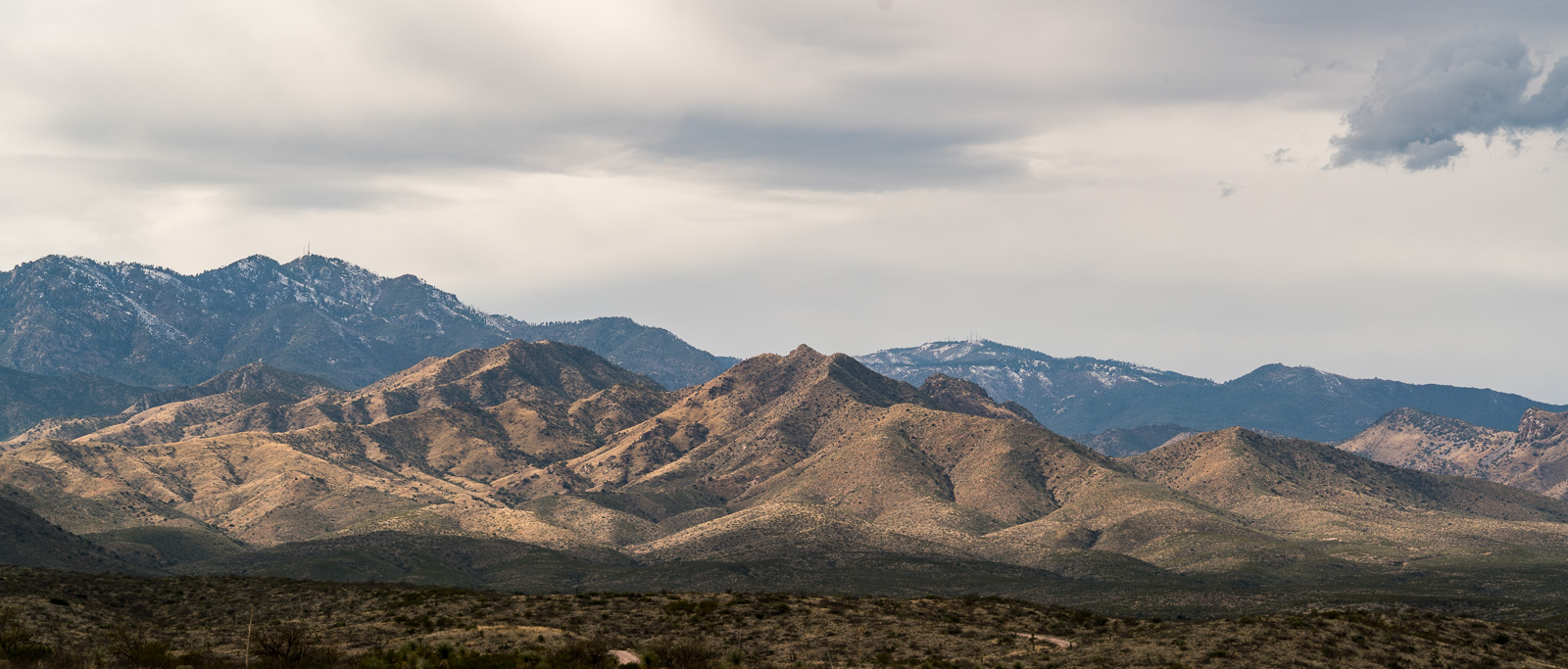 Rather than the the traditional entrance to Buehman Canyon I started on Brush Corral Road – FR4407 – near Pink Tank. From here there are beautiful views of the Evans Mountain area – it is an easy walk to the edge of Buehman Canyon and stunning views of the canyon below.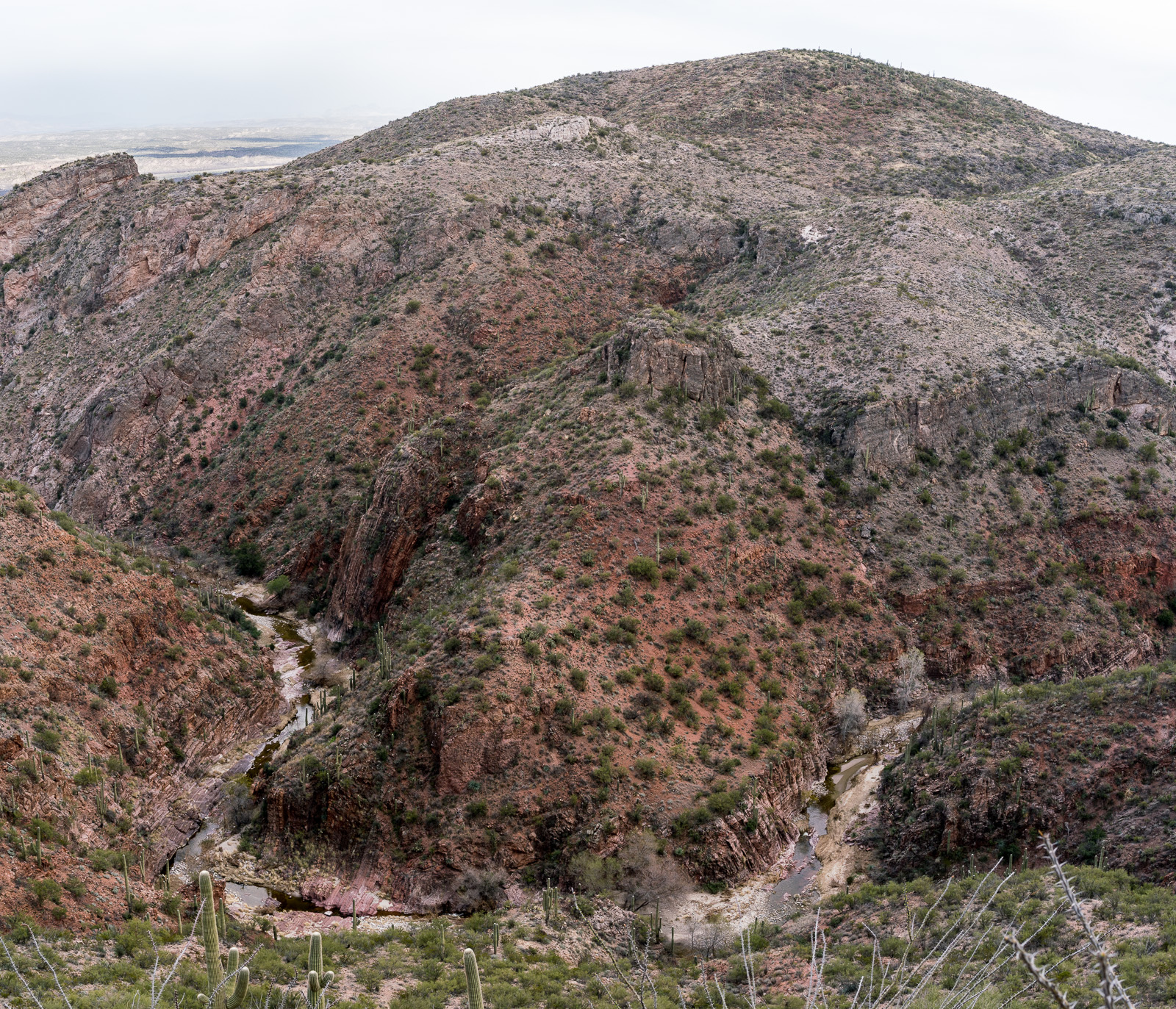 The descent down a small drainage into the canyon is steep and unremarkable – but the bottom of the canyon is amazing! Interesting rock walls, carved water ways, flowing water, gorgeous colors – the first drops of rain signal an end too my visit much too quickly…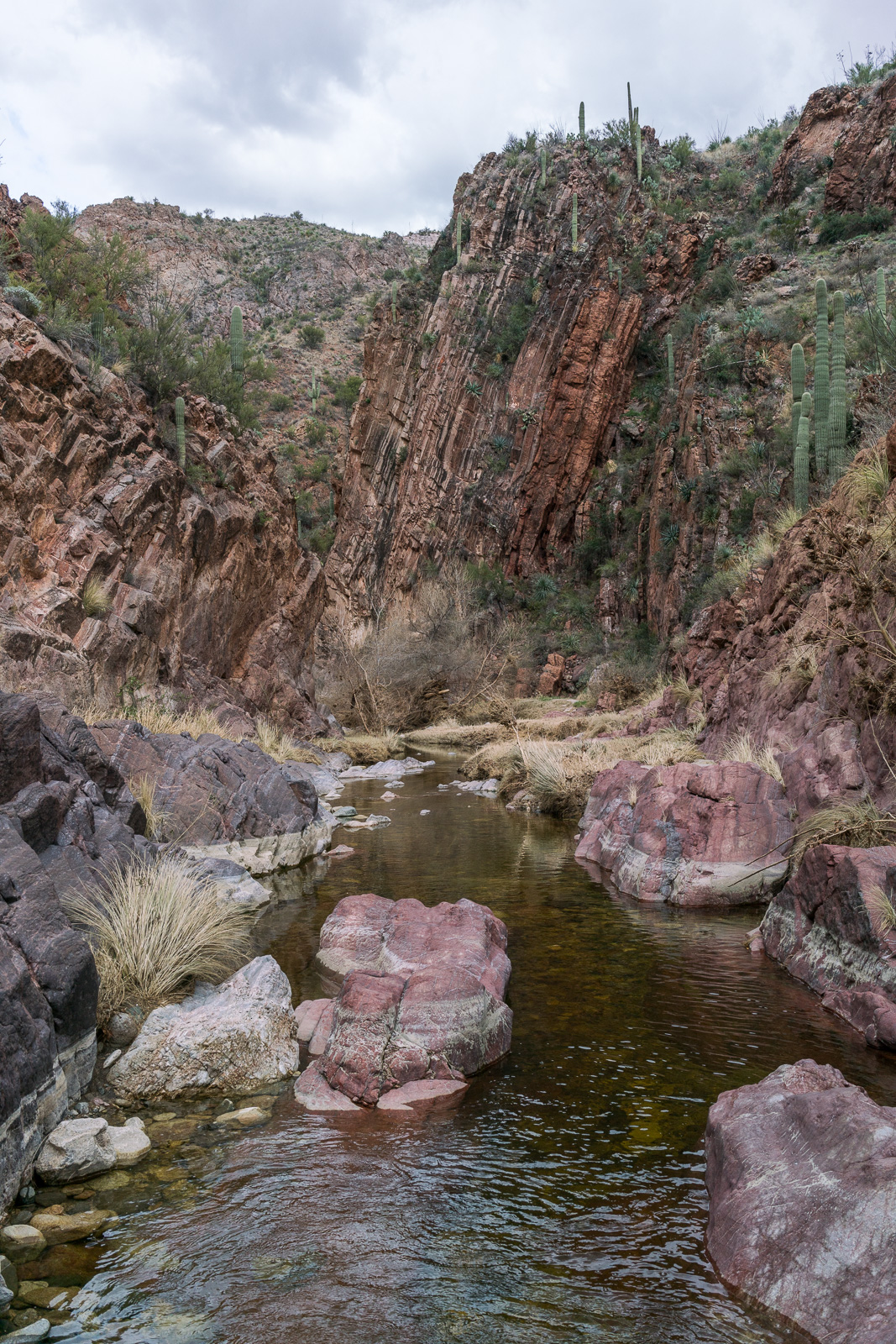 Pima County owns and protects much of the bottom of the canyon east of the forest boundary – the land was donated to The Nature Conservancy in 1996 and in 2011 was transferred to Pima County (who owns the nearby A7 and Six Bar ranches). In the last few miles down to the San Pedro River the canyon becomes a mix of Arizona State Trust Land and private land.
Buehman Canyon is named for Henry Buehman. Henry Buehman was born in Bremen, Germany, in 1851 and before setting off for the US in 1868 he spent 3 years as a photographer's apprentice. After a short stay in New York Buehman traveled to California where he worked as a photographer for 4 years before selling his business in Visalia to fund mining ventures in Califonia, Utah and Nevada.
After becoming an American citizen Buehman crossed into in Arizona at Stone's Ferry and equipped himself for a trip into Mexico in Prescott – but in Tucson he ended his journey and soon began working as a photoghaper and dentist.
Buehman made potraits, photographed events and traveled Southern Arizona creating photographs. His studio and photographic business were successful and he purchased 150 acres west of Redington and established a ranch. He lost the ranch after droughts in 1895 and 1896.
In addition to photography Buehman held a number of offices in Pima County and Tucson beginning in 1882 when he was elected as Public Administrator of Pima County and culminating with two consecutive terms as Mayor from 1895 to 1899.
Henry Buehman died in 1912 – but Buehman Studio continued to be run by Henry's son Albert and grandson Remick. The studio closed in 1950 and in 1967 the Arizona Historical Society purchased the collection. The photos are available for the public to view thru the Arizona Historical Society and are featured in The Buehman Studio, Tucson in Focus.