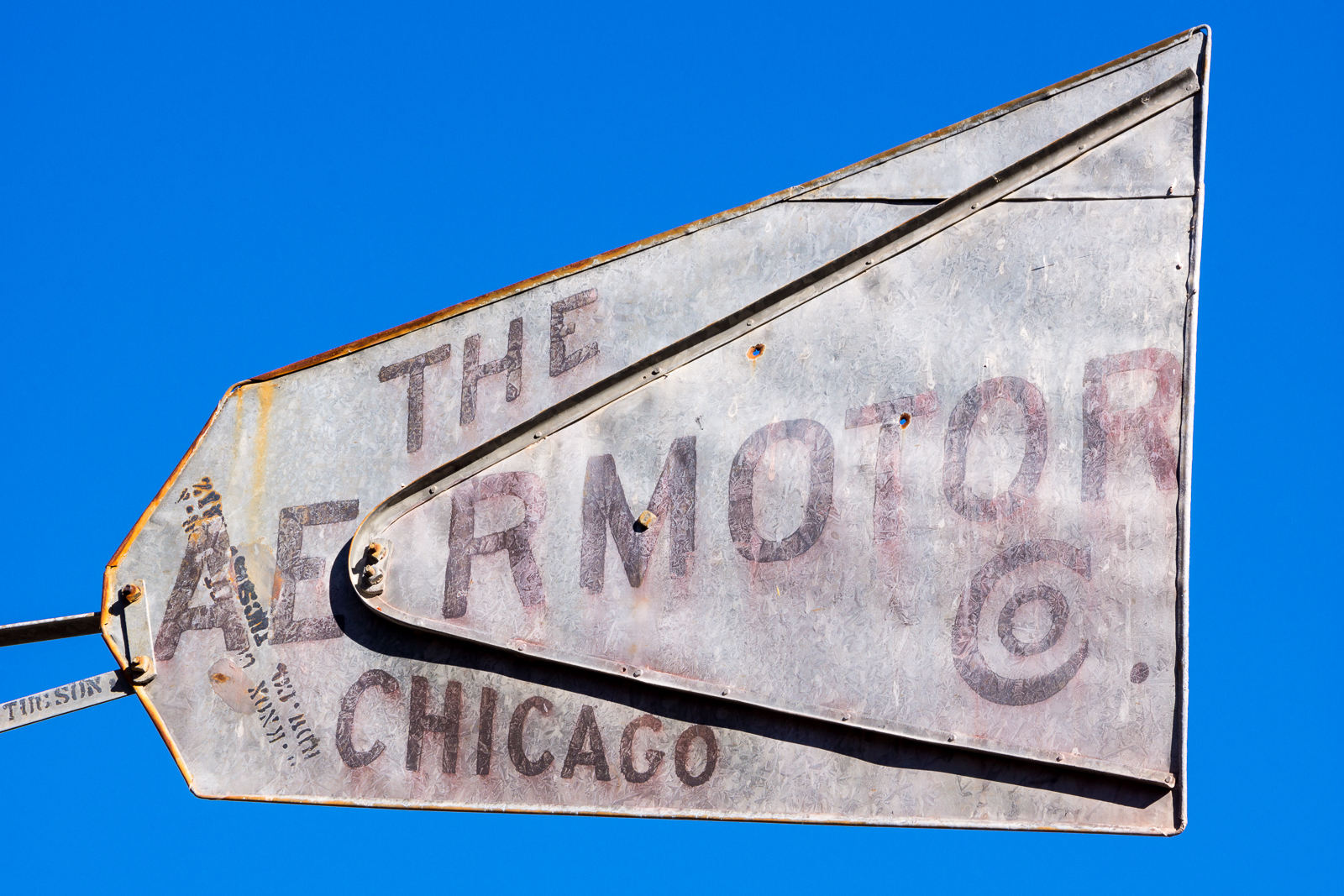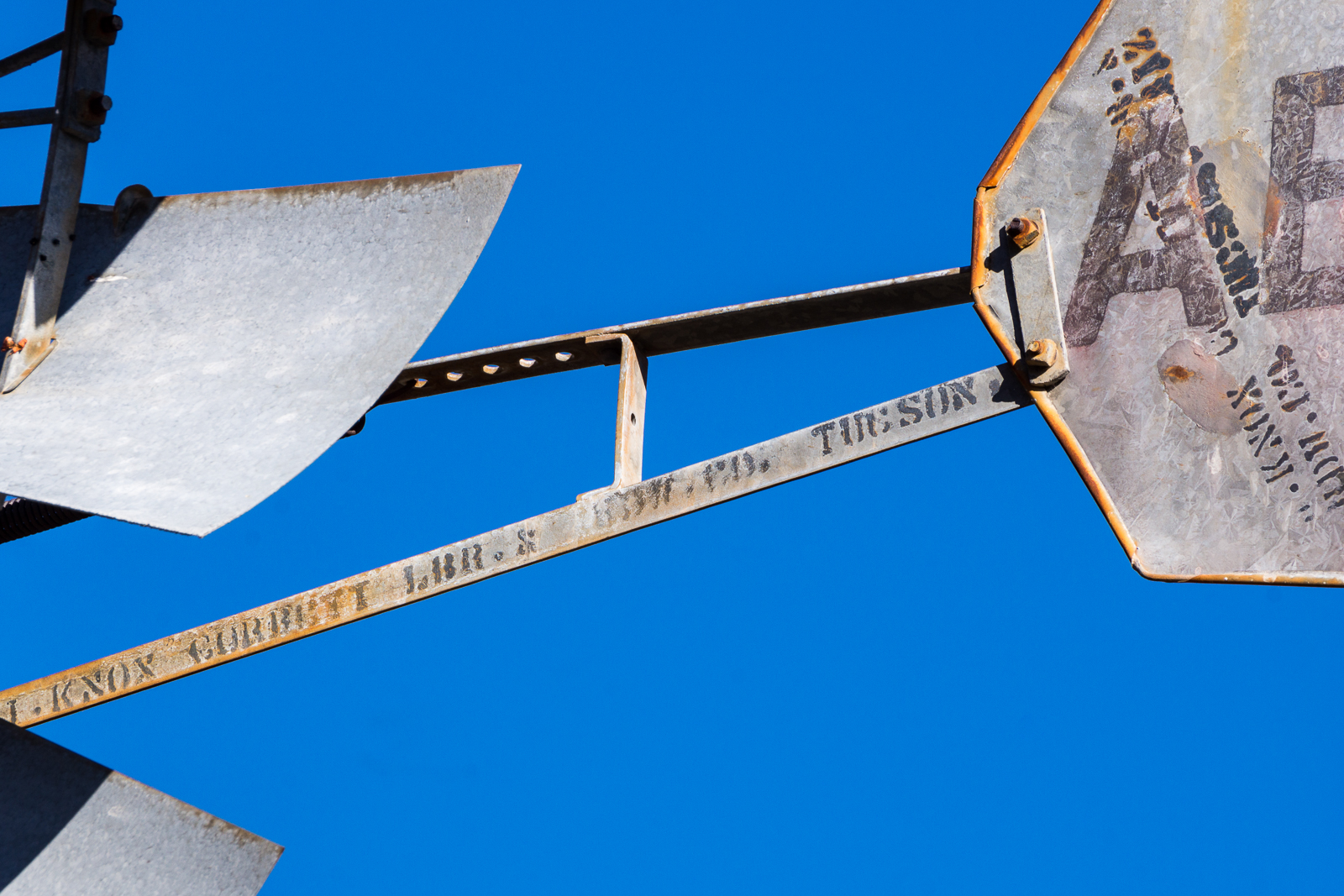 An obvious destination in Oracle State Park is the Windmill on the Arizona Trail – on this trip to the windmill I paid a bit more attention to the windmill itself and was able to learn more about it:
–Aermotor: Aermotor has been making windmills since 1888 and is still in business today! From the beginning their windmills featured a steel wind wheel – apparently a key feature because it was more efficient than the wooden wind wheels commonly in use at the time. Some articles about Aermotor's history: Aermotor Windmill Company History, GasEngine Magazine – History Of The Aermotor Windmill Corporation, Watrnews.com – The Aermotor Company – Windmills Made in the U.S.A. 
– J. Knox Corbett Hardware and Lumber Company, Tucson: While I can not read all of the smaller writing on the windmill there is enough to connect it to the  J. Knox Corbett Lumber and Hardware Company. 
William Corbett came to Arizona in 1877 – after working at Lord & Williams, as an Assistant Postmaster and as a paymaster in the army he returned to Tucson in 1890 and bought a hardware store on the corner of Congress and Main – it became the W.J. Corbett Hardware Company. William Corbett ran the company until his death in 1919.
J. Knox Corbett came to Tucson several years after his brother and worked selling news papers for the Arizona Daily Star, as a postal clerk, owned a stage and freight line, owned the Tres Alamos Ranch on the San Pedro River and was the Postmaster of Tucson. Knox established J. Knox Corbett Lumber in the early 1890s. After his bother's death in 1919 J. Knox took over the W.J. Corbett Hardware Company and it became the W.J. Corbett Lumber and Hardware Co. After suffering a stroke 1922 Knox retired from the business and it was taken over by Hiram Stevens Corbett.
Hiram "Hi" Stevens Corbett – son of J. Knox Corbett and Lizzie Hughes (eldest child of Sam Hughes and Atancia Santa Cruz) – became president of the J. Knox Corbett Lumber and Hardware Company in 1923. Today "Hi" Corbett's name is familiar to many in Tucson because in 1950 Hi Corbett Field was named in his honor for his work in bringing baseball to Tucson. 
The J. Knox Corbett Lumber and Hardware Company – which eventually included a store on Speedway – closed in 1965.
The  J. Knox Corbett House is now part of the The Tucson Museum of Art's Historic Block. The Arizona Memory Project contains a contribution from the Tucson Museum of Art Research Library, Tucson Museum of Art Historic Block Homes – A Window on Bygone Days, that includes a great resource in learning about the Corbett family:  A History of the J. Knox Corbett House and the J. Knox Corbett Family by Bettina Lyons (March 1981).