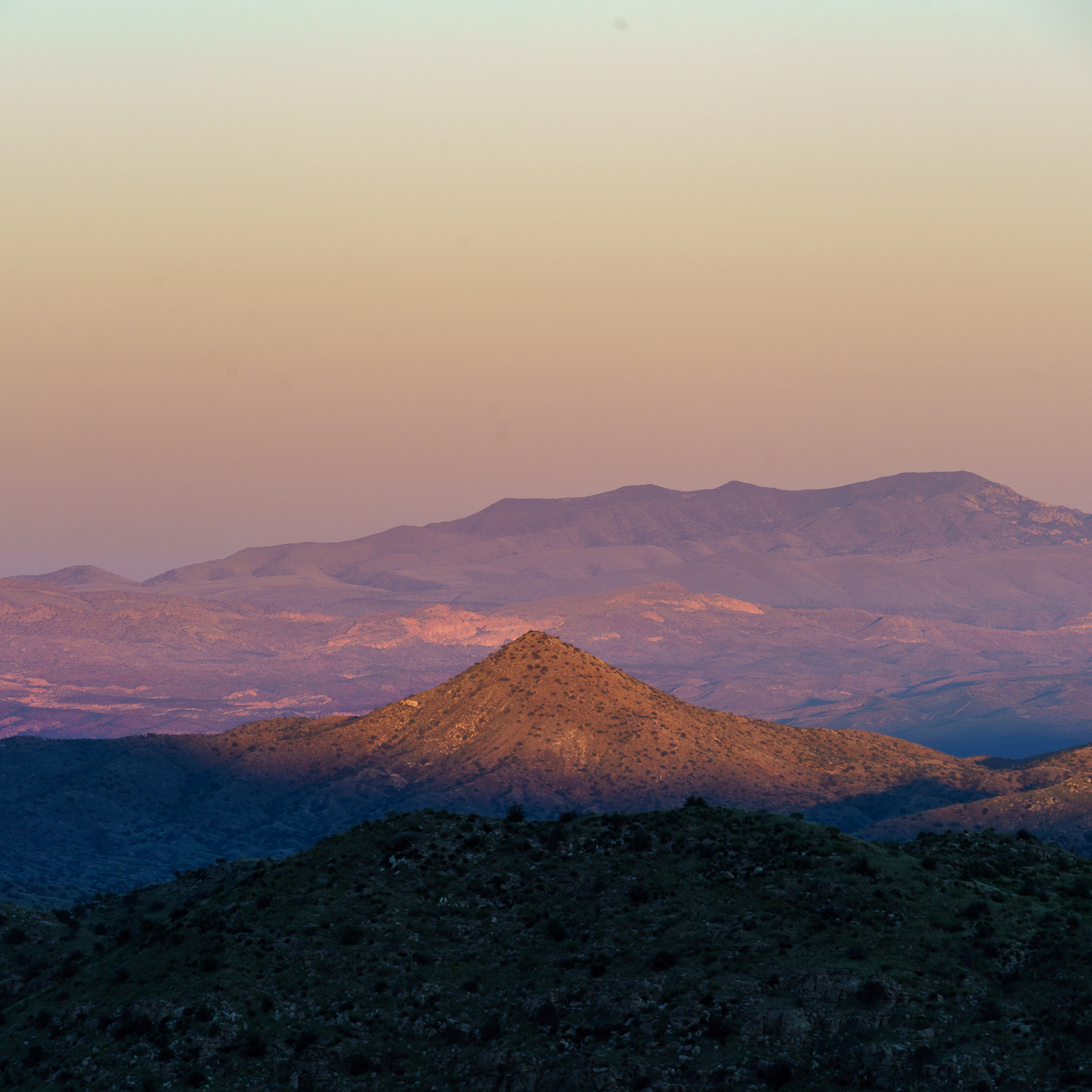 We started at the Molino Basin Parking Area and hiked the Bellota Trail – as the eastern skyline came into view we left the trail and traversed the hillside – with Piety Hill visible below and the Winchester Mountains on the horizon we sat down to watch the sunset and wait for Hunter's Moon to rise.
From Universe Today:
The name [Hunter's Moon] dates back to the First Nations of North America. It is so-called because it was during the month of October, when the deers had fatted themselves over the course of the summer, that hunters tracked and killed prey by autumn moonlight, stockpiling food for the coming winter.