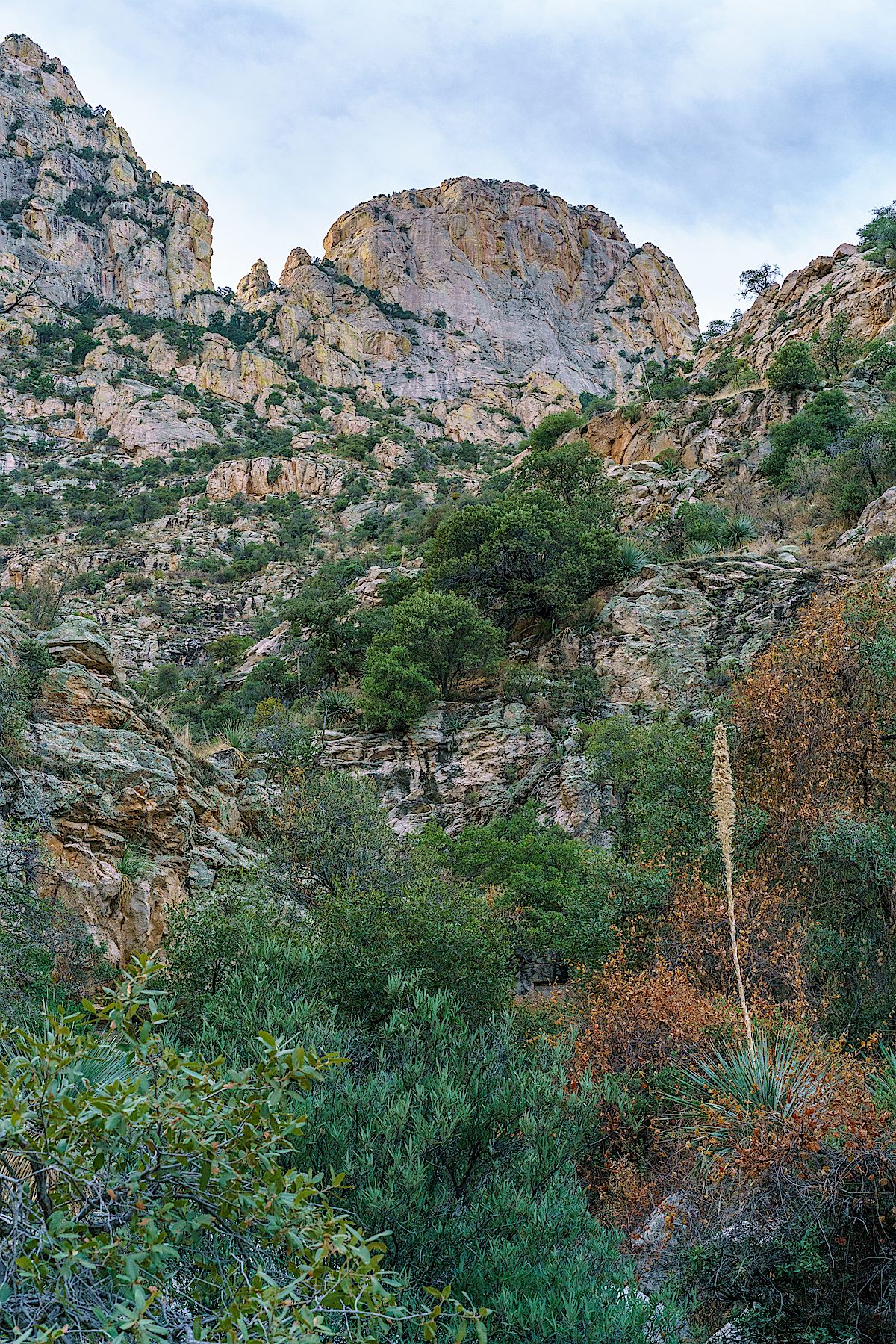 Dead Horse Canyon – Frog Mountain Blues – p. 61:
Buster looks at the mountains and shifts to teaching the old geography, one that has slightly different notes from the modern hiking maps. The first gouge to the west he calls Alamo Canyon because there used to be a big cottonwood up there. Then comes Cement Tank because they put a trough in there. After that is Dead Horse for a dead horse found one day. Then Montrose on whose upper reaches Buster Spring bubbles away. And over the ridge from that is Romero for the old ranching family that came into the county in the nineteenth century. When Buster arrived in the 1920s they were still here, still ranching. And they became his neighbors.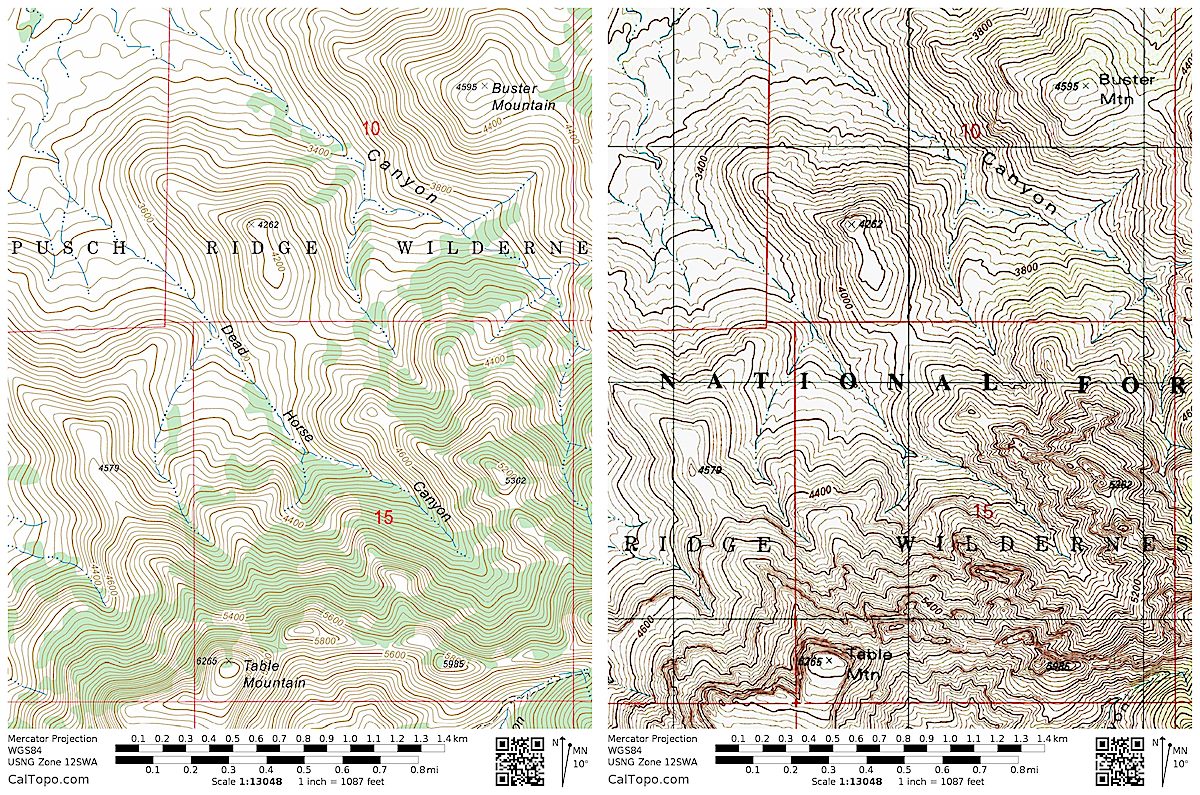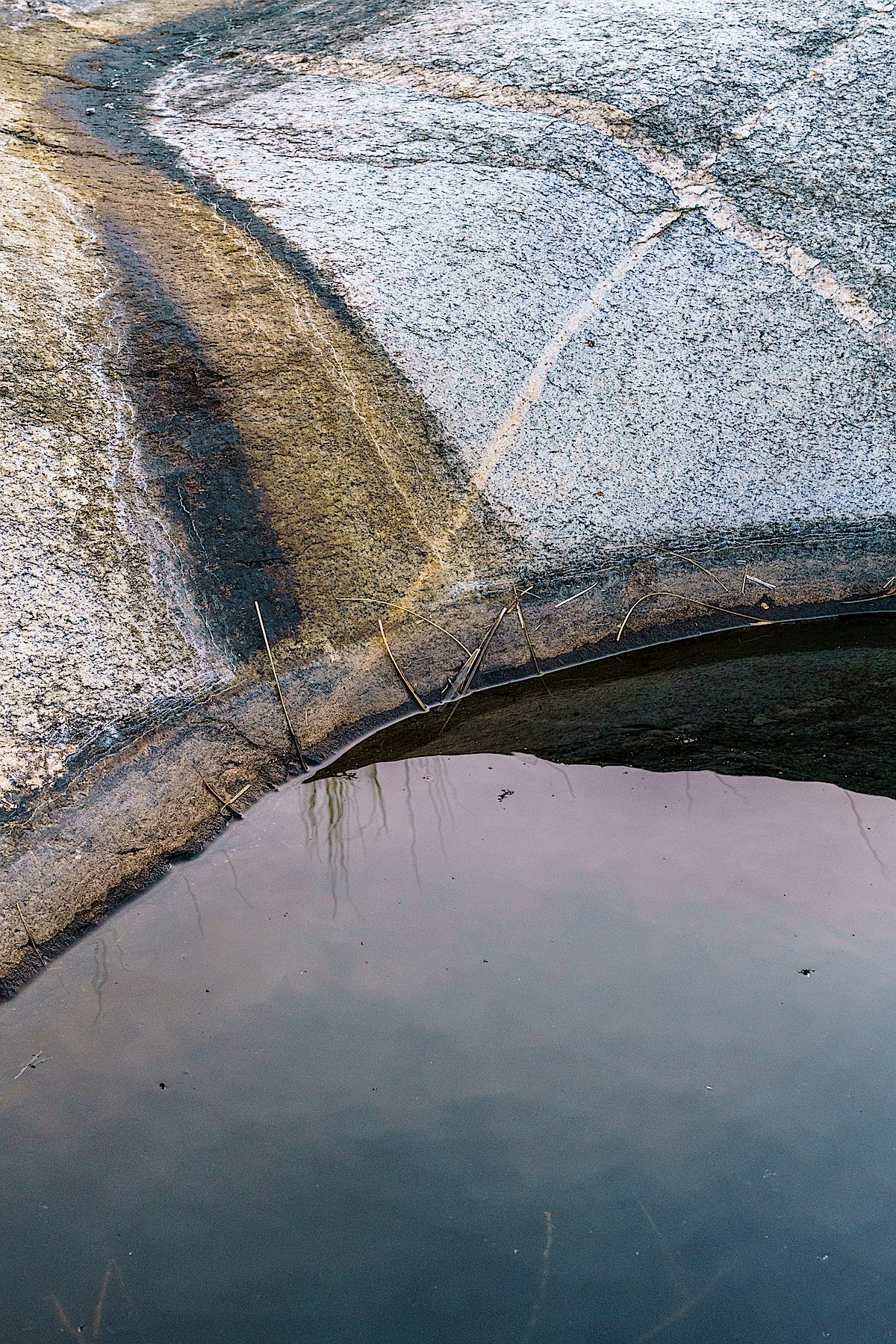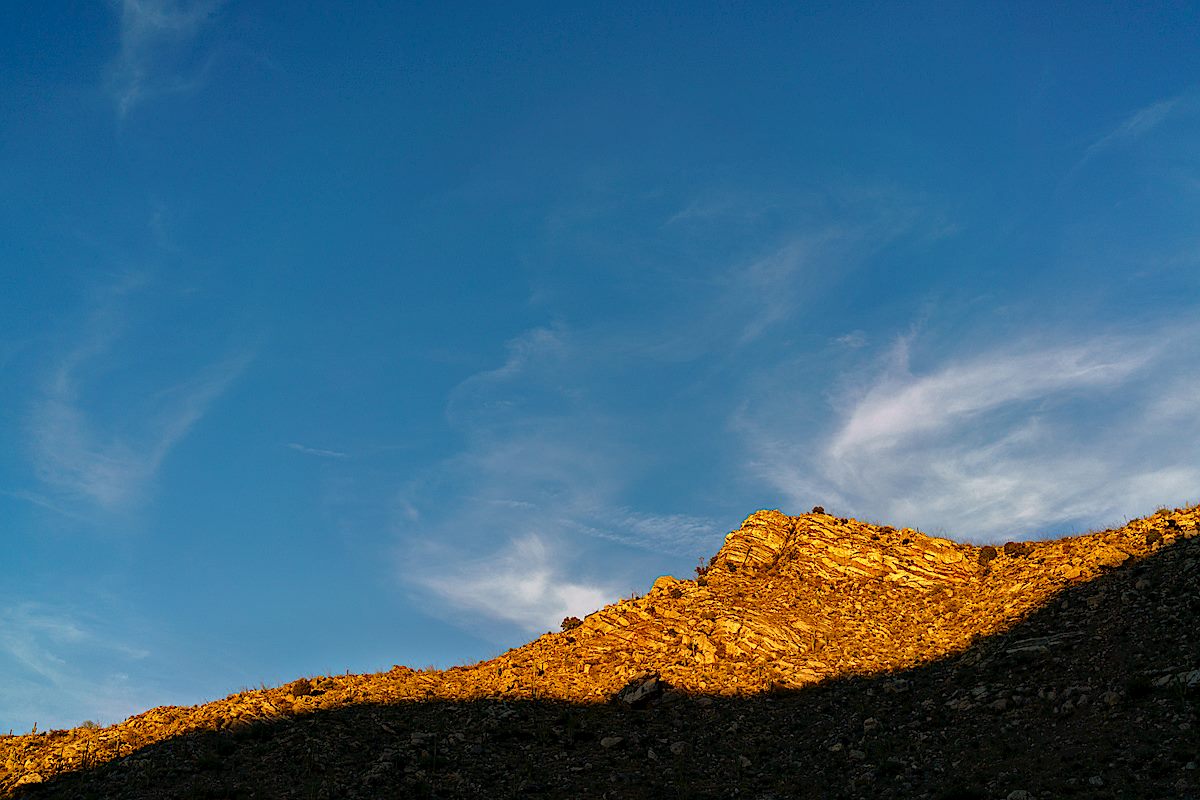 Dead Horse Canyon is in the Santa Catalina Bighorn Sheep Management Area – lacking an official trail travel into this area is prohibited from January until May, but the summer heat means that it will be next winter before a pleasant visit is possible.
Bighorns have been documented in Dead Horse Canyon for many years – according to And Then There were None 8% of the Bighorn Observations made from 1936 to 1978 were in Dead Horse Canyon (p.88) and the photo shown below (of bighorn in Dead Horse Canyon) is described as "the largest number of sheep ever photographed as a group in the Santa Catalinas". In 1972 bighorn permits were issued to 5 hunters, 2 kills were made – one at the head of Dead Horse Canyon (the last permits issued were in 1992).