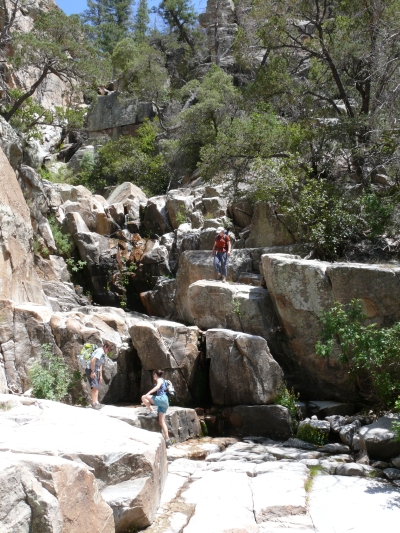 Location
This hike is located in the Santa Catalina Mountains near Tucson, Arizona. This hike is in the Pusch Ridge Wilderness.
Notes
This is a classic! Water, rock, water falls, pools, scrambling – this hike has the Palisade Trailhead and the Spencer Campground as the start/end points and can be done in either direction – with both directions a car or bike shuttle will be welcome (rather than a hike along the highway!) after a long day of hiking. Note that this is above the technical section of Palisade Canyon that is described in Arizona Technical Canyoneering.
Some cautions:
This hike is almost completely off-trail in rugged canyons, looking at the map it is (even having done it!) easy to underestimate the time this will take – this could easily take you all day! (Or longer… While it can certainly be done more quickly you might also want to factor in time to enjoy – this is incredibly scenic and the water is pretty inviting in places…)
This is not slot canyon – but as with all canyons watch the weather and be aware of potential flash floods.
There is some scrambling involved! Compared to many canyons this is fairly mellow – but this might be best avoided if a few occasional climbing moves are going to be a problem.
There is not too much to the route itself – basically you follow the canyons! The most gorgeous area is where the two canyons meet.
Stats (approximate)
7 miles
3200′ elevation gain and loss
Maps
While both the Green Trails and Southern Arizona Hiking Club Map show this area – and navigation for this hike mainly consists of walking up/down canyon I think it is better to have a more detailed map such as the USGS Mount Bigelow Quad.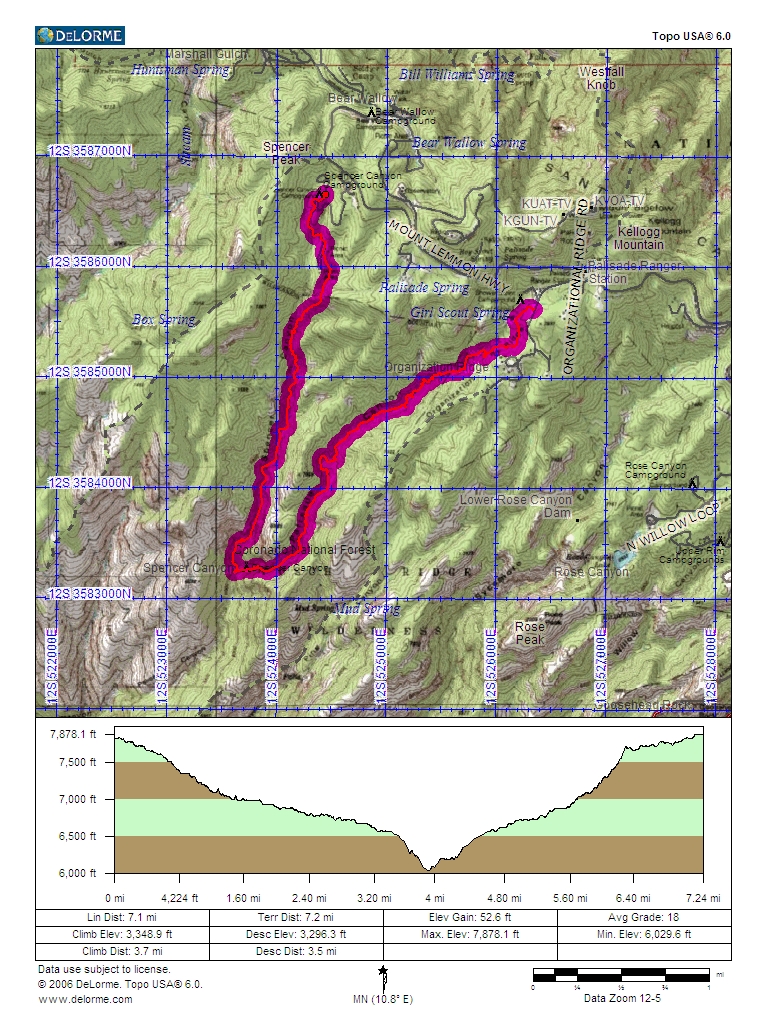 Pictures
2007 May Palisade Canyon – Spencer Canyon
2004 August Spencer to Palisade Canyon