The Santa Catalina Mountains, A Guide to the Trails and Routes (Fourth Edition – Revised) by Pete Cowgill and Eber Glendening (published by Rainbow Expeiditions) has been out of print for many years, but used copies can often be found on Amazon (or perhaps sometimes at Bookmans – pictures of my well loved and somewhat abused copy below) – be careful on Amazon, sometimes earlier editions are available, which might be interesting – but are likely not what you want.
I suppose that you might – with great effort – be able to find all the information in this guide book on various internet sites and in other guide books/maps… And certainly, if the more popular and well established trails are your pleasure there may be little point to this aging guide. But if you love the obscure corners, old routes, and less traveled places you should find a copy of this book – I have spent many hours dreaming about the locations and routes it holds.
A store copy is usually available on the map table of the Summit Hut.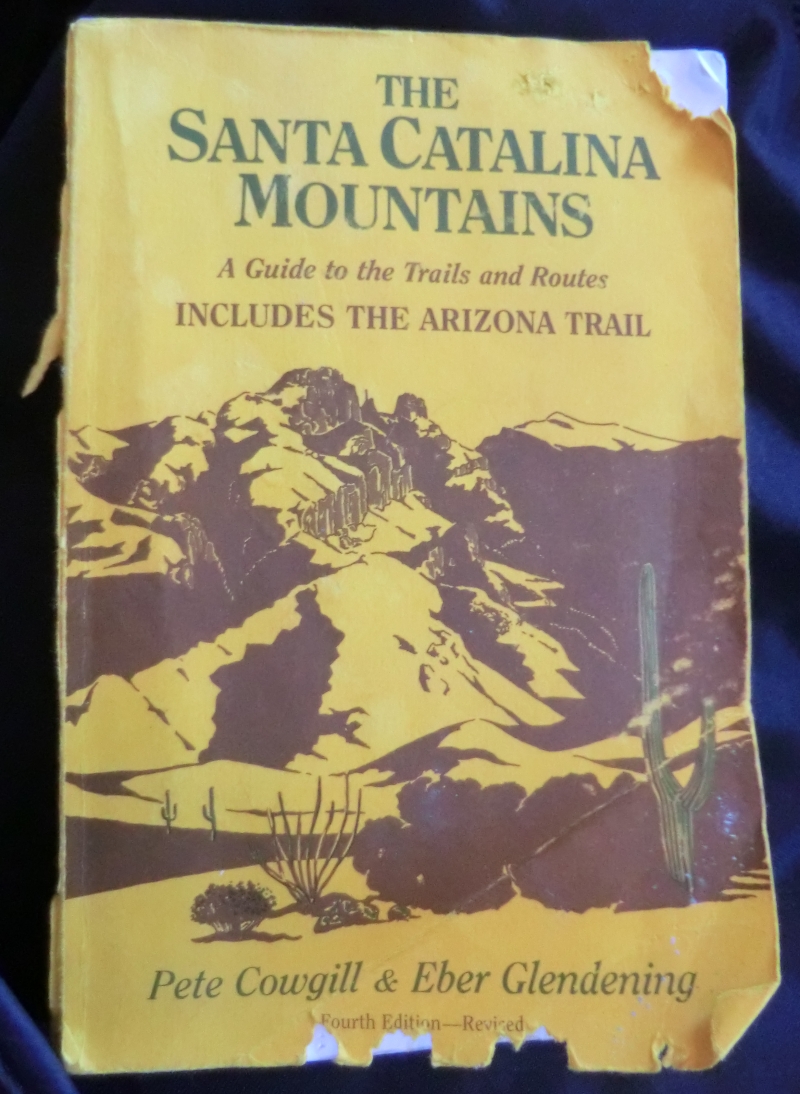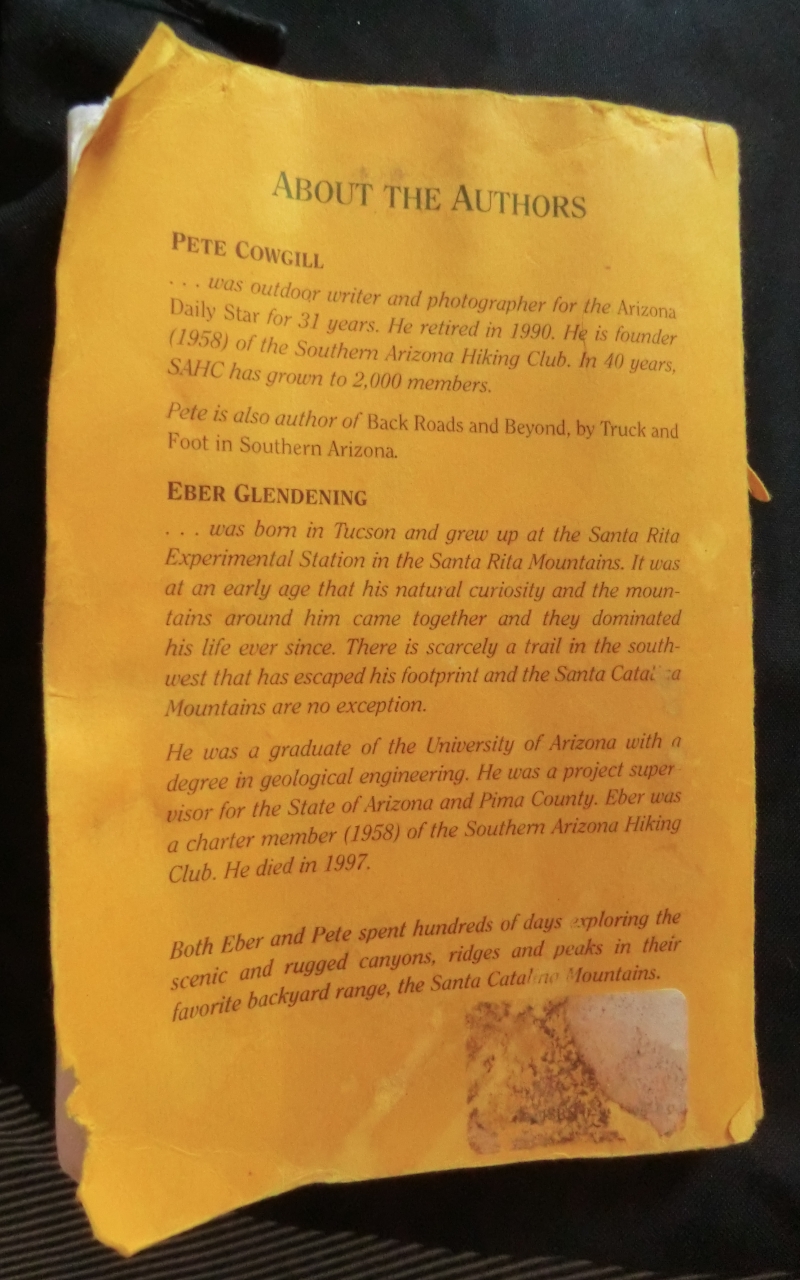 Editions:
Trail Guide to the Santa Catalina Mountains, Coronado National Forest, Arizona
Pete Cowgill & Eber Glendening
Rainbow Expeditions, 1975
Trail Guide to the Santa Catalina Mountains, Coronado National Forest, Arizona
2nd Edition
Pete Cowgill & Eber Glendening
Rainbow Expeditions, 1977
ISBN 0-930896-02-5
Trail Guide to the Santa Catalina Mountains, Coronado National Forest, Arizona
Third Edition
Pete Cowgill & Eber Glendening
Rainbow Expeditions, 1987
ISBN 0-930896-03-3
The Santa Catalina Mountains, A Guide to the Trails and Routes
Fourth Edition
Pete Cowgill & Eber Glendening
Rainbow Expeditions, 1997
ISBN 0-930896-03-3
A listing of printings from the Fourth Edition:
First Printing, December 1975
Second Printing, December 1977
Third Printing, June 1981
Fourth Printing, September 1987
Fifth Printing, May 1991
Sixth Printing, January 1994
Seventh Printing, May 1995
Eighth Printing, February 1997
Ninth Printing, February 1998