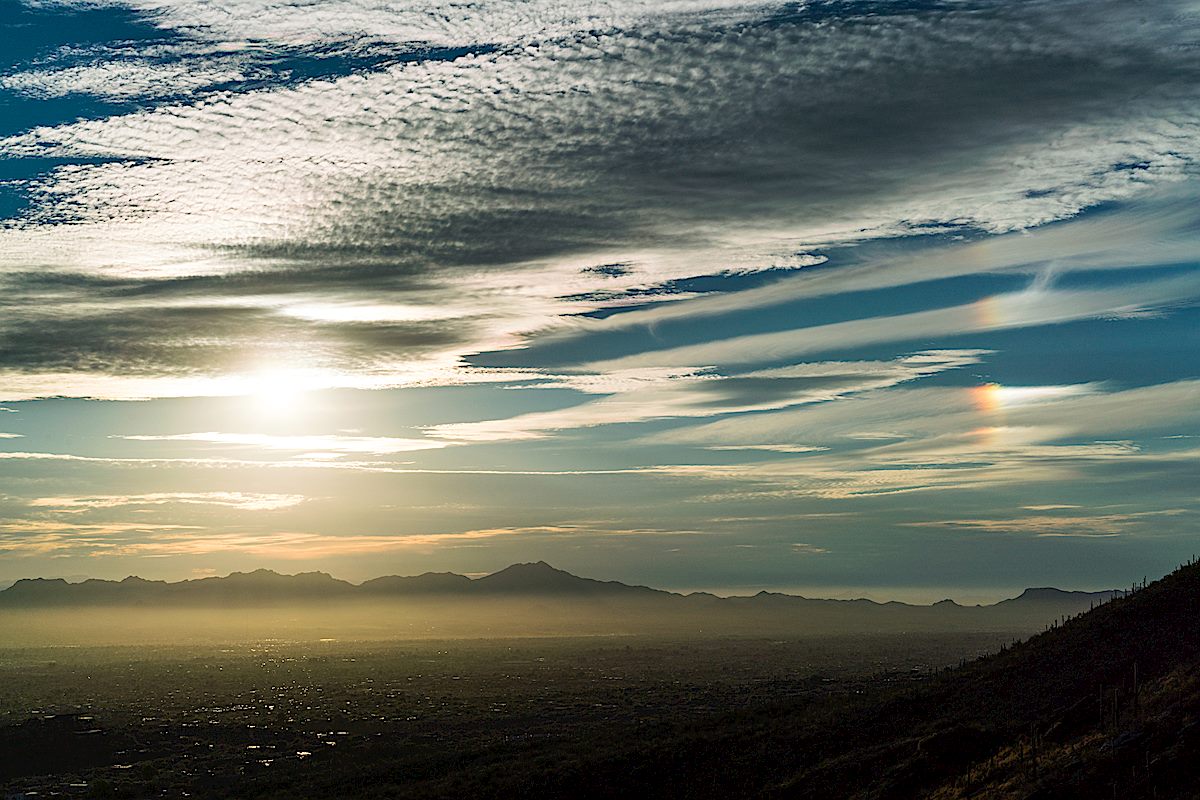 A long overdue news catch-up! 
The Forest Service held meetings earlier this year about the restructuring of the Developed Recreation Program (which has a tremendous budget gap) and is now moving forward with a proposal to increase some fees – Forest Fees May Go Up For Some Camping, Day-Use Sites – Arizona Public Media, Coronado Forest officials seek comment on proposed recreation fee increase – Arizona Daily Star
Fall always brings color to the mountain – but it can be easy to miss with the color confined to beautiful, but limited areas – this article has some pictures and good suggestions on places to go and some notes about the color lingering into November – Don't miss this: Autumn is showing its colors in Tucson's Catalina Mountains – Arizona Daily Star, Fall finale: Autumn color lingers in Catalina Mountains – Arizona Daily Star
The long-running process of permitting the Sabino Canyon Tram continues – in early November the Forest Service issued a final decision that appears to clear the way for upgrades to the shuttle program. Current tram operator takes aim at proposed Sabino shuttle changes – Arizona Daily Star, Letter: Sabino Canyon tours need to upgrade – Arizona Daily Star
Arizona State Parks system wins a prized gold medal – Arizona Daily Star: Arizona State Parks have received a 2017 Gold Medal Award Recipient in the category of 'State Park Systems' from the National Recreation and Park Association whose mission is 'To advance parks, recreation and environmental conservation efforts that enhance the quality of life for all people.'
Oracle State Park: Hiking trails, home tour – The Arizona Republic: It has been great to have Oracle State Park open full-time again – this article gives a nice overview of the park, points out this is the only state park that the Arizona Trail runs thru and includes a short history of the Kannally family whose ranch house is a major part of the park. With the weather cooling off this is a great time of year to visit!
County puts limits on exploding target use – Green Valley News: The Pima County Board of Supervisors voted 3-2 to approve an ordinance which bans the sale, possession or use of any target with a mixture of chemicals that will explode after being hit by a bullet. Note that there are a number of exceptions to in the ordinance. Exploding targets are believed to have caused the Sawmill fire.
National Public Lands Day on Coronado National Forest – Tucson News Now,  Visit any of Arizona's state parks for free on Black Friday – Arizona Daily Star: With some effort there are many ways to visit public lands that don't require a fee – but there are many – often very popular and well known areas – that you can only visit by paying a fee – thankfully each year many fee areas have select days where access is free!
Three mountain lions – a mother and 2 yearlings – were caught on film near the Sabino Canyon Tram road and there was a possible mountain lion attack on a dog in the Tucson Mountain area (unconfirmed but AZGF notes an increase in mountain lion reports in residential areas this monsoon season). The articles states that photos/video of mountain lions close to the Sabino Canyon tram road are rare but both incidents are good reminders that there are mountain lions in many areas around Tucson. Mountain lion sightings in the Santa Catalina Mountains are relatively rare, and there have been few negative mountain lion/human interactions, but it is important to be aware of these beautiful animals! Female mountain lion, yearlings caught on camera at Sabino Canyo – KVOA.com, Mountain lions spotted not far from Sabino Canyon tram road – Tucson News Now, Dog dies in possible mountain lion attack on west side of Tucson – Tucson News Now
New Oro Valley trail aims at hikers, cyclists, horses – Arizona Daily Star: Planning is going forward on a new trail! The current plan is for a new trailhead off Rancho Vistoso Boulevard and a 1.2 mile earthen path extending northeast along Big Wash. For me the most exciting part of this project is the indication that at some point it may connect the CDO to the Tortolita Mountain Park!!! "The second phase will go from Tangerine Road to Rancho Vistoso Boulevard, and the third phase will be from the Cañada del Oro Wash to Tangerine Road."
Interesting to see Bighorn Sheep back in the news: continued money to study the sheep in the Santa Catalina Mountains, 32 of the tracking collars are still functional and there was a September 30th aerial survey that should result in a population estimate after photos from the survey are analyzed. Bighorn sheep thrive in mountains near Tucson – The Daily Courier, Hunter Legacy Fund grant allows AZGFD and SCI to continue desert bighorn study – goHUNT
The Mount Lemmon Marathon took place recently – news coverage seemed to focus more on the closure of the highway – but to me it was inspiring to see the pictures runners, rather than cars, taking up the entire road and ascending the mountain Mt. Lemmon Marathon this weekend – KVOA.com, Traffic restricted on Mt. Lemmon Highway Sunday morning – Arizona Daily Star, Despite road delays, business still flowed on Mt. Lemmon on Marathon Day – KGUN9
Forests of the Catalinas: Unburned and beautiful | Recreation | tucson.com – Arizona Daily Star: The Burro Fire largely burned in areas that are no longer covered by the trail system in the Santa Catalina Mountains – this article points out a few of the beautiful places not impacted by the recent fire.
Local coffee roaster adds Arizona Trail Blend – Copper Area News: Sky Island Roasters, located in Oracle, is selling an AZ Trail Coffee blend and donating a portion of every purchase to the Arizona Trail Association!
Critical water tanks on Mount Lemmon are full, thanks to monsoon – Arizona Daily Star: Good news from the mountain and always great to see a positive story about water in southern Arizona.
An extended season for Rose Canyon Lake! Good news for Tucson anglers and campers: Season extended at Rose Canyon Lake – Arizona Daily Star
Firewood permits are available – Coronado National Forest – News & Events – Coronado National Forest
In late August the Molino Basin restrooms were vandalized with offensive graffiti – Vandals graffiti popular Mt. Lemmon campground – KGUN9, Popular Mt. Lemmon campground vandalized with graffiti – Tucson News Now
It was a fun wildflower season this summer and according to Mark Dimmitt (a wildflower expert and retired director of natural history at the Arizona-Sonora Desert Museum) this summer was one of the best summers since 1990 for well-spaced frequent wildflower friendly storms. Urban wildflower color abounds in this rain-washed summer – Arizona Daily Star, Tucson deserts burst into summer bloom thanks to abundant monsoon rains | Recreation | tucson.com – Arizona Daily Star
I know that our American landscape has value beyond 'dollars' to many citizens – but in today's America I think that even those of us who would rather spend our time talking passionately about the intrinsic value of our public land should be aware and able to talk about public lands as an important part of our economy – Tourists visiting Arizona spent a record $21.2 billion last year | Business News | tucson.com – Arizona Daily Star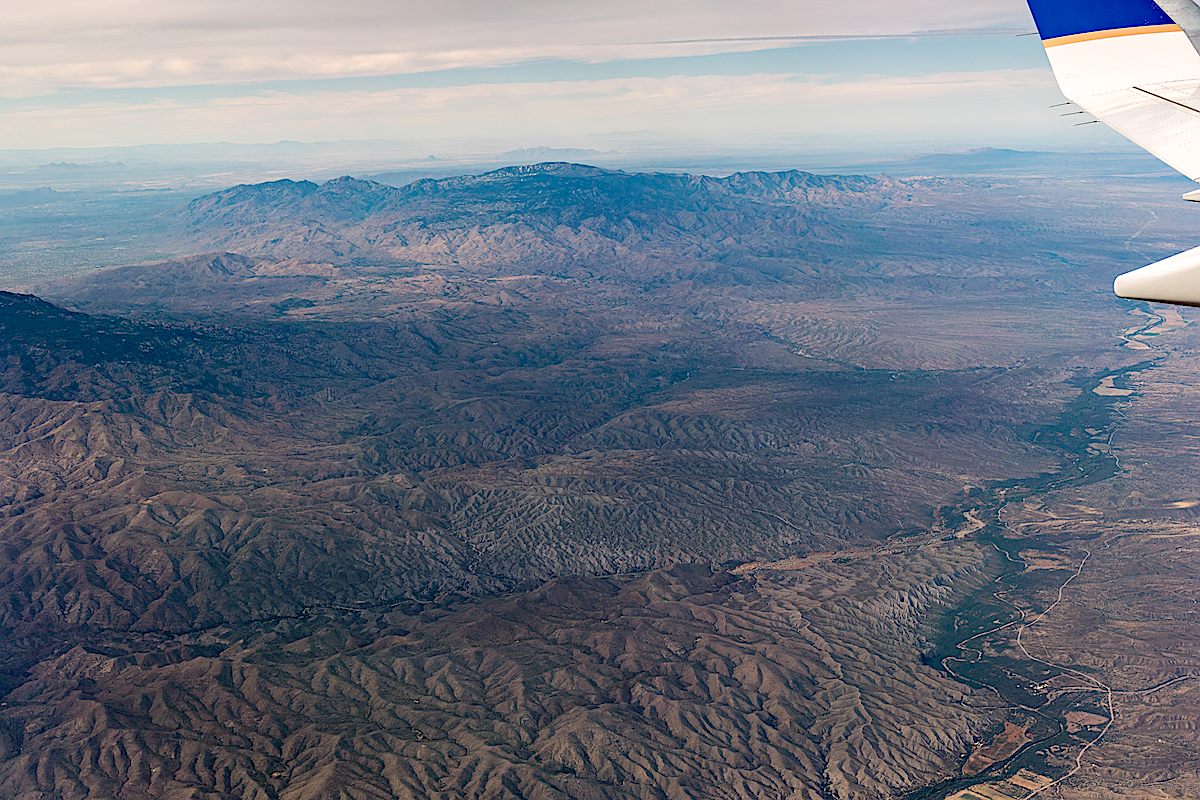 Today in Arizona History – U.S.News: For September 10, 1936: "on this date, Tucson and Pima County applied to the federal government for permission to construct a 250-foot (76-meter) high dam in Sabino Canyon." – thankfully that dam was never built!
Neto's Tucson: Son's memoir honors mother who raised 6 children on her own – Arizona Daily Star: Published several years ago Jesus Loreto's The Tortilla Maker: A Social and Historic Mexican American Narrative tells the tale of his family starting with his grandmother who came to Bisbee, AZ from Sonora, Mexico in 1957 and eventually moved to Tucson. In addition to being what looks like a very interesting personal narrative from the Southern Arizona area this book is mentioned here because Loreto's mother worked on a dude ranch in the Sabino Canyon area.
Tucson time lapse: What do you see? – Arizona Daily Star: This page contains an interesting time lapse view of Tucson – it is not really focused on the Santa Catalina Mountains, but you can see in the time lapse the growth of Tucson which has impacted access to the mountains is creating a situation where the Santa Catalina Mountains are isolated from other mountain ranges – an important concern for hikers, hunters and wildlife.
Throwback Thursday Video: Fall at Sabino Canyon – City of Tucson: A video from 20 years ago about Sabino Canyon.
Tales from the Morgue: Assault in Sabino Canyon | Tucson history and Stories from the Star's archives – Arizona Daily Star: A strange altercation from the past…
Find spectacular stone arches along Tucson's Catalina Highway – Arizona Daily Star: The Santa Catalina Mountains don't have the massive and stunning arches that you can find in southern Utah – but we do have a number of smaller arches and windows – including a number of interesting ones that you can see from the highway!
Hundreds of butterflies add a dash of color to Tucson's Catalina Mountains | Recreation | tucson.com – Arizona Daily Star: A interesting article about the butterflies – in particular the painted lady butterflies, that have been notable on mountain this year.
Why the Catalinas glow pink at sunset – KVOA.com, What's with those streaky clouds? – KVOA.com: Two quick and interesting articles with the 'whys' of some of the beauty in the sky.
Live on the mountain and want to help record data for the National Weather Service? Wanted: Mt. Lemmon snow observer – KVOA.com, NWS Tucson looking for volunteer snowfall observers on Mt. Lemmon – Arizona Daily Star
Bus-sized asteroid 2017 SX17 gives Earth a close shave – Skymania: 2017 SX17 – 'an asteroid the size of a bus' – passed within 55k miles of the earth and was first detected by a telescope in the Santa Catalina Mountains that is part of the Catalina Sky Survey.
Wildfire season threatened several telescopes on Mount Graham, Mount Lemmon – Arizona Daily Star: The telescopes on the top of the mountain and near Mount Bigelow were closed during the Burro Fire but thankfully none were seriously threatened by the fire.
Eww! Invasion of the caterpillars in Tucson pool – azfamily.com: Caterpillar invasion! White-lined Sphinx Moth Catepillars invade a neighborhood near Catalina State Park!Man facing charges after holding bobcat captive – KVOA.com: In August a man was charged for holding a bobcat in captivity in the Sabino Canyon and Snyder Roads area – it is suspected that the man was trying to help the animal when it was injured. If you are concerned about an injured wild animal consider contacting the Tucson Wildlife Center.
Hikes and Events:
Summer flash floods and the rescue of stranded hikers were major news items – flash flood related rescues, and sometimes injuries and deaths, are in the news every year, but this year featured larger groups of people stranded than I remember in previous years. While the various discussions about potentially closing resources, how to inform the public and rescues are interesting (and complicated – Star Opinion: Time for a 'stupid hiker' rule for some rescues? – Arizona Daily Star) probably the most valuable action you can take is to learn more about flash floods and Tim Stellar wrote an article for the Arizona Daily Star this summer that is a good start – Steller: You can lower flood risk at canyon swimming holes – Arizona Daily Star. Other flood related articles:
Other rescues:
Rescues/Accidents/Incidents including information from the SARCI Newsletter:
7/1/107 Butterfly Trail: New boots caused blisters until he was unable to continue – hoisted out.
7/1/2017 Seven Falls Trail: An exhausted family is met by SARA after reaching the road.
7/1/2017 Green Mountain Trail: A group was helped after a member injured their ankle.
7/4/2017 Seven Falls Trail: Exhausted hiker at Seven Falls is hoisted out.
7/25/2017 Bear Canyon Trail: Exhausted hiker hoisted out.
8/12/2017 Butterfly Trail: An exhausted hiker (partly due to medication) was helped on the trail and able to hike out.
8/16/2017 Sabino Basin: A group became separated and was eventually able to ask for help via cell phone – the lost group was helped with directions.
8/19/2017 Anderson Dam: Ankle injury carried out.
9/4/2017 Bear Canyon Trail: Hikers were unable to find the trail at dusk and called for help – helped by other hikers.
9/6/2017 Bear Canyon Trail: Exhausted hikers.
9/6/2017 Butterfly Trail: Ankle injury – the group tried to continue but eventually called for help – the hiker was hoisted out.
9/10/2017 Sabino Canyon Trail: A hiker with a head laceration is met just above the road in Sabino Canyon.
9/10/2017 Romero Canyon: A hiker missed the trail crossing at Romero Pools, continued downstream, injured his knee and had a history of diabetes – the hiker was hoisted out.
9/10/2017 Bear Canyon: An exhausted hiker is assisted with hydration and helped out.
9/23/2017 Aspen Draw Trail: A hiker with injured ribs is treated and walked out.
9/23/2017 Romero Pools: A hiker with an ankle injury is hoisted out.
10/9/2017 Palisades Trail: Hikers miss the trail below Mud Spring – they were located, helped back to the trail and assisted out.
10/14/2017 Ventana Canyon Trail: A hiker intending to turn around got confused and continued to the junction below The Window – met on trail and assisted out.
10/14/2017 Sycamore Canyon Trail: Hikers who came down Pine Canyon became exhausted hiking out to Prison Camp – one of the hikers went to get water for the other and they were assisted out by campers.
10/15/2017 Golder Ranch Trails: Mountain Bikers coming down from the top of the mountain via the CDO were separated, exhausted – after a 911 call they were all eventually found – two in the Golder Ranch Area and two on the Charouleau Gap Road.
10/21/2017 Pima Canyon Trail: A hiker is treated and assisted out after a fall.
10/21/2017 Brush Corral Trail: A hiker was unable follow the trail below the junction with the Brush Corral Shortcut Trail and was helped back up the mountain.