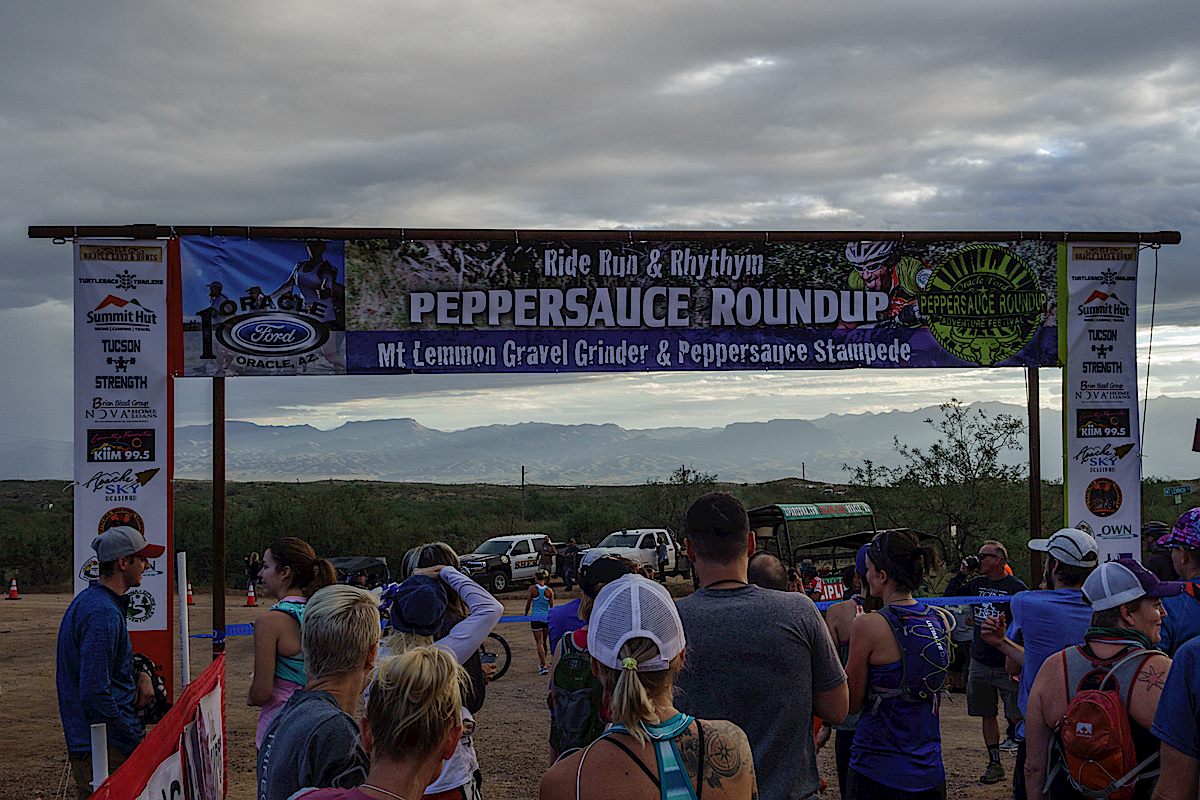 The start line of the Peppersauce Stampede – light rain, cool temperatures and beautiful light on the Galiuro Mountains across the San Pedro River. A great morning for a run – down the Control Road, dirt roads up to the High Jinks Ranch and a loop back to Arizona Zipline Adventures via the Arizona Trail/Cody Trail.
After the run I ate breakfast and watched as more and more people arrived – it was great to see so many people out and enjoying this part of the mountain! The Oracle Ford Peppersauce Roundup includes the Stampede Runs, Gravel Grinder Mountain Bike races, music, gear expo, camping, food, beer and, of course, the Zipline.
This was the 2nd year for the event and it is hard to imagine that it won't happen again next year!