Back to the Brush Corral area! Unlike my last trip into the area the goal wasn't a long hike on the Brush Corral Trail – but instead just a chance to explore a little.
There are some great views from Brush Corral Road (FR4407) – the edge to edge view (above) of the Santa Catalina Mountains is amazing – familiar peaks are labeled below in a reference image from PeakFinder.org (note that this is showing the USGS Guthrie Mountain rather than the peak at the end of the Brush Corral - Cedar Spring, Georges Spring, Pearsons Spring - 4/30/2017).

Hopeful curiosity and extreme skepticism and his a fair description of how I feel about blue marks on the maps of Southern Arizona. The area south of Evans Mountain down to Buehman Canyon has 11 springs marked on the map – an interesting concentration, I wonder how many of them still flow…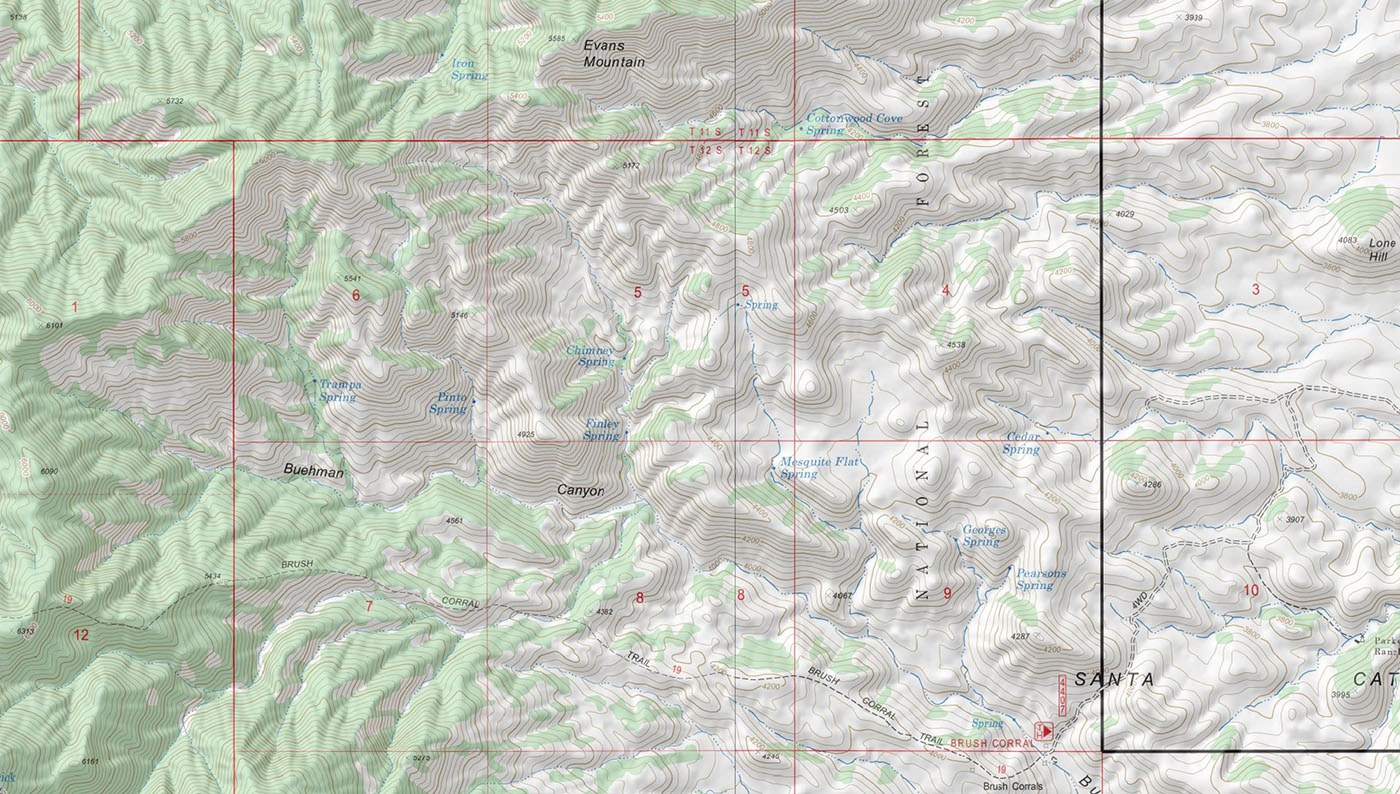 From a ridge-top camp west of Brush Corral Road I drop down into a a dry wash, crawl under barbed wire fence at the forest boundary and quickly find a dry tank where Cedar Springs is marked on the map. Pipes run up canyon from the tank, but there is no sign of water where they seem to end.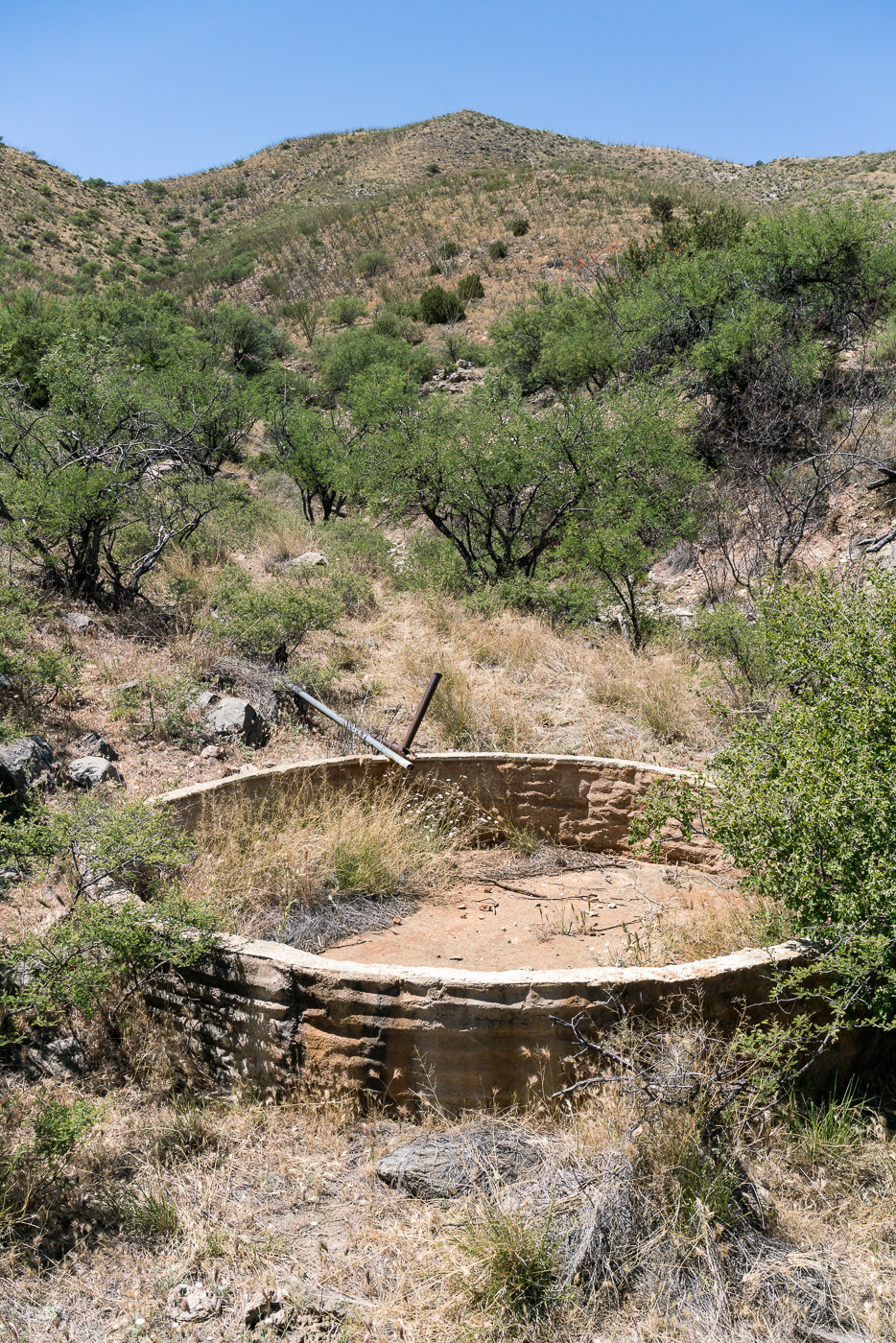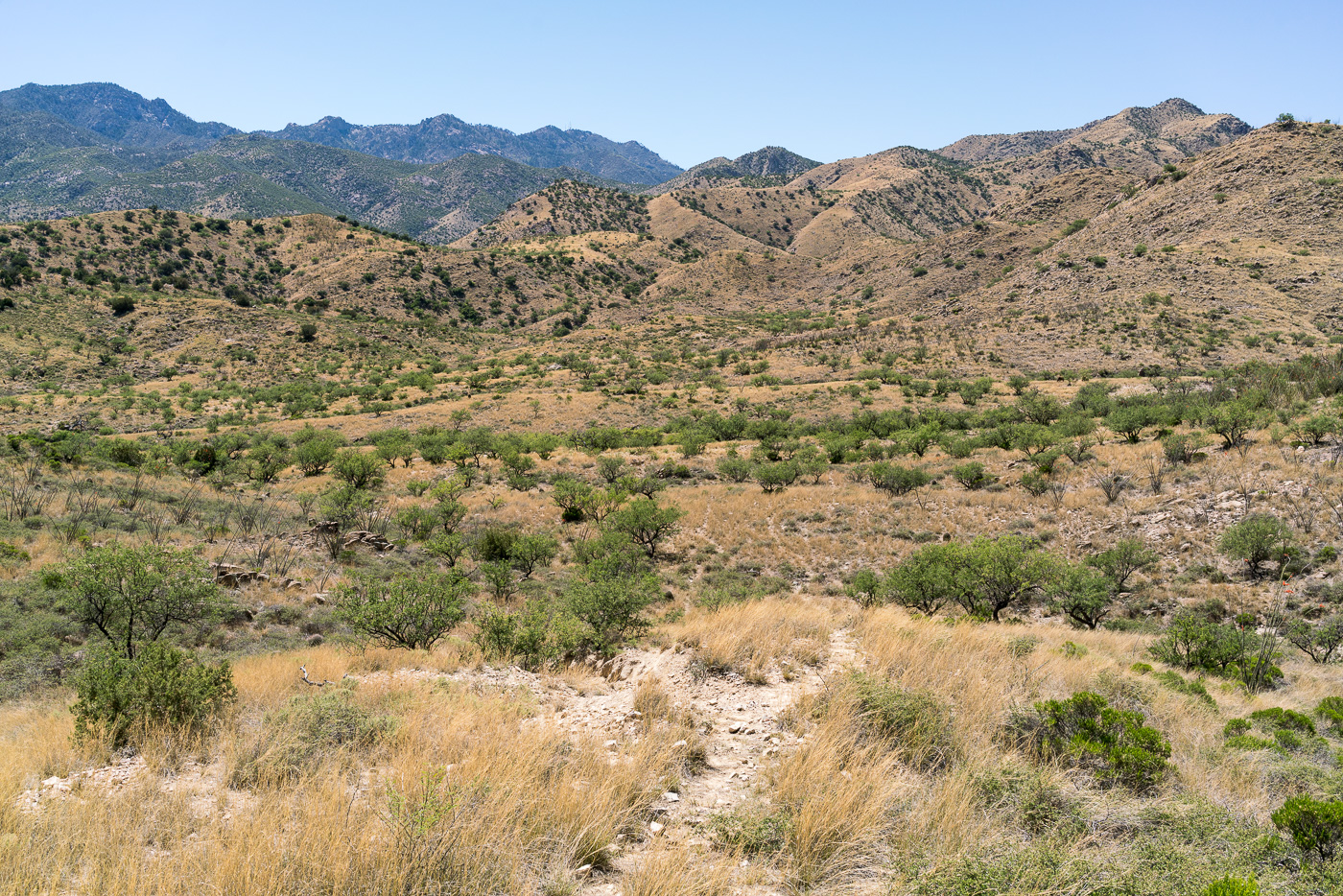 Around Mesquite Flat and over to the Georges Spring area – after finding Cedar Spring dry the number of pools of water in the area surprised me!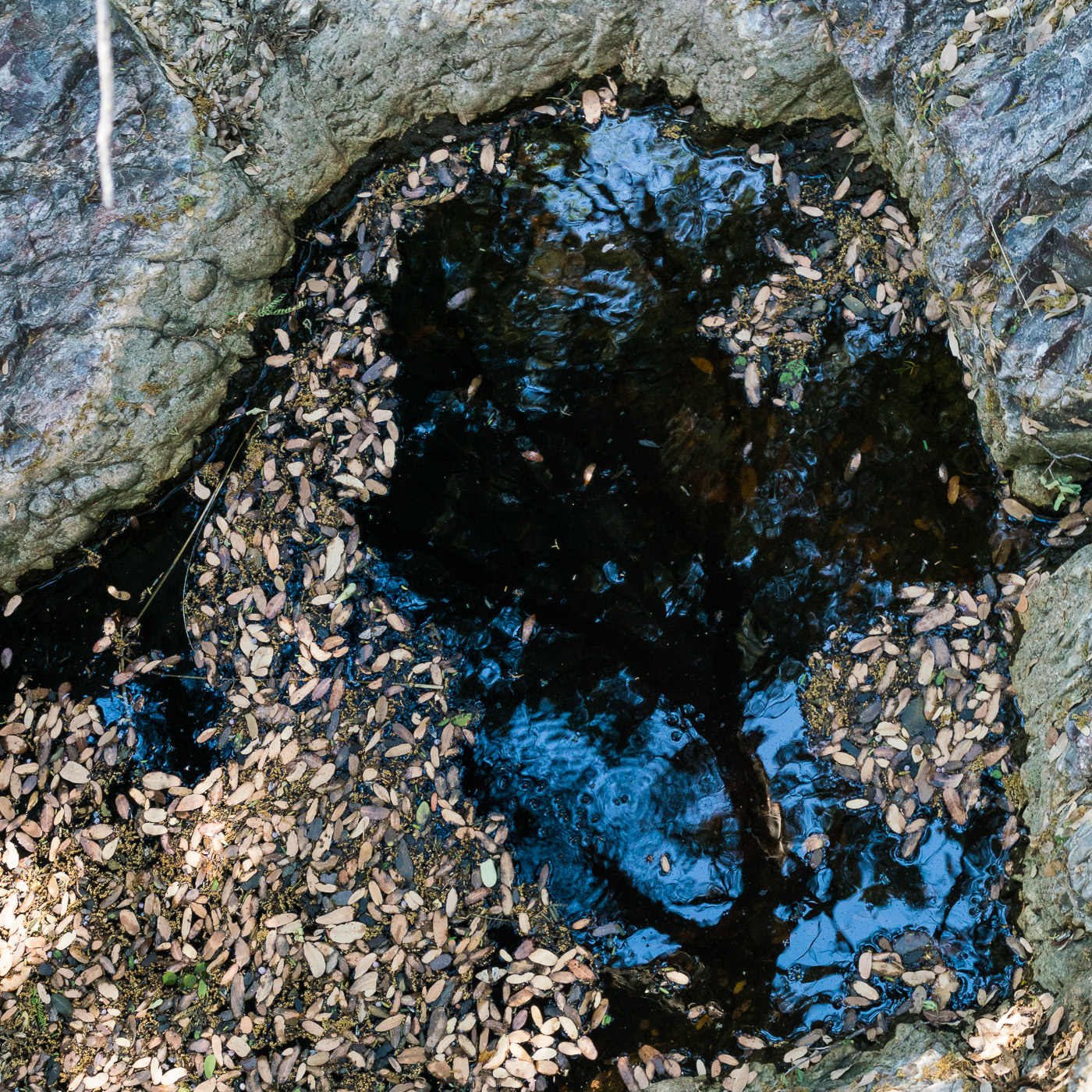 From Georges Spring it was a short walk to Pearsons Spring – in its small side canyon the only sign of water was a single, small depression with damp sand at the bottom. Returning to the canyon just west of the Brush Corral Trailhead I don't have to walk very far before both cows and small pools of water appeared in the canyon bottom. It looks like there was quite a bit more water in the canyon earlier in the year. The canyon merges seamlessly into Buehman Canyon a short distance above the Brush Corral Trailhead – from there it doesn't take long to loop back to the start of my hike.