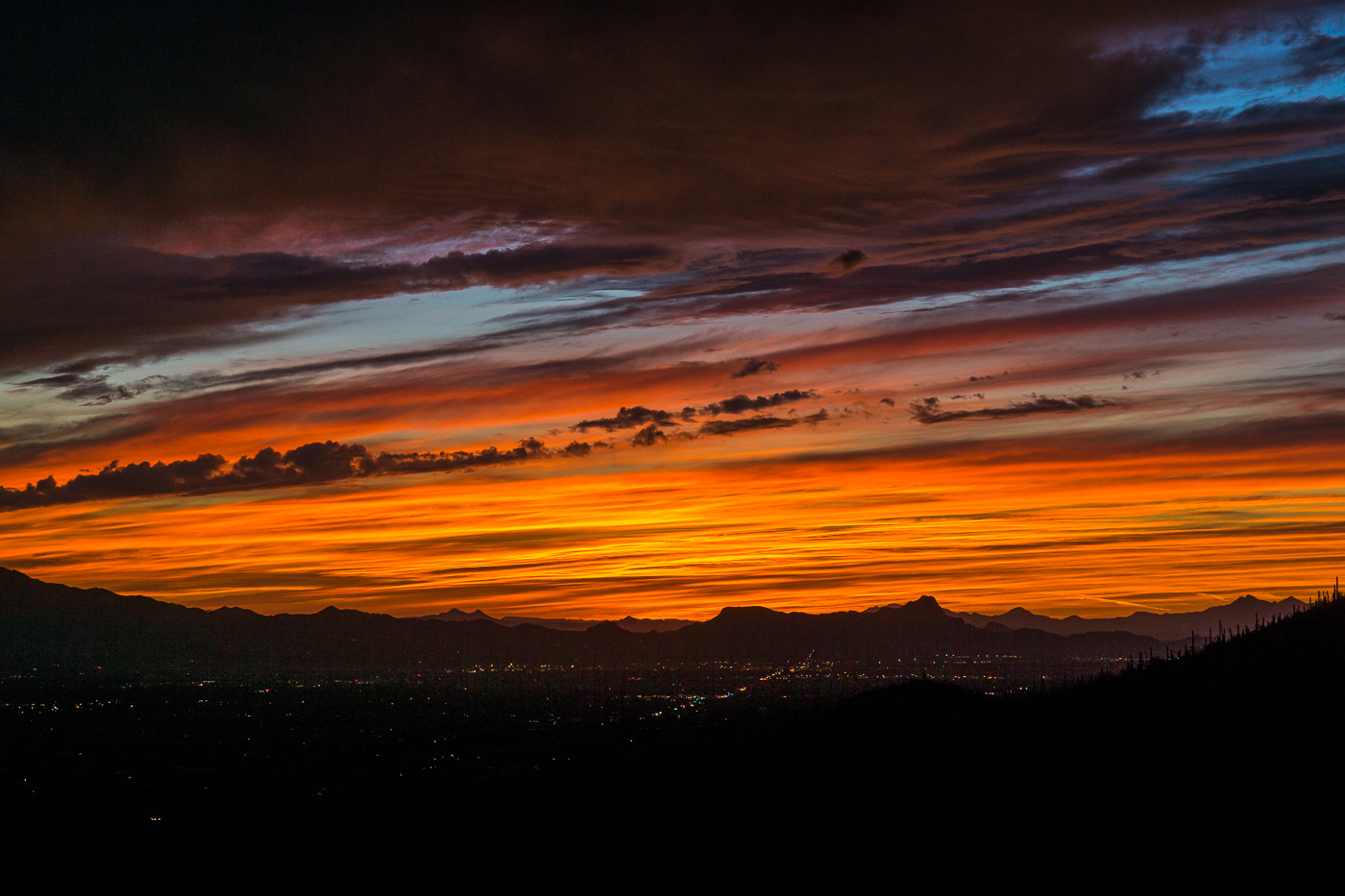 The Molino Fire started on April 4th in the Molino Basin area – the fire was quickly contained and limited to 50 acres. The Forest Service has suggested that the fire was caused by recreational shooting and is seeking information on a 'person of interest'  – "a tall, white man of husky build wearing a light-colored hat, gray shirt, shorts, and tennis shoes. Witnesses saw him move toward a forest green, mid-1990s Ford Explorer parked in the area." If you have any information please report it to the Coronado National Forest Supervisor's Office at (520) 388-8300.
The Shovel fire started on April 8th near the summit of the mountain and was quickly extinguished.
Redington Road was temporarily closed due to a fire near Milepost 6. 
With 3 fires noted above it probably goes without saying the there is a notable wildfire danger this year and there have been several recent news articles about the subject: Wildfire Risk Goes Beyond Hottest Months, Officials Say – Arizona Public Media, State forester: Abundant grass could spell busy fire season in Southern Arizona – Arizona Daily Star, Tinder-dry vegetation sets the stage for wildfires in Catalina Mountains north of Tucson – Arizona Daily Star
Hikers: Commercial horseback rides are damaging popular Oro Valley trail – Arizona Daily Star: Last month I mentioned a letter in the Arizona Daily Star that was critical of the condition of the Linda Vista Trails since the Tucson El Conquistador Golf & Tennis Resort began offering guided horseback rides on the trails about 6 months ago. There is now a petition that has been given to the Forest Service asking that the renewal of their permit for commercial use of the trails be denied. The Forest Service commented that "an evaluation of the condition of the trail will be completed before a decision is made on renewal of the use permit in May" and a representative from the El Conquistador said that "said the guides leading the rides "want to make sure (the trail) looks good for anybody who visits the area. From a cleanup standpoint, they do quite a lot of cleanup."
April Snow!!!!!!!!!!!!!! Mt. Lemmon snow, no foolin' – KVOA.com
In mid-March a notable amount of tree fall caused damage at the Boy and Girl Scout Camps and kept several roads closed while trees were cleared. Treefalls in Catalinas close roads, strike Scout buildings – Arizona Daily Star
Trail reports on the Pontatoc Canyon Trail and La Milagrosa Trail – Hittin' the Trails 4 You: Pontatoc Canyon Trail – KVOA.com, Find a miraculous experience on this trail – Arizona Daily Star
The Coronado National Forest continues to hold meetings about the budget gap they are facing and the restructuring of the Developed Recreation Program – see this page for more information. National Forest ask for input on funding gap – Green Valley News, Coronado National Forest officials considering budget cuts – KVOA.com, CNF seeks input on changes at recreation areas – Nogales International.
Community members continue to push for improvements to the Sabino Canyon Tram including electric vehicles, credit card payments and an alternative to the current loud narration – an article by Tim Stellar for the Arizona Daily Star contains a number of interesting details including information from an interview with Sabino Canyon Tours owner Donn Ricketts, well worth reading – Pressure increases to get new Sabino tram operator | Latest Tim Steller columns | tucson.com – Arizona Daily Star, Letter: Sabino Canyon needs a new tram – Arizona Daily Star
Arizona Daily Star weekly outdoor 'Things to Do':
Rescues from the Pima Canyon near the trailhead, near Mount Kimball and from the Butterfly Trail:
Rescues/Accidents/Incidents including information from the SARCI Newsletter:
3/4/2017 Pima Canyon Trail: Exhausted hiker helped out
3/6/2017 Pima Canyon Trail: Ankle injury results in a carry out
3/10/2017 Bug Spring Trail: Head Injury
3/10/2017 Seven Falls Trail: Exhausted hiker – walked and then ridden out by horse
3/11/2017 Romero Canyon Trail: 4 hikers assisted out
3/11/2017 Aspen Trail: Lost hikers found and assisted out
3/11/2017 Sycamore Canyon: A group of 8 descending the canyon – they separated into several groups – 1 hiker was unable to follow the Sycamore Reservoir Trail and turned up Bear Canyon (found and helped) – three exhausted hikers were given water/food and gear to spend the night and then short-hauled out the next day.
3/12/2017 Seven Falls: Injury results in a short-haul out
3/13/2017 Bear Canyon: Ankle injury is assisted out on foot and horseback
3/13/2017 Pima Canyon Trail: Ill and unresponsive hiker flown out
3/14/2017 Butterfly Trail: A head injury in the Novio Spring area eventually results in a hiker being flown out
3/16/2017 Bellota Trail near La Milagrosa Canyon: Chest pains reported by a hiker via Personal Locator – hiker flown out
3/18/2017 Palisades Canyon: Rockfall injury during a canyoneering descent – two party members flown out, two assisted out on foot
3/19/2017 Willow Canyon: Hikers became lost in the Rose Canyon Lake area and are assisted out after ending up in the Seven Cataracts drainage
3/20/2017 Window Peak: Hikers become lost when they take the trail up to Window Peak rather than heading down – hoisted out the next morning
3/21/2017 Bear Canyon Trail: An exhausted hiker with medical complications and ankle injury are assisted out
3/25/2017 Seven Falls Trail: A fall on the trail results in a hiker being unresponsive for several minutes – carried and flown out
3/29/2017 Romero Pools: A fall results in a head injury – injured hiker was flown out