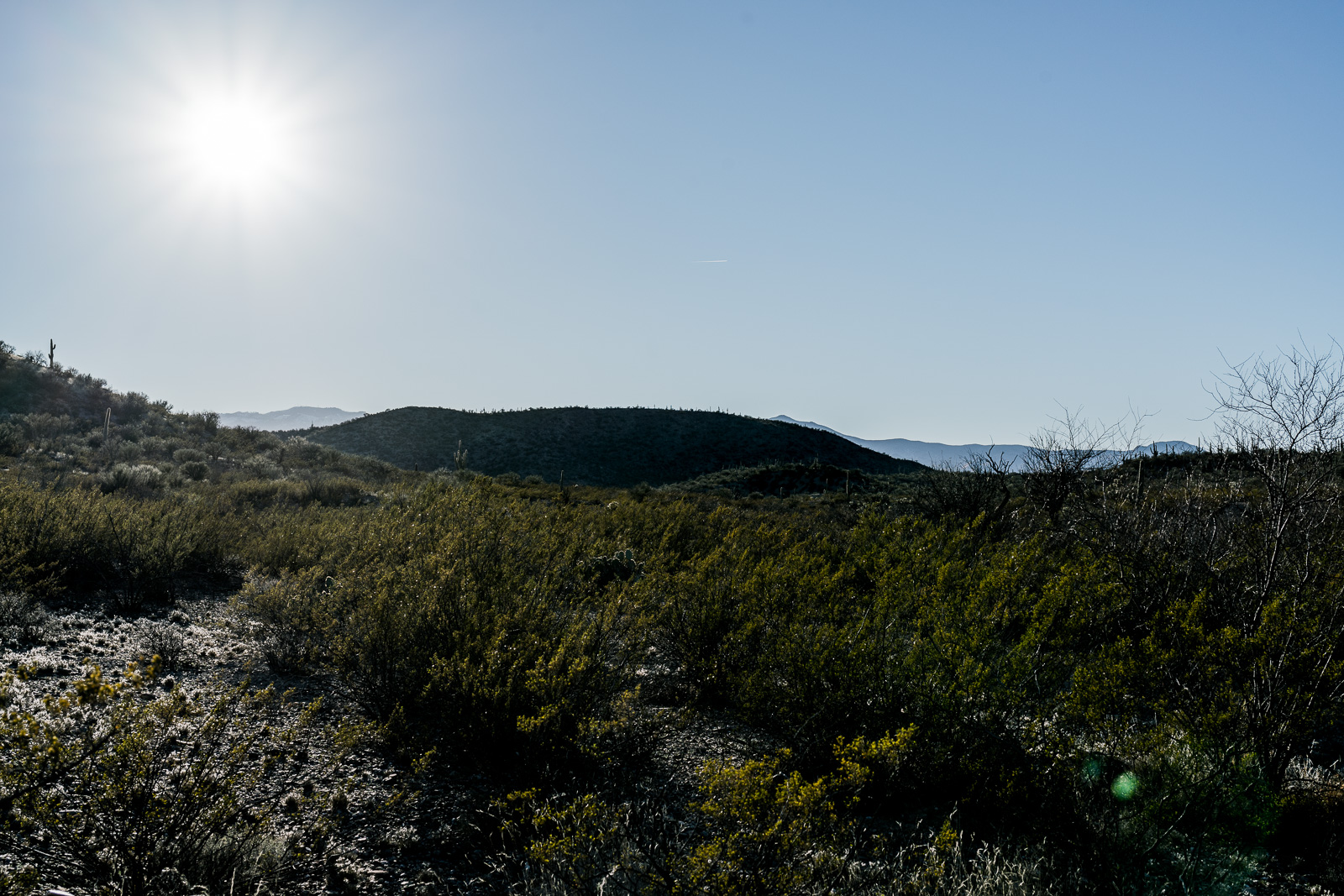 East of Black Hills Mine Road, west of the San Pedro River, north of Stratton Wash and south of Catalina Wash the Black Hills rise out of the desert on Arizona State Trust Land. A packet of information online via the Arizona Geological Survey details the mining history back into the 1940s.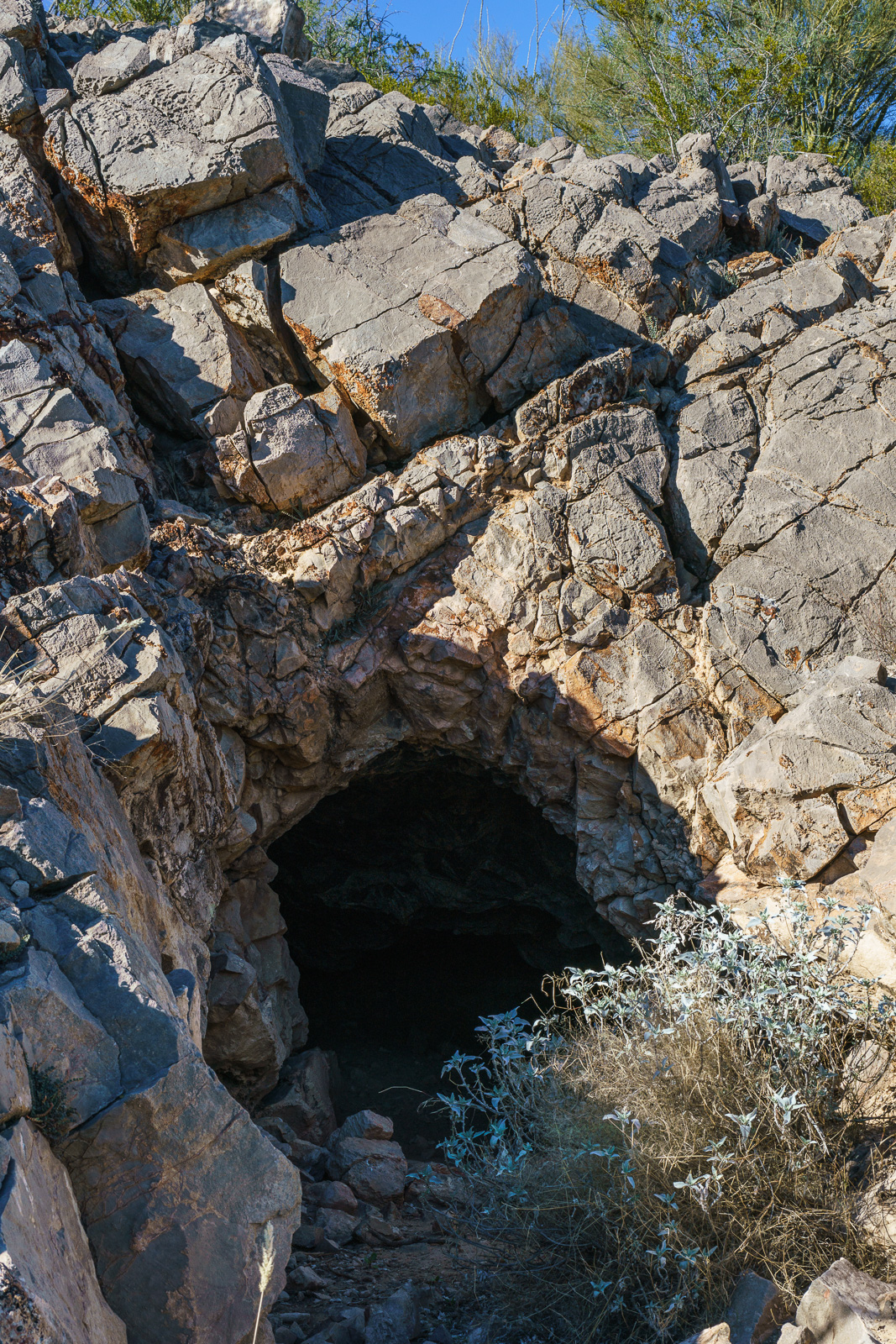 1947 – "Mr. Reuss and his partner acquired the Black Hills property several years ago. They built a road to it, constructed a camp, and equipped it with a small compressor and accessory tools. The partners then spent nearly two years developing the area. The chief work is a crosscut tunnel about 200 feet in length. Development abandoned when the partners ran out of funds to carry on."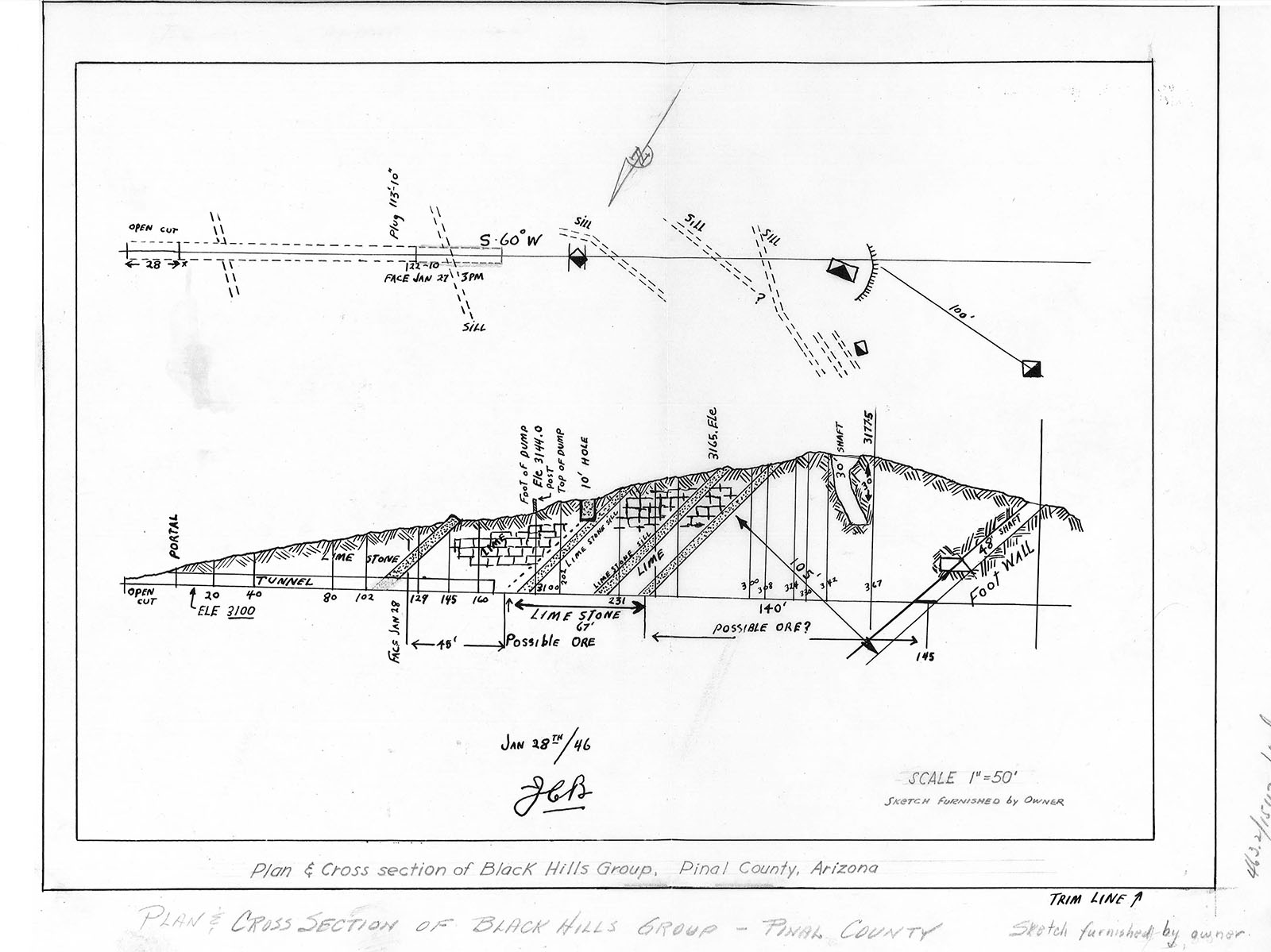 1955 – "Proposed Plans Operators wish to sell the limestone or lime to the San Manuel Copper Corp. by selling the limestone as mined, or by installing a lime kiln to treat the limestone."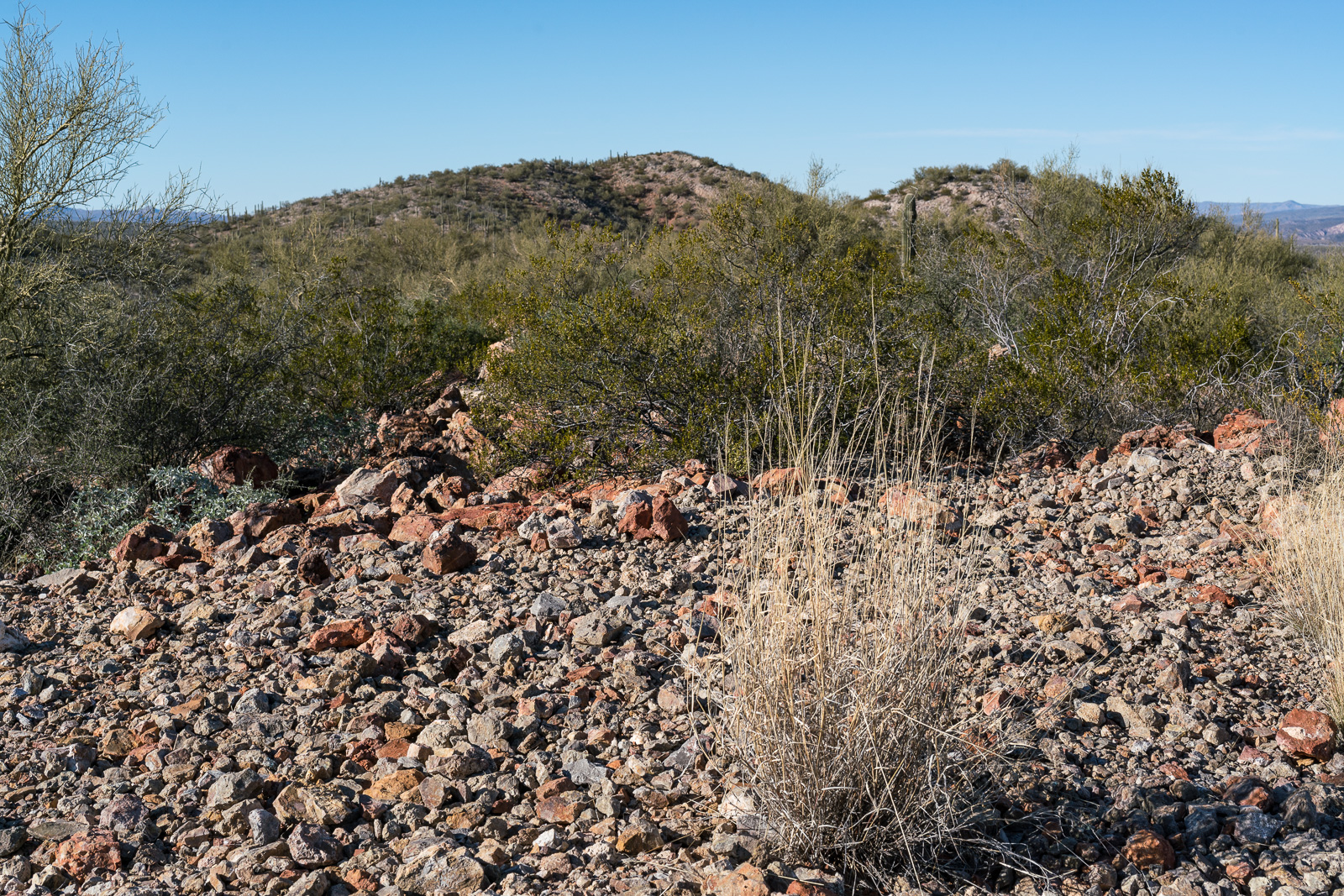 1983 – "The Magma Copper Co. owns the original Black Hills Mine, Pinal County and its associated patented claims covering most of the west half of Section 19, T10S RI8E. The company also owns all of the adjacent Section 24, T10S RI7E; in the NE 1/4 of this section lies the current Black Hills limestone quarry where, according to company officials, enough limestone has been mined and stockpiled to last some 10 years."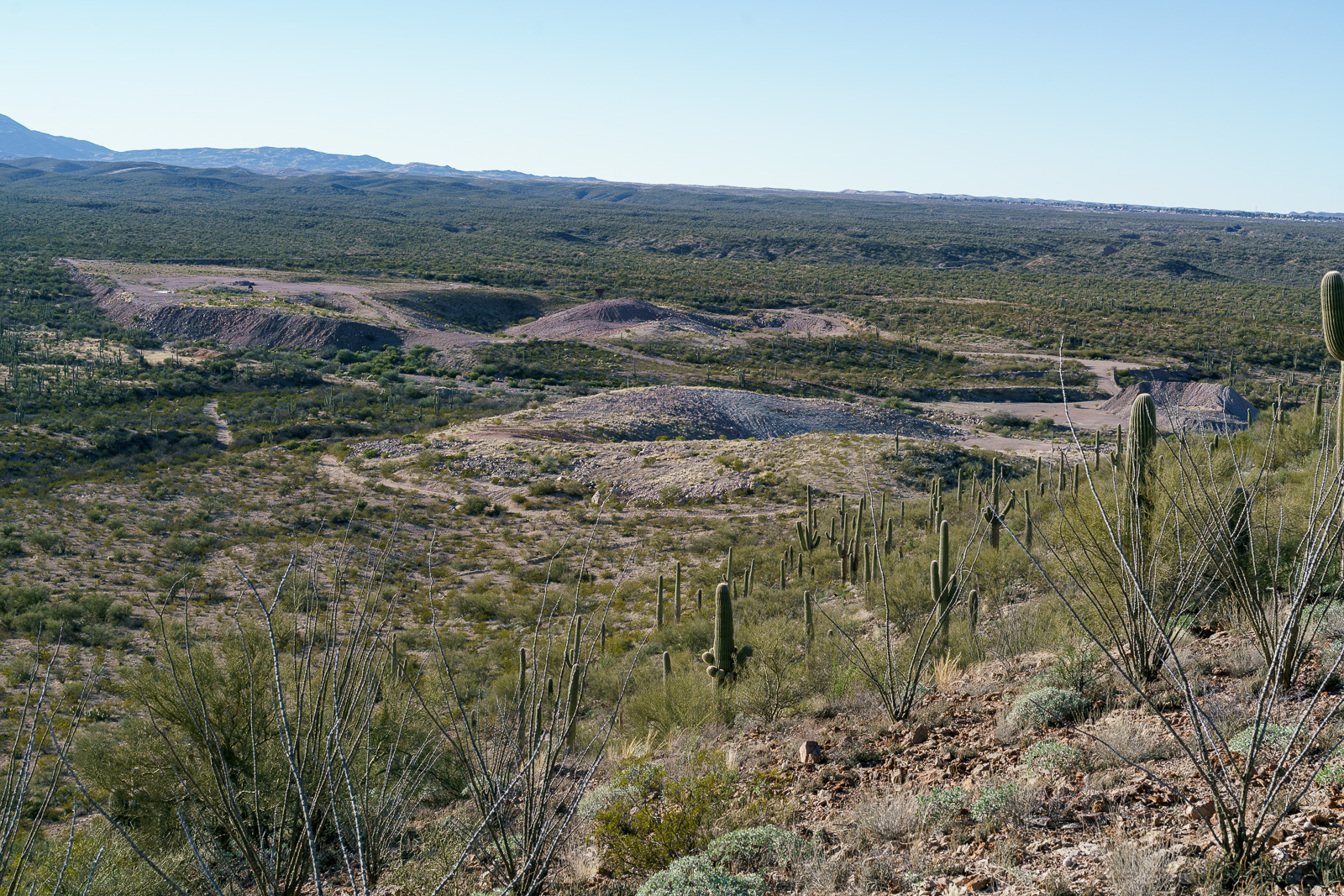 For this hike I parked in a pull out on the west side of Redington Road just south of Stratton Wash and walked up the wash to the Black Hills. Stratton Wash and the Black Hills are on Arizona State Trust Land, a permit is required. The area around the quarry between the Black Hills and Black Hills Mine Road is private property – the mix of land ownership in this area makes it valuable to have a map showing property boundaries if you are exploring.
Much of San Pedro River east of the Santa Catalina Mountains (north of Redington Road meeting the river, south of San Manuel/Magma Copper) is surrounded by private land – however Stratton Wash east of Redington Road down to (and across) the San Pedro River is on Arizona State Trust Land – walking down to the (usually dry) river is an interesting way to start the day before walking up canyon to the Black Hills.