The 4th edition of the The Santa Catalina Mountains, A Guide to the Trails and Routes added a description of the Alder Canyon Trail (p. 93) with two starting points, Juan Spring and Big Alder Spring – but the lower sections of the canyon are not mentioned. The starting points may might put you in more remote sections of the canyon more quickly – but the section from the Ventana Windmill to Juan Spring is worth noting…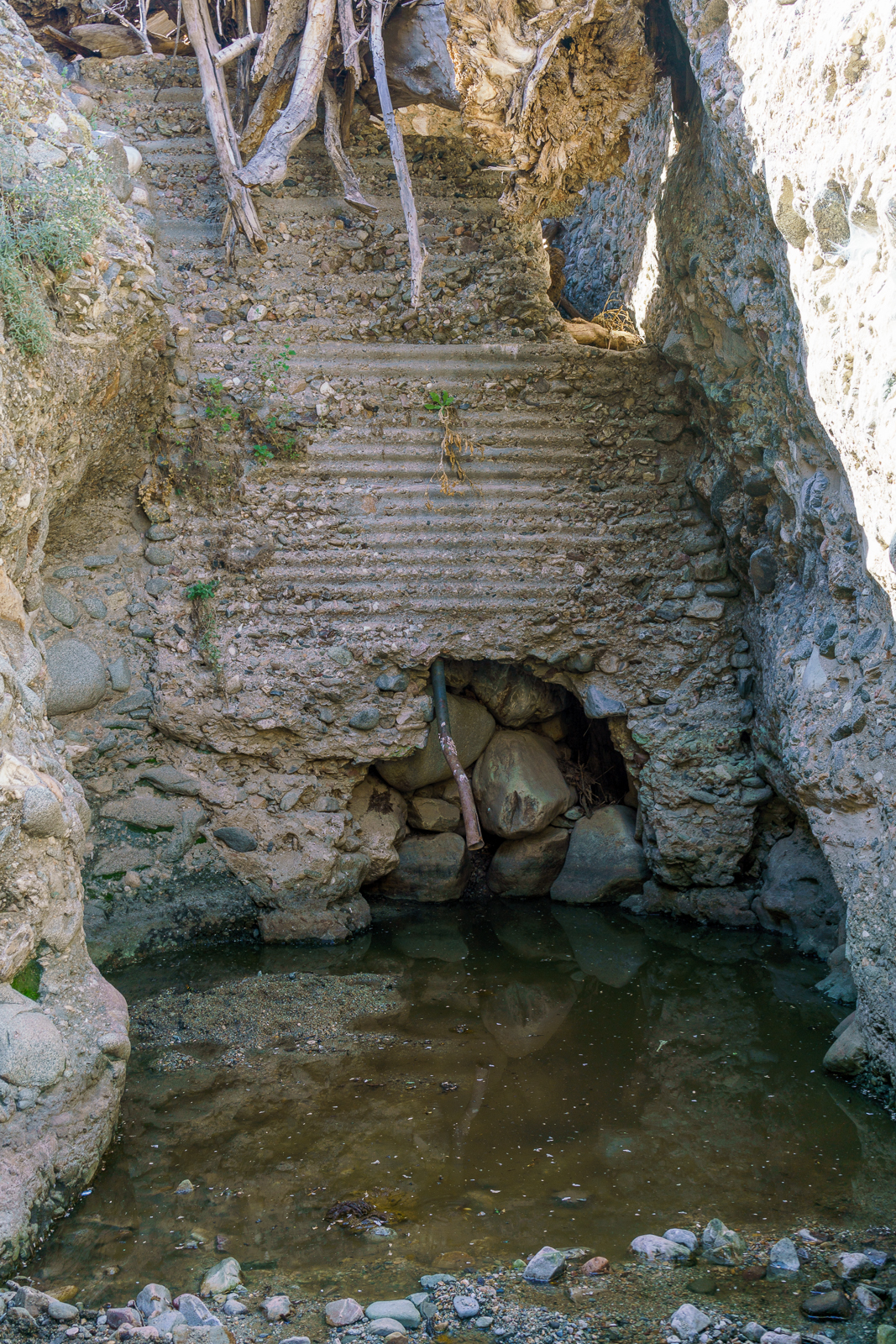 We park off of Black Hills Mine Road, hike down to Ventana Windmill and start hiking up the canyon. In just a few minutes walls of conglomerate close in and an old dam appears – the smell from the pool of water under than dam encourages us to backtrack and walk the cliffs above the narrows.
Above the narrows the canyon is beautiful – sometimes more open, sometimes covered by trees – in a particularly lovely spot we find the remains of what might have been a hearth and a small structure. Farther up canyon surface water surprises us – and we are surprised again by clear pools of water. Near Juan Spring we exit the canyon, eventually finding and following the old trail up and loop back to the truck via the road.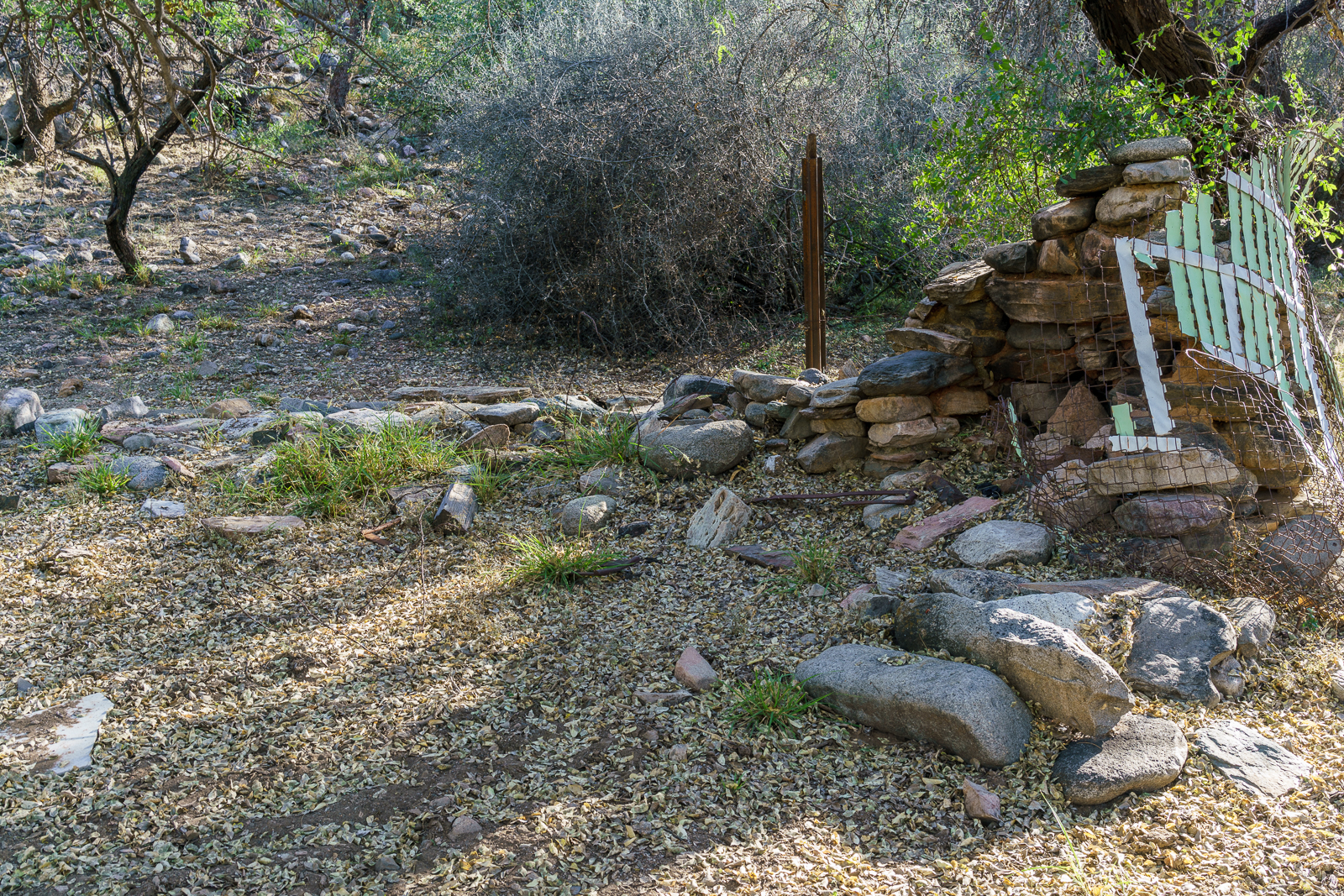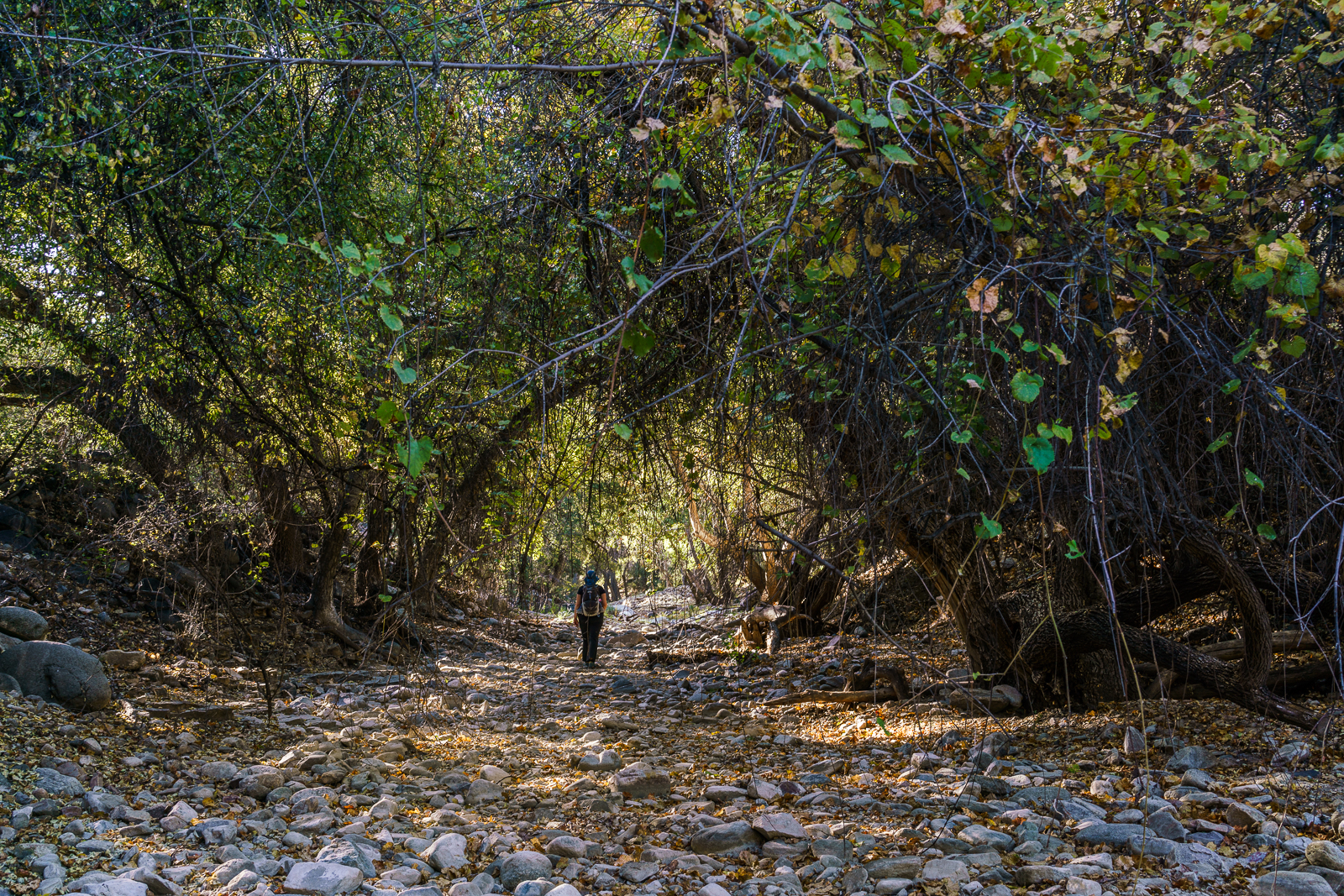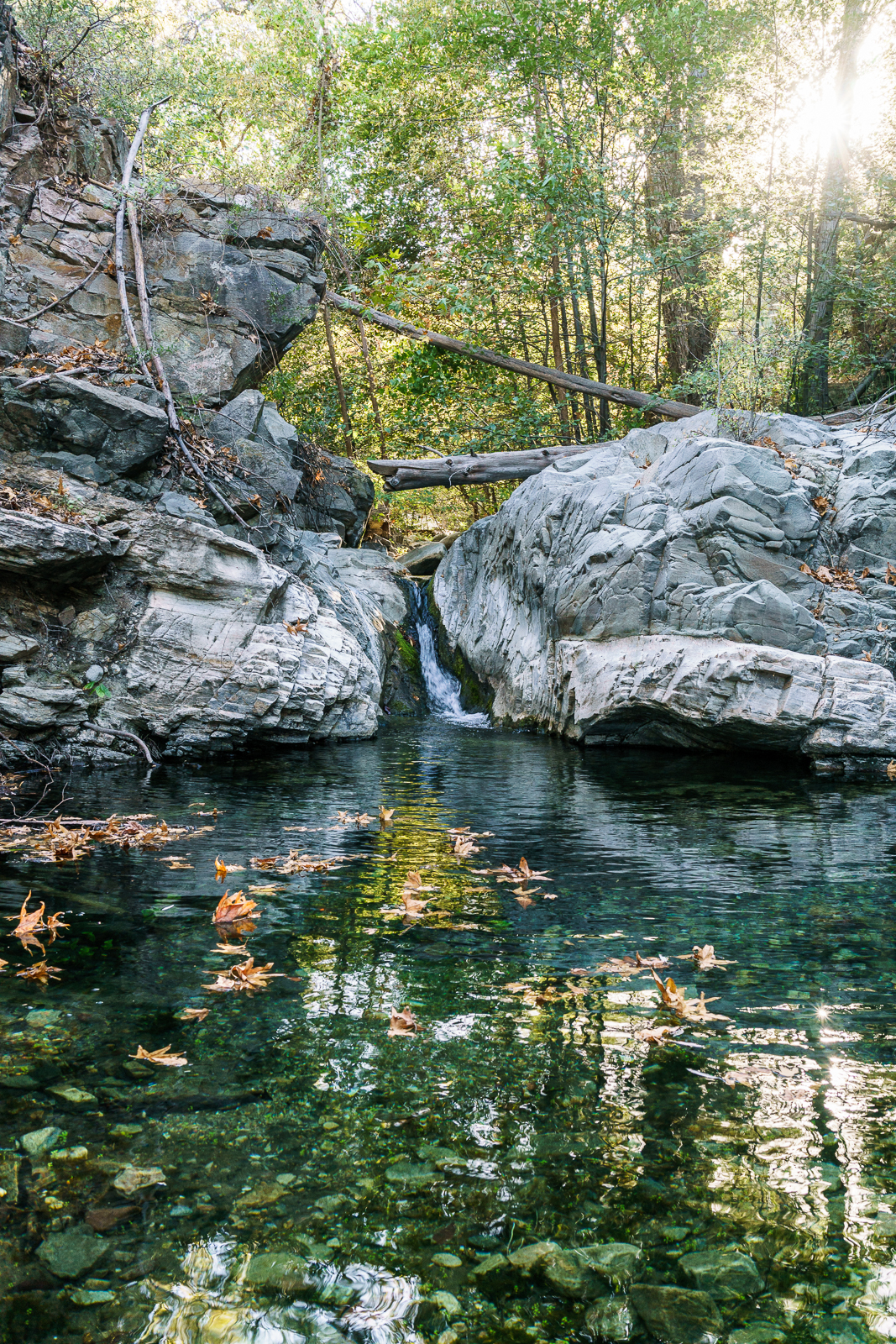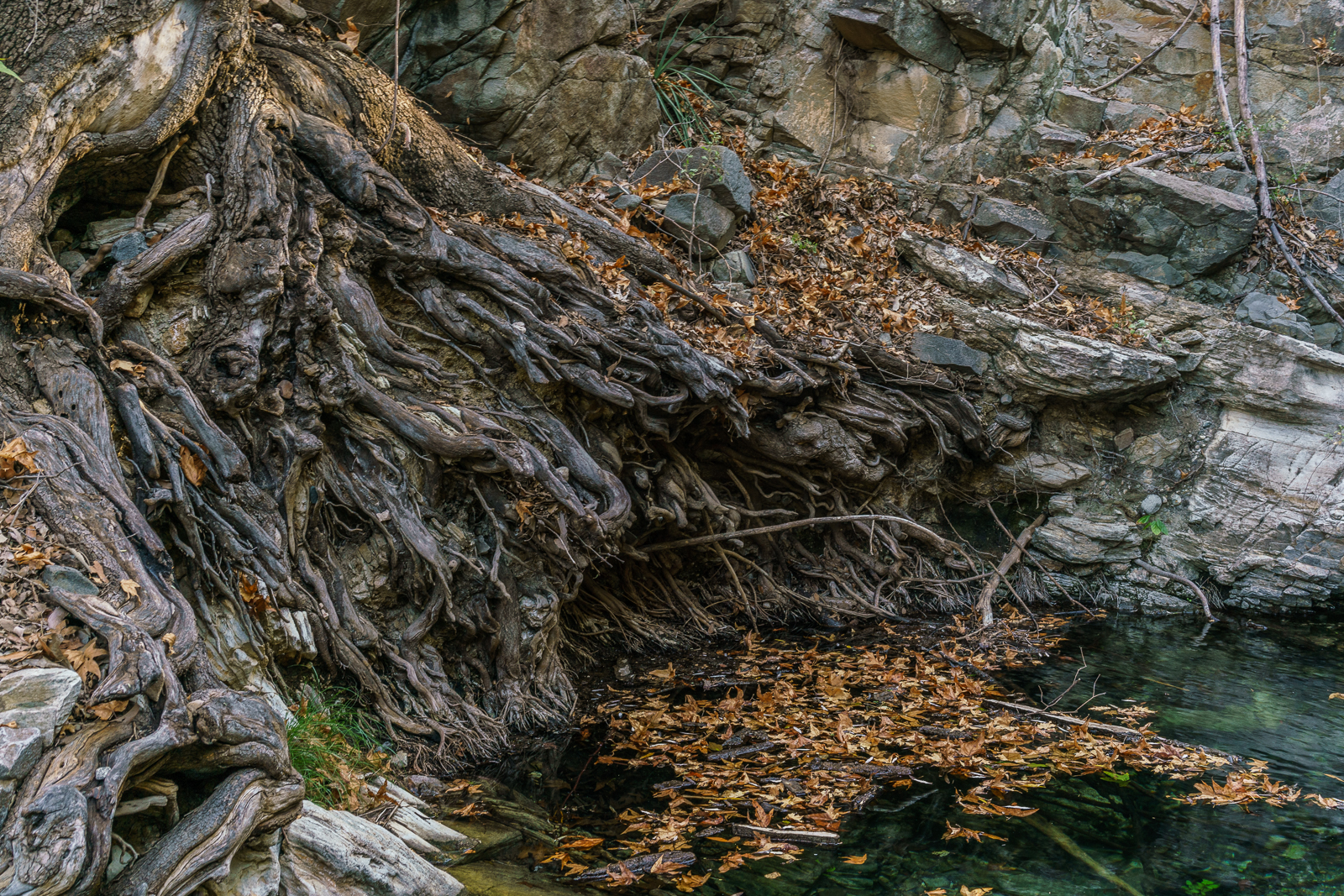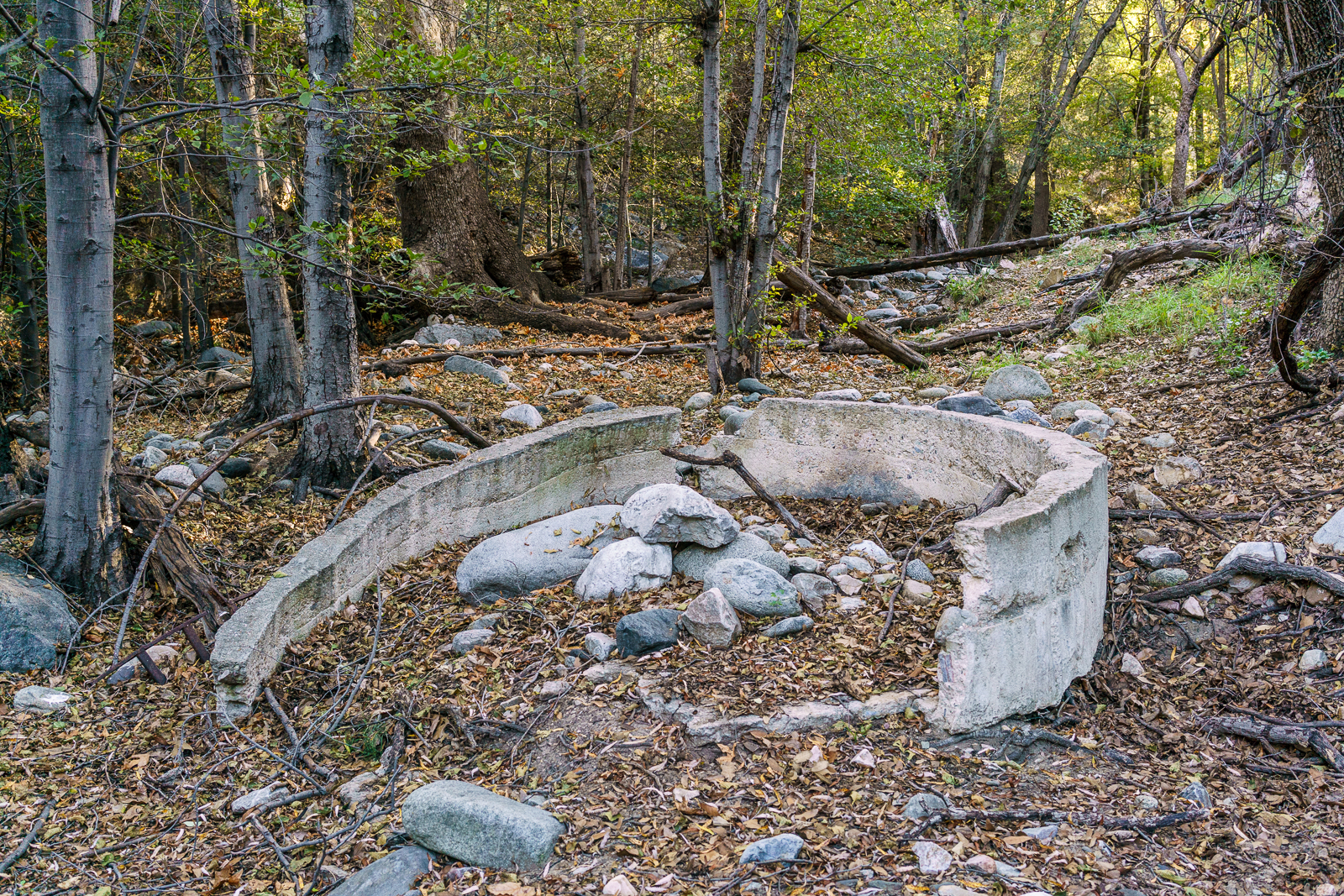 A few notes:
On the map a trail is drawn along the canyon from Ventana Windmill to Juan Spring – we spent spent the majority of the hike in the bottom of the canyon, while we didn't try hard to find the trail I suspect that it is best considered a 'route' at this point…
This area is probably used more frequently by hunters than by hikers (AZGF Hunting Seasons, Season Dates, Rules and Regulations – Unit 33) – especially without a commonly used trail in the area it is probably advisable to wear bright colors especially during deer season. (Note that the heaviest users of this area is certainly the cows…)
This hike is on Arizona State Trust Land – a permit is required.