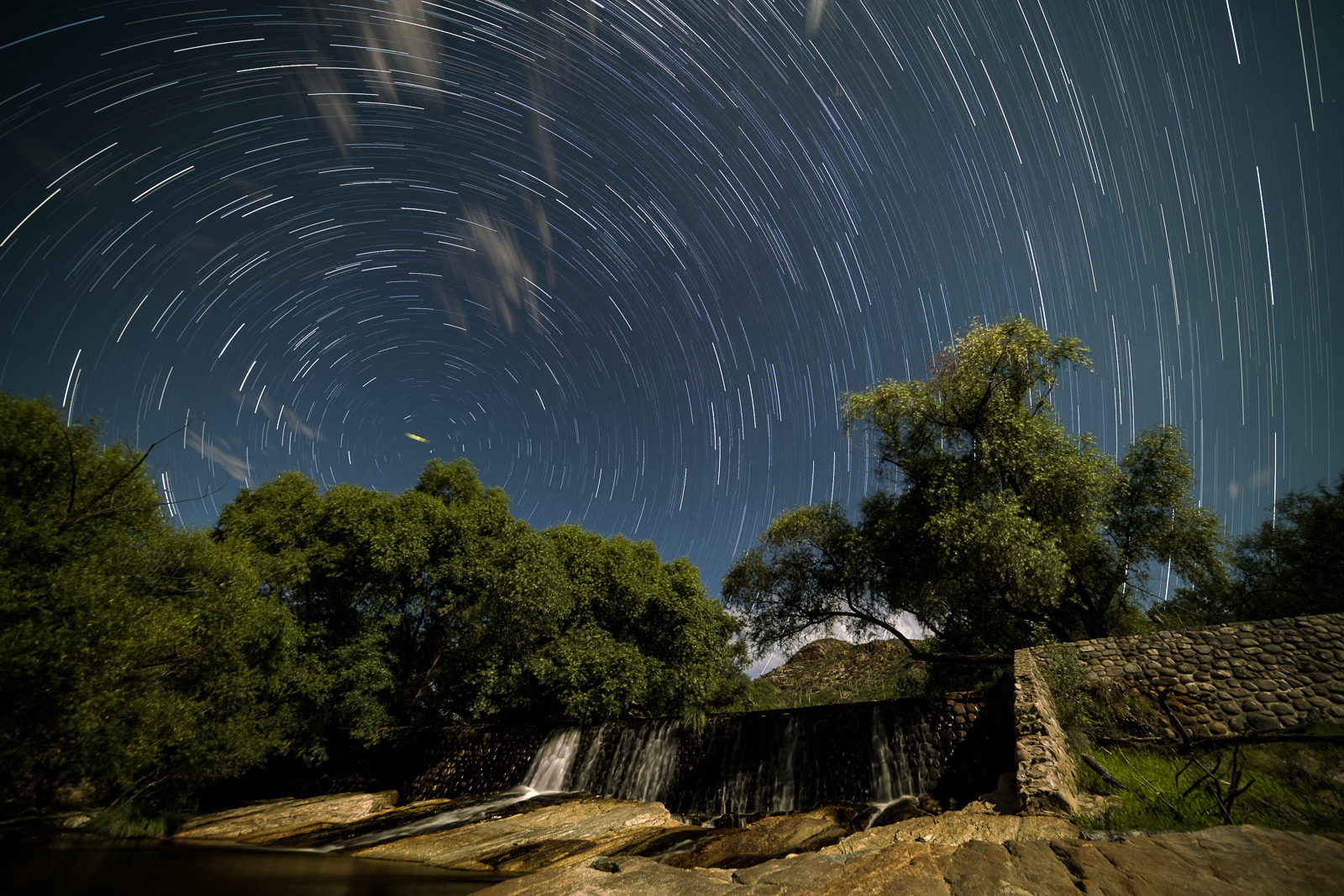 Positive Arizona State Park attendance and revenue were highlighted in a news release from Arizona Governor Doug Ducey:
More than 2.68 million people visited the parks, contributing $16.4 million in revenue to the State Parks system, an increase from $14.4 million in fiscal year 2015. Visitors to Arizona State Parks contribute nearly a quarter of a billion dollars to Arizona's economy, according to a 2014 Northern Arizona University study.
The publicly available year-to-date State Park Visitation numbers show a 1.8% visitation increase thru August across all state parks with Catalina State Park reporting an 8.1% increase  (numbers compiled by Northern Arizona University's Arizona Hospitality Research & Resource Center, the year-to-date comparison is available in the August Report from the Arizona Office of Tourism Data and Trends page under State Park Visitation). Arizona State Parks Attendance And Revenue Hit All-Time High – Office of the Governor Doug Ducey, AZ report reflects good news for state's parks – TucsonNewsNow.
The shuttle permit in Sabino Canyon is up for renewal – extensive information is available from the Forest Service. There are also comments from Donn Ricketts of Sabino Canyon Tours in KVOA.com's article Forest Service considering options with Sabino Canyon tram and short summaries of the proposal and alternatives in Speak out: Public comment sought on Sabino Canyon shuttle service from the Arizona Daily Star. Comments must be submitted by 11/13/2016 – design features that would be implemented under the Proposed Action:
Minimize the potential for user conflicts and accidents with the shuttle service and other Sabino Canyon Recreation Area users service by modernizing existing 1970s era shuttle fleet
Reduce auditory impacts emanating from interpretive narration service and protect ecosystem integrity by modernizing existing 1970s era shuttle fleet and improving audio distribution system
Ensure shuttle operations are in accordance with State and local emissions standards by modernizing existing 1970s era shuttle fleet
Protect water quality by minimizing point-source pollution from shuttle service by modernizing existing 1970s era shuttle fleet
Protect and reduce impacts to the federally-listed Gila Chub and its designated Critical Habitat found within Sabino and Bear Creeks, and the federally-listed Gila topminnow by modernizing existing 1970s era shuttle fleet and improving sedimentation removal procedures from vented low-water crossings
Avoid adverse effects to historic vented low-water crossing within the Sabino Canyon Recreation Area
The most important news for Bighorn Sheep in the Santa Catalina Mountains this month was the release of the results from the Arizona Game and Fish population count conducted at the end of September. When the project began the population could be very closely monitored via collars put on all sheep released into the range – but the collars eventually drop off when the batteries are exhausted and sheep born in the range are not collared – at this point the collars no longer give a complete picture of the population. The estimate from the count was a population of 66 – quotes from AZGF before the count stated they would consider an addition translocation if the population was under 70 and the AZGF page for the project now states that a "fourth translocation is being planned, pending survey results of potential source populations." Recent links:
AZGFD: Deer poached in Santa Catalina Mountains – KVOA.com: "A reward of up to $750 is being offered for information leading to an arrest of a poacher responsible for illegally killing a whitetail deer on Oct. 9 in the Santa Catalina Mountains… the deer's remains were found on Forest Service Road 4496 near Ruin Tank, in the Charouleau Gap area." Call 1-800-352-0700 if you have information.
University of Arizona Sky School held guided hikes on the Meadow Trail in October – the Sky School "provides immersive, inquiry-based science programs to Arizona K-12 students. Field experiences focus on core University of Arizona science areas such as sky island ecology, earth sciences, dendrochronology, hydrology, and astronomy, and meet Arizona State Science Standards." No additional hikes are scheduled at this time but check out their Facebook Page for programs and opportunities.
Hittin' the Trails 4 You: The Finger Rock Trail – KVOA.com: coverage of a classic hike in the Santa Catalina Mountains – the opening text below the video is pretty accurate… "If there's a poster child for a leg-burning, lung-busting hike, it resides in the foothills of the Santa Catalina Mountains."
Hittin' the Trails 4 You: Molino Basin – KVOA.com: The Molino Basin Trail is an easy trail to overlook – it might not become your favorite trail but it is surprisingly nice, especially considering how close to the highway it is.
First flushes of fall color brighten Sabino Canyon – Arizona Daily Star: Even lower on the mountain Fall brings some color to the trees – especially along the canyon bottoms!
Pima Co. Sheriff's Dept. identifies suspect in serial rape case – TucsonNewsNow: The investigation into this case started with a naked woman was found on the side of Mt. Lemmon Highway – other connected assaults did not take place on the mountain.
The TORCA 2016 PACHANGA is currently going on – based at the Gordon Hirabayashi Campground the event features a number of rides and events and is supported by both local businesses and manufacturers including Specialized, Niner, Ibis, Guerilla Gravity, Trek, Giant, Liv and Rocky Mountain. TORCA is "focused on the All-Mountain and Downhill disciplines of mountain biking with a focus on the Santa Catalina Mountains."
N4T Investigates: Baffling Booms Update – KVOA.com: Some theories about loud booms that started in May and were heard for about a month by residents near the intersection of Linda Vista and Oracle Rd…
Rescues/Accidents/Incidents including information from the SARCI Newsletter:
Sabino Dam 9/3/2016: A hiker injured at Seven Falls was helped after making it to Sabino Dam.
Box Camp Trail 9/3/2016: Exhausted hikers who started in Bear Canyon were transported out by helicopter.
Seven Falls 9/3/2016: A hiker left his group, ran out of water, lost the trail and received help getting back to the trail and with hydration.
Bear Canyon Trail 9/5/2016: An exhausted hiker is carried out.
Blackett's Ridge 9/6/2016: A missing person reported by his family was found below cliffs on Blackett's Ridge and transported out by helicopter.
Pima Canyon 9/7/2016: A hiker who left the Pima Canyon Trail under Rosewood point slipped and fell injuring a leg – transported out by helicopter.
Bear Canyon Trail 9/10/2016: Exhausted hiker is carried out.
Romero Trail 9/10/2016: An exhausted hiker calls for help but is able to make it back to the trailhead.
Bear Canyon Trail 9/10/2016: Exhausted and off-trail hikers are assisted out.
Bear Canyon Trail 9/10/2016: A hiker with a shoulder injury sustained while trying to climb slippery rock was assisted with their shoulder injury and able to walk out.
Blackett's Ridge 9/11/2016: A hiker became ill after being stung by bees – after receiving assistance on the trail the hiker was flown out.
Lemmon Rock Trail 9/16/2016: Hikers on the Meadow Trail continued along other trails without a map – they were unable to continue in the dark and were assisted out.
Molino Canyon 9/18/2016: An ankle injury results in a hiker being carried out via the social trail along the canyon.