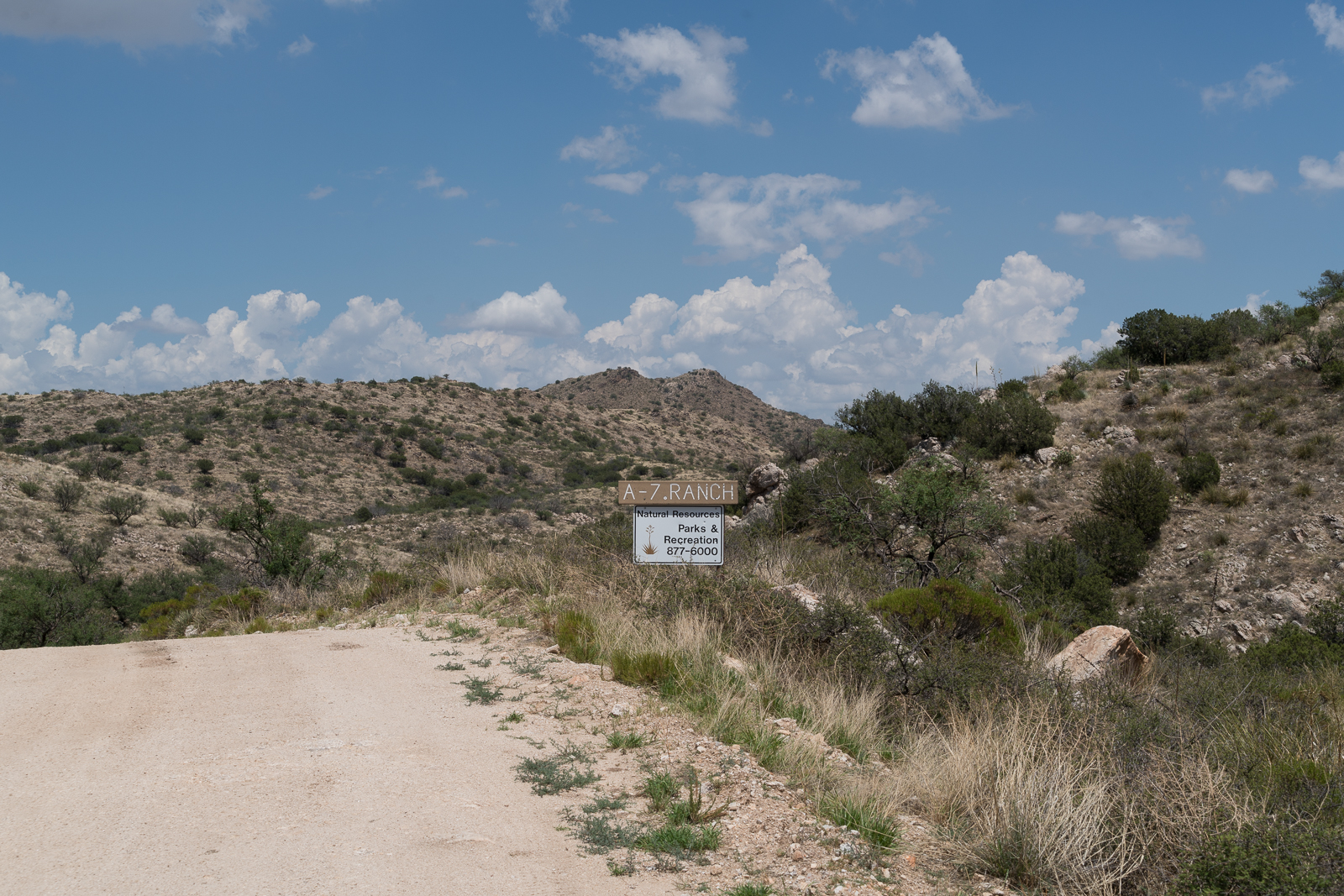 A small sign on Redington Road announces the boundary of Pima County's A-7 ranch – there is no welcoming trail map, list of rules, historic marker or dedications – just a simple sign, easy enough to miss, the land on either side looks the same.

The A-7 Ranch is owned by Pima County – it was purchased with funds from a voter approved 2004 Bond program that made $174 million dollars available for open-space purchases. The A-7 stretches from Buehman Canyon in the Santa Catalina Mountains down to the North East corner of the Rincon Mountains – it is bordered on the east by the San Pedro River and helps to connect the Galiuro, Rincon and Santa Catalina Mountains.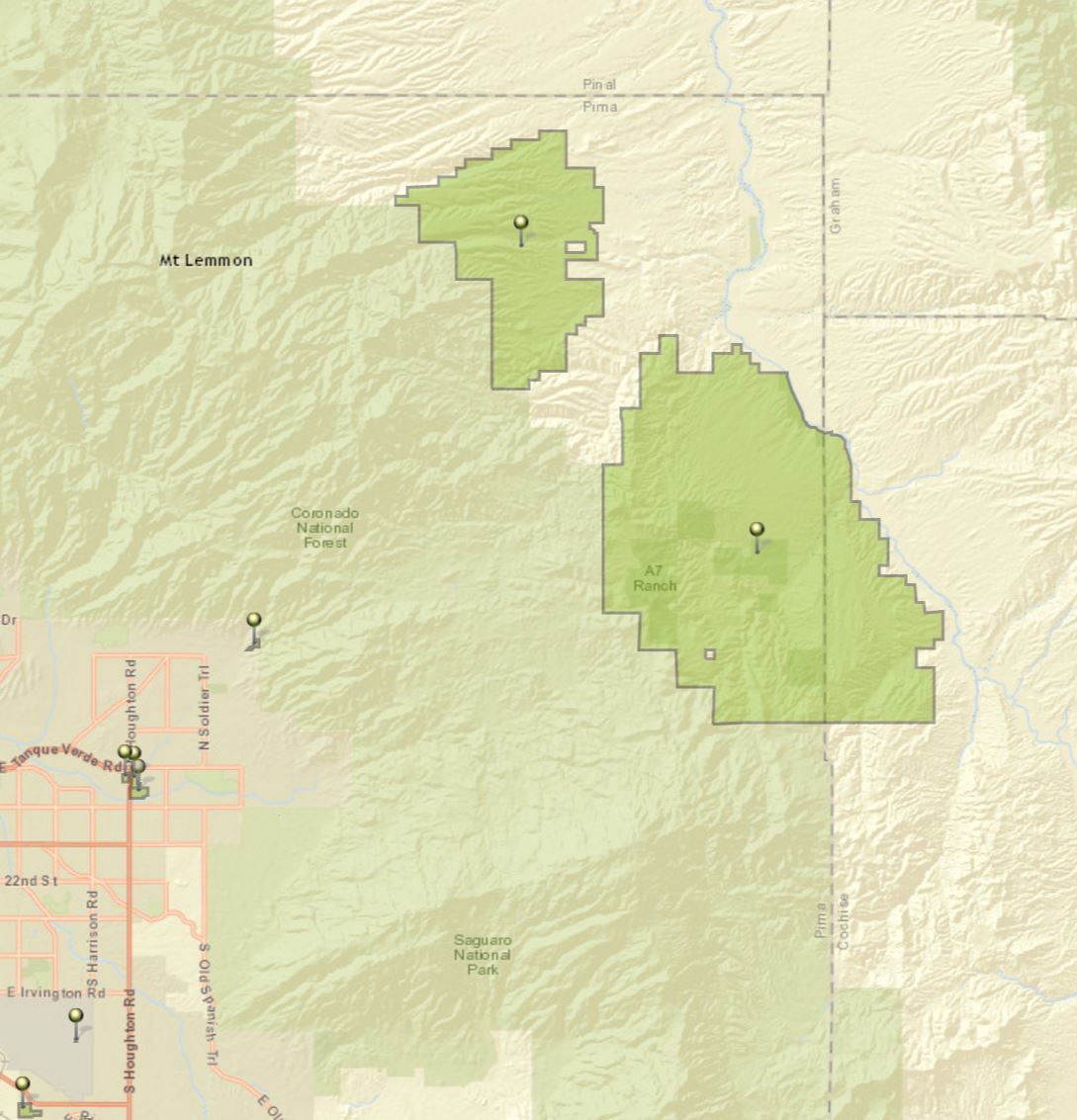 Access information can be found here – don't expect to find a network of established hiking trails… Some recent history from a Pima County Report:
The 41,000 acre A-7 Ranch lies northeast of Tucson along Redington Road, between the Catalina and Rincon Mountains and the San Pedro River. The County acquired the ranch from the City of Tucson in 2004. The City had purchased the ranch in 1999. Prior to the City's purchase, the ranch was part of a larger ranch totaling about 96,000 acres known as the Bellota Ranch, which was owned and operated by the Riley-West Corporation for 20 years. The A-7 portion of the Bellota Ranch was sold to the City, while the Forest Service grazing permit was sold to the owners of the Tanque Verde Guest Ranch.