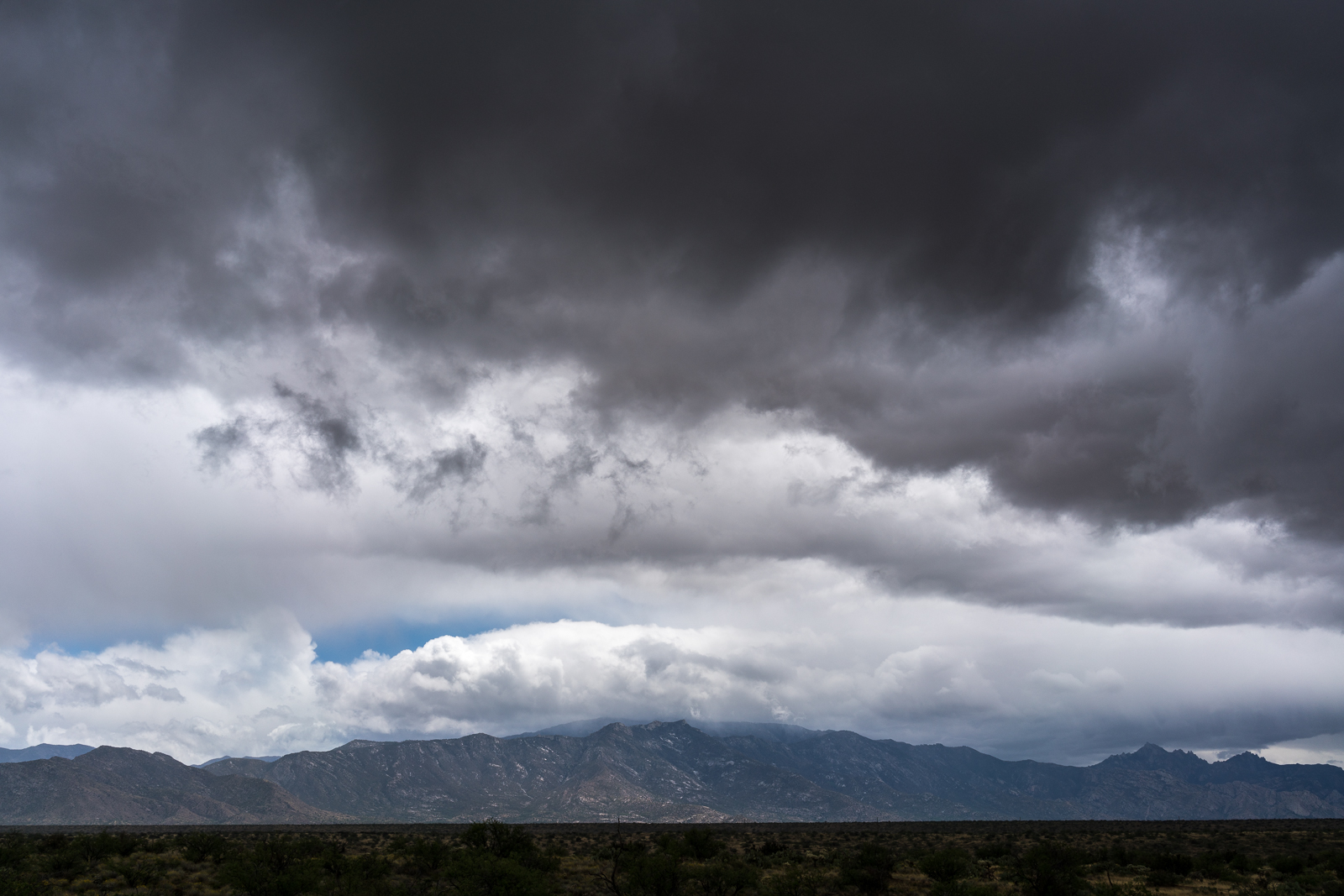 Three bighorn sheep die, mountain lion is killed – tucson.com: In the month of April 3 ewes were killed mountain lions and two mountain lions associated with the deaths were killed. Arizona Game and Fish now reports the number of living collared Bighorn in the Santa Catalina Mountains to be 38 while estimating the number of bighorn in the range at 80+.
Rabid Skunks have been confirmed in a number of Pima County locations including the Summerhaven area in the Santa Catalina Mountains – avoid contact with and don't approach wildlife that are behaving abnormally or appear to be ill. If you believe that you see a rabid animal, call AZGFD at 1-623-236-7201 or the Pima County Health Department at (520) 724-7797 immediately. More information on rabies from the CDC. AZ Game and Fish expands rabid skunk warning – TucsonNewNow, State issues warning about rabid skunks – KGUN9.
Take a Hike: Seven Falls trail is a great to get out and see Sonoran beauty – The Daily Wildcat, Springtime in Sabino Canyon: An excursion into beauty – tucson.com, Tucson Desert bursts into dazzling cactus bloom – tucson.com: Great hikes, destinations and inspiration in this collection of articles.
Snow on Mount Lemmon, rain for Tucson – tucson.com: Snow! While this article doesn't have any snow covered pictures of the mountain it does briefly note that in early April a storm managed to bring snow and ice to the mountain – maybe for the last time this season?
In April Mauricio Carreon-Maltos died in the Seven Falls area – there was a large multi-agency search for him – unfortunately with a tragic ending. From a post on the Southern Arizona Rescue Association Facebook page:
On Saturday, April 16, Pima County Sheriff's Department Search and Rescue unit and SARA concluded the longest and most intensive search in Pima County since August of 2004. SARA is deeply saddened of the outcome and extends our heartfelt condolences to family of Mauricio Carreon-Maltos.

Ultimately, local Pima County volunteer SAR teams supplied over 1600 person-hours. SARA is especially grateful for the assistance of the volunteer ground, dog, and mounted search teams from Pima, Pinal, Maricopa, Cochise, Coconino, Gila, and Yavapai counties, and for the other agencies involved, all of whom together supplied an additional nearly 1200 hours to the seven-day search effort. Many thanks also to the watchful and attentive public during this time. Thank you.
Search continues for missing hiker in Sabino Canyon – Tucson News Now, Manpower increases in Day 3 of search for missing hiker – KVOA.com, Search continues for hiker missing since Friday – Tucson News Now, Mother of missing hiker speaks out about her son – Tucson News Now, Hiker's body found in Sabino Canyon – KVOA.com, Family mourns death of missing hiker – KVOA.com.
Rescues/Accidents/Incidents including information from the SARCI Newsletter – :
Ventana Trail 3/3/2016 – A hiker on the trail after dark without a light was unable to follow the trail somewhere below Maiden Pools – a friend was able to help her down the trail.
Romero Canyon 3/4/2016 – Two hikers were separated on the way back from Romero Pools – one was reported missing but eventually made it back to the trailhead without assistance.
Seven Falls 3/7/2016 – A group of hikers was worried about continuing after sunset in the rain – in the end they made it back to the trailhead without needing assistance.
Seven Falls 3/10/2016 – A cardiac arrest resulted in a hiker being declared deceased on the trail and flown out from Seven Falls. Hiker with medical issue dies at Seven Falls – tucson.com.
Agua Caliente Canyon 3/15/2016 – A hiker requested help after attempting to hike down canyon – he was met and helped out via trails in the area.
Romero Canyon Trail 3/17/2016 – An exhausted hiker is able to hike out with assistance.
Seven Falls Trail 3/18/2016 – A hiker with an injured ankle is assisted out by stokes and mule.