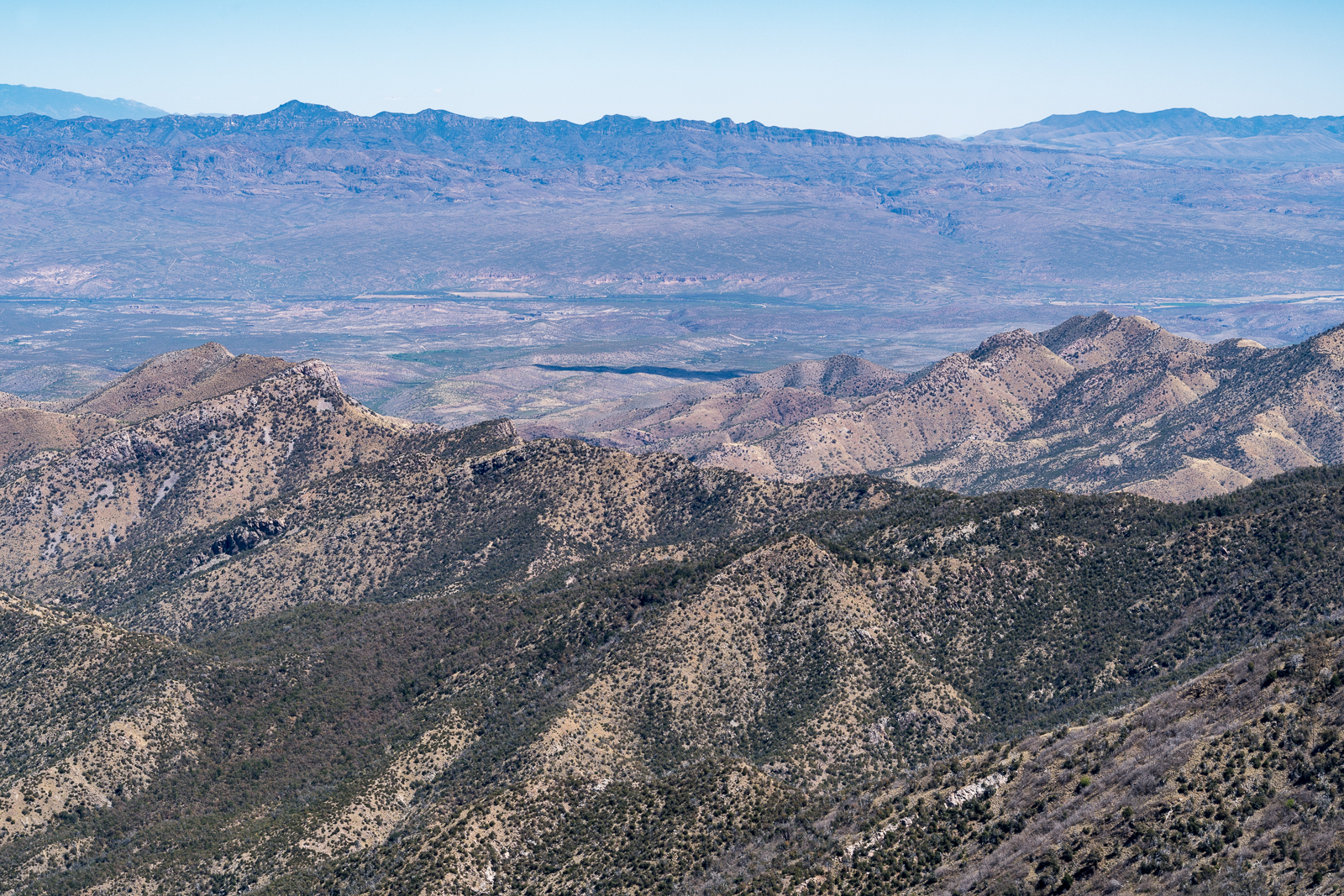 Looking down into the San Pedro Valley from high on the highway there are a huge number of ridges and peaks to draw your attention – one particularly beautiful peak is Point 5817. Point 5817 is not a massive peak or towering spire – it doesn't even have a name – but its large cliffs stand out from the surrounding terrain.
We drive around the north end of the Santa Catalina Mountains, down the San Pedro, past the junction with Redington Road, thru the Six Bar Ranch and out to the Davis Spring Trailhead. The road seems a little rougher than it did in 2014. The trailhead is empty – probably be true most days, I don't think this area is popular with hikers at the moment and is likely more often used by hunters.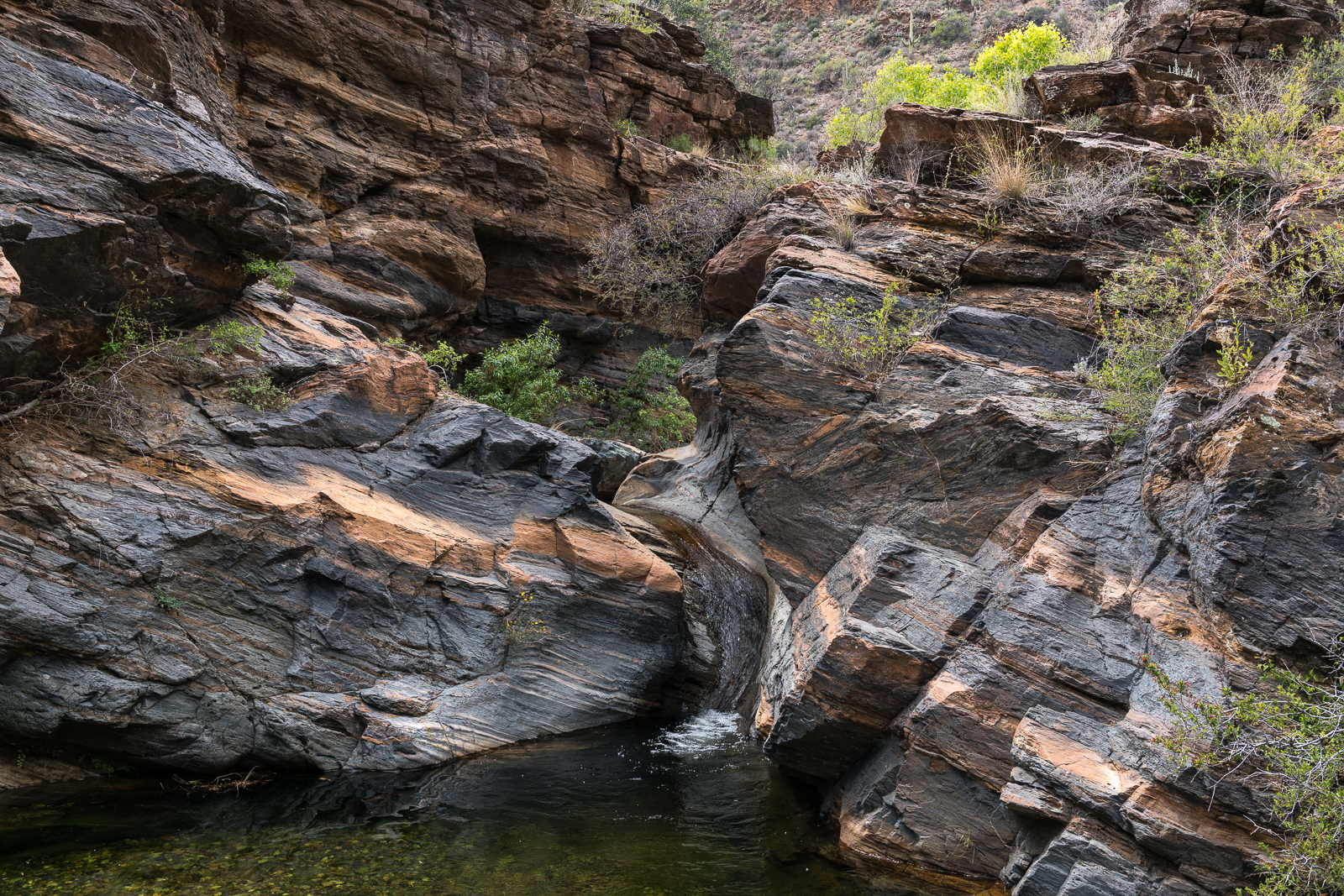 One of the tanks below Davis Spring is full and pipes still take water down to the corral. At the corral we leave from the trail sign, but our first guess at the trail is a cow path to nowhere – unsure if the Davis Spring Trail really still exists in any useful form we give up and drop into Edgar Canyon – a great decision that quickly leads to unique rocks, flowing water and reasonably easy walking.
A few minutes above a section of unusual rock we are surprised to find the Davis Spring Trail – and even more surprised that we can easily follow the trail past the junction sign for the Knagge Trail and nearly to Araster Spring before it eludes us on a grassy hillside.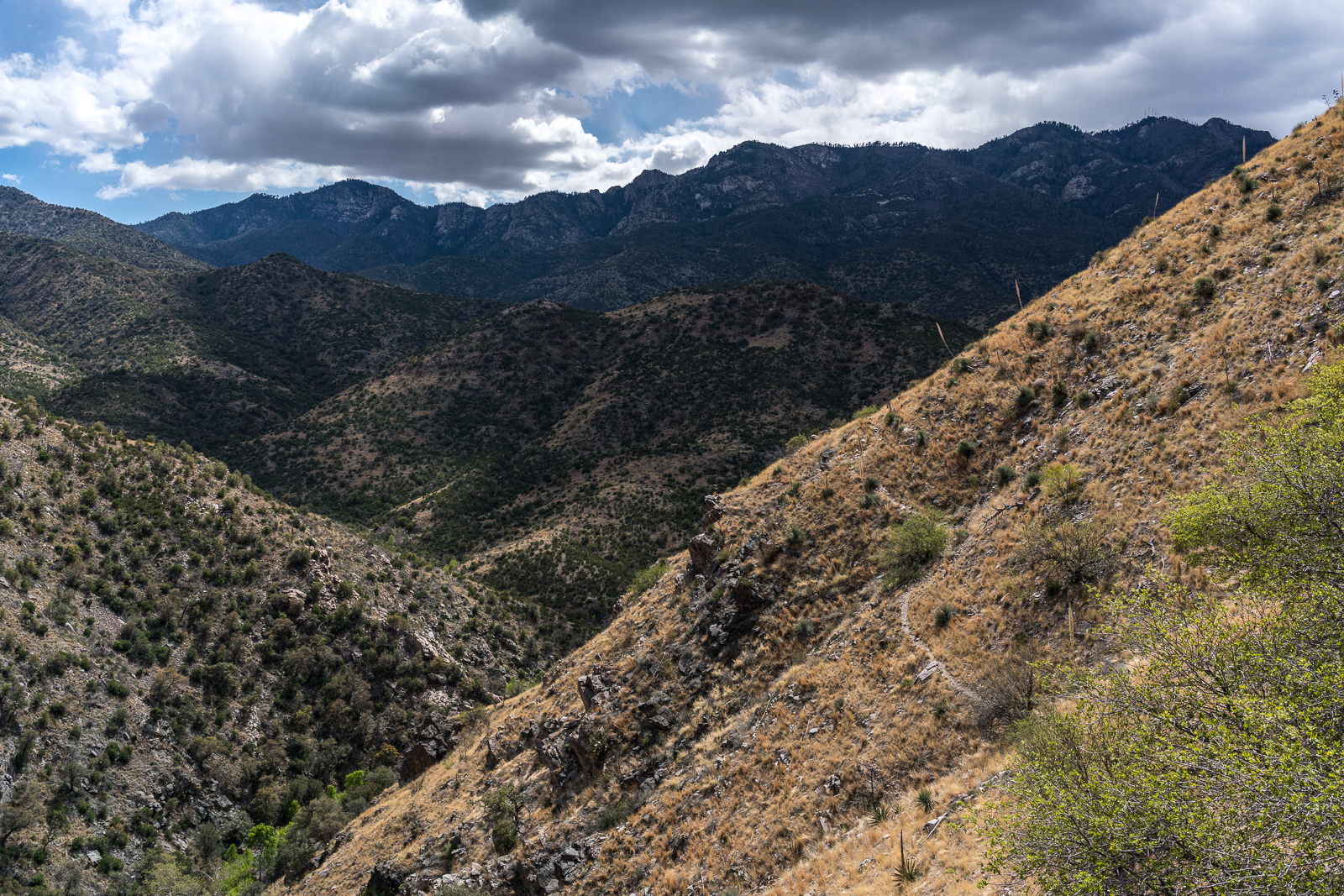 Araster Spring is covered with leaves, the canyon is flowing nearby – a great spot for a a short break before the climb up to the ridge to the north. The hike up to the ridge is filled with steep climbs on grassy hillsides with great views of our destination, Point 5817.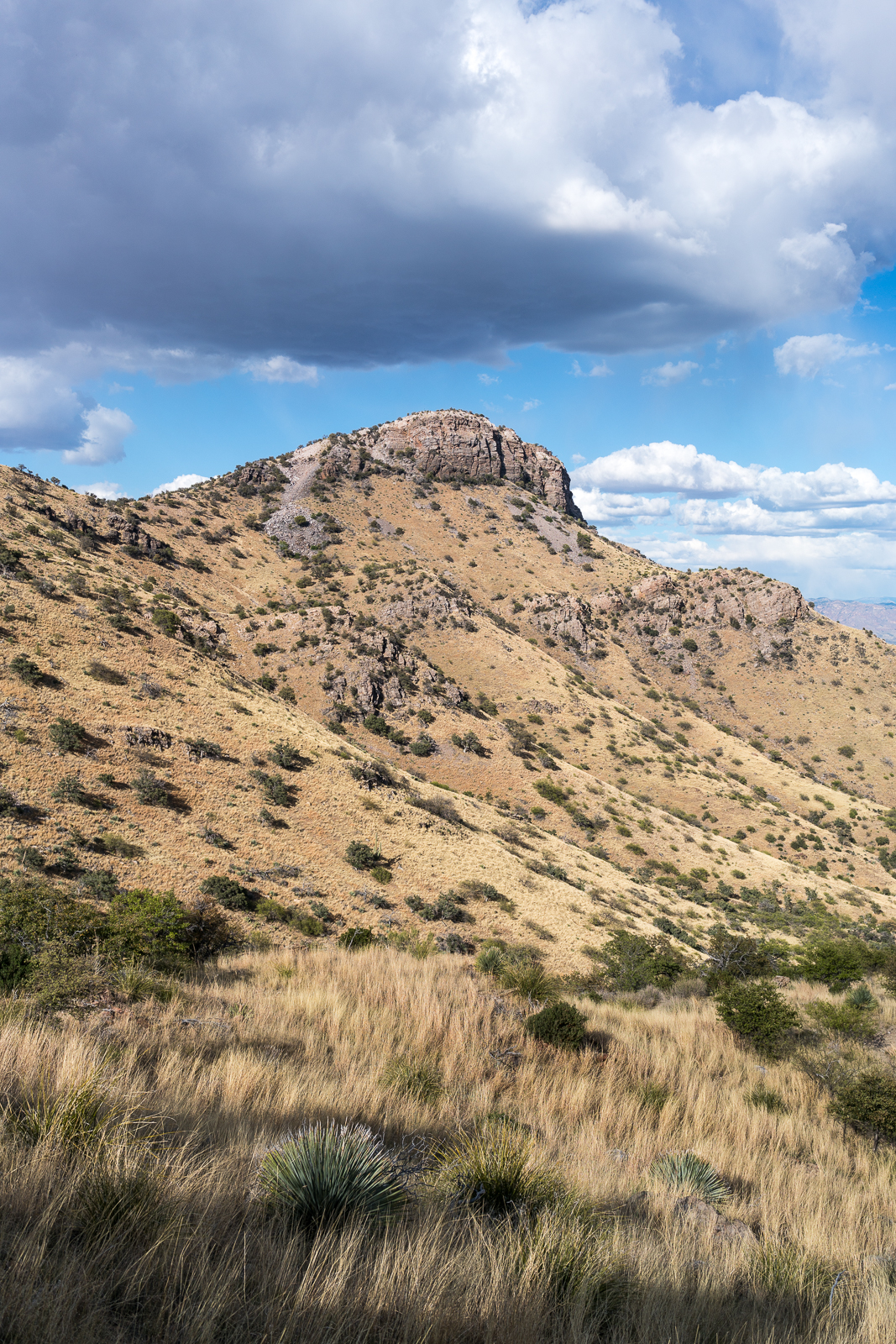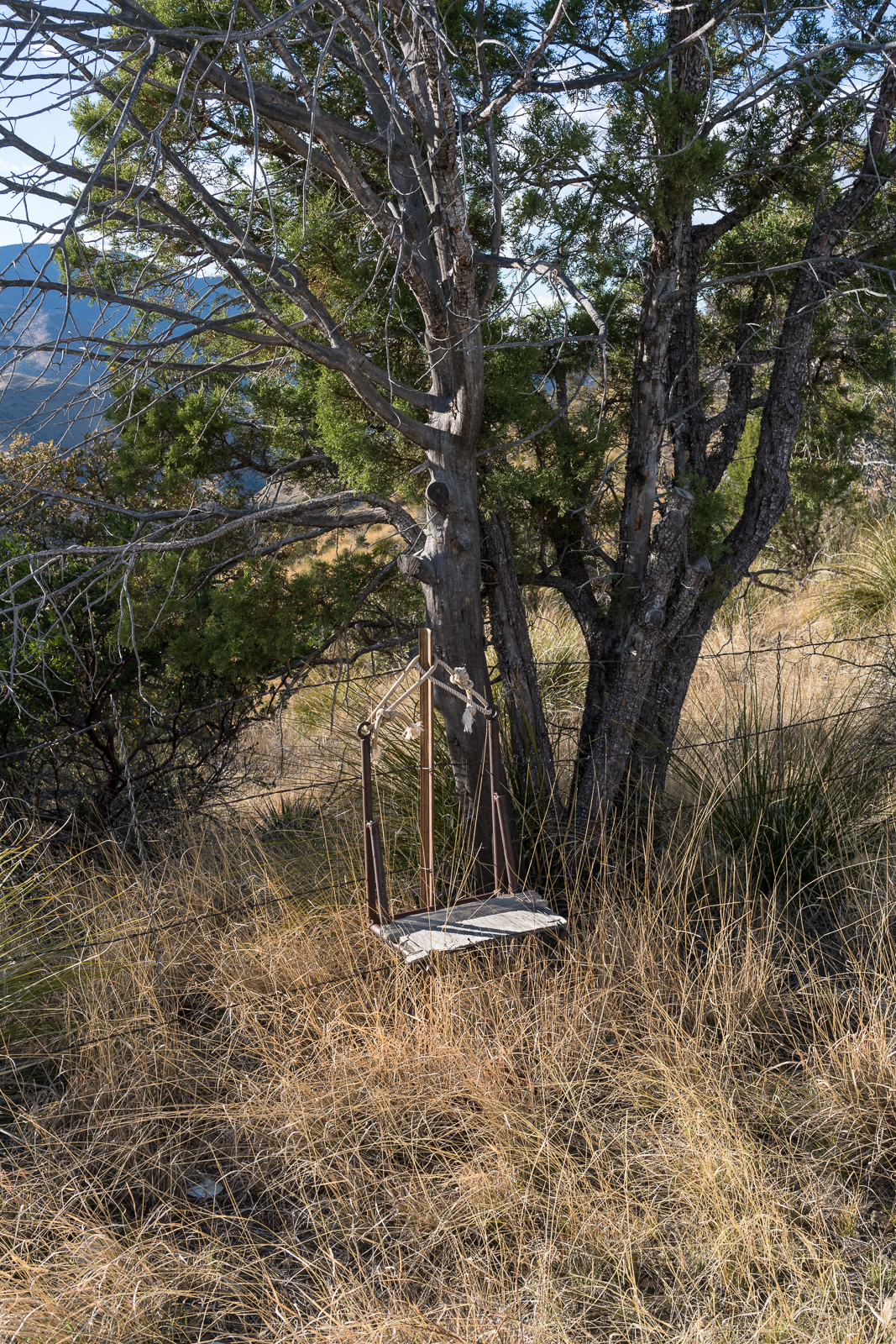 Up on the ridge a barbed wire fence becomes our path and at a small saddle what seems to be a seat hangs on the barbed wire fence surrounded by an old gate, a section of fence pulled down by a tree, a pallet that probably held fencing supplies, old rusted out cans and a shirt nearly destroyed by the elements.
Shadows cover the landscape – from the summit of Peak 5817 the sunset lights up the Galiuros, a nice distraction before the slowest section of the hike – a loose slippery grass filled hillside back down to the trail.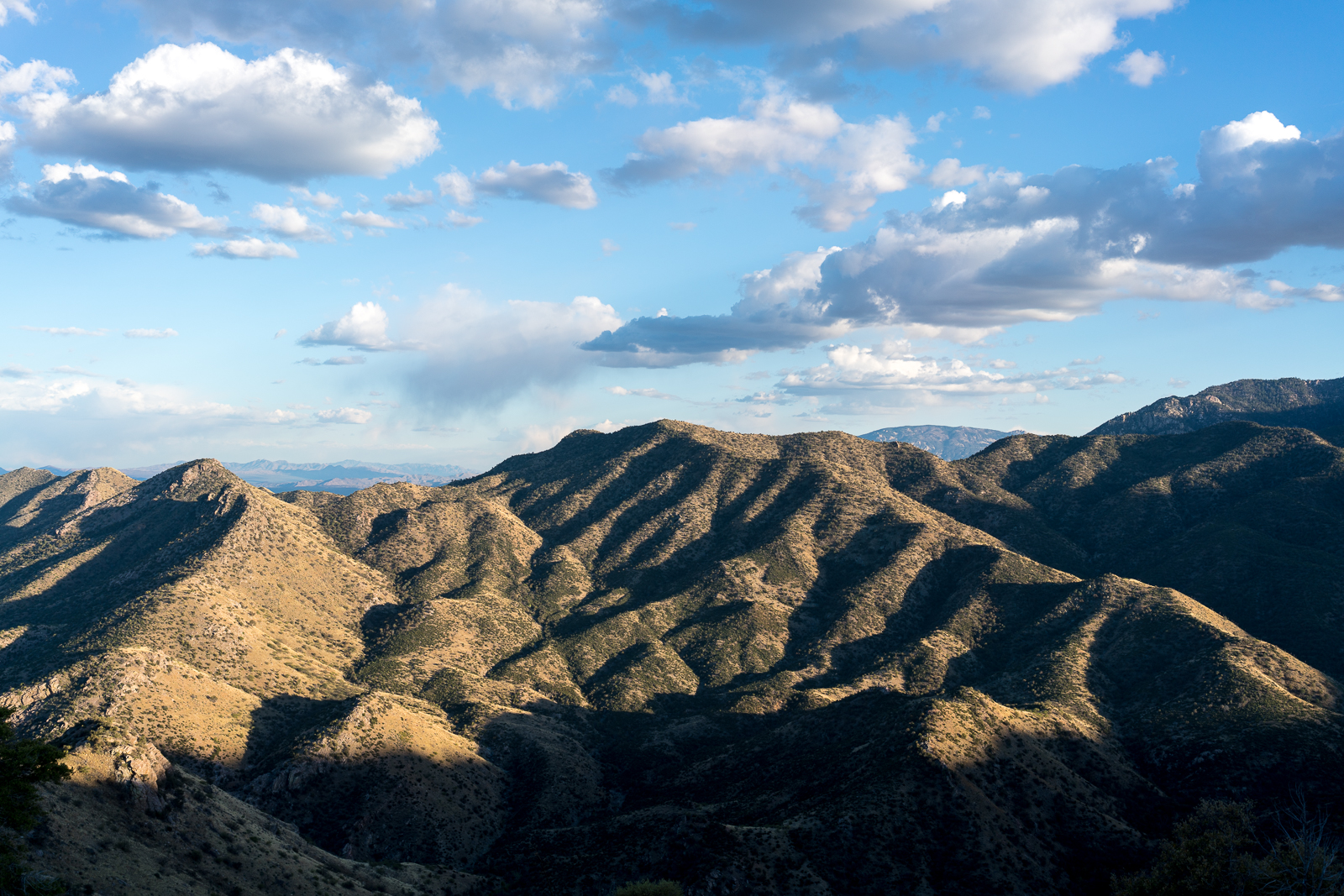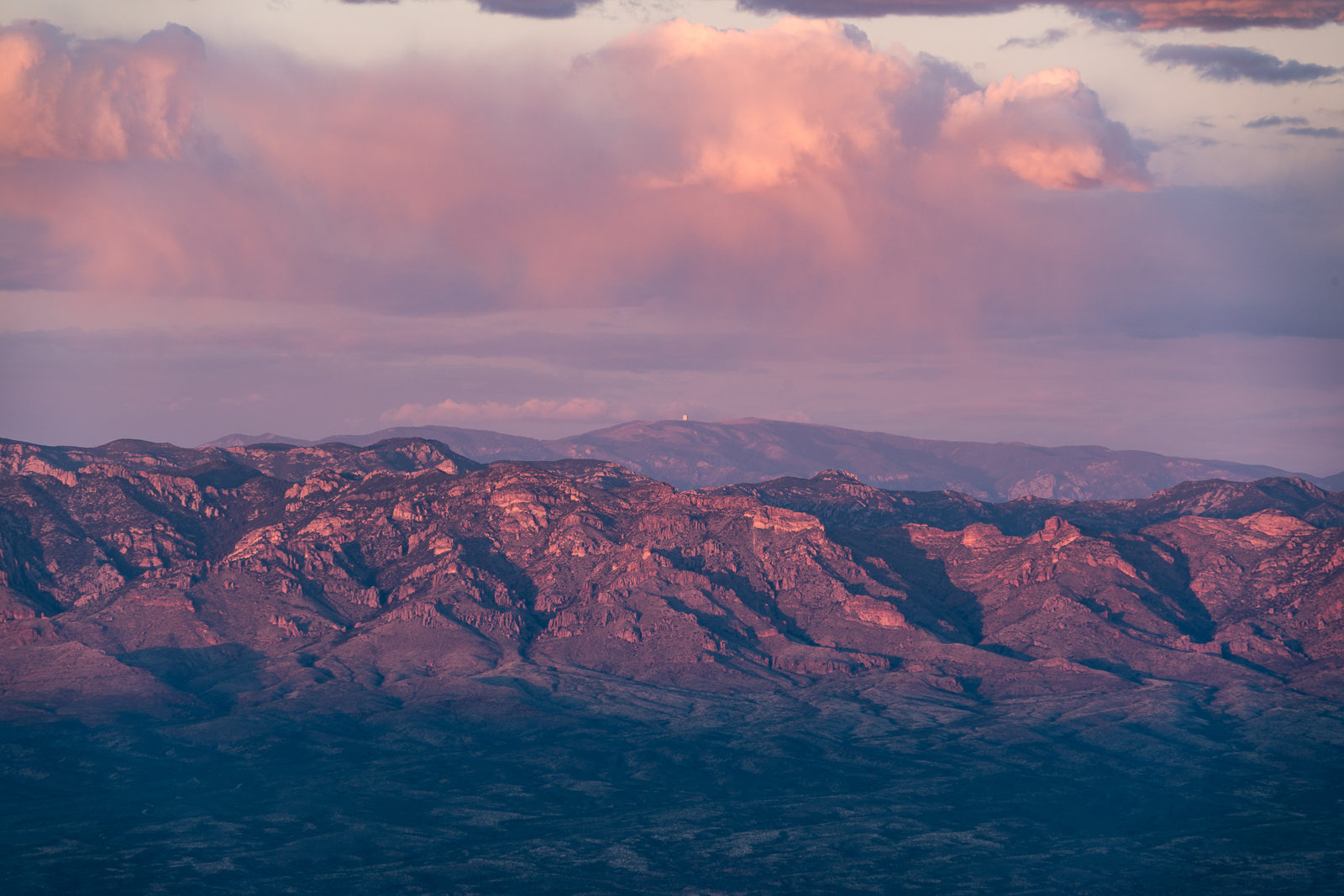 If you are interested in visiting this area see the information at the bottom of this post on visiting Evans Mountain – there is information about the drive to the Davis Spring Trailhead from Tucson, several trip reports from the area and some information about the Six Bar Ranch.