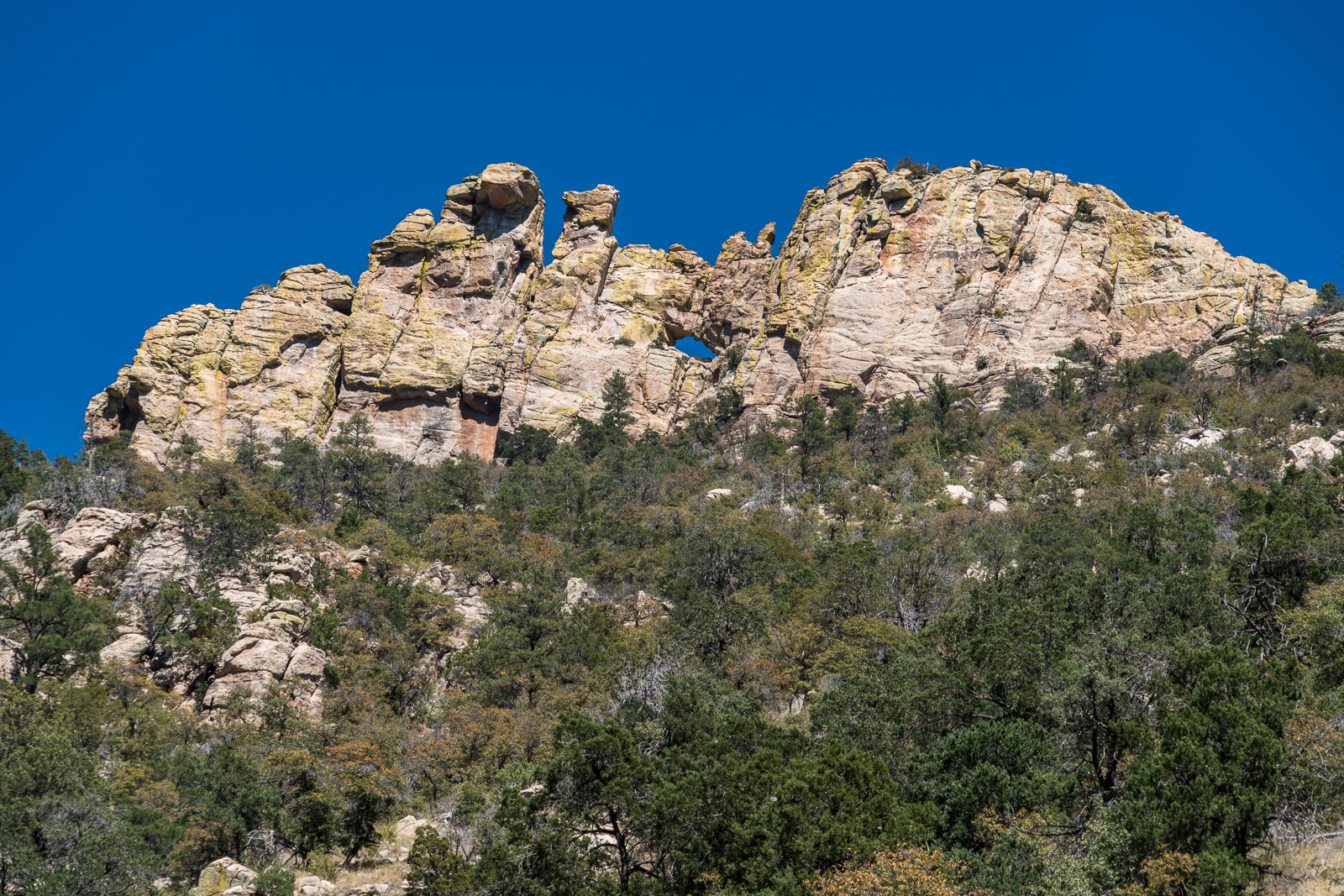 The bottom section of the Ventana Trail is hot and at Maiden Pools I think about a long stop to enjoy the water, canyon and flowers – but the stiff up-canyon breeze keeps me moving up the canyon towards the Window.
I chat with friendly hikers coming down who encourage me upwards with smiles and promises of great views – and give me an excuse to take short breaks on the steep climb up to the hillside junction where the Ventana Trail ends as it meets the Esperero and Finger Rock Trails.
The Esperero Trail continues climbing, eventually reaching the ridge that leads to Window Rock – the views from this ridge are the highlight of the hike. After a few more short climbs the Window comes into view – just off the trail and easy to find – the other hikers have gone and I sit in silence.
I want to wait for sunset at the Window – my schedule today won't allow it – but it is impossible to be disappointed by the dark shadows moving across the canyon and sunset lit east ridge on the hike down.