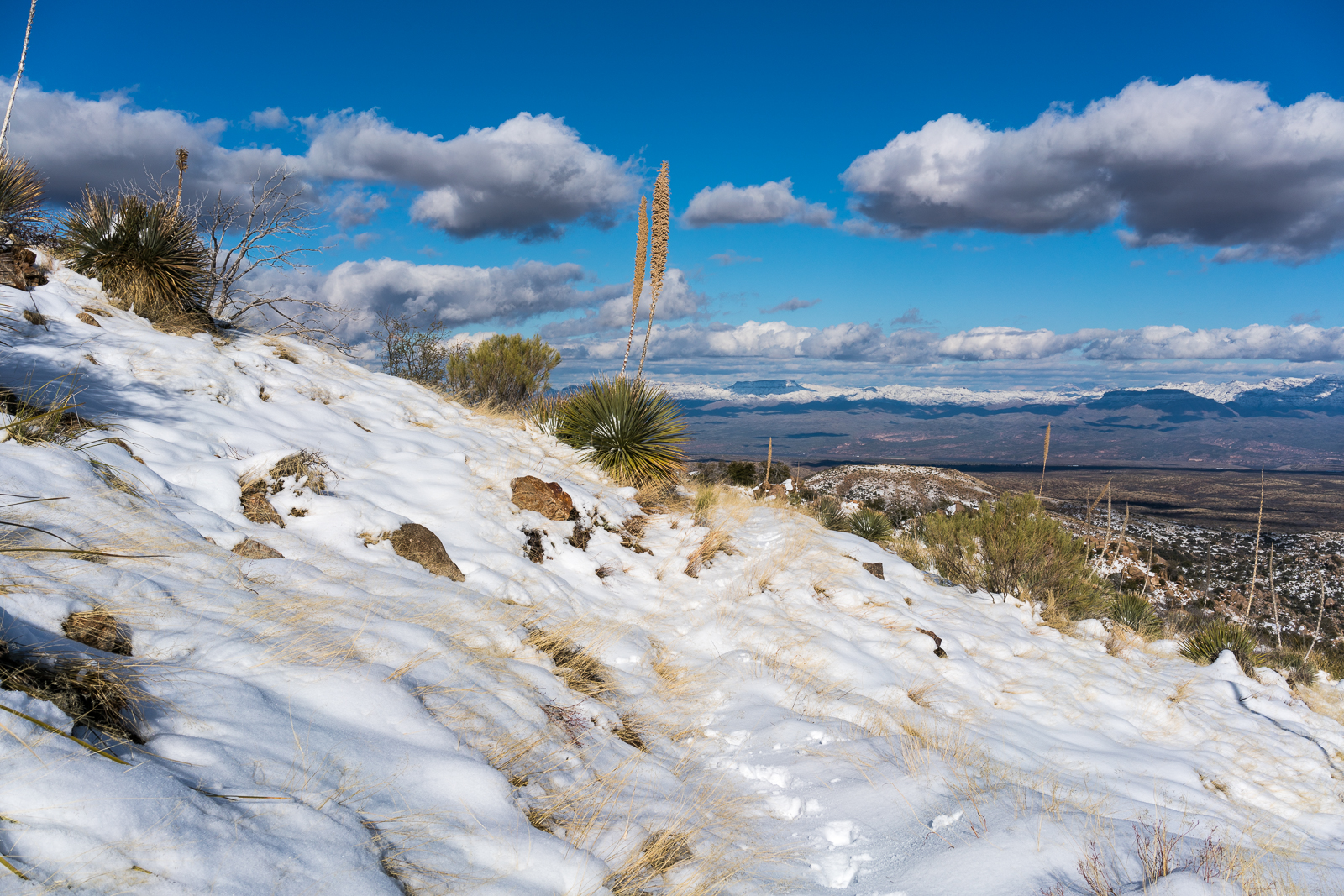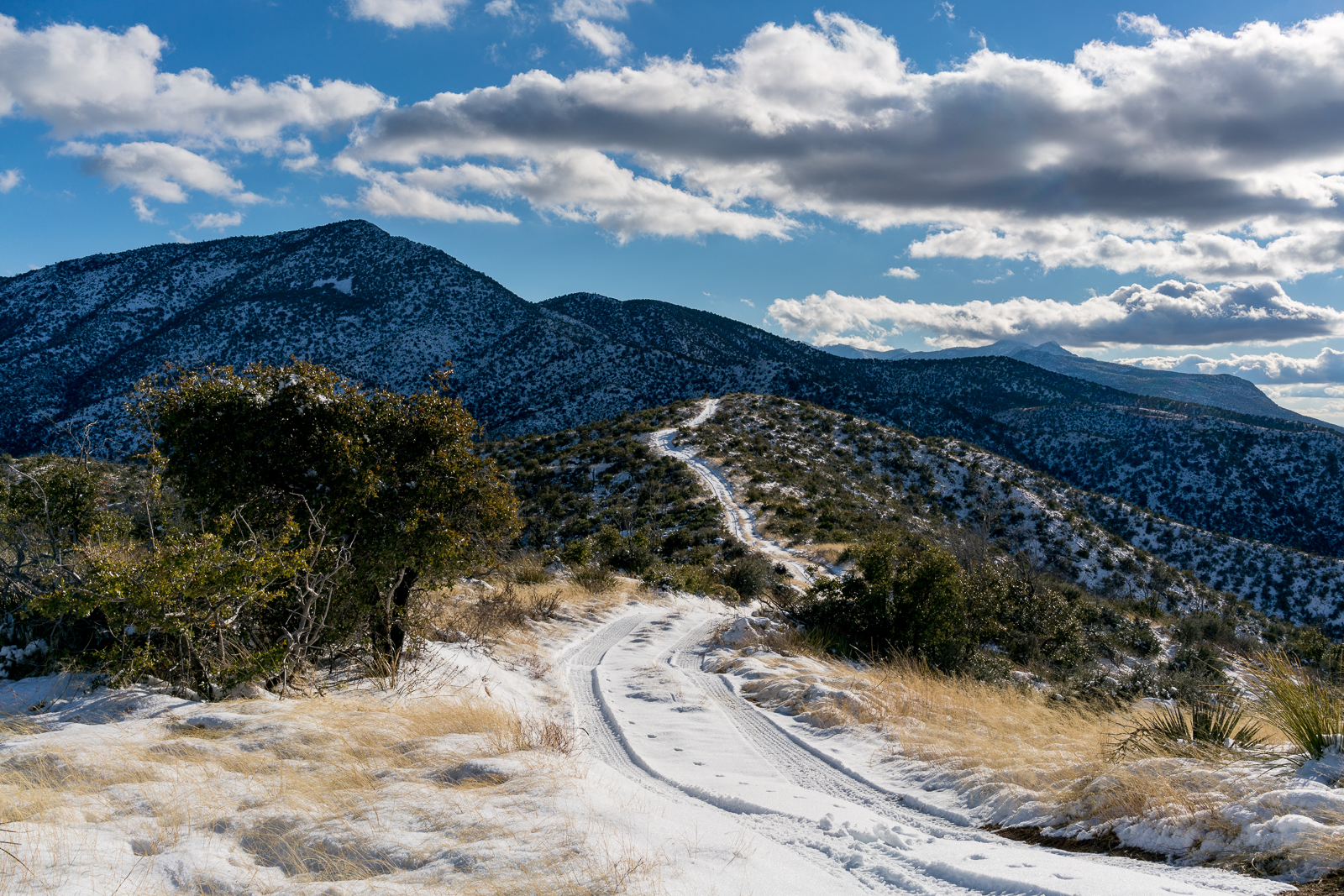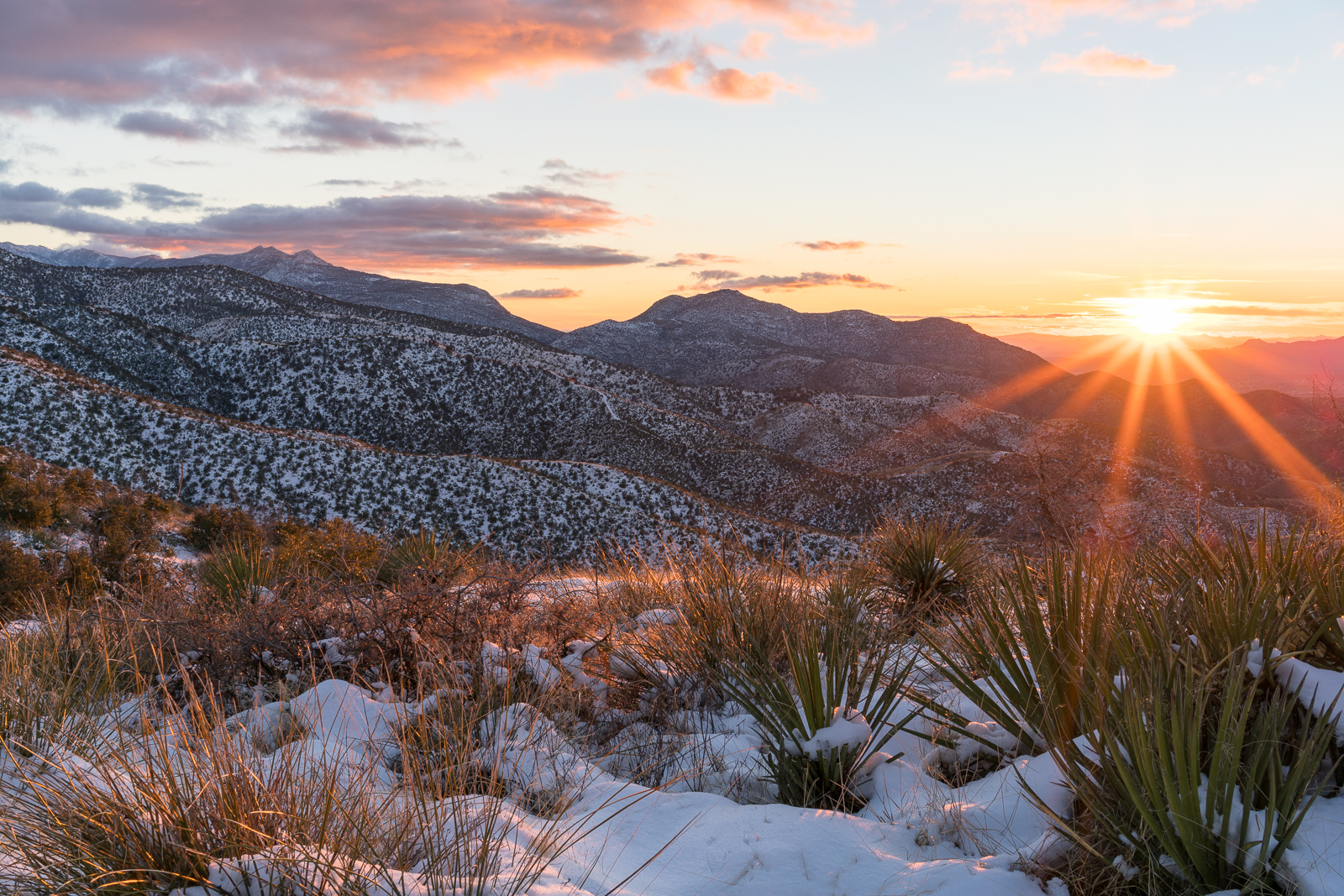 The elevation in Tucson is around 2,600′ – too low for snow to collect on the ground during the recent storms – but at 4,400′ the American Flag Trailhead outside of Oracle is high enough that there is snow at the trailhead!
At the beginning the Cody Trail alternated between well trodden snow and mud, as I climbed higher the snow became slowly deeper and once I passed the Hijinks Mine there was no trace of anyone coming this way since the storm.
Eventually I reached the junction with the Oracle Ridge Trail – covered in tire tracks – and wandered up to and around point 5466 off the Oracle Ridge Trail before finding a spot to photograph the sunset. Eventually I turned on my headlamp and headed back down the Cody Trail…
The incredible snow in the Santa Catalina Mountains has allowed Ski Valley to open for skiing and snowboarding for the first time this year! But restrictions on travel on the Mount Lemmon Highway have changed a number of times in the past few days – consider calling (520) 547-7510 for 'nearly current' road conditions before trying to head up the mountain – Tucson News Now reports that this afternoon there is a long line of cars waiting to go up the mountain and because of over-crowding they are only letting a car go up when one comes down….